Tired of supporting each of your retail channels separately? ChannelReply integrates all your Amazon, eBay, Shopify and Walmart messaging into Zendesk. Never lose a customer in the shuffle again!
Click to watch ChannelReply + Zendesk demos on YouTube
Answer Amazon, eBay, Shopify & Walmart Messages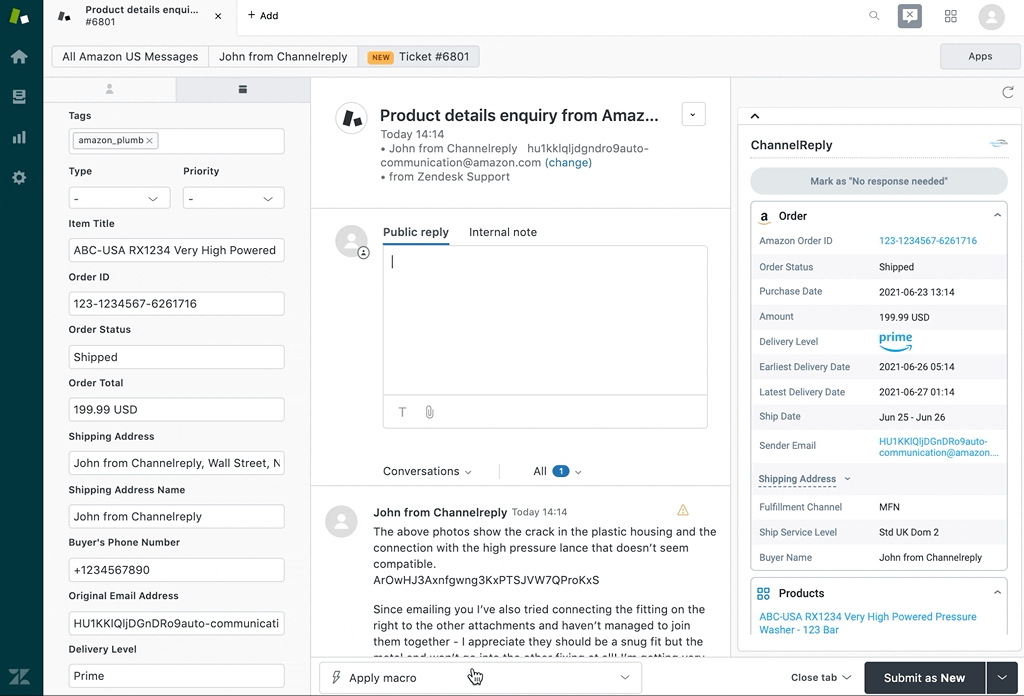 ChannelReply makes it simple to answer marketplace messages in Zendesk. No more opening new tickets for every message or watching your replies bounce back. No more scrolling through screens of pointless text. ChannelReply threads each conversation into a single ticket, cleans up clutter, and delivers your messages reliably.
Get All the Data You Need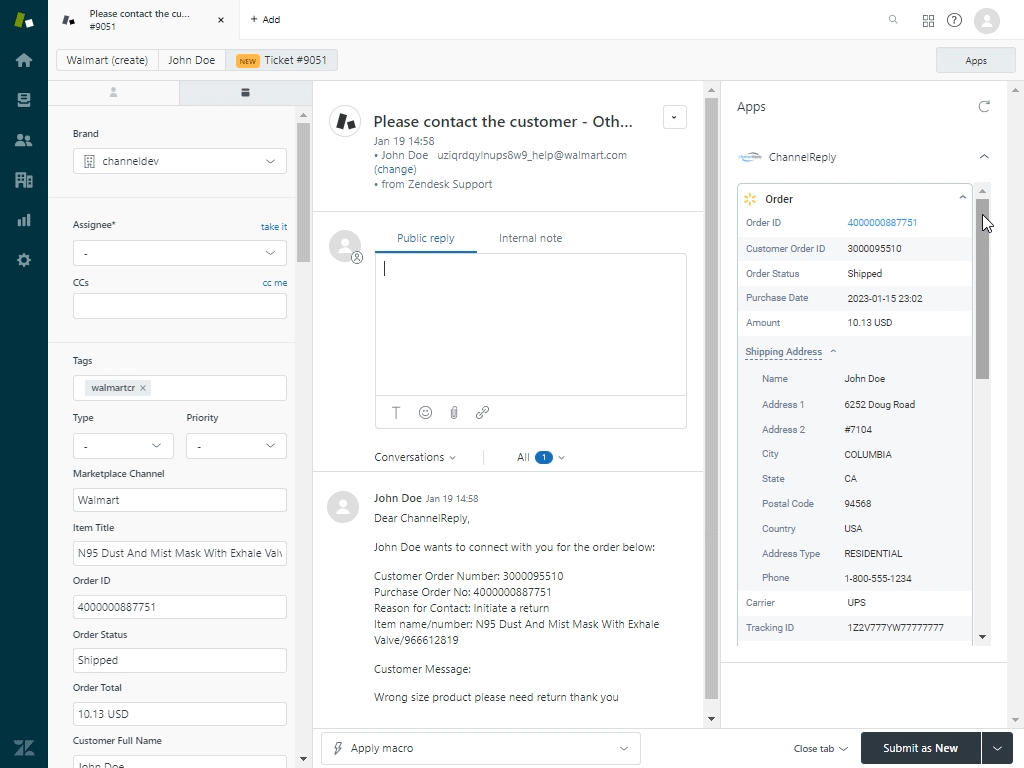 The ChannelReply app shows all your crucial buyer and order data beside each ticket, including:
Buyer Name – Item Title – SKU – Order ID – Amount Paid – Shipping Address – Order Status – Amazon Delivery Level – eBay Buyer Checkout Message – Shopify Shipping Fee – Walmart Fulfillment Option – Much More!
Take Action Inside Zendesk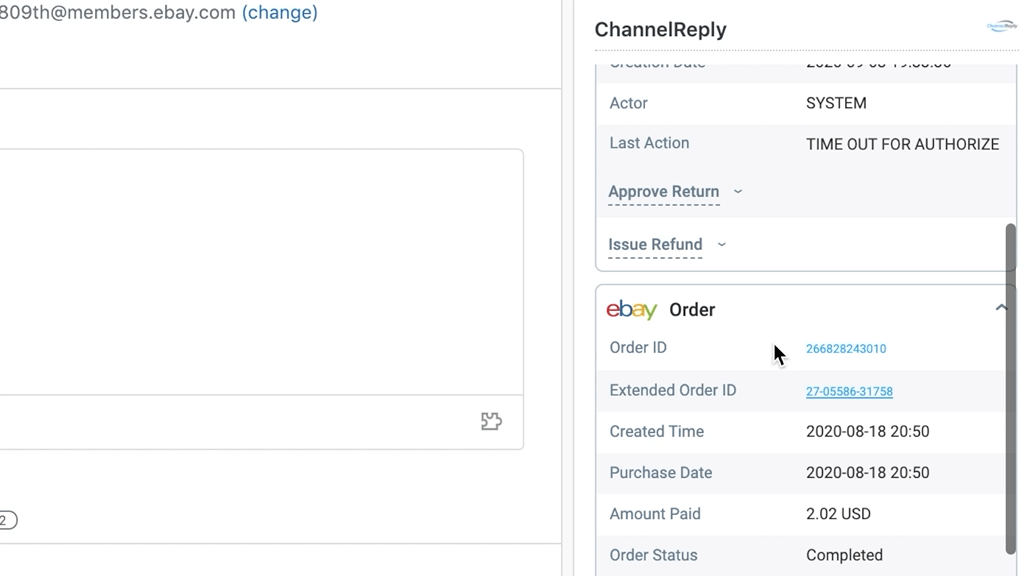 In addition to answering messages, you can use the ChannelReply app to perform actions without leaving Zendesk:
Handle Shopify cancellations and refunds, including partial refunds
Manage eBay returns and Resolution Center cases
Mark Amazon messages as "No response needed" or as suspicious
Acknowledge, refund or cancel Walmart orders
See All Your Notifications
We're happy to help you get all your important system notifications from Amazon, eBay, Shopify and Walmart, including new orders, returns, A-to-z claims, and escalations.
Type No Evil
Send replies without breaking strict marketplace rules. Set ChannelReply to automatically remove specific text like links, contact info and promotions from your replies. Plus, build a unique signature for each marketplace account you connect to make sure you're always on-brand.
Empower Your Team
Enable your customer service team to harness the awesome power of Zendesk macros and business rules to:
Create automated and personalized responses to questions from Amazon, eBay, Shopify and Walmart users
Assign buyer questions to the right customer service agent
Set priority levels for marketplace messages
Keep Amazon, eBay, Shopify and Walmart buyers in the loop, regardless of specific ticket status
Invent powerful, time-saving workflows unique to your business
Get Started
Make multichannel support pain-free. Create a ChannelReply account at https://www.channelreply.com/sign-up to begin your free trial, or visit our homepage at https://www.channelreply.com/ to learn more.