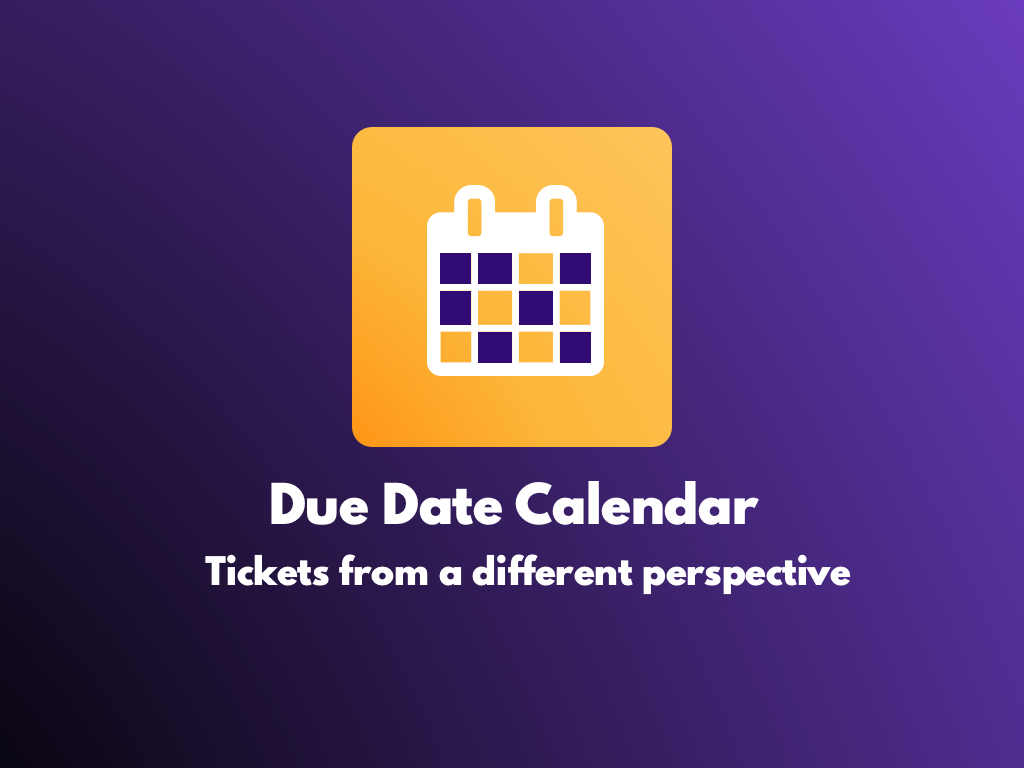 Let's you view your tickets with a due date (or any other date) from a single calendar view.
Easy to see what ticket should be due on which date
Due Date Calendar is a simple navbar app which shows you what tickets are due on a specific date. The app has the ability to show tickets on date by the default date field, or if you configured a custom date field, to use that one.
Ideal for organizations with repetitive task or onboarding
Works great if you need to onboard people, or if there are repetive task like refunding customer's at the end of the week.
Built by Sparkly. 14 day free trial included. Free for sandbox accounts. Sparkly, Amsterdam, the Netherlands.

To activate your 14 day free trial, install the app and enter your payment information. We won't charge your card until the end of your trial.
Due Date Calendar Instructions
Install the app
Open the app in the navbar
Due Date Calendar options
Custom Date Field
On the settings page of the app, enter your custom ticket field ID, to use that field as a date field.
Example Use cases
New employee onboarding
Works great if you have a new employee starting on a certain date, to make sure certain tasks are finished by then.
Repetitive Tasks
Have the need to do recurring tasks on a weekly or date basis? This app suits your needs. Have your colleagues put in all information in the ticket, so you can execute on selected due date.
Reminders
And of course if you need a reminder on a certain date, to make sure a ticket get's update on a certain date.
Have any questions or ideas?
Check out our Help Center.
Get your app in The Marketplace
Find out what it takes to get your app on the digital shelves.