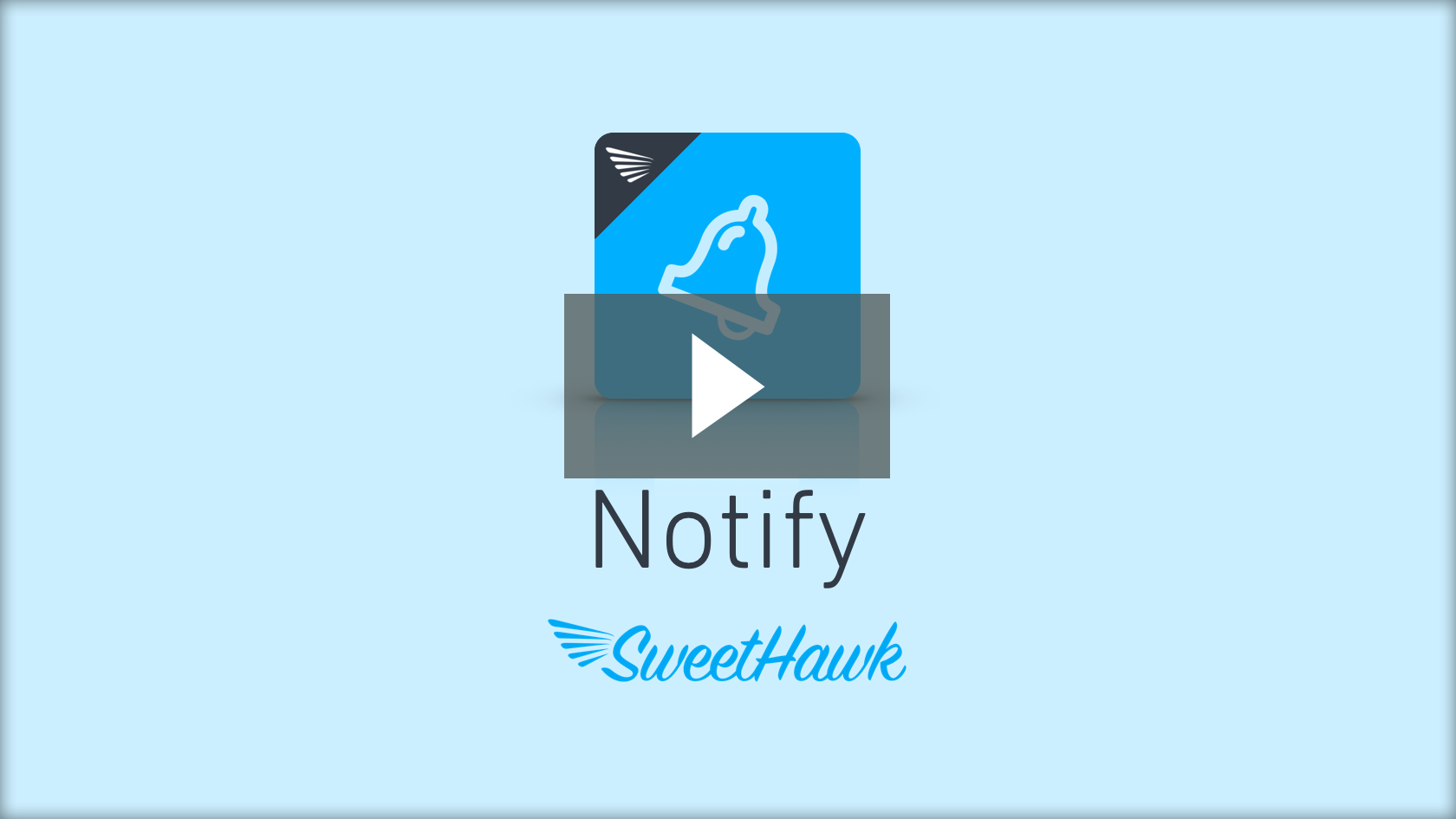 Popup notifications for anything
Overwhelmed with Zendesk emails? Turn them into in-browser notifications that pop up right where you work!
Define who, when and what you want to receive popup notifications for in Zendesk.
When a notification takes place you will see the notification appear at the top right of the screen.
Receiving a popup notification:
If you receive notifications overnight or while you're away from Zendesk, you'll also see a red dot appear in the icon at the top right where you'll be able to scroll through history and view highlighted notifications that are yet to be actioned.
Viewing a list of all previous notifications: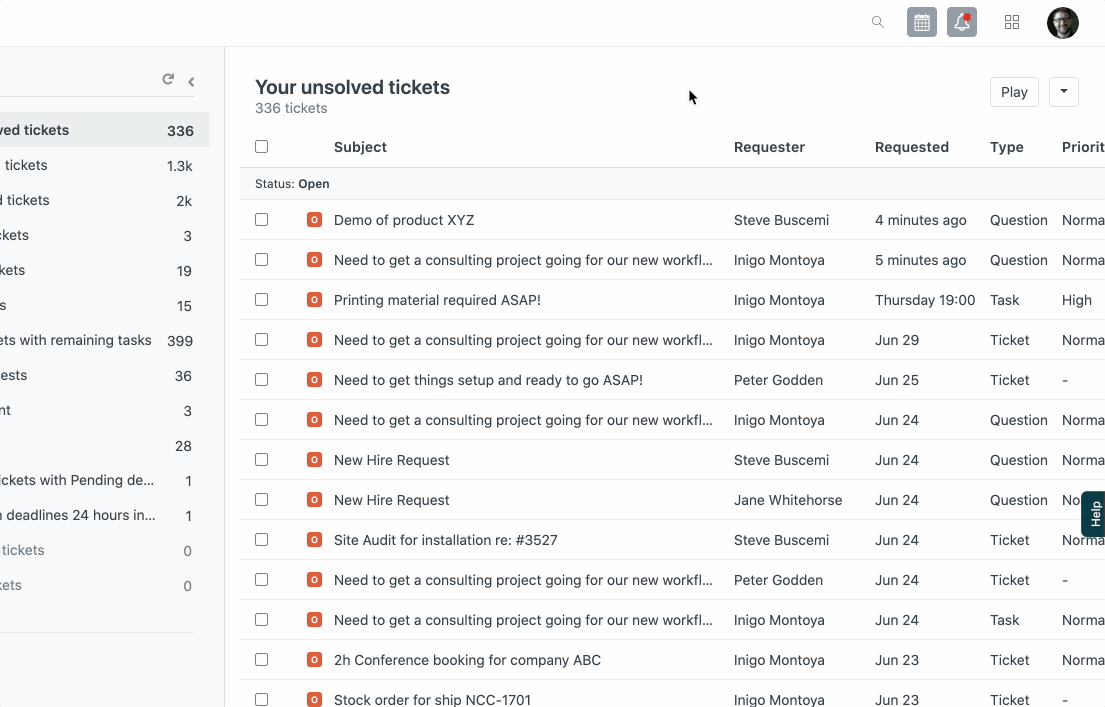 You can define what you want each notification to say including being able to use Zendesk placeholders to reference ticket information.
For any notification, you can define specifically who you want to receive it by nominating groups, roles, individuals or dynamic users of a ticket (like the assignee).
Creating a popup notification: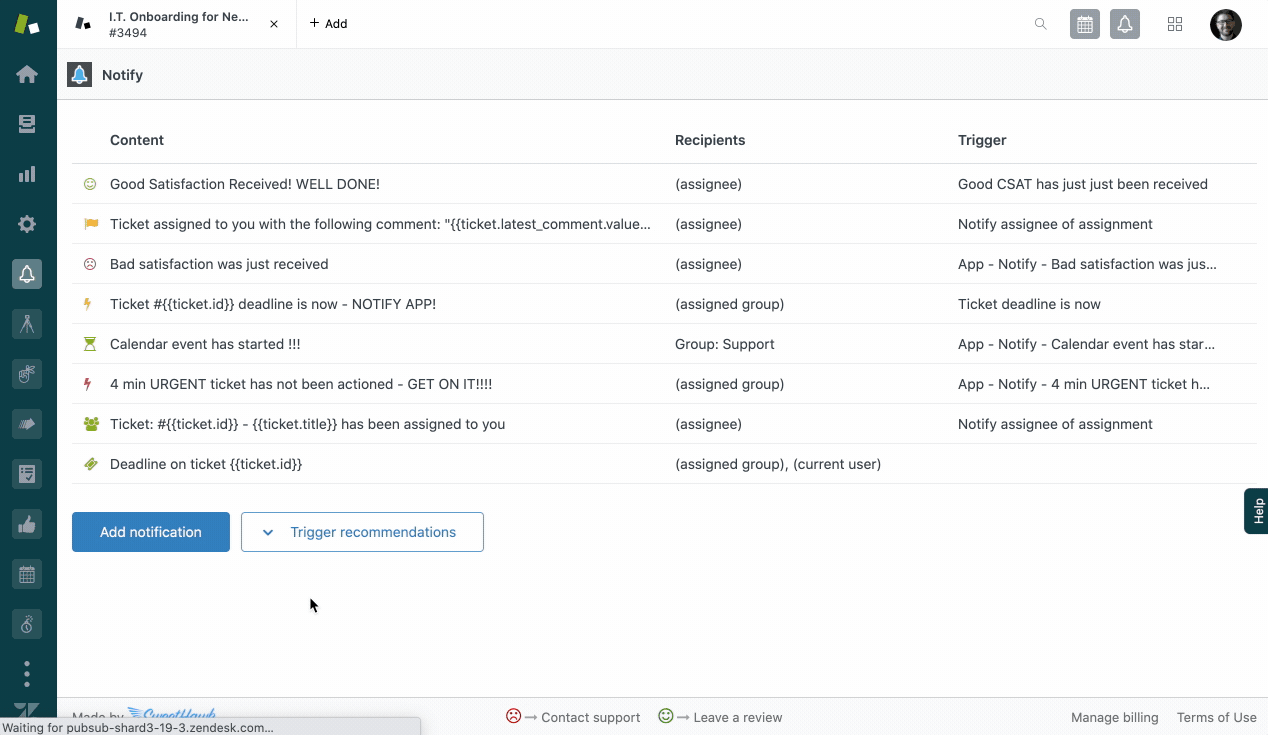 The notify app means agents can stop 'swivel-chairing' between email and Zendesk. This will increase agent efficiency and decrease email overload.
Features
Receive popup notification in Zendesk.
View a history of notifications via the top bar window. Notifications regarding tickets that have not been actioned are highlighted.
Create as many types of notifications as required.
Set the ticket conditions for when notifications will take place using Zendesk triggers.

Granularly define who receives each notification.
Built by SweetHawk. 14 day free trial included. Free for sandbox accounts.
As a Zendesk administrator, open the app in the left-hand bar and follow the prompts to enable it.
For information on how to use the app, see our knowledge base article and video here.
To activate your 14 day free trial, install the app and enter your payment information. We won't charge your card until the end of your trial. If you don't have a credit card, use the coupon code NOCC which will give you until the end your trial to arrange alternate payment with us.
Get your app in The Marketplace
Find out what it takes to get your app on the digital shelves.