(14 day free trial, then $1 per agent per month) Random Tagging Pro allows you to set tags randomly when a ticket solves. Optionally define the success rate for each group. This works great if you're looking to randomize surveys!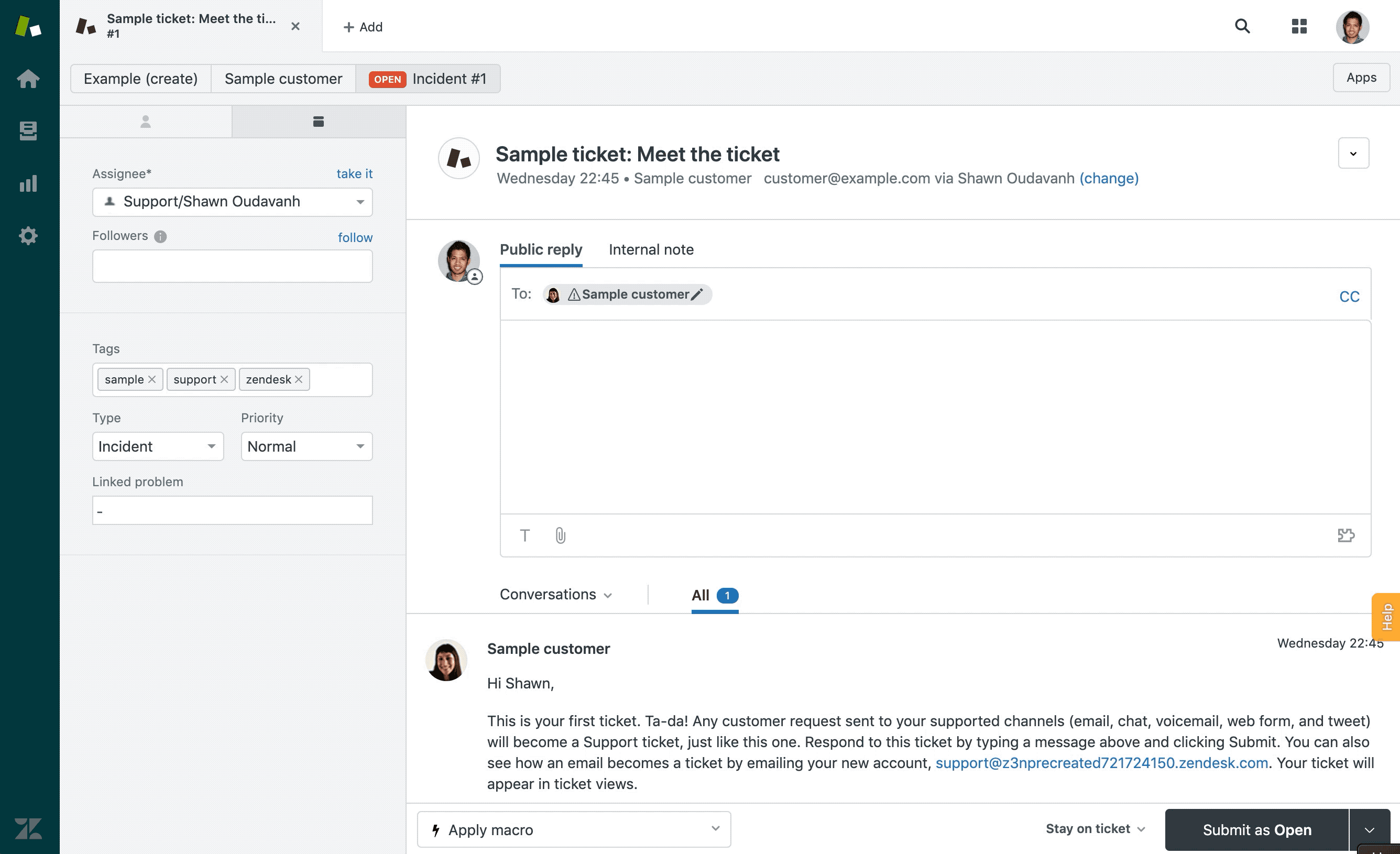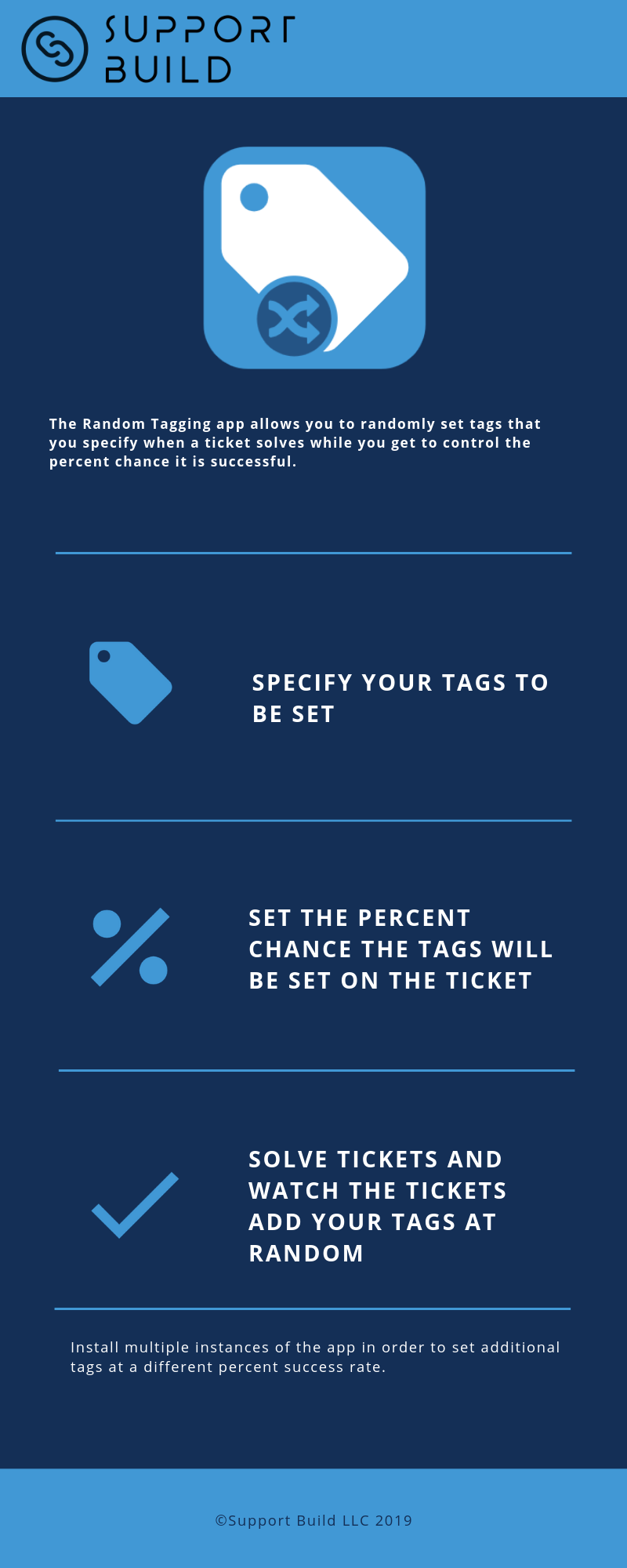 Once installed go to the App Configuration tab.
Set the tag you would like Random Tagging to set.

Set the percent chance you would like to randomly set the tag.

(Optional) Debugging can be turned on and will display in your browser's developer console.

Solve tickets and watch your tags set at random.
Get your app in The Marketplace
Find out what it takes to get your app on the digital shelves.