NOTE: This integration is free to install on Zendesk, but a module is required to be installed within SuiteCRM. The SuiteCRM module is a paid add-on but comes with a free 30-day trial.
Save Time & Keep Your Entire Team Informed
No longer do you have to click between SuiteCRM and Zendesk to see relevant information. This integration will allow you to see your SuiteCRM Contact, Lead, Account and Opportunity data right from within Zendesk. It will also allow you to view your Zendesk Tickets from within SuiteCRM.
View SuiteCRM Data in Zendesk
View all of the associated Sugar Contact, Lead, Account and Opportunity we can find from the SuiteCRM side.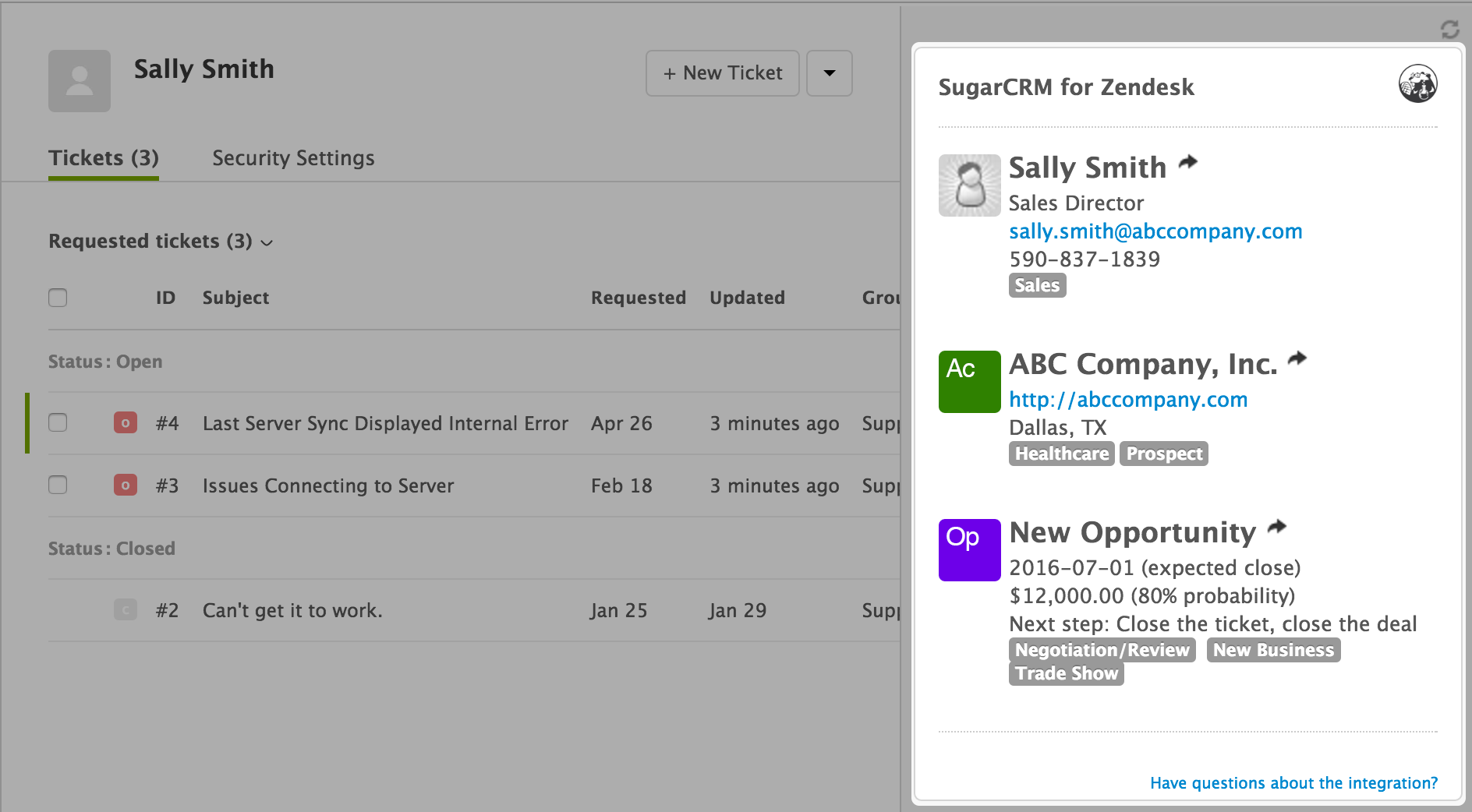 View Zendesk Tickets In SuiteCRM
When you install the accompanying SuiteCRM module you will have access to the Zendesk Tickets dashlet in SuiteCRM. Here you can see all of the associated Zendesk Tickets on your SuiteCRM Contacts, Leads, Accounts and Opportunities.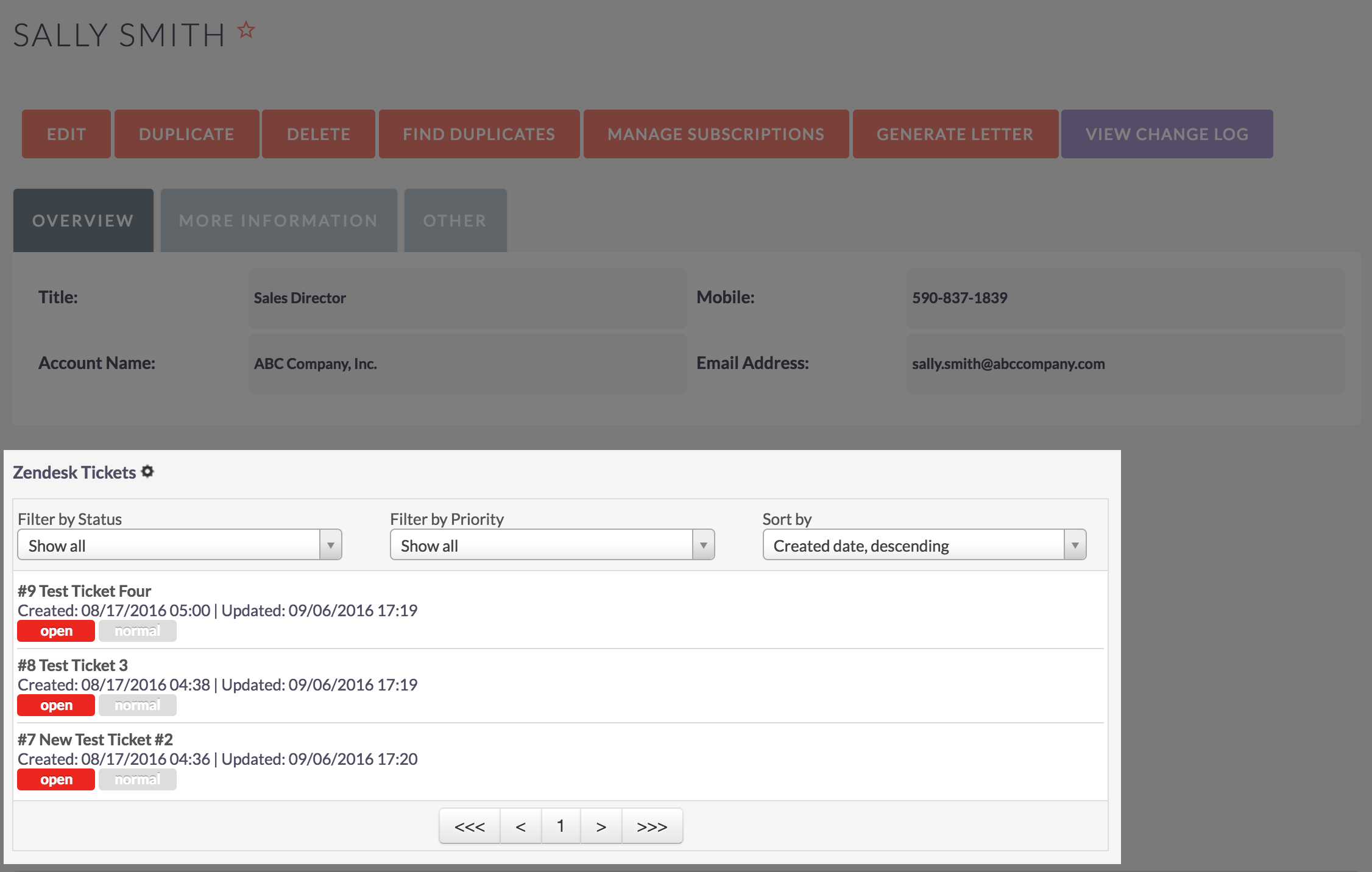 You can filter and sort to get to exactly what you need to see without having to flip back and forth between Sugar and Zendesk. You can click the
Supports SuiteCRM and Sugar 6 CE Community Edition
If you were previously using a Zendesk integration but it stopped being supported, this is the integration you're looking for. We have created a Zendesk integration that will support the versions the previous integration did not. It is created and supported by the same team that brought you SugarChimp. We're an experienced team that creates reliable solutions and provides great support.
Safe & Secure
This integration was built using the latest SuiteCRM and Zendesk APIs. It uses OAuth authentication to safely and securely communicate with Zendesk. This gives you the control to revoke access at any time.
As always, if you have any questions please reach out to us at support@sugaroutfitters.com
Once you install the Zendesk app, you will need to go to the SuiteCRM Store to get the SuiteCRM module so that your Zendesk app can communicate with SugarCRM. Go here and start a free trial: https://store.suitecrm.com/addons/suitecrm-zendesk-integration
NOTE: The SuiteCRM module is a paid add-on but it comes with a free 30-day trial of the full product so you can try it out.
Once you start the trial, you will be provided a zip package to install into SuiteCRM. It will walk you through a couple steps to setup the integration.
If you have any questions, please contact us at support@sugaroutfitters.com so we can help.
Want to get your App in the marketplace?
Find out more about the possibilities of getting your App in our Marketplace