Nusive Ticket PDF Download allows you to download a PDF copy of the ticket you're viewing. The exported PDF includes all the elements from the ticket, including font styles, lists, and attachments.
Exporting tickets to PDF
To export a ticket, just open it and click the "Download PDF" button in the sidebar application.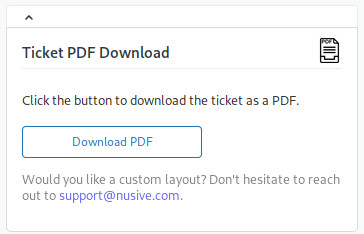 You're browser will prompt you to download a PDF for the ticket.