Nusive Ticket PDF Download allows you to download a PDF copy of the ticket you're viewing. The exported PDF includes all the elements from the ticket, including font styles, lists, and attachments.
Exporting tickets to PDF
To export a ticket, just open it and click the "Download PDF" button in the sidebar application.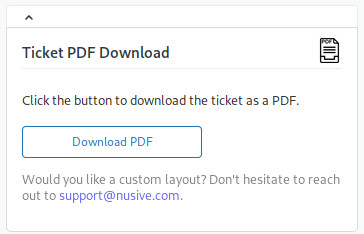 You're browser will prompt you to download a PDF for the ticket.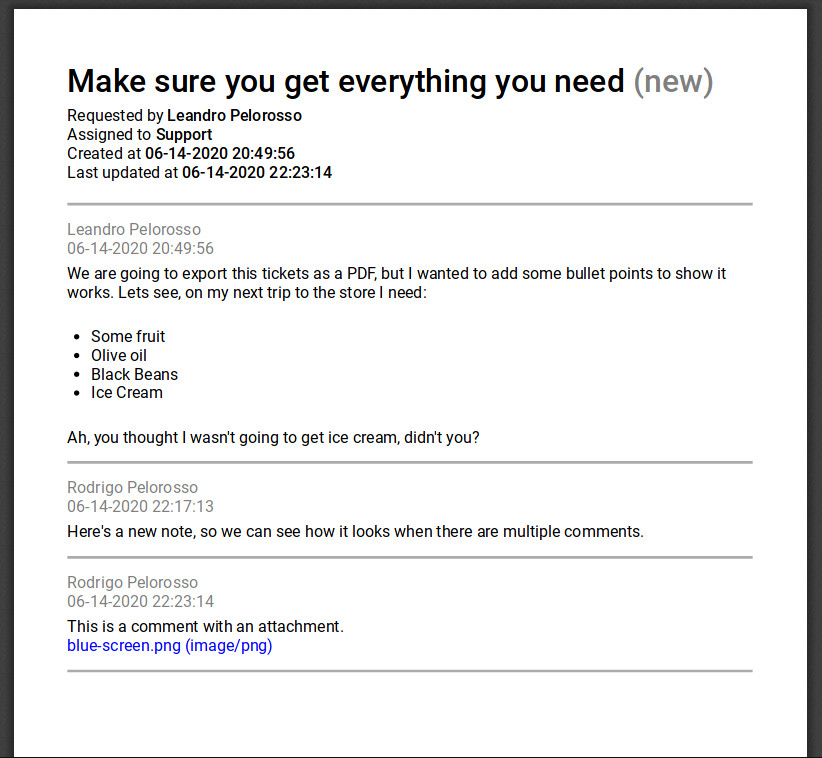 This application doesn't have any special requirements. Just click the install button to install this application. Once installed, you'll find it in the right sidebar application.
Get your app in The Marketplace
Find out what it takes to get your app on the digital shelves.