What is knowledge management?
What is knowledge management? Definition, types, and benefits
Knowledge management is a process that helps teams gather, organize, and share information. Learn why it's important and how to get started.
Last updated August 18, 2023
Poor knowledge management slows down workflows. Team members have to search for answers or muddle through a problem without having the necessary information to fix it. On support teams, inadequate knowledge management can damage customer relationships and cause them to turn to a competitor.
Knowledge management impacts customer and agent satisfaction, productivity, and profit. That's why companies must adopt a system for collecting and sharing institutional information. Before you can harness the power of knowledge management, follow our guide to review the basics.
What is knowledge management?
Knowledge management is how businesses gather, organize, update, and share information with customers, employees, and business partners. It's also the technology that makes it possible to store, access, and update information.
Importance of knowledge management
The knowledge management definition doesn't stress how important it is for businesses to thrive. It impacts the business, customers, and employees. When businesses prioritize knowledge management and create effective processes to manage and share it, it can improve workflows, break down internal information silos, and improve the customer experience through self-service.
When agents struggle to find information, waiting customers become frustrated or annoyed, resulting in customer churn. According to the Zendesk Customer Experience Trends Report 2023, 58 percent of agents lack key data, which often causes negative experiences for customers.
Additionally, having a process around knowledge gathering and knowledge sharing also helps prevent tacit knowledge from falling through the cracks when people leave the company or move to other departments.
Types of knowledge management
The five types of knowledge management are explicit, implicit, tacit, declarative, and procedural.
Each type plays a role in helping your business operate efficiently.
Explicit knowledge is structured information that's easy to document, share, and learn. An example of explicit knowledge includes a report containing call center performance metrics.
Implicit knowledge is the application of learned (explicit) knowledge. An example of implicit knowledge includes a webinar about video conferencing software and then trying it out with clients.
Tacit knowledge is information gained through experience or intuition. An example of tacit knowledge includes knowing that a customer likes to chat about baseball before placing their order.
Declarative knowledge is factual information or static principles. An example of declarative knowledge includes the date your company was founded.
Procedural knowledge is information describing how to do something. An example of procedural knowledge includes how-to articles about setting up your email on a new device.
Typically, you'll want to capture and share these types of knowledge with your employees and customers. Here are some knowledge management examples as applied by employees and customers.
Employees: Insights from employees, product experts, and external partners can contribute to help center articles that address common customer inquiries. These insights are also helpful to agents as a reference point when they're assisting customers.
Customers: Through one-on-one customer conversations, surveys, case studies, social media engagement, and support requests, your support team has access to a wealth of knowledge that can help improve marketing, sales, customer support, product development, and more.
Knowledge management process overview
Creating an organizational culture around knowledge management starts with building a formal process. Here are the five key steps:
Knowledge creation
Organization
Sharing
Acting
Updating
An effective knowledge sharing process helps give all employees equal access to valuable knowledge that can help them perform more efficiently on the job. It also allows everyone to contribute to and continuously improve on the information available across the business.
Knowledge management system examples
Your knowledge management platform and tools should provide customers and employees with the information they need in a scalable, efficient way. While you can manually organize your support team's knowledge management system, the process can be time-consuming and likely contain several errors.
Here are a few knowledge management examples that allow you to quickly and accurately gather, organize, and store information.
Knowledge base
Within your help center is a knowledge base, which helps businesses create, manage, and share content with customers and employees. It includes access to frequently asked questions, product details, company policies, and more, in a searchable format.
A knowledge base can be internal, external, or both and have the ability to reach large numbers of users at once. It operates much like a wiki or search engine, optimized for employees or customers to easily find the answers they need. As your business evolves, team members can draft new articles on the fly, flag outdated content, and share article recommendations with customers via support tickets.
For example, Zendesk offers knowledge base software that allows your business to share knowledge in many ways. These include:
This makes knowledge sharing much more sustainable, as you don't have to rely on small-group training or one-on-one mentoring.
With its technology department handling over 40,000 tickets per week, grocery store Tesco built an internal knowledge base. A single knowledge repository for the company's various service desk offerings enables employees to get answers faster and deflect repetitive questions.
Community forum
Community forums are online spaces where customers and businesses can interact, share information, ask questions, and offer insights and support.
As frequent users of your product, customers can offer insights, address questions, and troubleshoot issues just as well as—or even better than—your support agents. Online communities allow customers to pose and answer questions, taking some of the burden off of your support team. Businesses can assign moderators to jump in as needed and ensure conversations are appropriate and accurate.
Community forums can build a sense of camaraderie around your product or service, too. They may even provide valuable insights about your customers—such as how they use your product or what challenges they face.
Peer-to-peer knowledge sharing is essential to the Khan Academy brand. Members of the online learning company often have questions that are best posed to other members, such as how to get a child who hates math to like it.
Customer self-service portal
A customer self-service portal provides secure access to the customer's account. This online hub allows customers to log on at any time and find information in the knowledge base, view or manage support requests, interact in the community forum, or complete simple tasks. This personalized hub serves as an organized place conveniently accessible on your website or mobile app.
Reverb is an online marketplace for musicians to buy and sell new and used instruments. They rely on their self-service resources, including community forums, FAQs, articles, and videos to make it easy for customers to find key information and solve their own issues. Reverb updates its self-service content, organizes articles with intuitive labeling, and optimizes its search strings to make for an easy experience.
Chatbots
Chatbots are a tool for both customers and agents to address frequently asked questions and share basic information and relevant links. They can recommend the right knowledge base articles, answer simple questions, and help customers complete certain tasks. AI-powered chatbots can use machine learning to deliver better support over time by providing proactive communication, 24/7 support, and self-service options.
After receiving a high volume of frequently asked questions over chat, Spartan Race integrated bots and automations to balance live support with self-service. Since deploying its bot, the company saw a 46 percent increase in self-service and achieved a 90 percent customer satisfaction (CSAT) score.
Intranets
Intranets help employees capture customer data, gain insights, and improve the customer experience. An intranet is only accessible to employees and helps manage and organize digital content. Businesses can also use it as an internal social platform, allowing employees to collaborate and share their expertise across departments.
An intranet helps with knowledge management, allowing agents to access key information and context to better assist with customer interactions. Because intranets are cloud-based, employees can gain access remotely from any secure location.
Vimeo empowers users with innovative tools and technology to create videos. Internal collaboration for Vimeo is crucial to product development involving support, sales, design, security, and project management teams.
Its support team shares reports with key stakeholders about new products and features and information about customer pain points. Collaboration in a centralized hub allows Vimeo to have self-sustaining support.
Knowledge management strategy types
There are two main knowledge management strategies: collecting and recording information (codification) and connecting people (personalization). Most businesses use a blend of these strategies.
Codification
Codification is the process of formally documenting knowledge. You can accomplish this through the following methods:
Interviewing with subject matter experts
Drafting white papers
Creating guides
Recording customer preferences in your customer service software tool
For your codification strategy, create a robust and repeatable process. The steps can include identifying knowledge sources, collecting that information, storing it for easy access, and disseminating it. This process turns the information from your experts' minds into documents that the rest of your company can access. You can store gathered information in your knowledge base or distribute it through intranets.
Personalization
In knowledge management, personalization means creating opportunities for knowledge transfers between employees and other people through networking, conversations, and presentations. Each employee's knowledge is a unique blend of their formal education, work experience, and life experiences.
For example, you can show a new hire how to set up an account within your CRM software. But personalization comes with transferring knowledge about a customer's unique preferences—like how the owner of the company's biggest account often starts conversations by discussing the Boston Red Sox.
For personalization to happen, employees and customers need channels for sharing information. Some examples of these channels include:
Internal training presented by subject matter experts
Community groups who regularly gather to discuss specific concepts within the company
For customers, highly tailored experiences ensure the right content is there when it's needed. When customers come to your help center, advanced search capabilities and an easy browsing experience help them find what they need faster. Ensure the right content surfaces at the right time by deploying content that places customers at the center of your decision-making. Offer it where they need it most, adapt it for different channels, and personalize it to fit their needs.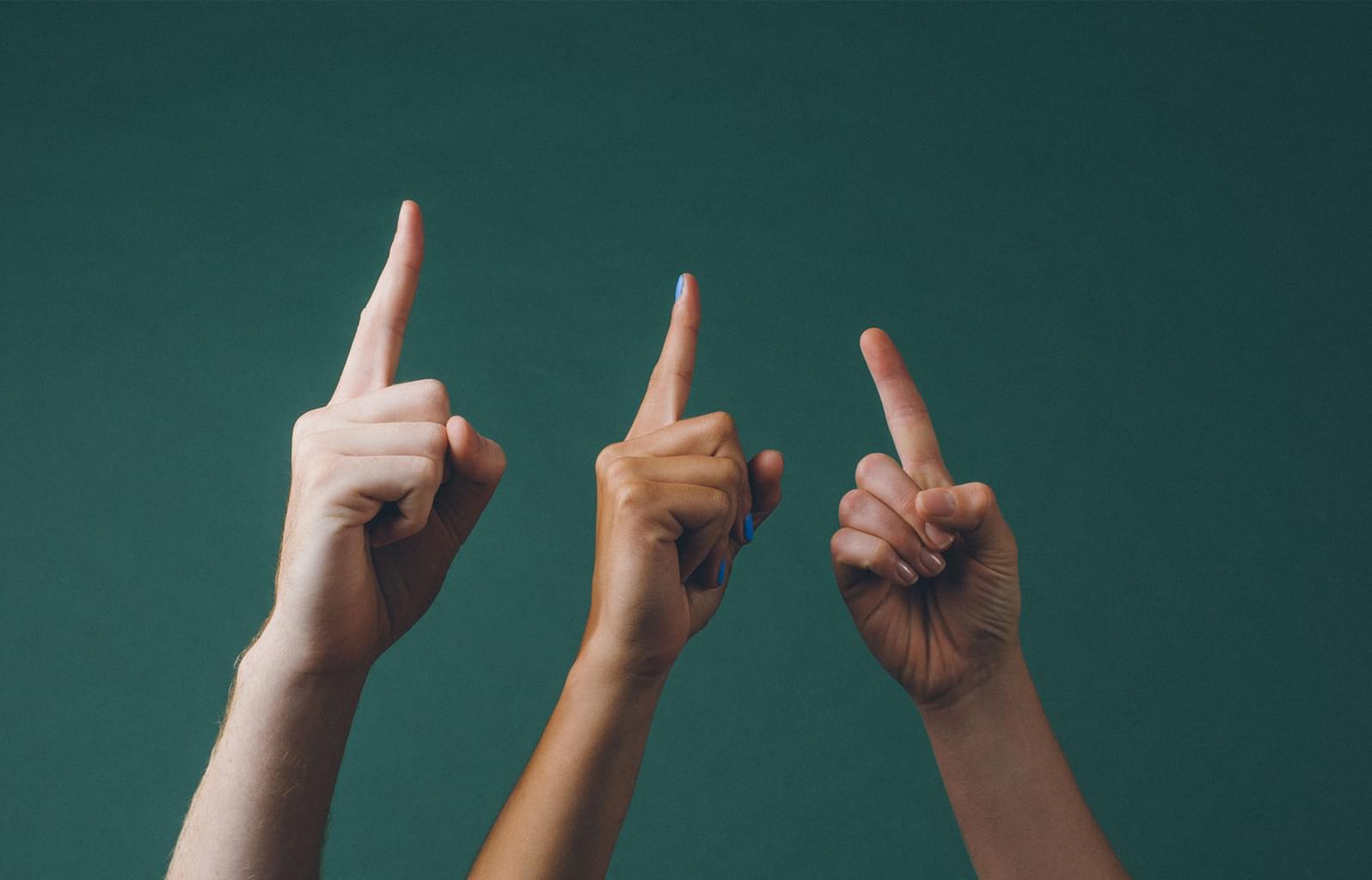 Zendesk knowledge management
Choose a smart knowledge base for better self‑service and empowered agents.
How to create a knowledge management framework
Unless you're starting a business from scratch, lots of information already exists within your organization. To consolidate it all, you'll need the right team and a clear definition of what you expect to accomplish with your knowledge management system.
Businesses make a few common mistakes when beginning their knowledge management journey. These mistakes include:
With these common mistakes in mind, here are a few ideas and tips to help you build a knowledge management framework.
Research companies with enterprise-wide knowledge initiatives

Knowledge management isn't a new concept, and many businesses have an effective framework. A great place to start is to identify and connect with other businesses across different industries that have successful knowledge initiatives. Discuss their knowledge management experience and how they got started so you can plan your course of action.

Build a team with essential skills

Assemble a team with the skills to create your framework. Project management, content management, and technical writing are crucial skills for developing your knowledge management channels. Project managers oversee operations and ensure your knowledge management efforts stay on task. Technical writers are adept at writing clear, concise, and engaging copy for complex topics. Partner with people in these roles on content creation and maintenance.

Use technology to streamline your knowledge management

Technology and automation can help lighten your team's load while managing your evolving self-service resources. Using knowledge base software can provide flexibility to build more custom experiences as you scale, guide more thoughtful and data-driven content creation, and help ensure the content you're creating gets updated regularly.

With the right technology, you can regularly prompt knowledge contributors to update articles or ask subject matter experts to verify the accuracy and relevance of content before it's published.

Plan how to share your process with the entire company

Knowledge management works best when everyone at the company contributes. To explain why your business needs knowledge management, create a mission statement describing your purpose and objectives.

Make it easy for people to participate by showing employees how it will benefit their work. Identify different stakeholders within the company and tell them how their knowledge will contribute to the initiative's success.

Periodically revisit and revise your content

Knowledge management isn't a set-it-and-forget-it scenario. Your team must vet knowledge habitually to ensure its relevance as your product and business evolve. To increase the chances of success, empower agents with tools for knowledge capture and tools that enable them to edit and update help articles.

For example, Zendesk has unique tools that help you keep your content current. These knowledge management features include:
Content Cues: An AI-powered tool that provides insight into trending topics based on customer searches, identifies knowledge gaps and makes suggestions on new content, and flags outdated content in existing articles.
Team Publishing: A tool that allows you to create workflows to streamline the review, approval, and publishing process.
Content Blocks: A tool you can add to any relevant articles that allows you to create blocks of content and update them in one place.
Knowledge management benefits and use cases
Internally, companies use successful knowledge management practices to share expertise and important information across departments. Externally, it provides great self-service options for customers to accomplish easy tasks on their own, like changing a password or printing a return label.
When done well, self-service increases the employee and customer experience. Here are examples of use cases and benefits of knowledge management.
Save agents time through customer self-service
Customer self-service allows customers to perform simple tasks themselves, like downloading a product manual or updating their address. This process deflects potential tickets, bypassing the support team.
Not only does this reduce the agents' workload by creating a manageable ticket queue, but it saves them time. A good knowledge management system helps agents find the information they need quickly, resulting in faster time to resolution for issues. They can focus their time on more complex issues instead of handling common, repetitive, time-consuming requests.
Improve training and employee onboarding
New employees have a lot to learn in a short time. HR teams can codify and document the values, culture, rules, structure, and more in an easily accessible knowledge base to help new hires get up to speed quickly.
Agents can also use knowledge management systems to answer their own questions. All team members have access to the knowledge base to find the internal information they need without relying on a specific team member or department. During training, new agents can benefit from tools like internal wikis and help centers because they can access information from the get-go.
Streamline customer onboarding
Using knowledge management tools is an effective way to convey the value of your products and services during the customer onboarding process. You can send them welcome emails with information about product features, links to knowledge base articles and product videos, and access to community forums to start collaborating with other customers (and your subject matter experts). When customers can find the information easily, contextually, quickly, and via the right channel, it creates a frictionless experience.
Scale support while reducing costs
Scaling your business doesn't mean you have to constantly hire new agents to manage requests from your growing customer base. Effective knowledge management means you can offer the same great customer experience with the same number of employees.
Knowledge management software can intercept and deflect support tickets with self-service resources, reducing the number of requests in the queue. Your business can handle more requests without adding stress to your agents. This also boosts customer satisfaction, building customer loyalty and increasing retention.
Provide 24/7 support for customers
Many customers like to handle simple tasks themselves but often have issues finding the right information to do so. In fact, according to our CX Trends Report, 29 percent of agents say a lack of basic information online creates a self-service gap that can anger customers.
Knowledge offered through self-service resources—such as bots, FAQ pages, and help centers—provides organized, convenient information that leaves your support team free to handle more complicated issues. Customers can access this kind of self-service support 24/7, so they can get answers at any time without waiting on an agent.
Knowledge management tips
Here are a few knowledge management best practices for each type of program.
Hire or appoint a knowledge management team
Set up a team that's responsible for updating the knowledge base or delegating to contributors and subject matter experts as needed. This team should also ensure that customer-facing content shared via your help centers, bots, and other knowledge management systems aligns with the company's brand voice and tone.
Candidates can come from any department or background. Specific skills that are particularly useful include project management, content creation, technical writing, and information technology.
Conduct a knowledge audit
Do an audit to determine what knowledge gaps currently exist in your knowledge base. Ask your team for feedback on existing knowledge management tools and processes. Ask your support and sales team members for common customer questions and concerns.
You can also send internal and external surveys. Customers and employees can provide valuable feedback about how easy (or difficult) it is to find the information they need, what tools they like to use, and other challenges. Responses will help dictate what tools might work best for your business, what goals to set, and what content to create, update, or share.
When you make changes resulting from a knowledge audit, send an announcement to your team that describes what you did, why you did it, how to use any new tools, and how to submit requests for resources or updates. Depending on the extent of the changes, you may need to host meetings or training events.
Identify KPIs
Like every business initiative, you should set strategic goals and look at key performance indicators (KPIs) to measure the success of your knowledge management efforts. Establishing a knowledge management process and tracking its success puts these knowledge management system benefits well within reach.
The KPIs you choose can be determined by the four basic content goals:
Knowledge use
Knowledge creation
Knowledge maintenance
Knowledge quality
For example, a customer experience KPI that you can measure and track changes is a satisfaction rating from CSAT surveys. CSAT identifies the average rating from across all customer surveys and indicates how well the piece of content works and its quality on a scale from one to five.
You can also use help desk ticketing software with reporting and analytics tools to track the use of knowledge base content. You can determine its impact on tickets by analyzing how many were closed or deflected from using self-service resources, and which content was the most effective.
Knowledge management FAQ
What are the 4 key principles of knowledge management?
The four principles of knowledge management are:
People
Process
Content
Strategy
What is the knowledge management life cycle?
The knowledge management life cycle includes:
Create or update content.
Structure and organize the content.
Share or distribute the content.
Conduct an audit for out-of-date content or knowledge gaps.
What are some challenges to knowledge management?
A few challenges of knowledge management include:
Outdated technology that doesn't allow you to easily create, update, or manage knowledge
Employees who aren't trained to use it effectively
Leadership hasn't bought into the initiative and won't invest time or resources
How can knowledge management be implemented?
Your knowledge management approach can vary by business. However, you can implement the knowledge management system in nine steps.
Plan the contents of your knowledge base with categories, systems, and articles.
Customize the theme and appearance to match your brand.
Test it out to make sure it runs and is consistent.
Create a page title or display name.
Set your default language.
Add content.
Personalize your system.
Add administrators or designated employees.
Activate the knowledge base.
See how other companies implement knowledge management
Don't waste time reinventing the wheel. Instead, learn from other businesses that have been where you are now. If you're ready to take the next step, check out our favorite examples of knowledge management.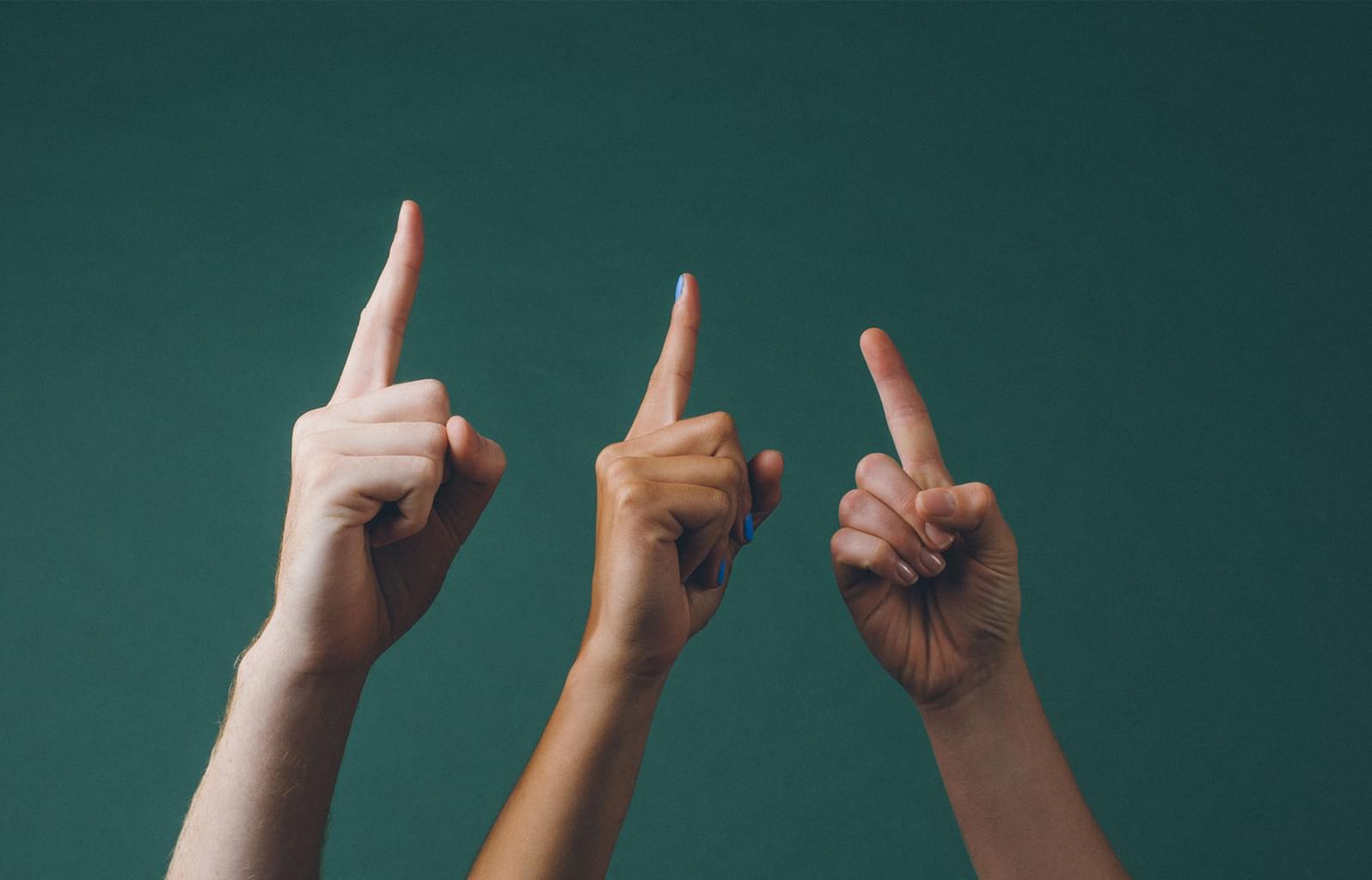 Zendesk knowledge management
Choose a smart knowledge base for better self‑service and empowered agents.
Zendesk knowledge management
Choose a smart knowledge base for better self‑service and empowered agents.
Learn more