'Many to many'—providing richer, scalable customer support in the Zendesk Community
'Many to many'—providing richer, scalable customer support in the Zendesk Community
Last updated May 21, 2020
An active user community within a help center is a great way for users to connect with one another, share ideas, and get answers to questions. Communities like these are helpful for companies scaling their support operations, because they allow users to get help from the people who most deeply understand their needs—their peers. Here's how the Zendesk Community works and why it's valuable in improving and enhancing the customer experience.
Unique user insights: A richer support experience
Say a user has a question about how to best structure their knowledge base for use in a higher-education setting. Zendesk Customer Advocates and Success representatives can make plenty of great suggestions and provide best practices, but at the end of the day, the best advice on the higher-education use case are people who manage a knowledge base for this express purpose. Using the Zendesk Community, that user could post their question and receive a response from users who also use Zendesk in a higher-ed setting. This "apples-to-apples" support experience can be a big help for customers trying to set up a specific kind of Zendesk implementation.
Users in the community can also reach out to gather ideas, examples, and even share how-to's or custom code from other users who have done exactly what they're trying to do. We've found that receiving responses from users with diverse viewpoints creates a richer support experience alongside a robust help center and 1:1 channels of support.
Elevating customers' voices
Publishing users' Tips and Tricks at the top of the Zendesk Help Center further encourages the community to participate, because it confirms that their voices are heard and valued. These posts are consistently the highest-viewed content in the Zendesk community, providing insightful information that has been tested in an actual implementation. Tips and tricks include customized code, workarounds, and other suggestions that users have discovered in their use of Zendesk products.
Another way we elevate customers' voices and thank them for their input is by featuring their contributions in our Community Roundup: a Help Center article, published monthly, that highlights user tips and great conversations between users, as well as callouts to open questions that could use additional customer input. In the days following publication, pageviews spike for posts in the Roundup, indicating that engaged, active members are providing helpful responses.
It's important to always look for ways to point your users in the direction of the most valuable content in your help center. That's why we also share the Roundup across our social media channels to give it wider exposure, and why Sales and Success representatives are encouraged to share it with their customers and prospects.
Scalable support through a user-generated knowledge base
Each time users post a question and receive an answer in the Community, that answer remains visible for anyone else to come across and use to self-serve in the future. A support community is one more way to maintain your knowledge base with relevant, user-generated content. This is a vital step in becoming a knowledge-centered support organization, where knowledge can and should come from a variety of sources: agents, official documentation, and a robust community of users working in and with the product every day.
This many-to-many support is effective; the Zendesk Community sees more than 150,000 monthly pageviews. Every month, thousands of users self-serve using our community instead of submitting a support ticket.
Gaining valuable insights
In addition to providing a richer and more scalable support experience, the Zendesk Community also provides valuable insight into customers' experiences. Good or bad, it's a way to hear firsthand what users are struggling with, what they'd like to see in future product development, and how they're actually using our tools. Here, product managers can respond and engage with users, having conversations that influence product roadmaps, the documentation published in the knowledge base, and other content and events created for users.
The Community provides the space for unique user insights, elevates our customers' voices, helps scale support operations, and provides valuable feedback that informs the product roadmap, making it essential in creating a better customer experience.
Learn more about Zendesk Gather, community-forum software that allows you to connect and collaborate with your customers.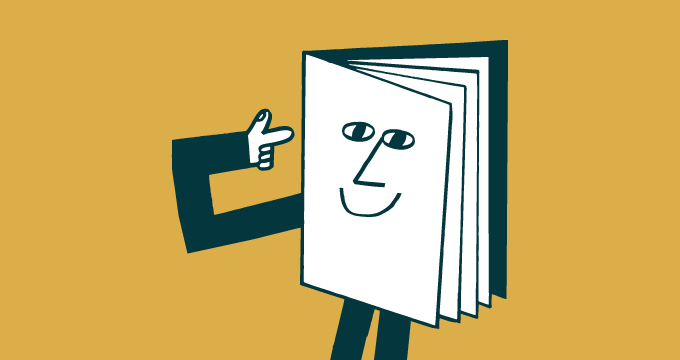 How we improved
self-service for our customers
As Zendesk evolved from a single product to a product family, our self-service strategy evolved, too.
How we improved
self-service for our customers
As Zendesk evolved from a single product to a product family, our self-service strategy evolved, too.
Learn more