Bite Squad perfects orders with smart, personalized support
Bite Squad perfects orders with smart, personalized support
Last updated March 22, 2022
There's no shame in it: Sometimes, cooking is too exhausting. After a long day at work, you just crave a slice of pizza from your favorite restaurant. A few clicks and a half hour later, the pizza arrives at your front door. Simple as that.
The catch? If you don't live in a large metropolitan area, that's not always possible. Or, it wasn't until 2012, when Bite Squad set its sights on providing food delivery with live order tracking to smaller U.S. cities like Minneapolis, Gainesville, and Little Rock. Today it delivers food from local restaurants to more than 132 cities in 15 states. They are now trending towards operating in 400 cities in 2019.
Beyond expanding the range of delivery, Bite Squad prioritizes hiring and training its drivers as the face of the company. "We saw an opportunity to say, 'Hey, let's have the drivers be W2 employees so we can provide a better service experience with a uniformed driver, and give them thorough training and better technology,'" said Bite Squad's Chief Operating Officer Kyle Hale. "That has really helped us evolve and grow."
Chasing a perfect order percentage through smart scaling
Bite Squad's north star KPI is known as "perfect order percentage," or POP. POP gauges customer satisfaction and operational efficiency. Each department has its own KPIs that bubble up to the overall POP and incentives are in place to keep support teams focused on these goals, Hale said. By encouraging teams to rally towards achieving the highest POP possible, Bite Squad is able to ensure that orders are quickly delivered to hungry customers. To keep on top of an ambitious POP and continue to improve, Bite Squad had to revisit its tech stack and support solutions.
The company started out with a patchwork of support software—SnapEngage for live chat, Gmail for email, and a separate, siloed phone system—which worked fine, for awhile. Then the business began to rapidly scale, with customer orders suddenly ballooning to thousands per day. The number of agents supporting drivers, customers, and restaurant partners also grew exponentially, especially with the 20 acquisitions the company made over the last two years.
In late 2017, Hale and his team decided to move to a system built for scale, moving Bite Squad's email and chat support into Zendesk Support and Zendesk Chat. "We had to put new systems in place that scaled and Zendesk has helped us do that," Hale said. "Also, the live chat product we had before didn't allow us to serve customers or drivers from iOS apps. Zendesk allows us to provide a more consistent order experience—that was a big win for us. Now the same live chat service you get on the website, you'll get on our mobile apps."
Chat is Bite Squad's highest volume channel, and with Zendesk the team gained better analytics and more insight into service levels. "We're now starting to understand other uses for Zendesk," Hale said, "starting to look at layering on AI tools and opportunities to auto-solve."
Like many companies, Bite Squad uses a host of internally built software applications which they have integrated with out-of-the-box SaaS solutions. "Our internally built systems are our source of truth," Hale explained, "but we can pipe information from our systems to Zendesk so that once a chat or email ticket is touched by a support agent, they have all the customer information they need to solve the issue more quickly. This allows us to create and build more comprehensive menus, where the customer can do more self-service up front through the web widget."
Now that email and chat are connected through Zendesk, Bite Squad has increased individual agent productivity without increasing the number of agents. Once agents are trained on one channel through Zendesk, it's easy to get a good handle on others, Hale said.
"You always have to look at consistency for your customer across segments and devices when you're scaling," Hale said. "We had to get out of our Frankenstein-support-stack mentality and look at using just one or two integrated systems. It's better for everyone, including our team."

Customized support for every customer
Scaling was the first piece of Bite Squad's support evolution—the team's next move was to focus on customization. Using the web widget, Bite Squad setup dynamic support contact forms that adjust in real-time according to the stage of the delivery. This been key for making contact with customers and drivers as effective as possible. For example, if a driver has picked an order but is having trouble delivering it, they won't see the option to contact the restaurant. Improvements like this allow drivers find answers to their questions faster, which has cut down on call volume and wait time—down from minutes to just 30 seconds.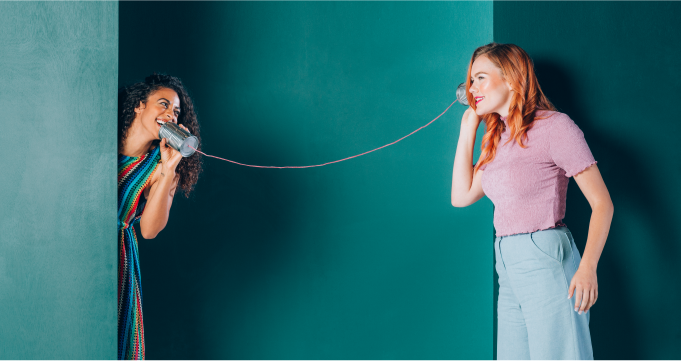 Answer the call
An omnichannel solution from Zendesk allows you to respond to customers from any channel they choose.
"When users need help, you want to eliminate as many steps as possible and boil it down to a direct ask they can make with a click of a button and then add context as necessary. Hale explained, adding that their goal is to create an ideal balance of technology and humans to get to the quickest resolution. "The thing that's been the most fun and most exciting for me is working on those tech solutions," Hale said. "We're taking a great API and solution like Zendesk and customizing it so that it best suits our customer, as well as our business."
Bite Squad has also taken advantage of the Zendesk Apps Marketplace to better analyze agent responses and to integrate Slack. Some of the most impactful apps they use are Lightning Macros and Quick Merge.
Instant answers, with a human touch
While it's helpful to build out support systems that are customized and quick, it's still important that Bite Squad customers feel taken care of by real people. On a typical Friday night, the team sees as many as 2,000 chats, all of which need individual resolutions. It's partly an issue of response and partly a concerted effort to ensure that the company is sending customers to the right channel for the question, Hale said. That human touch differentiates Bite Squad from the competition. As Hale put it: when one segment of the audience taken care of, it has a ripple effect.
"When you service one segment of our business, you also help the other one. If we're able to solve a driver problem in the field, that also means that the restaurant got better support, and the customer got their order sooner," Hale explained.
The company takes agent training seriously: their 100+ agents in Minneapolis and Mexico City are trained according to tier-level, beginning with internal support—reaching out to restaurants to make sure orders are accepted—and then move on to handle live driver and customer chats. Then they move on to do email ticket support.
"From a process standpoint, we're thinking about how we hire people, how we train them," Hale said. "When you're hiring that many people, you have to streamline the process. We think about where we're posting our ads, how our job description sounds, what our interview guides look like. Everything from onboarding through recognition to helping our agents down the path to other opportunities within the company."
When it comes to KPIs, Bite Squad tracks ticket volumes, average reply time, abandonment rate, and customer satisfaction scores. Agents are evaluated by first response time and CSAT ratings, and while they usually stick to their 30-second response rate minimum and 90 percent CSAT, the team is always looking to improve.
Like any growing company, Bite Squad will face challenges in the future, Hale said, but it's all about recognizing and jumping on opportunities to improve. "Support really differentiates us, from a service-level standpoint, and that's how we make fans out of Bite Squad," Hale said. "You're gonna make mistakes as a business—you never know what can happen. But it's really all about how you respond."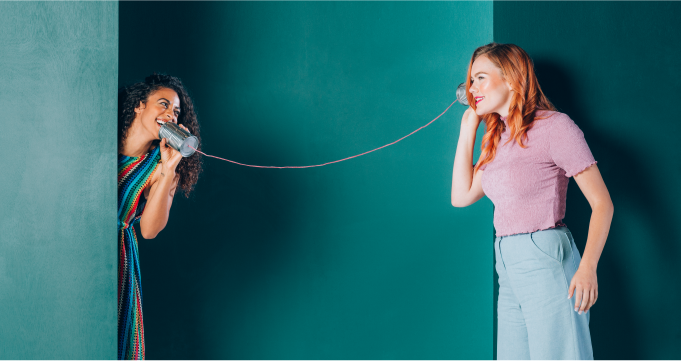 Answer the call
An omnichannel solution from Zendesk allows you to respond to customers from any channel they choose.
Answer the call
An omnichannel solution from Zendesk allows you to respond to customers from any channel they choose.
Download the guide