At charity: water, our supporters are at the core of who we are. They make our work possible, and it''s important to us that we continually work to enhance their experience.
We personally respond to each inquiry. It''s not only important for us to respond, but it''s also what we love to do. It''s communicating with our supporters that excites and inspires us every day, whether it''s talking about a fundraising campaign, our 100% model, or sharing our founder's story.
But we also realize that sometimes the best experience is when information is found easily without the need to contact us directly. This is why Help Center was a priority for both our supporter experience and creative teams.
We''re actively working to change the meaning of customer service through personal interaction and design.
Our design is simple and beautiful. It''s thoughtful, inviting, and powerful. And Help Center has allowed us to achieve all of these things.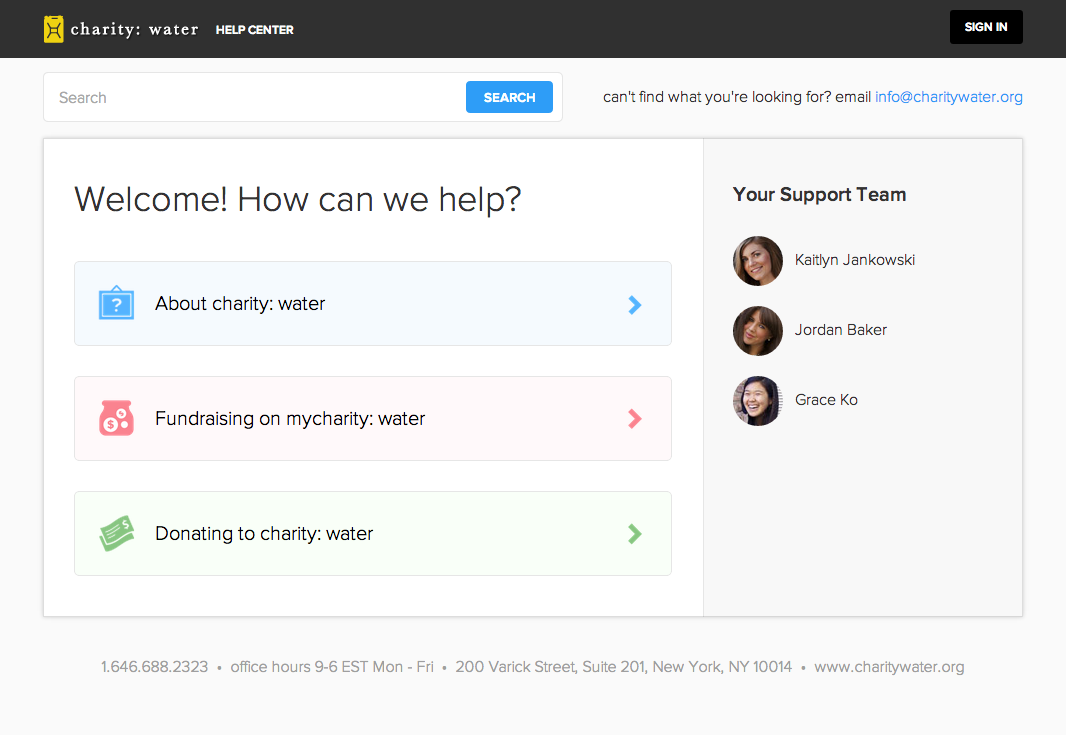 We''ll forever be working toward changing the face of customer service and making it more about an experience. An experience with our team, with our design, and through the stories we tell about the people we serve.
Today's a big day for us at charity: water. It kicks off our annual September Campaign— this year for India. And our supporter experience team is lucky because we get to share this incredible story.
Check out charity: water's September campaign.
Read their full customer story

Today's guest post was written by Kaitlyn Jankowski, Supporter Experience Manager at charity: water.