How PlanGrid empowers the construction industry with Zendesk Support
How PlanGrid empowers the construction industry with Zendesk Support
Last updated June 13, 2017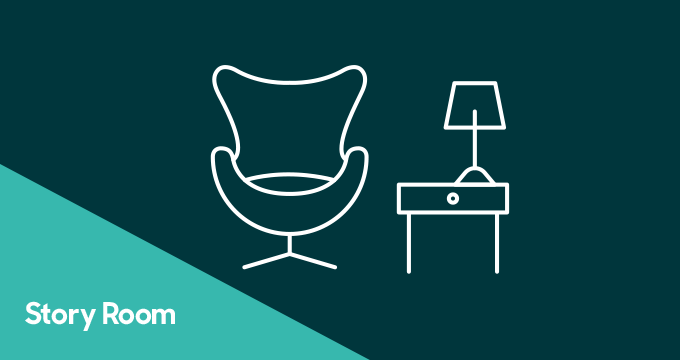 McKinsey Global Institute research found that when it comes to digitization, the $8 trillion dollar construction industry is behind most sectors—even mining, oil, and gas. Because construction has been historically underserved by software, it is one of the few industries that is less productive today than it was 60 years ago.
Yet speed is not an issue for customers that use PlanGrid, a construction app designed for the field. "On average, we respond to chats within 9 seconds and answer emails within 30 minutes," noted PlanGrid's Director of Customer Support, Emily VerMeulen.
PlanGrid believes that impeccable customer service is the lynchpin to a lasting and healthy relationship with customers. To build that relationship, every person they interact with should be treated with respect and kindness, quickly. These aren't empty sentiments—PlanGrid's support organization took home two Stevie Awards for their work in 2016. Even more impressive is that the support team only became formalized one year before.
Getting started with Zendesk Support
It all started with Emily VerMeulen, PlanGrid's first dedicated support hire, who now manages the full team of agents that provide multi-channel support across email, live chat, and PlanGrid's self-service help center. The team initially used Desk.com to answer tickets, but found that the tool was not able to scale alongside company growth. They were also losing track of increasingly complex user questions. "Desk.com worked fine when we were a much smaller company," VerMeulen explained, "but as we scaled, we needed to be able to pass user cases to internal departments like finance, order management, business development, and sales, and it became harder to maintain visibility into those tickets." At the time, there was no way to see whether forwarded tickets were received or answered by their non-support teammates. "We would have a lot of tickets that just disappeared, and then later would show up and we didn't know where they went," she said.
It was a daunting task to migrate more than 100,000 tickets to a new tool, but the growing pains made it clear that change was necessary. Not only necessary but imperative, as the team saw interactions increase by 26 percent between 2015 and 2016. "If a support team isn't responding to emails or isn't on chat, it can appear to customers that a company does not care," VerMeulen said. "It's so important that our support team has the tools they need to be able to respond to users in a timely fashion and that our support platform is always available."
PlanGrid spent two months vetting a total of six support tools before coming to a decision in 2016. The team ultimately felt Zendesk Support would best serve their customers as the company scaled, and, one year later, PlanGrid's agents use the tool to handle upwards of 400 tickets a day.


"Zendesk Support is simple to use, and has made it a lot easier for us to add as many people as we need, and to ensure everybody has access to the information they need," VerMeulen said. This has been important since the majority of the PlanGrid support team is remote. VerMeulen has a full-time team at headquarters to provide help in English and Spanish, and that is working towards providing global coverage.
Building trust with speedy service
With a fresh start, VerMeulen and the team were committed to building customers' trust by responding as quickly as possible. "The construction industry has long been underserved by software and a lot of people are initially resistant to change. But if you know that in under 10 seconds you will be able to chat with an actual human who will understand what you are going through, it makes that transition easier, and makes people more confident in the product and in the company philosophy," she said.
To streamline email support, the PlanGrid team relies on automatic triggers to route questions to the people who can best answer them. They also use macros to respond to the most common and simply explained questions. But it was the team's implementation of a 60-minute SLA service target in Support that made the biggest difference. "We brought our email response time down from 65 minutes to 20 minutes last month. I don't even answer my own emails that fast!" VerMeulen said of the 69 percent improvement in response time.
Helping customers help themselves
Since PlanGrid's users frequently ask questions that require detailed explanations, the support team relies on Zendesk Guide as their knowledge base repository and to provide customers with resources they can easily return to. "We can walk our customers through the high-level aspects of whatever they're trying to do, then shoot them a link to our help site where they can see step-by-step instructions and screenshots," VerMeulen said. "Our help center has made us more efficient and is a really great tool for our agents."
For more complicated questions that need to be passed to their engineering team, "the JIRA integration has been a lifesaver," she added. "Our support team can just create new tickets within Zendesk or link to an existing JIRA ticket without having to pop out another window or browser tab—it's been super helpful."
If PlanGrid's CSAT score is any indication—94 percent of customers report they are satisfied with their support—customers are digging the team's obsession with speed across contact channels. Other teams at PlanGrid are excited about the modernization of their support tools, too. Both the HR and IT teams are looking to build to their own instances of Zendesk to more quickly and effectively respond to internal requests from employees. With efficiencies and customer satisfaction at an all-time high, PlanGrid is laying the foundation for fast, high-quality service that they can only build on.