Understanding bot abilities—and limitations
The humans writing scripts and engineering bot handovers still hold the keys to customer service. Why? The answer is three-fold.
What if language wasn't a barrier for customer support?
With Unbabel for Zendesk, and with help from artificial intelligence, language will no longer be an insurmountable obstacle for customer support agents
What we're learning from Answer Bot
At Zendesk, we have jumped into exploring this newer world of business-applicable machine learning with Answer Bot
How to support your robot co-worker
We'll learn to work well alongside our robot co-workers, but to get there, both sides are going to have to learn
Why chatbots won't necessarily replace humans
Chatbots will play a much larger role in customer interactions in the next five years, but not at our expense.
Shaving down ticket volume with Answer Bot
Dollar Shave Club earns a 25% resolution rate with Answer Bot, freeing up agent time for extended chat support hours and other projects
Introducing Answer Bot
A a new way for customers to find the answers they seek even faster – introducing Answer Bot.
The science behind satisfaction prediction
We dive into the guts of Satisfaction Prediction to explain how it can help raise your company's overall CSAT score and maintain happy customers
Chatbots for business: a new support standard
If you're wondering what's next in the evolution of customer service technology, look no further than the closest chat window
How will artificial intelligence assist customer service agents?
The latest innovations in artificial intelligence will showcase features with big upsides for agents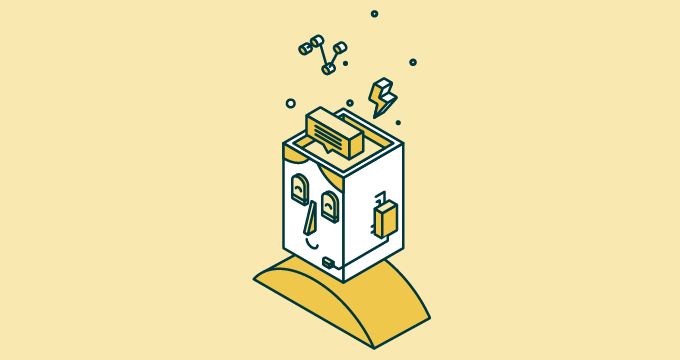 A Simple Way to Understand Machine Learning vs Deep Learning
Understanding how today's AI works might seem overwhelming, but it really boils down to two concepts: machine learning and deep learning
Machine learning: a new potential in customer service
We've highlighted some of the potential innovations coming to customer service by way of machine learning
Building trust with automatic answers
Automatic answers are exactly what they sound like: they're answers that are immediately given to a customer without any agent interaction
How AI is shaping the latest customer support trends
With the growing vigilance of how trends are being affected by automation, we've noted a few current customer service AI innovations and how they're likely to continue changing