Taylor Stitch finds the perfect fit with a omnichannel support solution from Zendesk
Taylor Stitch finds the perfect fit with a omnichannel support solution from Zendesk
Last updated November 3, 2016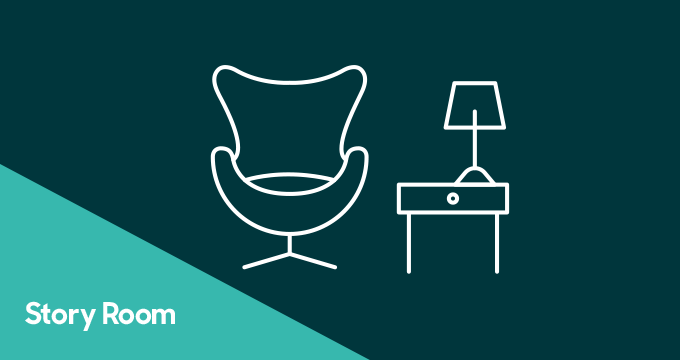 For many young men and women, finding the perfect tailored shirt is nearly impossible. Either the fit or the cost tends to be prohibitive.
Growing up, Barrett Purdum and Mike Maher experienced this firsthand. In college, the two played lacrosse and found that the shirts sold at department stores didn't fit their athletic builds properly. Tired of searching for affordable dress clothes that made them look and feel great, they decided to make their own. Although they didn't know anything about sewing or construction, they were determined to create a clothing line that fit perfectly and was suitable for any occasion.
In 2008, the duo moved to the Bay Area to start a custom shirt business. With practice, they learned how to measure and construct a shirt, and quickly boned up on the best fabrics and materials. After about two years of working on this small-scale operation, Purdum and Maher synthesized their measurements into one fit and started making ready-to-wear garments. With the help of creative director Mike Armenta, Taylor Stitch was born.
Today, Taylor Stitch offers an "Essentials" line of everyday staples for both men and women as well as a line of limited releases from "The Workshop." "The Workshop" is Taylor Stitch's testing platform for new designs. Each week, the company launches a new collection of products for crowdfunding online—if enough orders are placed and a piece reaches its funding goal, it is manufactured and delivered.
Since the company's founding, Taylor Stitch has expanded not only its clothing offerings, but also its following. Mina Aiken, Director of Customer Experience at Taylor Stitch, shared that their customer base and total sales have more than doubled in volume since she joined the company two and a half years ago. "This department [Customer Experience] was in a very different place when I started. We had one customer support person and that was me," she said. "At that point, one person could handle all the email, live chats, phone calls, and returns on a daily basis. We were really small then, but times have changed. At the core of our business is the customer. When we were smaller, I took pride in the direct relationships I built. As we grew, the challenge evolved: how do you maintain that level of service while serving a customer base three times as large?"
For Taylor Stitch, the first step toward providing the best quality support was expanding their Customer Experience team. However, even an initial increase in manpower left them struggling to maintain the level of service they were accustomed to giving at a smaller scale. At the time, Taylor Stitch used a stack of isolated support products. If a customer contacted Taylor Stitch over multiple channels, say first by email and then by phone, the two interactions couldn't be merged into a single ticket. "We could see a call log in our dashboard, but couldn't connect that to a ticket in any way," said Aiken. What's more, the separate support channels provided little transparency and minimal insights on agent activity and on the subjects of tickets. As a company that puts its customers at the forefront, Taylor Stitch needed a support solution that enabled agents to best serve their community.
In February 2015, Taylor Stitch moved to Zendesk and now uses the Zendesk family of products—Zendesk Support, Zendesk Chat and Zendesk Talk—for seamless support. Omni-channel communication allows Taylor Stitch's Customer Experience team to provide personal, efficient support while serving a rapidly-growing customer base.
In addition to answering common retail inquiries, Taylor Stitch is able to use Zendesk Talk to connect with its busiest customers. Aiken explained that over the phone, prospects are typically looking for quick answers to their questions about sizing or package tracking. Calling Taylor Stitch and talking to a member of the Customer Experience team eliminates all waiting and provides an answer within minutes.
"We're still learning how to deliver the type of experience that matches the growth of our business. With the help of Zendesk, we've taken a big step towards getting to the place we want to be," said Aiken.
Moving forward, Taylor Stitch plans on implementing Guide to provide answers to straight-forward or post-purchase support questions so they can save phone, email and chat for key pre-purchase conversations. "When I explored Zendesk as an option for us, I knew we were growing, but didn't know exactly what our needs would be in the future," Mina Aiken concluded. "Zendesk provides us with the widest range of options and room to grow."