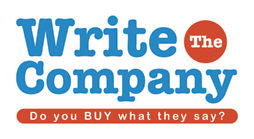 They say Corporate America has no sense of humor. Are "they" right? Find out by following Write The Company — a consumer humor blog consisting of crazy consumer affairs and customer service letters about everyday products, services and brands … and what the companies behind them had to say about it.
Every Thursday, Zengage brings you a classic correspondence from the Write The Company archives.  (For more, see our interview with Write The Company.)
A product for "nursing mums" caught my attention. It's called Tough Titties Nipple Rub. That got me wondering: If Tough Titties helps women with sore nipples, could it also be effective for men that share the same problem? I reached out to the company, LeastLikely2Breed, to find out…
Dear Nipple Rubbers:
I came across your Tough Titties Nipple Rub for nursing mums with sore nipples. It sounds like a winner and it's rare to see a product that was actually created to go bust.
While most men's nipples will thankfully never know the feeling of being sucked raw by an infant, we do experience runner's nipple caused by shirt friction. Band-Aids, duct tape and Vaseline seem to be popular preventative options. Will Tough Titties Nipple Rub be tough enough to relieve male nipples that are on the run? Does it work on nipples that don't produce milk? Can it prevent areolas from drying out like the Arizona desert?
I'd hate to rub my nipples the wrong way and can't wait to hear your thoughts. It's been titillating!
A representative from LeastLikely2Breed responded with:
Thank you for your letter. To answer your question — I'm not sure. Here's a Sample — try it out & let me know.
Final Thoughts
The reply arrived in a small bubble pack mailer. There was a handwritten note on a Tough Titties Nipple Rub™ (FOR NURSING MUMS) postcard. Under the headline it said: LOVE BITES – DEAL WITH IT. Also enclosed were a sample and cold pack. What a thoughtful and personal presentation!
The jury is still out on whether Tough Titties Nipple Rub can help male runners. On the other hand, my wife isn't a nursing mum; however, one day she was nursing a headache. So, I put the product to good use. I'm not saying Tough Titties Nipple Rub does anything for headaches, but it did take her mind off of it and made her nipples feel nice, which I can verify first-hand.
LeastLikely2Breed offers a product information Web page, including a recipe for making your own Tough Titties Nipple Rub. The bottom line: Some products rub you the wrong way, others rub you the right way. Either way, you can always learn more when you Write The Company.
Looking for more laughs from letters to your favorite companies? Visit WriteTheCompany.com.
Today's letter is republished with permission from Write The Company. All rights reserved. ?© Write The Company