Stoiximan drives brand differentiation with a 360° view of the customer
Stoiximan achieves a 97% one-touch resolution rate across 95,000 monthly tickets using The Zendesk Suite
97%
One touch resolution rate
The online gaming industry is growing at an exponential rate, creating a highly competitive business environment where customer experience is critical for driving brand differentiation and ensuring customer loyalty.
Whether they're professional, hobbyists, or just looking for a way to unwind and have fun in their spare time – people are passionate about gaming and customer experience is a critical part of their overall enjoyment. Regardless of how often they play, a small interruption in the game can completely ruin the gaming experience. Even worse, if such issues are not handled quickly and seamlessly, customer loyalty can be lost.
This is why in the gaming industry, every touchpoint with the player is an opportunity to deliver an exceptional customer experience, to stand out from the crowd, create brand loyalty and increase a player's lifetime-value.
Stoiximan was quick to realise this. As one of the most established gaming operators in Greece, the company has been using customer service as a key brand differentiator from the very beginning. Stoiximan offers live sports betting and non-sports online betting options around events such as elections, TV competitions and others. In addition, it provides customers with online casino games, including table games, slots games, live Blackjack and live Roulette.
The name Stoiximan comes from the Greek word for 'bet.' Since the wordplay only works in Greek, the company decided to establish an international arm under the name Betano.com. Currently, Stoiximan is the brand name in Greece and Cyprus and Betano is being used in all other markets. Since its launch in 2013, the company has managed to grow into 6 markets, including Germany, Austria, Portugal and Romania.
"Our user-centred philosophy means providing exceptional customer support has always been an important part of our growth strategy, " said Stathis Loverdos, Director of Services at Betano & Stoiximan. "In the gaming industry there are lots of products that offer similar value, so customer service can be a decisive factor in customer loyalty."
A customer support strategy that supports business growth
However, choosing the right customer service strategy hasn't always been easy. When Stoiximan was established, the company had only 30 employees and the customer service team included only a few people. Moreover, the customer support team was using different platforms for email, chat and phone calls, so they had to jump across multiple systems to track customer conversations.
Another issue was scalability. With the CS team based in Athens, the company wanted to expand internationally but the customer relationship management (CRM) technology they were using didn't allow them to scale up quickly and efficiently.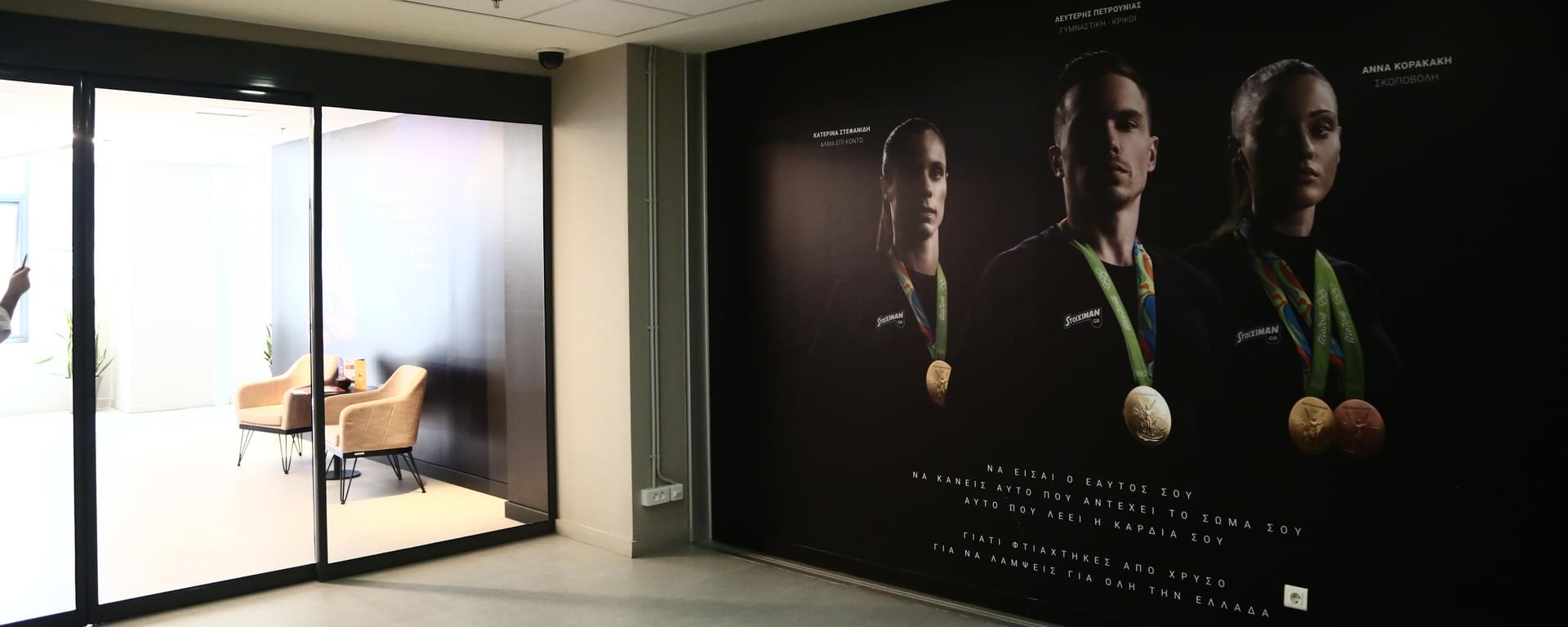 "As our business was growing, we needed to expand our customer service operations across different markets. We chose Zendesk because it offered great scalability and allowed us to centralise all customer interactions into a single platform. This allowed us to get a 360 degree view of the customer and to provide integrated customer support at scale," said Lefteris Klimentidis, Head of Customer Support at Stoiximan and Betano.
Currently the customer support team is 100 people strong and is rapidly growing. It provides 24/7 customer support in four languages: Greek, Romanian, German and Portuguese.
Embracing social apps to provide multichannel customer support
To meet the needs of its expanding customer base, Stoiximan is using Zendesk Support, Talk, Chat, Guide and Explore.
"Live sports betting is very time-sensitive. A small delay in processing the payment for a bet or a technical issue with the mobile app can completely ruin the experience. This is why providing quick and accurate response is very important for our customers. We are now using apps such as Viber and WhatsApp to provide immediate feedback and resolve any issues quickly and efficiently. We believe that these are the channels of the future, particularly for the gaming industry. As our millennial customers are increasingly embracing social apps for customer support, Zendesk provides us with the flexibility to add new channels as our customers' needs evolve," explained Lefteris.
Currently 65% of Stoiximan's customer communication comes through live chat and 15% via email, while Viber and other social apps are responsible for 10% of the customer enquiries. The remaining 10% of customer interactions are allocated to voice channels.
Driving personalisation through customisation
In addition to offering multichannel customer support, Zendesk provides a lot of customised features, allowing Stoiximan to personalise the customer experience in line with its brand look and feel. For instance, the company's live chat was fully customised to include the Stoiximan branding, and customised tabs and ticket categories. Offering such a customisation was key for delivering a consistent customer experience, so that players didn't have to feel that they had to leave the gaming experience when they needed support.
Another level of customisation was the ability to integrate Stoiximan's customer database and adding the Jira integration so agents have the information they need and can collaborate with other teams.
"Zendesk provides a variety of data about the nature of the customer enquiries and the way our customer support team is handling them," said Lefteris Klimentidis. "We can track a number of metrics, including first contact resolution, reply times vs wait times, number of tickets resolved and many others. Moreover, the platform allows us to combine data from different business apps and create easy to understand visual dashboards, graphs and charts. This is very helpful when we are presenting to the leadership team as it allows them to better understand the return from their investment and the impact of customer support on customer satisfaction and sales," he added.
Using data to improve team performance
Zendesk's data analytics tools are also key to helping Stoiximan manage its customer support team more effectively. They allow Lefteris and his team detect spikes in activity, so that they can adjust staffing accordingly.
"We receive weekly reports which provide a detailed breakdown of activity by hour and day, so we use this data to understand when we can expect higher volumes of enquiries and where we need to allocate more staff. This is particularly important around major sports events and other big competitions when we experience higher customer demand," said Lefteris.
Another great benefit for Stoiximan is that Zendesk is very intuitive and user friendly, so training new staff on how to use the technology is very easy. "Zendesk is smooth for agents and smooth for our customers. It also offers a lot of great features that help us improve efficiency. For instance, triggers and automations is a very powerful feature as it helps us to prioritise urgent issues, so that we can address them effectively. This also allows us to classify the customer requests in different categories and allocate the tickets to the right agents to ensure each customer request is dealt with quickly. We also use macros to automate simple tasks, which helps us improve efficiency," commented Lefteris.
Since the introduction of Zendesk in 2018, Stoiximan's customer satisfaction score has increased by 8% and the efficiency of resolving customer enquiries has improved dramatically. For instance, one touch resolution rate is 97%, which means that the majority of the roughly 95,000 customer enquiries that the support team receives every month get resolved with a single agent response. Moreover, 77% of the emails adhere to the service level agreements (SLA) set for each customer segment. Most importantly, Stoiximan has been able to consolidate all interactions with the customer into a single platform and scale support as the business is growing.
A closer look into the future
Moving forward, Stoiximan is planning to introduce self-service capabilities to provide structured guidance that addresses the most common customer enquiries via an online FAQ content hub. The company is also planning to use Zendesk's dynamic content feature, which offers automated translation, to make this content available into multiple languages.
"Zendesk offers great flexibility and rich product capabilities that allow us to continuously improve our customer service operations. Moving forward, we are planning to integrate Zendesk more closely with our business applications and expand the use of the company's product functionalities to get a more comprehensive view of customer interactions across all channels. As a customer-focused business, we are fully committed to providing exceptional service to our customers and working with Zendesk has helped us to deliver on this promise," concluded Lefteris.
"Zendesk offers great flexibility and rich product capabilities that allow us to continuously improve our customer service operations."