Zendesk + Discord
Reporting issues in the middle of a game or live stream can be disruptive and frustrating. We partnered with Discord to fix that. Our out-of-the-box integration lets businesses provide seamless support directly from their Discord server.
Offer smooth, personalized support
After a simple installation, your admins can configure the Zendesk Bot to personalize the support experience. Users can then get help using slash commands in Discord. Users can DM your support team, respond to any updates, and check in on their request—all without leaving Discord.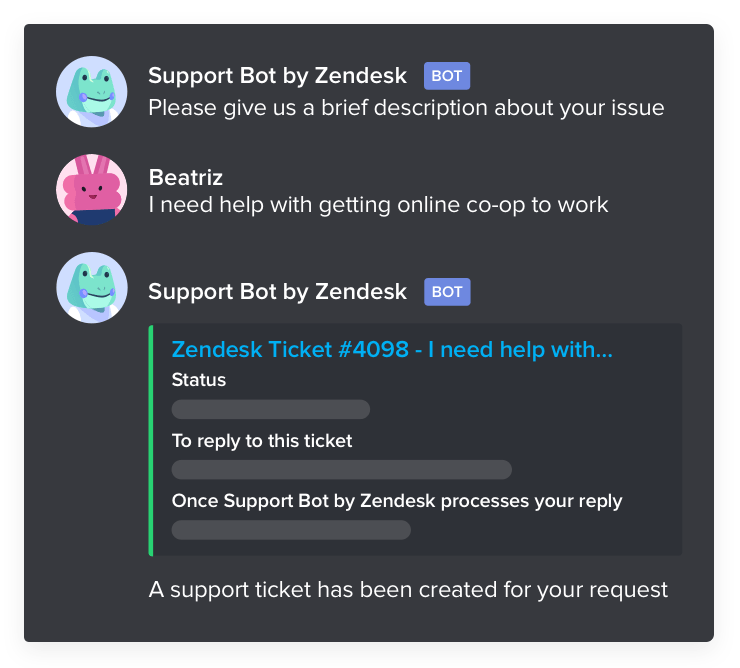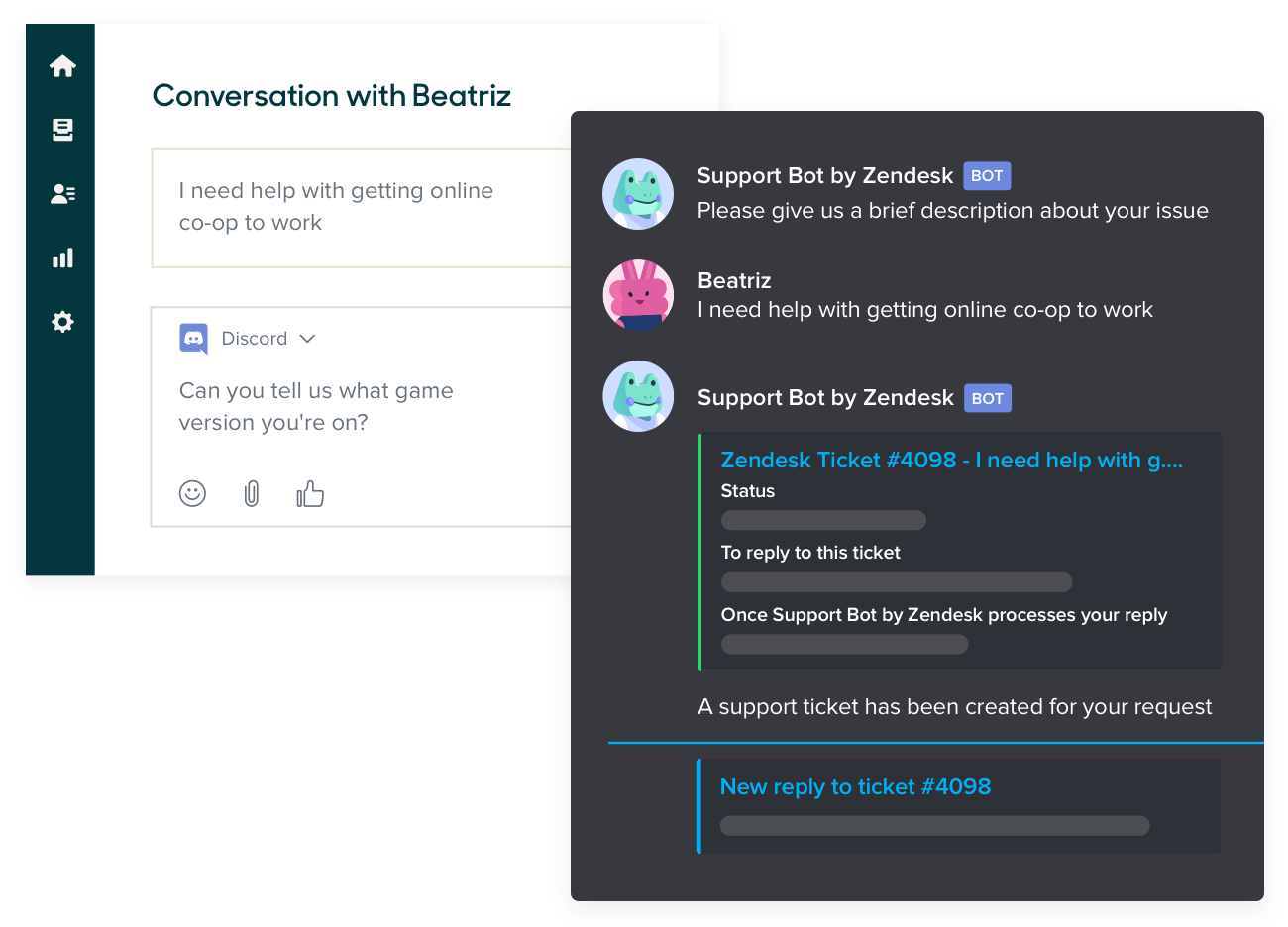 Give your agents the right context
With the Discord integration, agents can respond and get the necessary context to solve issues directly from the agent workspace. Leverage forms within the Discord conversation to gather essential information up front, allowing your teams to provide the personalized help your users need right away.
Resolve issues with self-service
Help your users help themselves with self-service options for the Zendesk bot. Configure the Zendesk Bot to respond with the most relevant FAQs or help center articles. If the user needs to talk to an agent, the bot will first ask a series of simple questions to help triage and guide the ticket to the right agent.