Welcome to Zendesk!
Choosing the right software is important. To help you with that, how would you best describe your organization?
Grow your future with Zendesk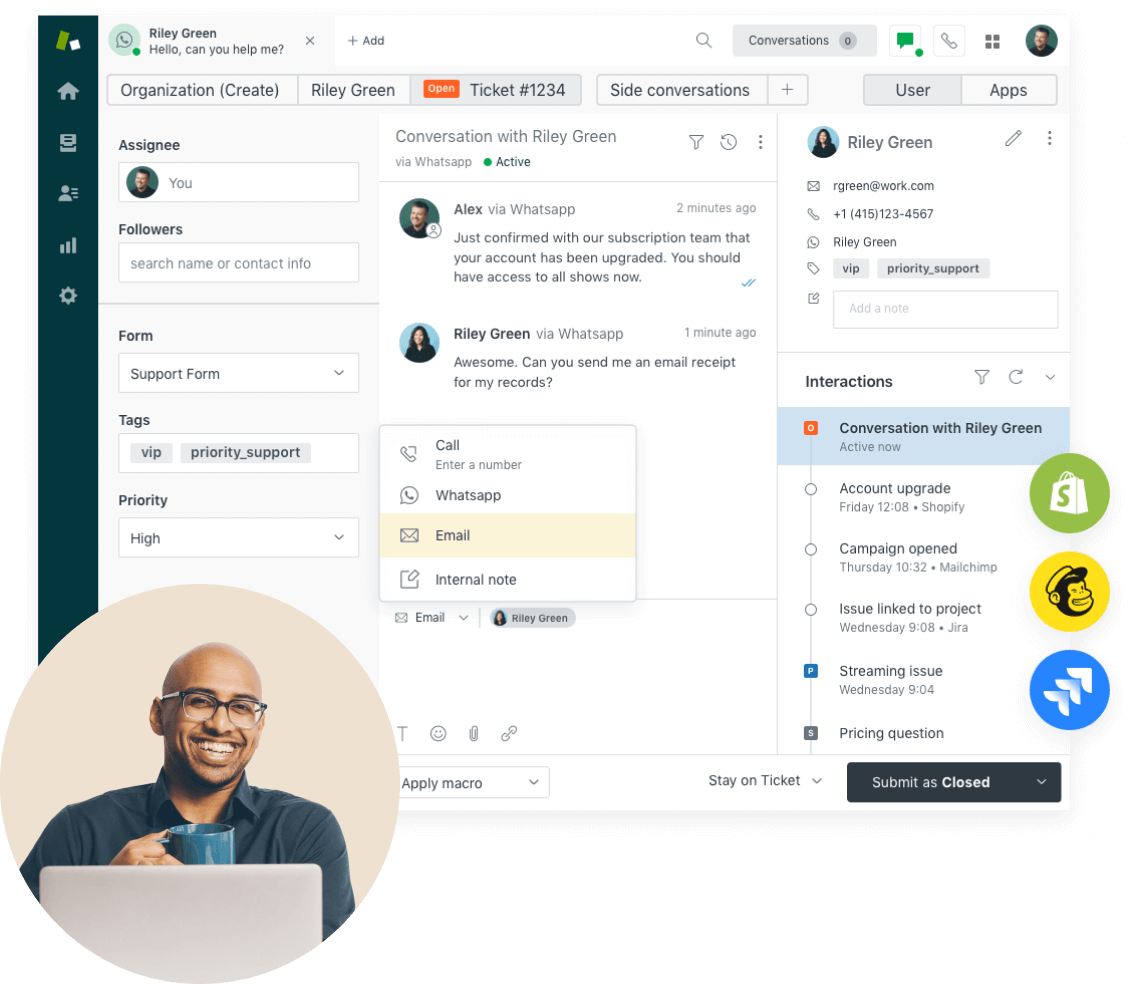 Build stronger customer relationships through powerful customer experiences.
No credit card required
Full access to all features
Cancel at any time

Big benefits for all types of businesses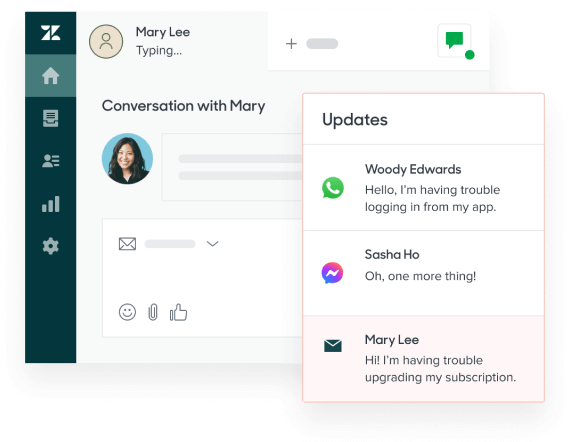 Drive better conversations
Give customers the ability to contact you on the channel they prefer. Zendesk has omnichannel support baked right in so customers can reach you via email, live chat, phone, and social media.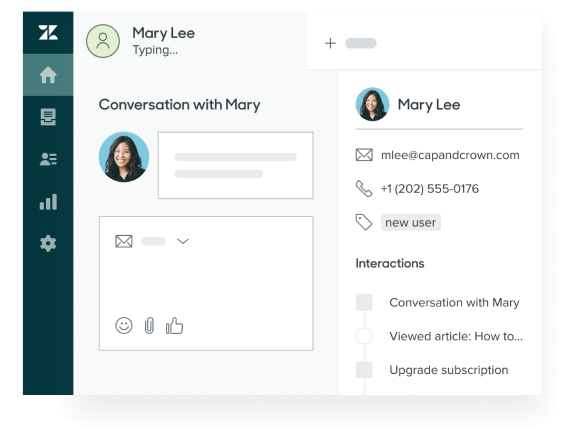 Maximize agent efficiency
Provide your team with a unified agent workspace. Teams can collaborate, switch between channels, and leverage smart workflow automations to get the job done seamlessly.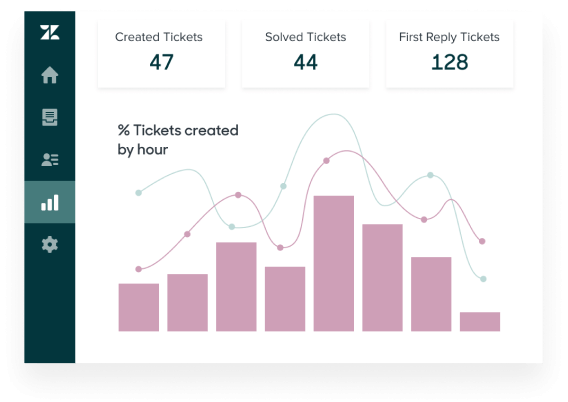 Use out-of-the-box reporting and analytics to measure your team's performance and spot recurring customer trends, or customize and build your own.
We help all types of businesses make real-world impacts
"Zendesk's greatest strengths versus other solutions I've used is its simplicity and ease of customization, which lets companies create the perfect workflow for their unique situations."
Justin Michaud
-40%
decreased average handle time
+14%
increased customer satisfaction
-28%
decreased customer wait time
"The fact that we've been able to increase our return customers by 10 percent year over year is a great example of how positive customer experience is key to brand loyalty."
Laura Walden
+10%
increase in return customers (YoY)
+100%
improvement in
first reply time
+89%
increase in average SLA score
"We saved hiring 50 to 100 employees by optimizing and integrating Zendesk with our other systems. I think our organization would be at least double the size if we hadn't integrated deeper with Zendesk."
Brian White
500%
business growth 
in 2020
This section is for easy access to the page modals and is hidden on the live page