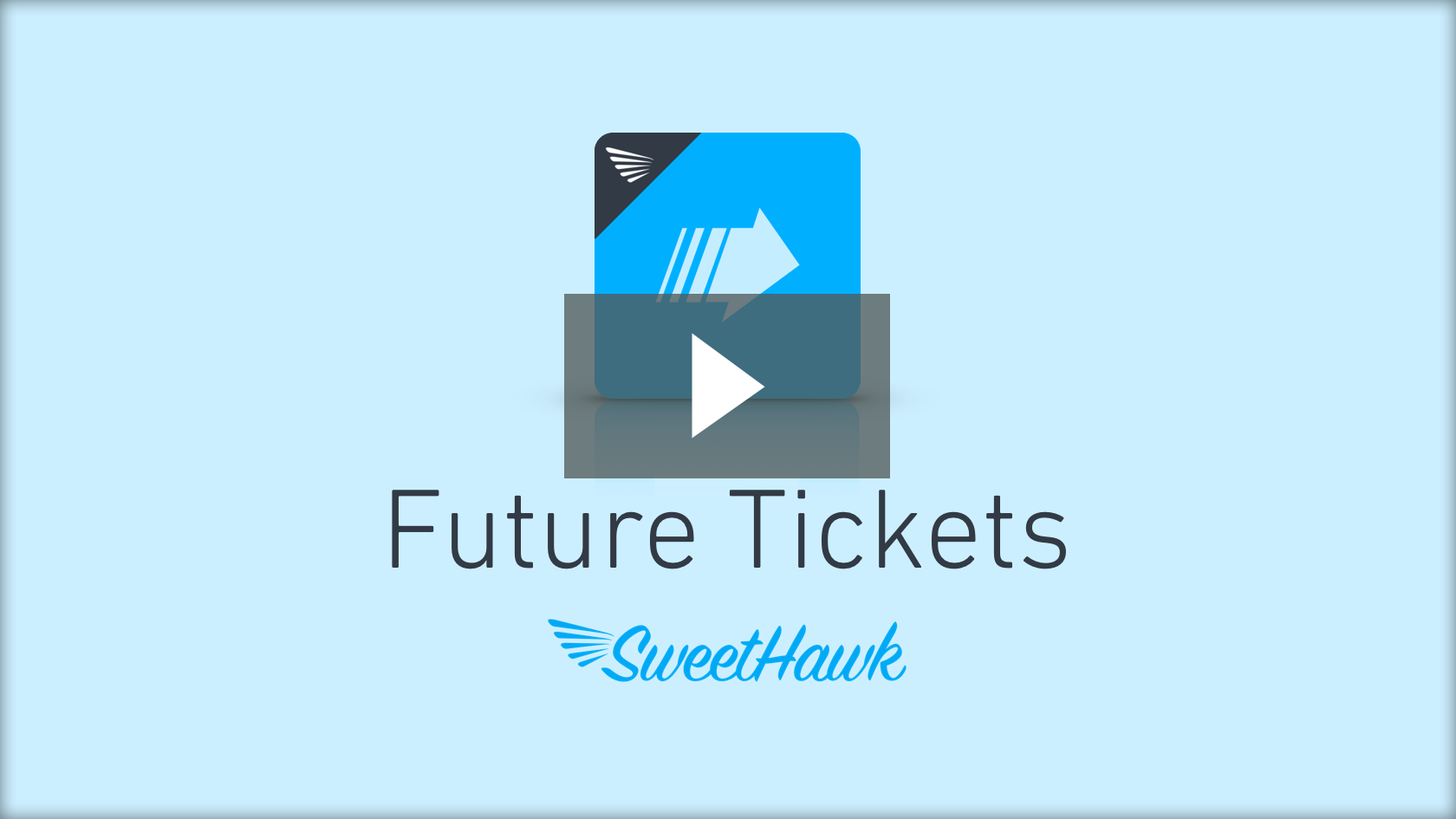 Make your tickets time travel!
Have you ever needed to create a ticket for something in the future, but you didn't want to create it right now because it would clog up your views and workflows?
Introducing Future Tickets. On any ticket, in the apps pane on the right, you can select a date and time that you want your future ticket to be created. You can set a note to tell yourself why you set the ticket to be created. Finally, you can define a ticket template that presets all of the details of the future ticket, including being able to copy all of the information from the original ticket.
Creating a ticket template is as easy as creating a Zendesk ticket. Simply, give it a name and fill out the details of the ticket. The one difference with ticket templates is that you're able to set any field to copy its contents from the original ticket that the future ticket was created from.
So, if you ever find yourself wishing your tickets could time travel, do it in style with the Future Tickets app.
Scheduling when a future ticket will be created: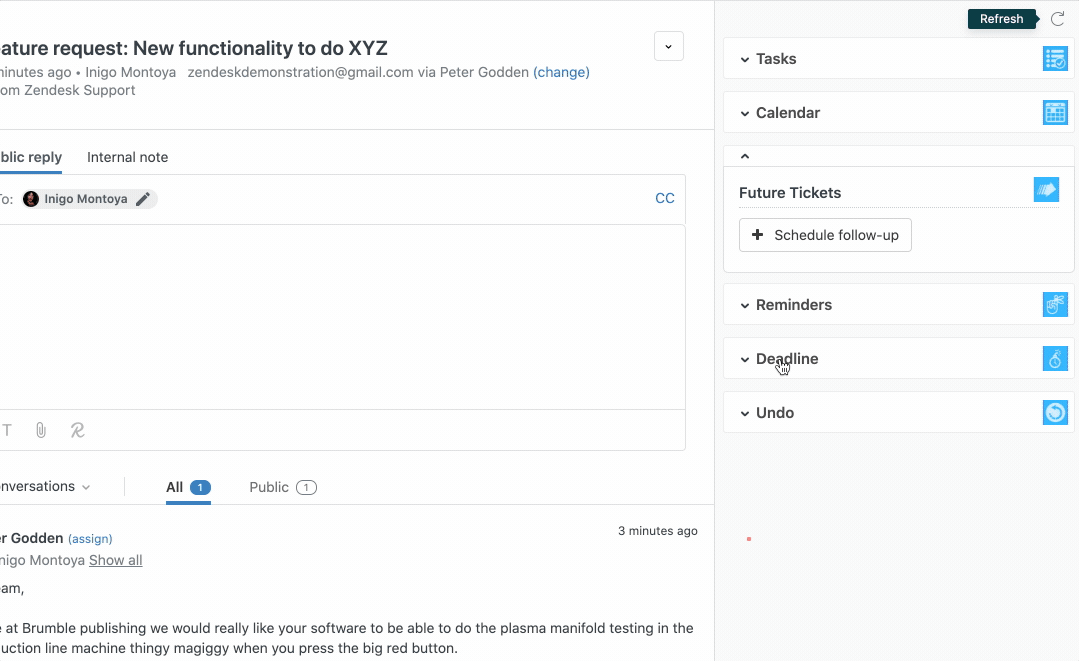 Features
Set precisely when a follow-up ticket will automatically be created.
Set a note to tell your future self why you set the ticket to be created.
Create unlimited ticket templates to define exactly what information the new ticket will copy from the original.
When a future ticket is created, it will contain both the "note to your future self" and the description as specified in the template.
Keep track of past and future tickets with a view that lists them all out.
Granular control over whom has access to create templates and schedules.
More apps by SweetHawk
Are you needing to have tickets automatically created on a repeating basis? Try out the Recurring Tickets app as well.
Create checklists and manage subtickets with our popular Tasks app.
---
Built by SweetHawk. 14 day free trial included. Invoiced billing available. Free for sandbox accounts.