What is knowledge management?
What is knowledge management? Definition, types, and benefits
Knowledge management is a process that helps teams gather, organize, and share information. Learn why it's important and how to get started.
Last updated March 22, 2023
Inefficient knowledge sharing is no small matter. It costs enterprises between $2.7 million and $265 million, according to the Panopto Workplace Knowledge and Productivity Report.
Poor knowledge management is costly because it slows down workflows. Team members have to wait for answers or muddle through a problem they aren't sure how to fix.
And on support teams, inadequate knowledge management hurts customer relationships. When agents struggle to find solutions, waiting customers become frustrated or annoyed—and may eventually churn.
Knowledge management not only impacts customer and agent satisfaction but also productivity and profit. So, it's critical for companies to adopt a system for collecting and sharing institutional information. But before you can harness the power of knowledge management, you need to understand the basics.
In this guide to knowledge management, you'll discover:
What is knowledge management?
Knowledge management is the process by which companies gather, organize, and share information with customers, employees, business partners, and more. It also refers to the technology that makes it possible to access, add, and update all this information.
An employee's knowledge is a unique blend of their formal education, work experience, tenure at your company, and particular competencies and life experiences. You might be able to transfer some of an employee's knowledge to other team members, but not all of it.
For instance, you can show Anna's replacement how to set up an account within your customer relationship management (CRM) software. But it's harder to pass along her knowledge about clients' unique preferences—like how John, the main point of contact for one of the company's biggest accounts, often starts conversations by talking about how well his daughter is doing in school.
Types of knowledge management
You should be managing explicit, implicit, and tacit knowledge as it relates to customers, your team, and your internal operations. Each type of knowledge plays a role in helping your organization operate efficiently.
Explicit knowledge is information that's easy to document, share, and scale (like data and repeatable processes).
Implicit knowledge is the ability to take explicit knowledge and apply it to a problem.
Tacit knowledge is information that's difficult to express or put into words (such as personal experiences with your customers or things you know how to do intuitively).
Typically, you'll want to capture and share explicit, implicit, and tacit knowledge from both your employees and your customers.
Employees: Insights from employees, product experts, and external partners can lead to help center articles that address common customer inquiries. These insights are also helpful to agents as a reference point when they're assisting customers.
Customers: Through 1:1 customer conversations, surveys, case studies, social media engagement, and support requests, your support team has access to a wealth of knowledge that can help improve marketing, sales, customer support, product development, and more.
Benefits of knowledge management
Internally, companies use knowledge management to share expertise and important information across departments.
Establishing an organizational culture of knowledge sharing helps give all employees equal access to institutional knowledge that can help them do their jobs well. It also allows everyone to contribute to that knowledge in some way.
Knowledge management can be used to improve the customer experience, too. Self-service options empower customers to accomplish easy tasks—like changing a password or printing a return label—on their own. When done well, self-service increases customer satisfaction and boosts agent efficiency.
24/7 support for customers

In general, customers prefer to help themselves when it comes to simpler issues, but they need access to the right information to find solutions independently.

Knowledge management in the form of self-service resources—such as bots, FAQ pages, and help centers—provides information in an organized and straightforward way. Plus, customers have access to it 24/7, so they can get answers at any time without having to wait on an agent.

Efficient internal operations

Thanks to customer self-service, agents have more time to focus on complex problems and can keep their workloads more manageable.

Agents can also use knowledge management systems to answer their own questions. All team members have access to the company's collective knowledge base, so they can find the internal information they need without relying on a specific team member or department.

Knowledge management is crucial in the onboarding and offboarding phases, too. New team members benefit from tools like internal wikis and help centers because they can access information from the get-go. Meanwhile, you minimize "brain drain" by gathering information from employees on their way out the door.
Knowledge management process
Creating an organizational culture around knowledge management starts with building a formal process for sharing information. Here are five key steps in the knowledge management process.
1. Identify role model companies where knowledge is an enterprise-wide initiative
Study up. Seek connections within that company to discuss their knowledge management experience and how they got started.
2. Find individuals with essential skills
Project management, content management, and technical writing are crucial skills for developing your knowledge management channels. Project managers ensure your knowledge management efforts don't lose steam, while technical writers are adept at writing clear, concise, and engaging copy for complex topics. Partner with people in these roles on content creation and maintenance.
3. Use technology to streamline your knowledge management
Smart knowledge management software automatically serves up relevant articles in response to search queries. Knowledge base solutions equipped with machine learning get smarter over time, improving the quality of the AI-driven responses.
Technology can automate other areas of your workflow, too. You can regularly prompt knowledge contributors to update articles or ask subject matter experts to verify the accuracy and relevance of content before it's published.
The simpler it is to collect, store, and distribute knowledge, the more likely your knowledge management process will stick.
4. Consider how to share your process with the entire company
Knowledge management only works when everyone at the company participates. To explain why your business needs knowledge management, first create a mission statement describing your purpose.
Then, show employees how it will benefit their work by stating the objectives of your knowledge management objective.
Finally, make it easy for people to participate. Identify different stakeholders within the company and tell them how their knowledge will contribute to the initiative's success.
5. Iterate over time
Knowledge management isn't a set-it-and-forget-it scenario. Your team must vet knowledge habitually to ensure its relevance as your product and business evolve.
To increase the chances of success, empower agents with tools for knowledge capture as well as tools that enable them to edit and update help articles.
Knowledge management system examples
While you could manually organize your support team's knowledge management system, the process would take time and probably be full of errors. Instead, we recommend leaning on tools that allow you to quickly and accurately gather and store information.
Your knowledge management platform and tools should provide customers and employees with the information they need in a scalable, efficient way.
Help centers
A help center, also known as a knowledge base, gives customers and support agents access to frequently asked questions, product details, company policies, and more.
Help centers can be internal, external, or both. They generally operate much like a wiki or search engine, so employees or customers can easily find the answers they need. As your business evolves, team members can draft new articles on the fly, flag outdated content, and share article recommendations with customers via support tickets.
A big benefit of help centers is the ability to reach large numbers of employees and/or customers at once. This makes knowledge sharing much more sustainable, as you don't have to rely on small-group training or 1:1 mentoring.
With its technology department handling over 40,000 tickets per week, grocery store Tesco built an internal knowledge base. A single knowledge repository for the company's various service desk offerings enables employees to get answers faster and deflect repetitive questions.
Community forums
Community forums are online spaces where customers can interact with other users and offer their insights and support.
As frequent users of your product, customers are sometimes better suited to address questions and troubleshoot issues than your support agents. Online communities allow customers to pose and answer questions—taking some of the burdens off of your support team. Companies can assign moderators to jump in as needed and make sure conversations are appropriate and accurate.
Community forums can build a sense of camaraderie around your product or service, too. They may even provide your company with valuable insights about your customers (such as how they're using your product or what challenges they're facing).
Peer-to-peer knowledge sharing is essential to the Khan Academy brand. Members of the online learning company often have questions that are best posed to other members, such as how to get a child who hates math to like it.
Chatbots
Chatbots are gaining traction as a tool for both customers and agents to address frequently asked questions.
Bots are particularly helpful when it comes to sharing basic information and relevant links. They can recommend the right knowledge base articles, answer straightforward questions, and help customers complete certain tasks.
Again, this eases the burden on your customer service team. Agents can focus on more complex issues while the bot handles the simple ones, and customers aren't left waiting a moment longer than necessary.
After receiving a high volume of FAQs over chat, Spartan Race integrated a chatbot to offer self-service alongside live support options. Since deploying its bot, the company has seen a 9.5-percent decrease in chat volume. Spartan Race even extended its support team's live chat availability by three hours every day, thanks to realized time savings.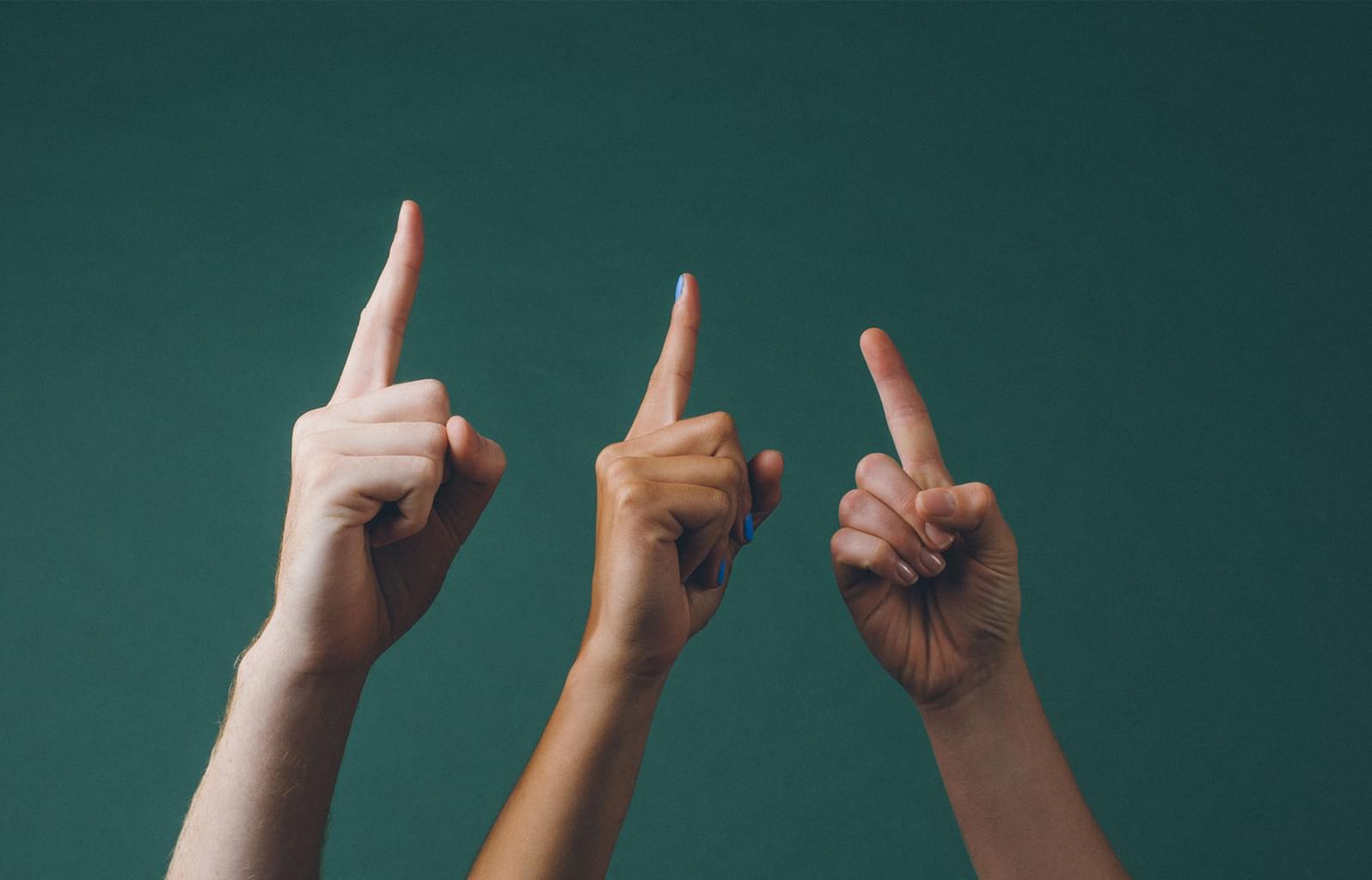 CCW special report: knowledge management
Knowledge management best practices
Here are a few best practices for each type of knowledge management program.
When developing a help center:
Use simple language. Clear, concise writing makes your content easy to consume and understand, whether it's shared internally or externally.
Include keywords in the title and text. This will help ensure your knowledge base is searchable, so people can quickly find the information they're looking for.
Connect your help center to your chatbot. Make sure your chatbot can point people to relevant articles from the help center. That way, visitors have more than one way to find the right resource.
When building an online community or forum:
Set clear guidelines. Community rules can help keep the trolls at bay and steer conversations in a positive direction. Rules can include anything from limiting profanity to dictating the number of times someone can post (to minimize spam).
Recruit moderators and/or community managers. You need someone to enforce your rules and ensure user responses are correct. Usually, you'll want this to be somebody in your company. However, customer advocates can make great community managers when your team isn't available.
Feature top posts. You should highlight posts that are important and/or are receiving a lot of engagement within your community. Pin those posts to the top of the page so they don't get lost in the shuffle, and more users will see them.
When implementing a chatbot:
Be upfront about it. Companies should avoid frustration by being transparent when they're using chatbots. A good chatbot will identify itself as a bot and give customers the ability to opt out and speak to a human agent instead.
Keep the tone conversational. Just because customers are conversing with a robot, it doesn't mean it should sound like one. Program your bot to communicate in a natural and friendly way—as a human agent would.
Make it easy to escalate issues to an agent. If your bot can't answer a question or solve a problem, that's okay. But it should be seamless for your customers to connect with an agent if needed. The bot should pass along any information the customer has already provided, such as their name and issue type, so they don't have to repeat themselves.
Knowledge management strategies
There are two main knowledge management strategies: collecting and recording information (codification) and connecting people (personalization). Most companies should use a blend of these strategies.
Codification
Codification is the process of formally documenting knowledge. This can come in the form of interviews with subject matter experts, white papers, guides, or recording a client's preferences in your CRM. The information gathered can be stored in document management systems and distributed through groupware or intranets. This process turns the information that lives in your experts' heads into documents that the rest of your company can access.
Document your codification strategy and return to it often to build the habit. The true power of codification comes once you've created a robust, repeatable process for identifying knowledge sources, collecting that information, housing it somewhere that's easy to access, and disseminating it.
Codification works especially well for explicit knowledge in industries that have a systematic approach to solving problems, like engineering.
Personalization
In the context of knowledge management, personalization means creating opportunities for employees to transfer their knowledge directly to other people through networking, conversations, and presentations.
For personalization to happen, employees and customers need channels for sharing information. Some examples of these channels include:
Internal webinars presented by subject matter experts
Communities of practice, or groups of people who regularly gather to discuss specific concepts within the company
Knowledge management use cases
Here are a few common use cases of knowledge management:
Employee onboarding
New employees have a lot to learn in a short time frame. HR teams can codify and record the company's values, culture, rules, structure, and more to help new hires get up to speed quickly.
Customer onboarding
Retention starts with education. The sooner you show new customers everything your product or service has to offer, the sooner they'll see the value of it and the more likely they'll turn into brand advocates.
One way to onboard customers is to send a series of emails that introduce them to helpful product features or that demonstrate ways to use your product to improve their workflow.
Customer self-service
The Zendesk Customer Experience Trends Report 2022 found that 89 percent of consumers will spend more with companies that allow them to find answers online. Offer self-service tools—like help centers, chatbots, and community forums—so customers can solve their issues independently.
Customer support
Self-service channels enable you to answer simple customer questions quickly. That leaves your support team free to handle the more complicated matters. Here, a CRM is especially handy—it allows your agents to centralize customer data so they can find it quickly.
Knowledge management tools
Use the following knowledge management tools to consolidate company information and distribute it efficiently to your employees and customers.
Knowledge base
A knowledge base contains information about a company's product or service and internal processes. Businesses can set up external bases to help customers troubleshoot product issues on their own and internal bases to help employees find details about the organization's policies and structure.
Customer relationship management systems
A CRM system is the best way to track prospect and customer data. This can be as basic as contact information and purchase history. It can also be as complex as documenting the conversations a customer has with your company at each touchpoint.
Learning management systems
A learning management system is a tool companies use to train new employees and help existing employees learn new skills. You can centralize information like company history, sales scripts, and handbooks here.
How to build and implement an effective knowledge management framework
Your company probably isn't starting from scratch. Lots of information already exists within your organization. To wrangle it all, you'll need the right team in place and a clear vision of what you expect a successful knowledge management system will help you accomplish.
1. Hire or appoint a knowledge management team
Set up a team that's responsible for updating the knowledge base or delegating to contributors and subject matter experts as needed. This team should also make sure that customer-facing content shared via your help centers, bots, and other knowledge management systems aligns with the company's brand voice and tone.
Candidates can come from any department or background. Specific skills that are particularly useful include project management, content creation, technical writing, and information technology.
2. Conduct a knowledge audit
Do an audit to determine what knowledge gaps currently exist within your company and where you might need to offer additional resources.
Reaching out to your team is a great way to get feedback on existing knowledge management tools and processes. Ask your support and sales team members for common customer questions and concerns. Answers to those inquiries should be readily accessible to your buyers and employees.
You can also send internal and external surveys. Customers and employees can provide valuable feedback about how easy (or difficult) it is to find the information they need, what tools they'd like to use, and other challenges.
By taking these steps, you'll be well on your way to setting up a successful system. Responses will help dictate what tools might work best for your business, what goals to set, and what type of content to create, update, or share.
When you make changes as a result of a knowledge audit, make sure you communicate them to your team. You should send an announcement that describes what you did, why you did it, how to use any new tools, and how to submit requests for resources or updates. Depending on the extent of the changes, you may need to host meetings or training events.
3. Identify KPIs
Like every business initiative, you should set strategic goals and look at key performance indicators (KPIs) to measure the success of your knowledge management efforts.
For example, one of your goals for knowledge management may be to improve the efficiency of your customer support team. A KPI you might use to determine whether you're meeting that objective is ticket deflection. If your self-service options are working, customers should be getting the information they need early on, which means there should be fewer tickets. You may also look at the time to resolution. If employees can readily access the information they're looking for, it should take less time to resolve issues.
Or, perhaps your goal is to improve knowledge sharing during the onboarding process. To measure that, you might rely on survey results from new team members at various stages of onboarding. You may also monitor the time to resolution for new support agents versus more senior agents. Your system should be giving new agents the information and know-how needed so they can get up to speed quickly.
See how other companies implement knowledge management
Don't waste time reinventing the wheel. Instead, learn from other businesses that have been where you are now.
If you're ready to take the next step, check out our favorite examples of knowledge management.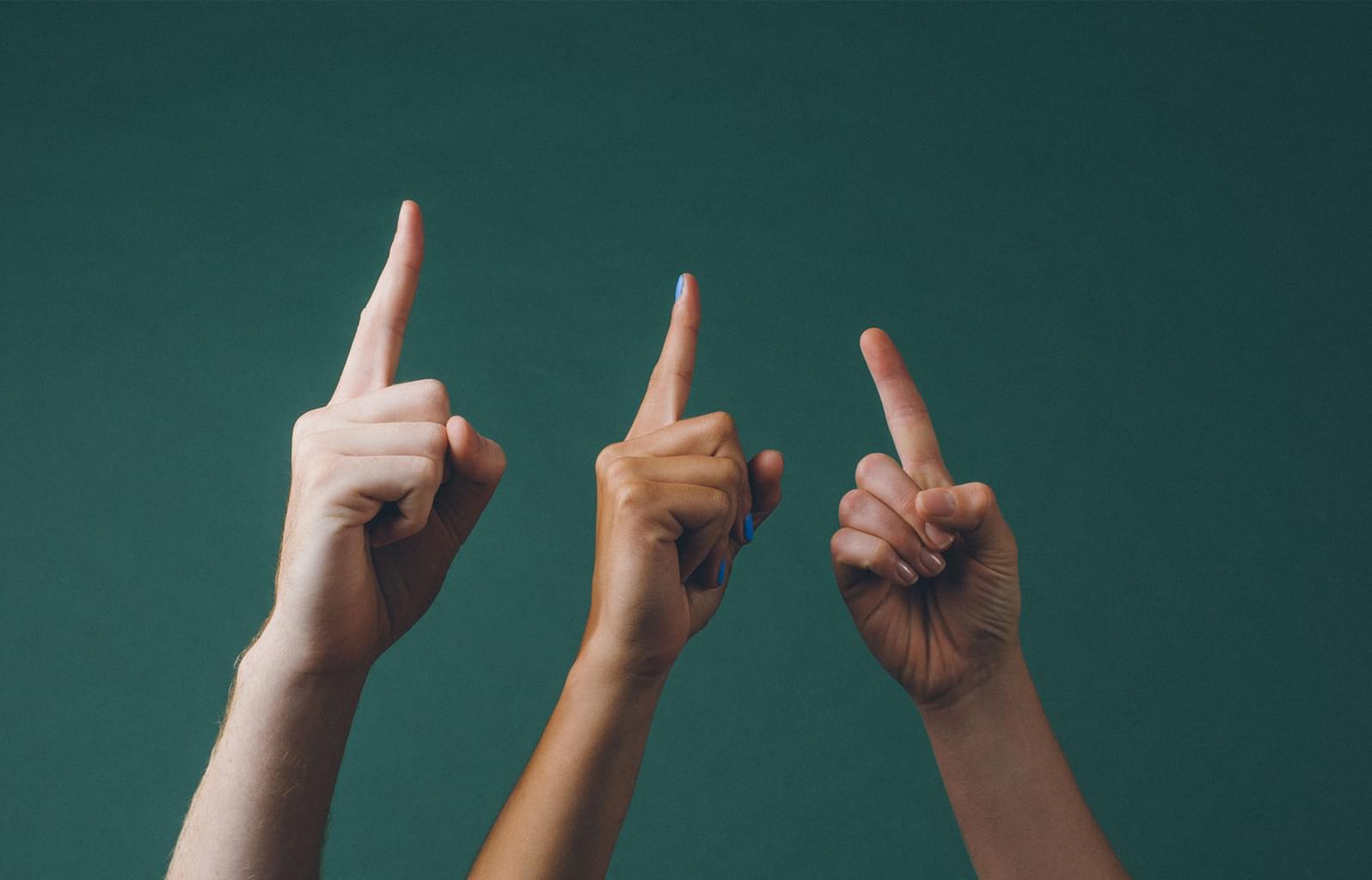 CCW special report: knowledge management