Ask your customers for 0-10 scores on each ticket.
Instead of asking requesters to rate each ticket with a question where the options are limited to 'good' or 'bad', the Survey app allows you to ask your requester to rate agent performance with a 0-10 rating instead. You're also able to ask the requester a second NPS® question where they can rate your organization from 0-10.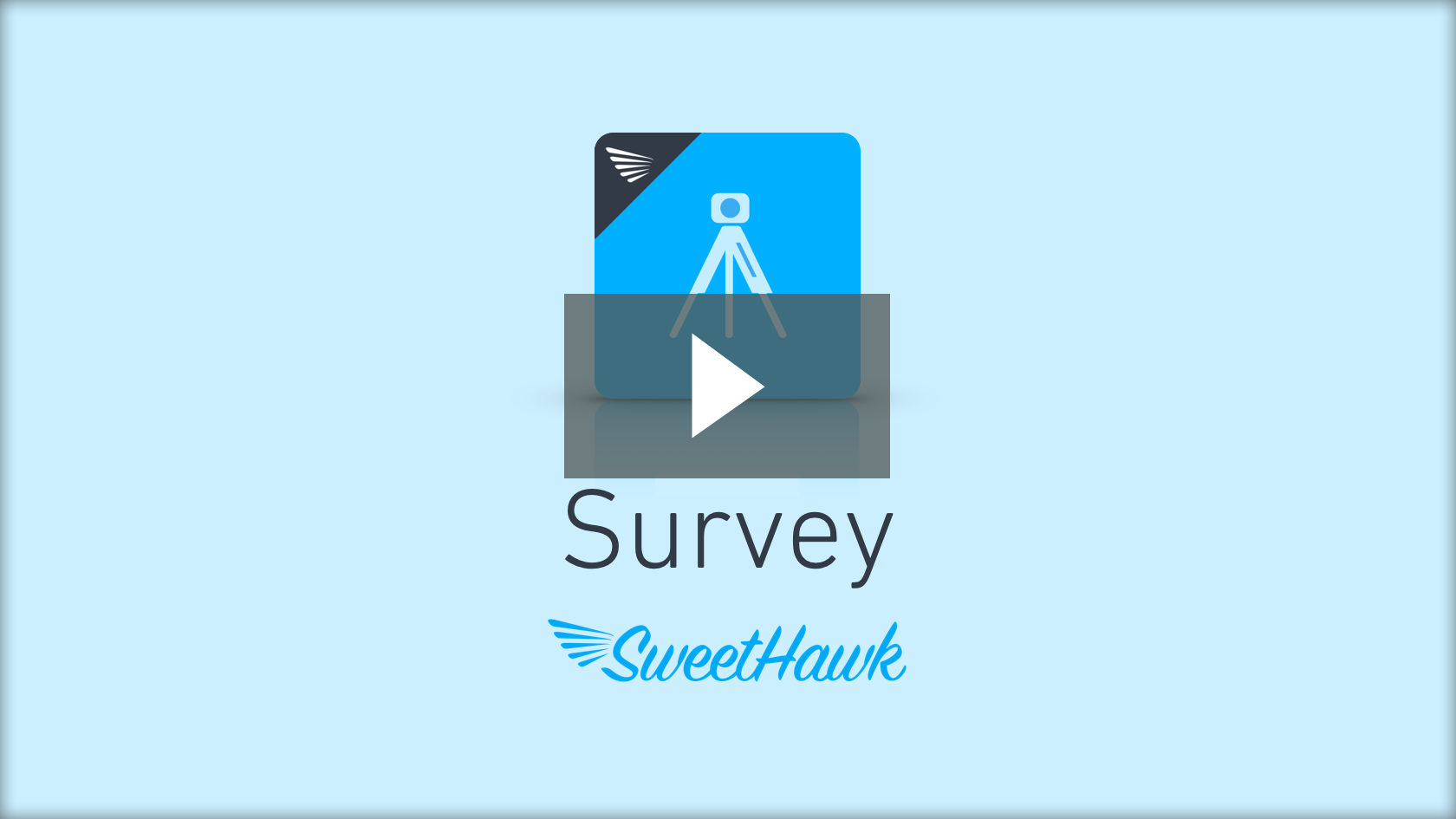 "Understanding both the service level provided and being able to ask an NPS question at the same time has been invaluable for us!"
— Shaun Wilton, Group Manager Customer Service at Carsales

"This app is fantastic! It has empowered us with NPS reporting that we needed for delivering a better customer experience."
— Judd Manley-Breen, General Manager Operations & IT at Star21
The 0-10 responses allow you to gather data about how your support team and organization are doing in a much higher fidelity than the native CSAT surveys.
Surveys can be branded with your logo, colour and domain mapping.
Answering an example survey: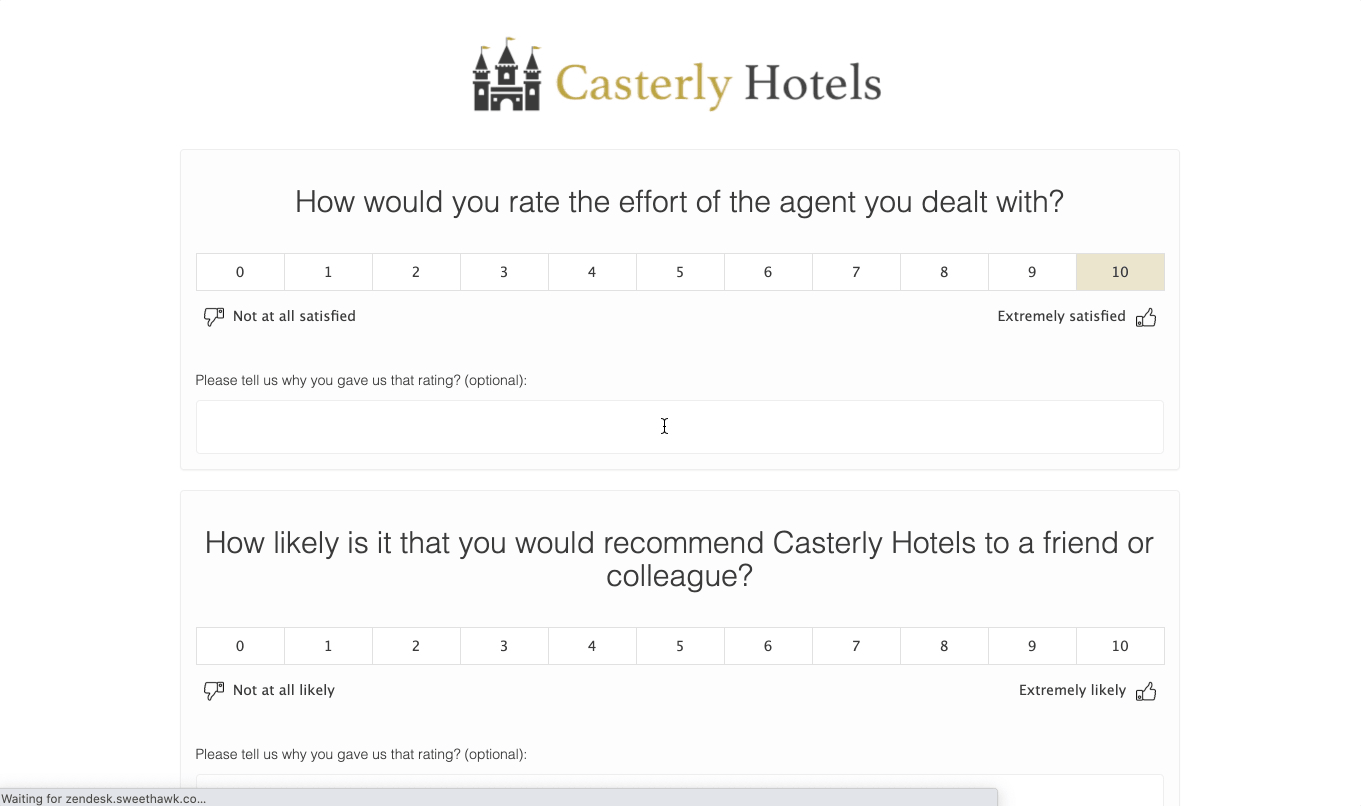 Once a survey has been responded to, from an agents perspective in Zendesk, they'll be able to see the results on the right of the ticket.
One option within the app is to convert the 0-10 response of the first question into a satisfaction score. This means that if you have existing CSAT reports setup, you'll be able to continue using them, in addition to the new data recorded by the app.
What an agent sees on a ticket after a survey is responded to: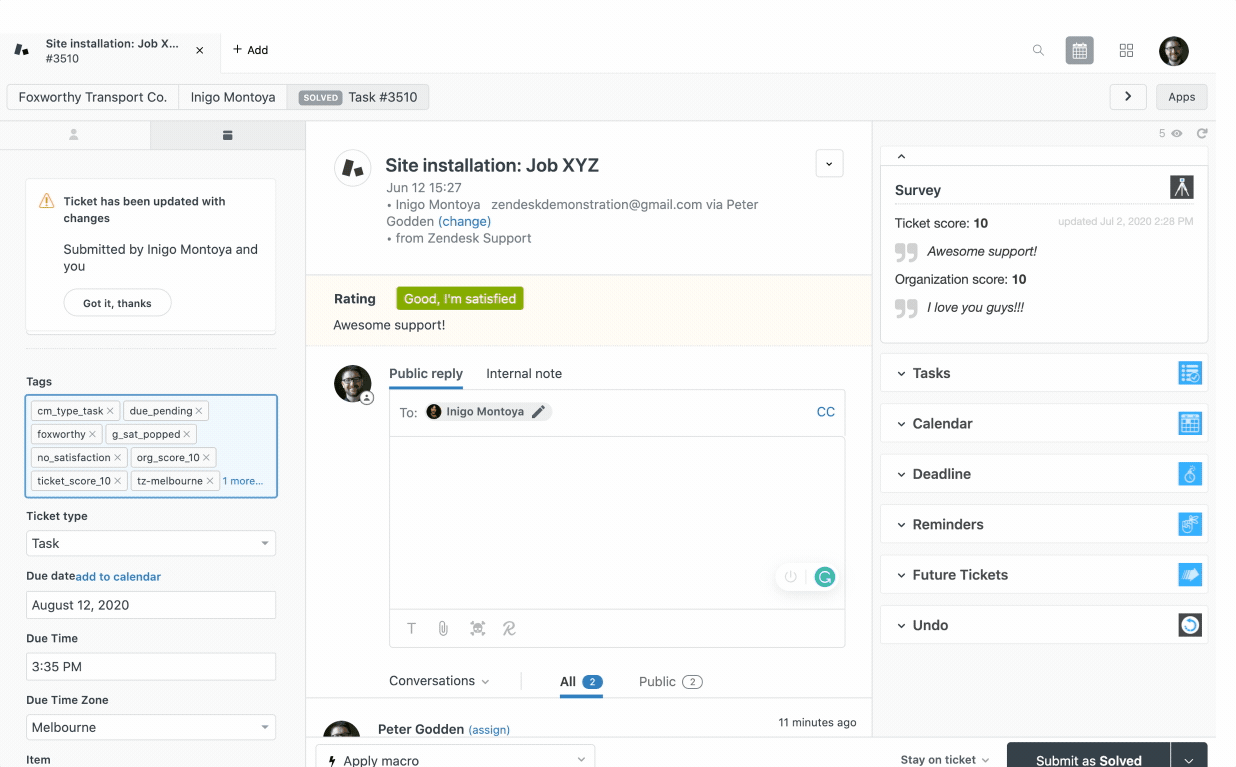 At the point a survey is responded, a tag corresponding the scores given will be added to the ticket. This allows you to build workflows using Zendesk triggers in order to escalate tickets with bad scores or highlight the ones with great scores.
Data recorded by the survey app is easily digestible with drillable in-app reports and an ability to view a full history of responses.
A sample of in-app reports: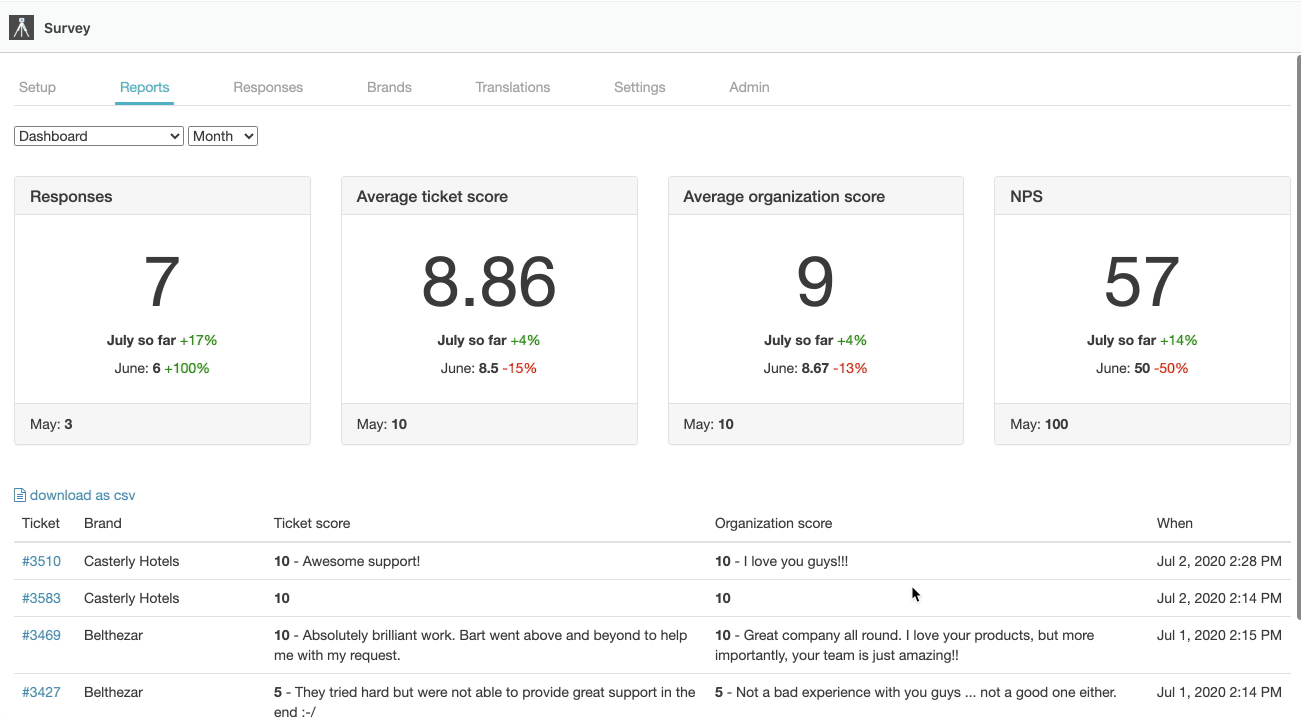 Features
More granular satisfaction data without compromising the response rate.
Ask an optional *NPS® question on the landing page.
View reports and drill down into the response detail and go directly to the ticket.
Data recorded on the ticket allows you to build additional reports in Zendesk Explore.
Access settings allow you to control who has access to reports.
View and download all survey responses in a CSV file.
Easy to set up, just replace the survey placeholder in your trigger or automation.
Customize the landing pages for each of your brands.
Translate or customize the wording of the survey landing page in any language.
Ticket tagging based on scores allows custom workflows to be built in Zendesk.
The survey app does not store personally identifiable data of your customers.
*Net Promoter® and NPS® are registered trademarks of Satmetrix Systems, Inc., Bain & Company and Fred Reichheld.

About SweetHawk
SweetHawk has been building apps for Zendesk since 2015. Their first app, Calendar, was installed by dozens of businesses within weeks of release which inspired them to create more apps like Tasks, Reminders and Notify, creating a Super Suite of apps all complimenting each other to address larger use cases such as ITSM change management, project management and HR process automation. Today, well over 100,000 agents use SweetHawk apps for Zendesk every day.