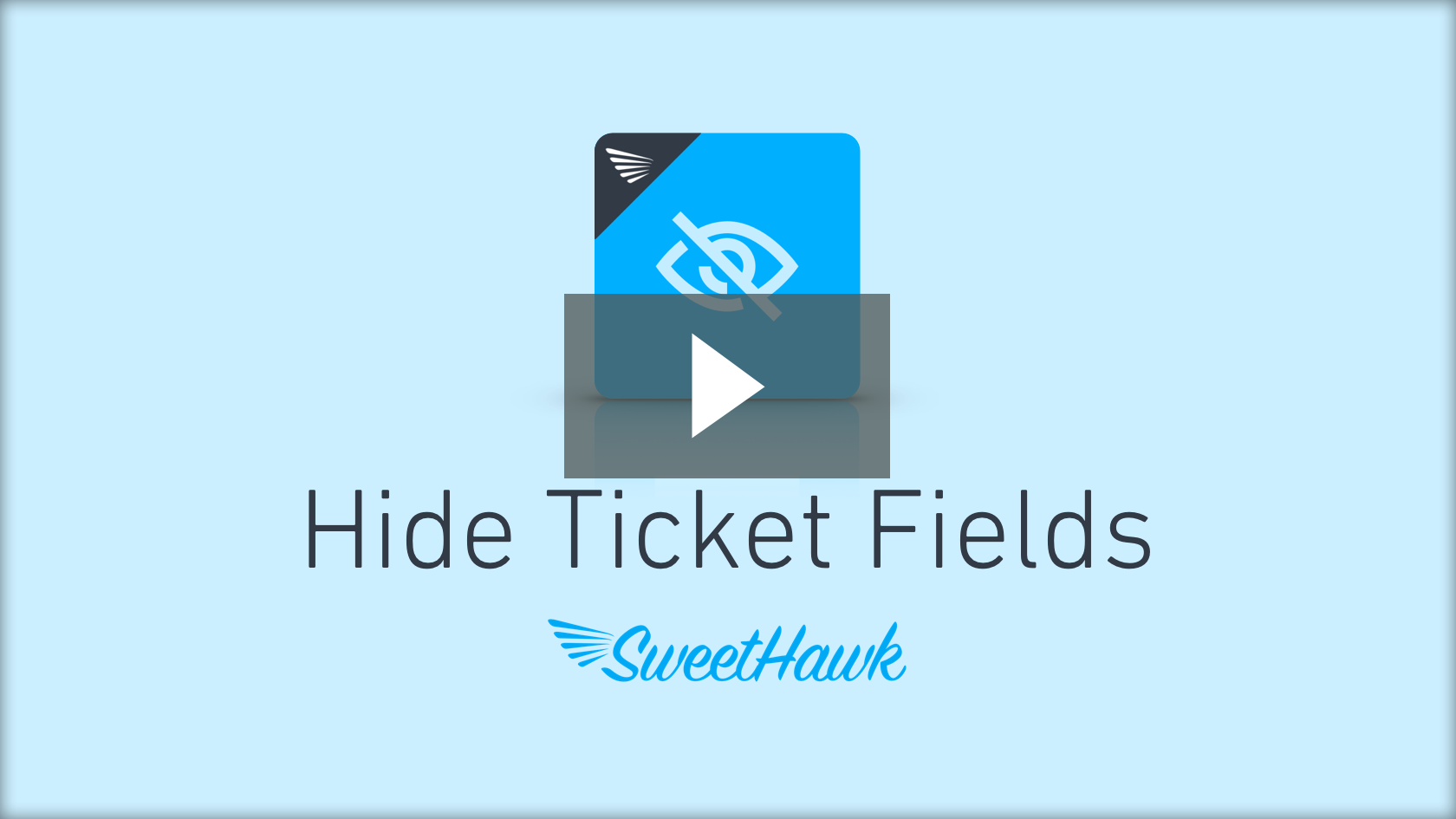 This simple and straight forward app hides selected ticket fields in the agent interface.
Need more?
Should you have the need for more advanced and granular control and need to hide fields based on the role(s) or group the agent is a member of and/or based on the value of another ticket field, you may wish to try out Field Conditions (free trial).
About SweetHawk
SweetHawk has been building apps for Zendesk since 2015. Their first app, Calendar, was installed by dozens of businesses within weeks of release which inspired them to create more apps like Tasks, Reminders and Notify, creating a Super Suite of apps all complimenting each other to address larger use cases such as ITSM change management, project management and HR process automation. Today, well over 100,000 agents use SweetHawk apps for Zendesk every day.