Proactive Campaigns for Zendesk

Send mass outbound emails directly from Zendesk;
Streamline the way you send follow-ups;
Manage NPS and CSAT surveys;
Deliver better customer service by reaching out to customers at right times.
Proactive Campaigns is an add-on for proactive messaging in Zendesk Support that enables you to quickly and easily send out bulk emails to targeted lists of users. Reach out to your customers in a few clicks.
Looking for a Zendesk Connect alternative? As you know, it was closed on October 31st, 2021, so we suggest using Proactive Campaigns for sending mass emails.
Now, let's see what else is possible with Proactive Campaigns:
Customer lists
Choose one or multiple criteria to filter the customer database and create your target list. You can use tags, custom, and standard fields to filter the right users and group them together accurately. Also, we add new criterias from time to time.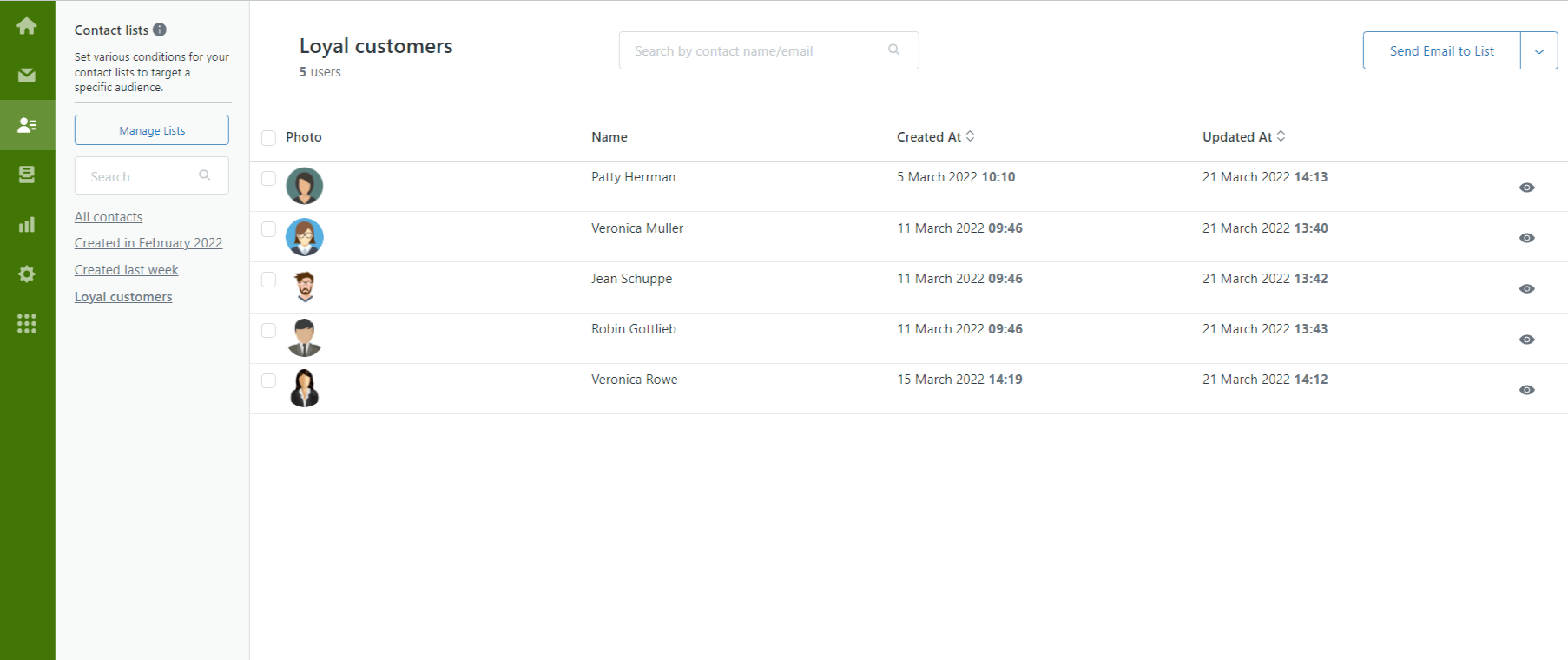 Ticket lists
In the same way, segment youe audiences by tickets and send out personalized email campaigns to customers in chosen tickets.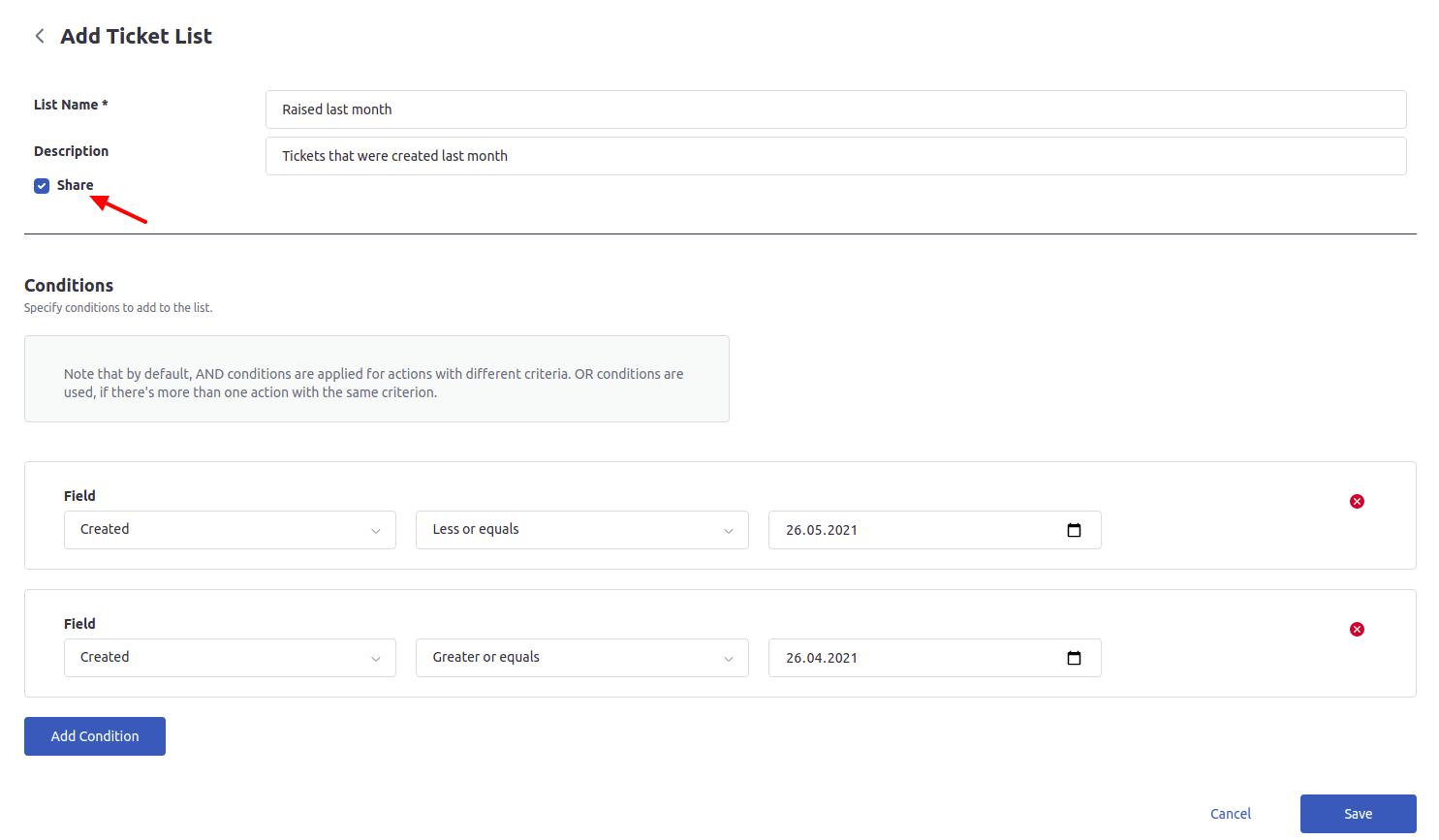 Bulk ticket creation
Once you've built and launched the campaign, Proactive Campaigns will automatically start raising tickets on customers' behalf and deliver them as emails.
Besides, you can update existing tickets instead of creating new ones or delete all tickets in bulk via the app after emails are sent. That will help to avoid ticket overflow.
Automatic response tracking
Replies from your customers will be automatically picked up by Zendesk. All information is kept in one place and you can find it by automatically created tags.
Contact list sharing
Make your lists public to share them with other agents across the subdomain. No need to create a list with the same criteria to send a different message.
Running campaigns in the background
Run a few campaigns even with closed tabs. Go about your day while Proactive Campaigns is sending emails.
Scheduling
Set a specific time and date for your campaigns.
Add CCs
Send email copy to someone apart from the recipient.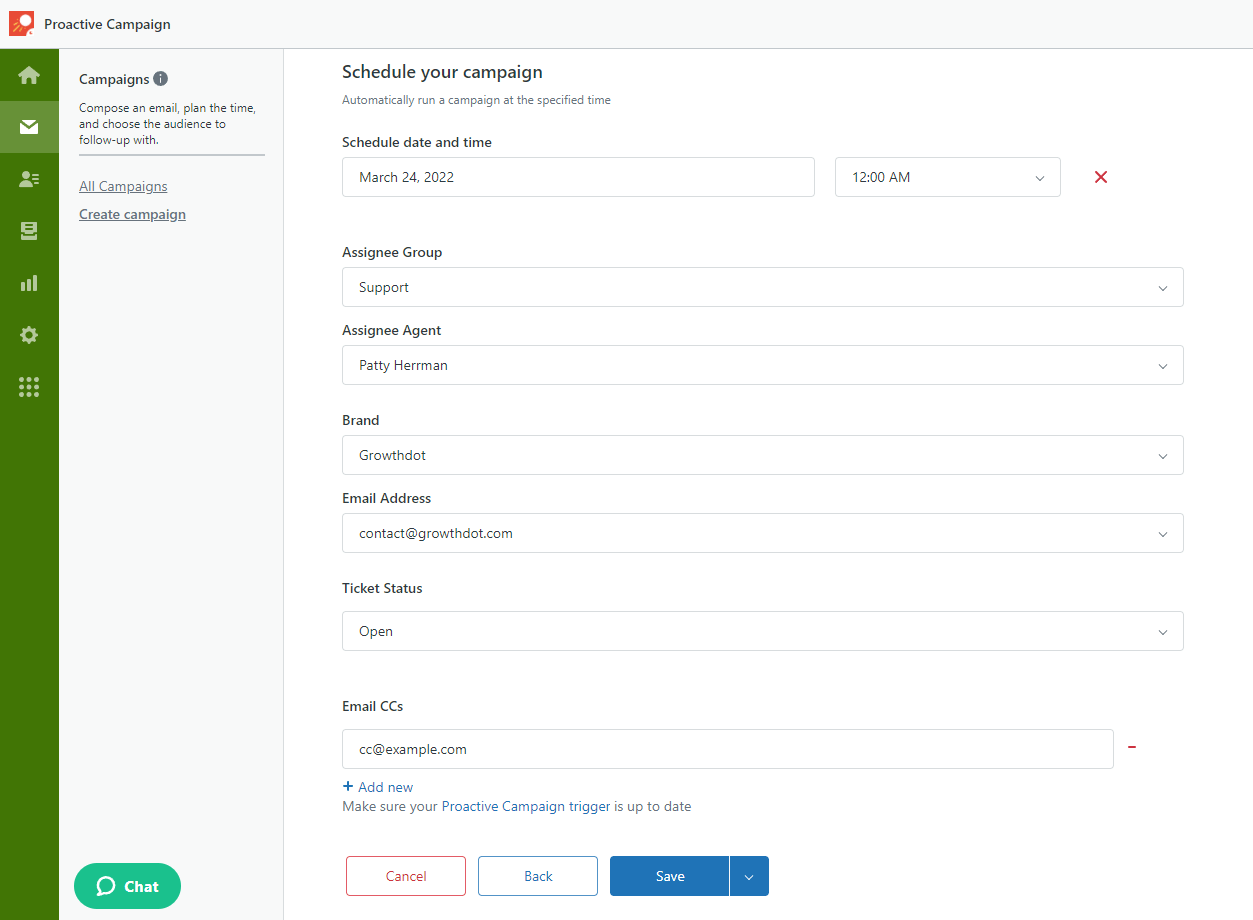 Custom ticket assignment
Easily select who needs to be put in charge of all the tickets created during the campaign. You may assign tickets to another agent, group, or pick one of your brands to be in charge of the whole campaign tickets.
CSV user import
Want to save even more time? Import a specific list of contacts into the plugin right when you are creating a campaign. And to make sure the relations between your contacts' info are preserved, there is a field mapping feature during the process of user import.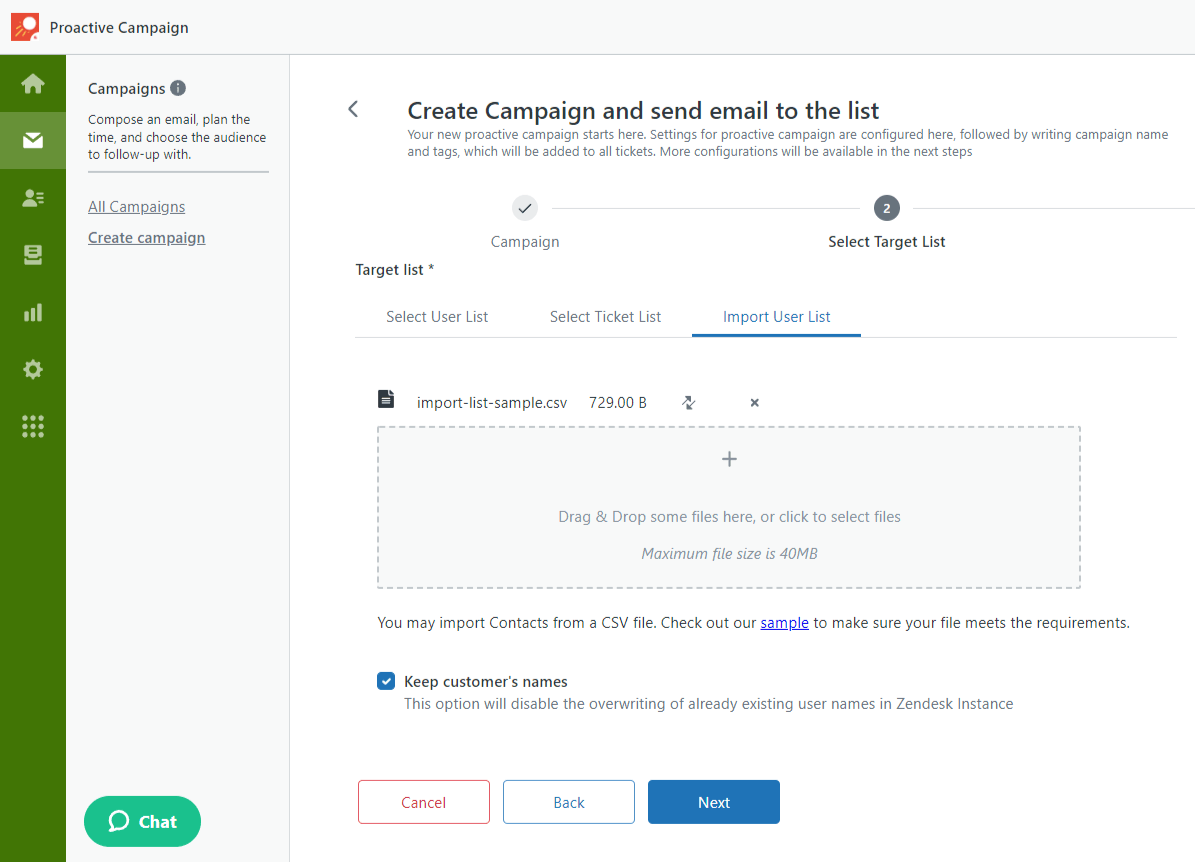 Email formatting
Add virtually any formatting to your email body with the WYSIWYG Editor. Moreover, you can upload attachments up to 40 MB in size to any of your emails and add default or custom email templates. Also add the ability to leave a review inside the email.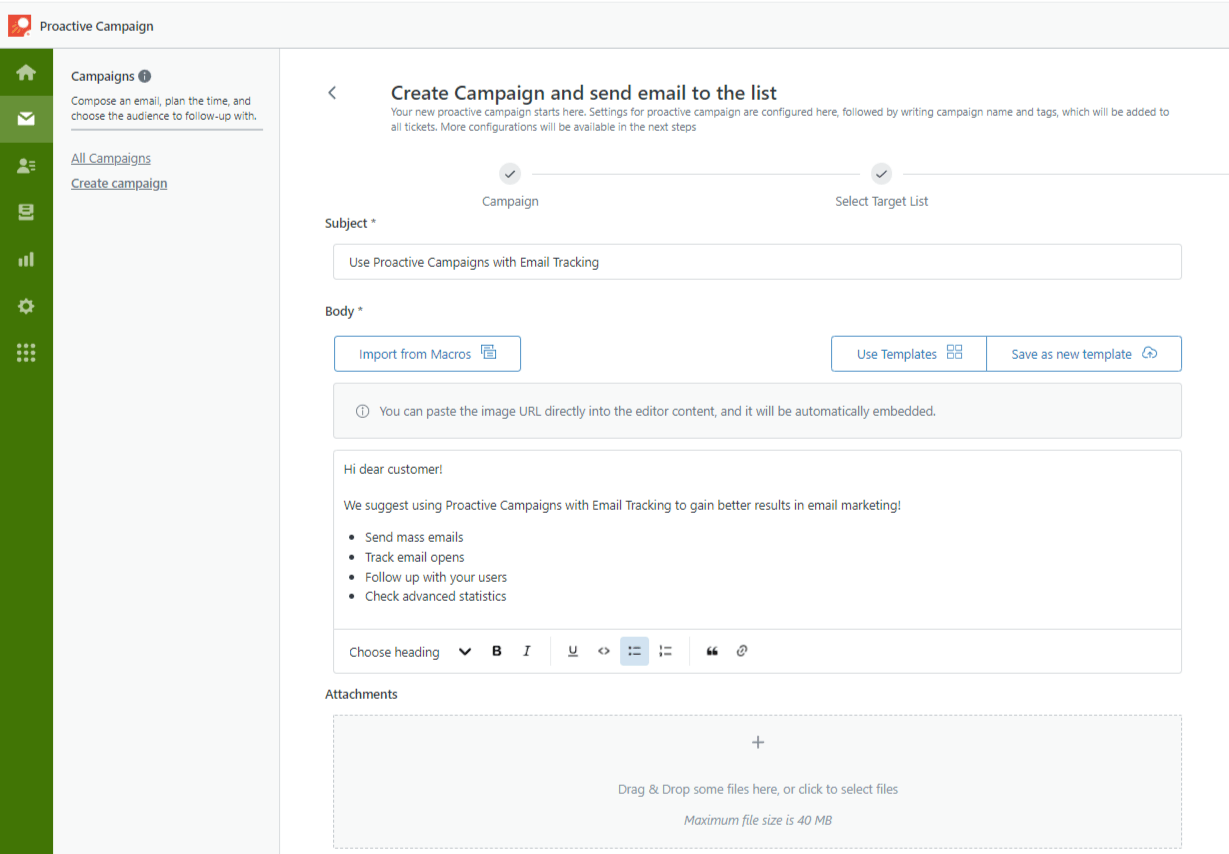 Try the app without no doubts! And if you have any questions about Proactive Campaigns, we'd be happy to answer them.