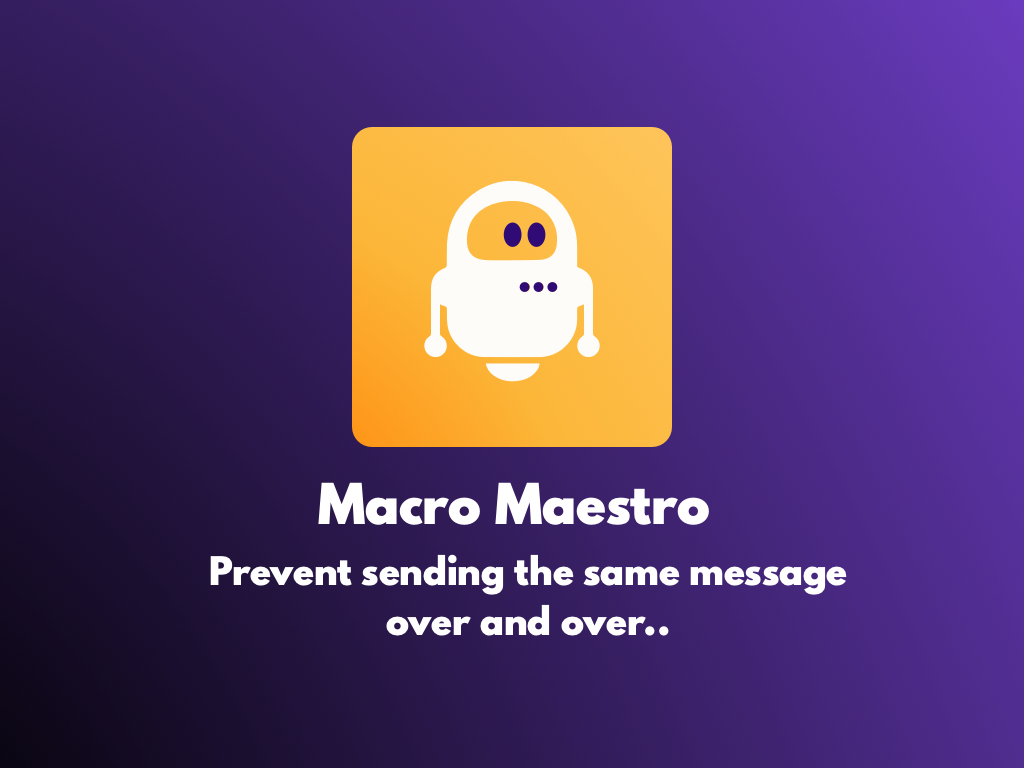 Never send a duplicate response to a customer
Macro Maestro helps you send better personalised replies to your customers. It's like your customers never should get a default reply, and you could focus on efficiency. Works across multiple tickets from a single requester.
Easy to use
Set relative date (how long before we may send the same macro again) Set your own custom prefix (so you can still use tags for all other stuff).
Important
Be advised: you need to add the tags to the macro's manually.
Ideal for organizations who use Macro's a lot
Ideal for organizations who use macro's and want to prevent sending the same reply to a customer.
Built by Sparkly. 7 day free trial included. Free for sandbox accounts. Sparkly, Amsterdam, the Netherlands.