Take control of routine tasks!
Zendesk tickets are perfect for recurring tasks that require workflow and auditability and Recurring Tickets helps customers collectively manage thousands of schedules such as regular customer check-ins, contract renewals, security or safety audits, remembering to back up files, resetting passwords or doing the monthly payroll.

"Our previous method of managing recurring tickets using a custom integration with calendar events was limiting and error prone. We now manage our proactive services reliably with Recurring Tickets." — Melanie Hobman, Service Delivery Manager at Star21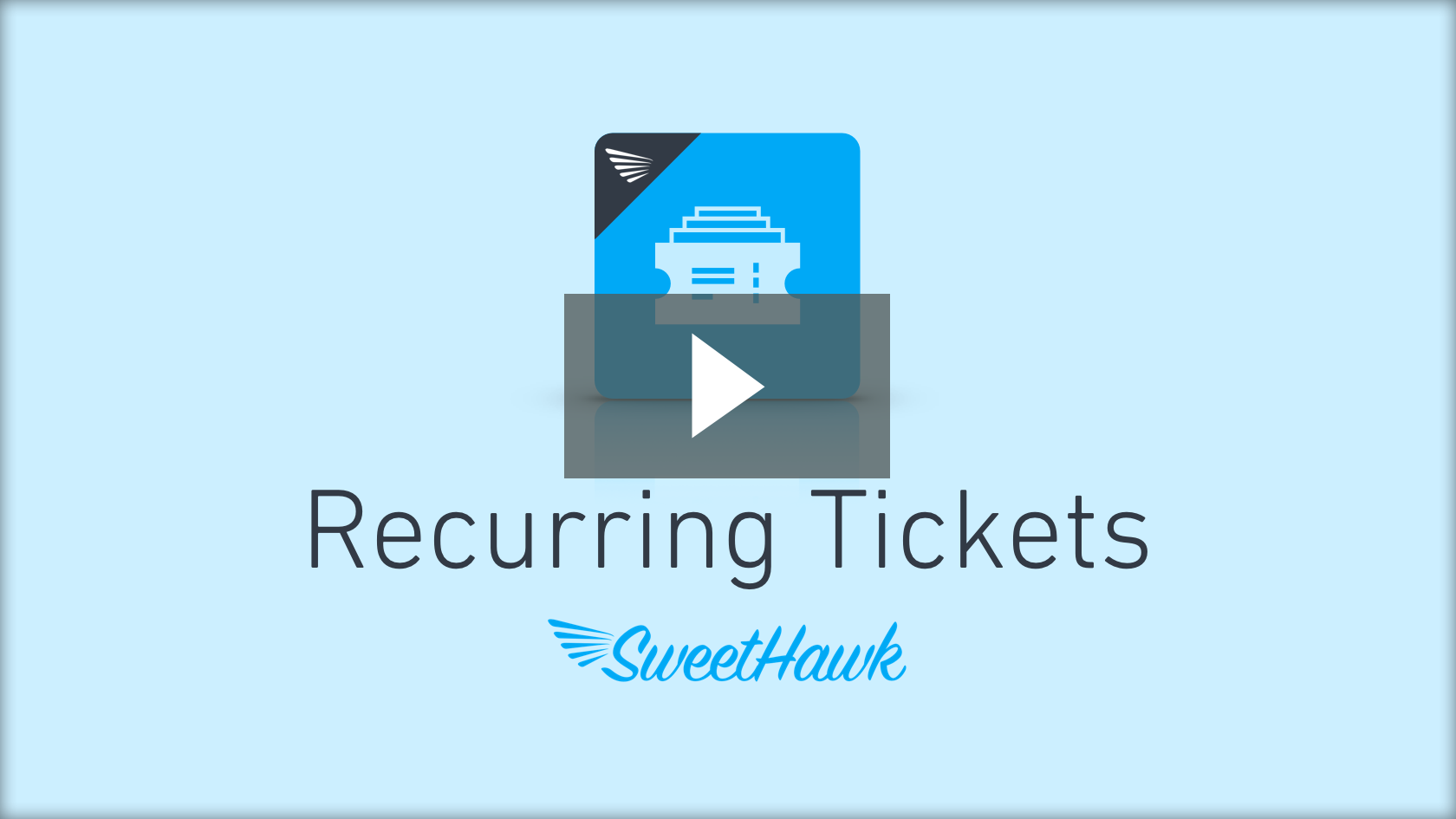 Features
Specify tickets to be created at any interval at an exact time.
Choose intervals from hourly to every few decades and everything in between.
Define the exact values of any field on the tickets to be created.
Invoiced billing is available and SweetHawk apps are always free on Sandbox accounts.
Read more about Recurring Tickets or start your free trial today!

About SweetHawk
SweetHawk has been building apps for Zendesk since 2015. Their first app, Calendar, was installed by dozens of businesses within weeks of release which inspired them to create more apps like Tasks, Reminders and Approvals, creating a Super Suite of apps all complimenting each other to address larger use cases such as ITSM change management, project management and HR process automation. Today, well over 100,000 agents use SweetHawk apps for Zendesk every day.