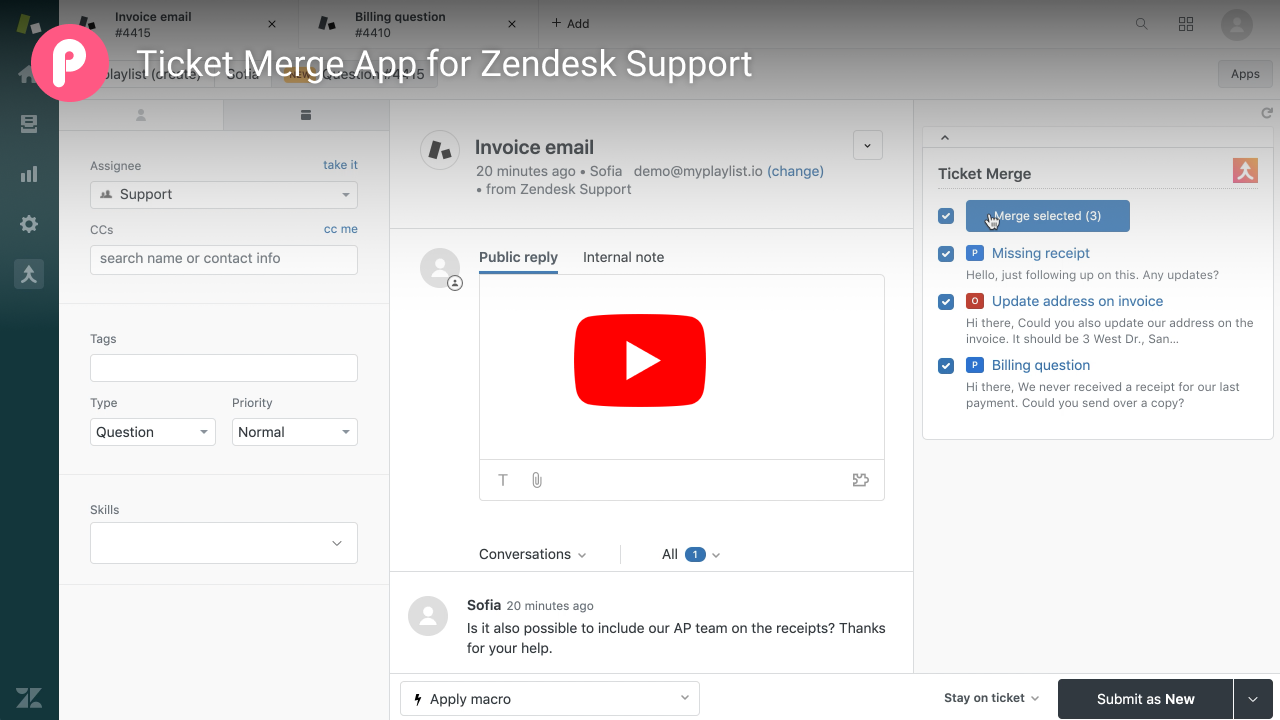 Merge tickets efficiently with a streamlined merging experience in Zendesk. Select tickets from the sidebar and click on "Merge". That's it!
Features
Automatically flag potential duplicates from the same requester
Quickly merge tickets without having to switch screens
Restrict to tickets within the agent's groups
Show only tickets with a matching brand
Enforce required fields for merging
Carry over comments along with their timestamps
Customize merge comments
Roll up tags and priority
Auto Merging
See Auto Merge if you need to automatically merge tickets.
Try it for free
Sign up today for a 14-day free trial. Apply coupon code TRIALWOCC to try without a credit card. Cancel anytime by simply uninstalling the app.
---
Built by Playlist. Always free for sandbox accounts.
Last updated on July 6, 2022.