Tired of spending hours and hours identifying & merging duplicate tickets? Now you can see all open tickets from the same user in the sidebar - and merge duplicates with 1 click!
How It Works
Using Merge Tickets in Zendesk is easy - here's how it works:
+ If a customer writes multiple tickets in a short period of time, you will get notified in the sidebar.
+ By clicking "Merge", you will be able to automatically merge the duplicates.
+ All tickets are merged into 1 ticket & you can reply to all emails.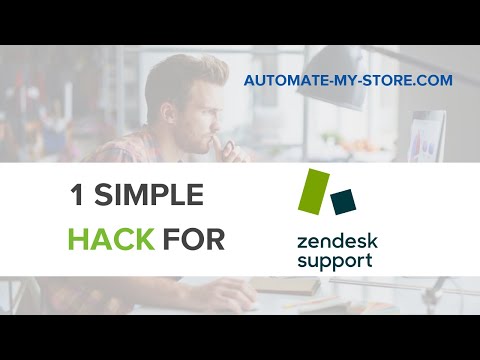 Features
Manual searching & merging takes roughly 3 minutes. Automatic merging takes 2 seconds.
Therefore, this app saves at least 4-5 hours per agent per month on average

Get a Duplicate Notification when a customer has multiple open tickets

Merge tickets with 1 click

See & reply to all emails in 1 ticket

Full automatization of the native & manual Zendesk merging capability

Simply click Install (on the top right of the Zendesk app store page of this app)

We developed this app since we experienced the issues of customers sending in multiple tickets ourselves. We use this app ourselves & have tested it with 10 000s of tickets.
We hope this app can help you improve your workflow as well! If you need a new feature or an adjustment, just shoot us an email at support@automate-my-store.com so we can discuss implementation.