"Zendesk Support looks great and operates with ease. It allows us to work smarter and stay focused. My agents are happy."
- Sharon Steptoe-Smith
IT Administrative Coordinator at The Wharton School
Sharon Steptoe-Smith is at home when a request for a virtual machine pops up on her iPad. One of her IT colleagues urgently needs one set up.
Using the Zendesk Support mobile app, she assigns the ticket to one of her agents and sends a quick response to confirm that it will be taken care of first thing in the morning.
Steptoe-Smith is the IT Administrative Coordinator for Wharton Computing's Core Services at the University of Pennsylvania. Her department was using a traditional help desk system when she signed up for a free trial of Support. Their help desk was fine as far as their end users were concerned—it worked—but it was inefficient for agents. It didn't connect to their other systems, so it was a hassle to manage. She wanted something more flexible, that was easy to use and access, and that she could get up and running with minimal time and effort.
"When we switched to Zendesk Support, it was easy to see and feel how flexible it was. Email to ticket conversion is immediate and the workflow setup is fast and efficient," she said. "We can update tickets from Outlook, or from the Zendesk Support app on our iPads and smartphones, when we don't need to access the full Zendesk Support. It's tremendous. We've learned how to make Support our own here."
Her department provides a set of 25 core services including assignment of IP addresses, software troubleshooting, provisioning for accounts or groups, infrastructure requests, outages, and all requests for labs and public spaces for The Wharton School. With an annual influx of technology-savvy students, they've got to be nimble and on the cutting edge.
At the same time, part of what works at venerable institutions like The Wharton School are well-established communication channels. "One thing we were trying to avoid was making people change the way they do business with us," said Joe Cruz, Senior IT Director for Wharton Computing. To avoid having to train staff and students to log in to a new website, they use the email forwarding feature in Support.
End users send support requests to email aliases, which create tickets and user records in Support. Although the entire exchange appears to happen via email, Steptoe-Smith's clients noticed a marked improvement in service after they implemented Support. "Once people started seeing the replies from Zendesk Support, they were very interested in the new look, and happy with our speedy responses," she said. In fact, Core Services' success with the software has led seven additional departments to adopt Support.
In Steptoe-Smith's case, her colleagues also happen to be her clients. Her team functions as Tier 3 support to a distributed team of IT personnel, who work with different departments and programs throughout The Wharton School.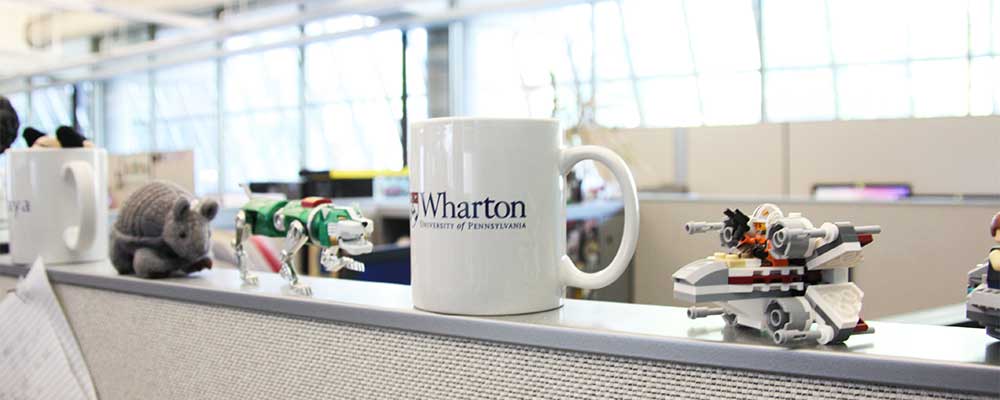 "We rely on automations and triggers to zip requests over to the right place," Steptoe-Smith said. "Nothing lies around." To manage requests, Steptoe-Smith set up triggers to route tickets to the relevant Core Services subgroup, so that the team responsible for maintenance and performance of the student labs only receive lab-related requests, or so that the group handling SQL always see their tickets at the top of the queue.
Another aspect of Steptoe-Smith's job is to identify problems that should be passed to JIRA and worked on as projects. "We use JIRA to track incidents that turn out to be problems, or additional goals, and 'JIRA-fy' them," Steptoe-Smith said. "We were already using JIRA so it was great that we could continue to use the product. We really like the integration."
Since implementing Zendesk Support, Wharton Computing has been able to adopt a more transparent mindset. Now, anyone can see every ticket, and Core Services meets weekly to perform incident management reviews on all tickets submitted over the past 7 days. From there, they can decide where they need additional information, which incidents are actually problems, and which requests they can mark as resolved. In a way, Support lends a sense of stability to an organization entrenched in the always forward-looking pace of the academic year.