Zendesk + Unity
Creating great experiences for your gamers means offering support at every level. The Zendesk software development kit is the first native support SDK for Unity — the world's leading 3D platform for mobile games and virtual reality.
Provide seamless in-game support
With the Zendesk SDK for Unity, your players can seamlessly receive support without leaving your mobile game. Gamers can create tickets and converse with agents while staying immersed in your app.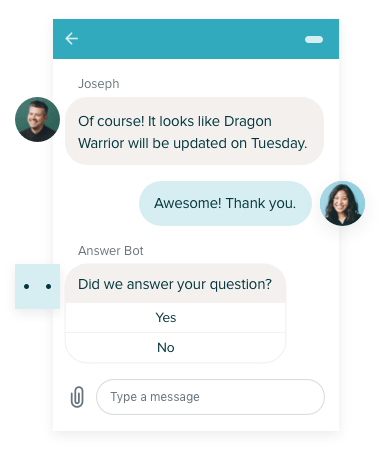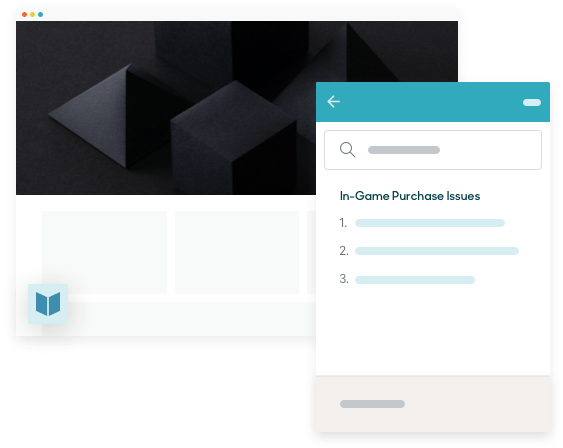 Simplify your self-service
Allow your players to self-serve from within your games using help centre articles. They're fully accessible from within your app, solving issues without interrupting game flow.
Assist customers right away
A native SDK means your developers can integrate Zendesk in minutes via a drag and drop interface. Create branded experiences that match the look and feel of your game without worrying about underlying dependencies.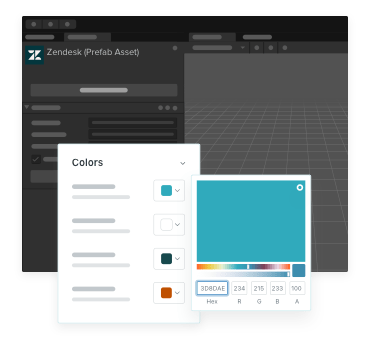 A reliable trusted partner
Zendesk is here to support you
Zendesk is a Unity Verified Solutions Partner, which means you can trust that our solution has been tested and verified as a best-in-class third-party product that complies with Unity's high technical standards.