Chatbot
A complete guide to the best AI chatbots
Chatbots provide a helping hand for agents and 24/7 support for customers. Deliver better customer service with a bot.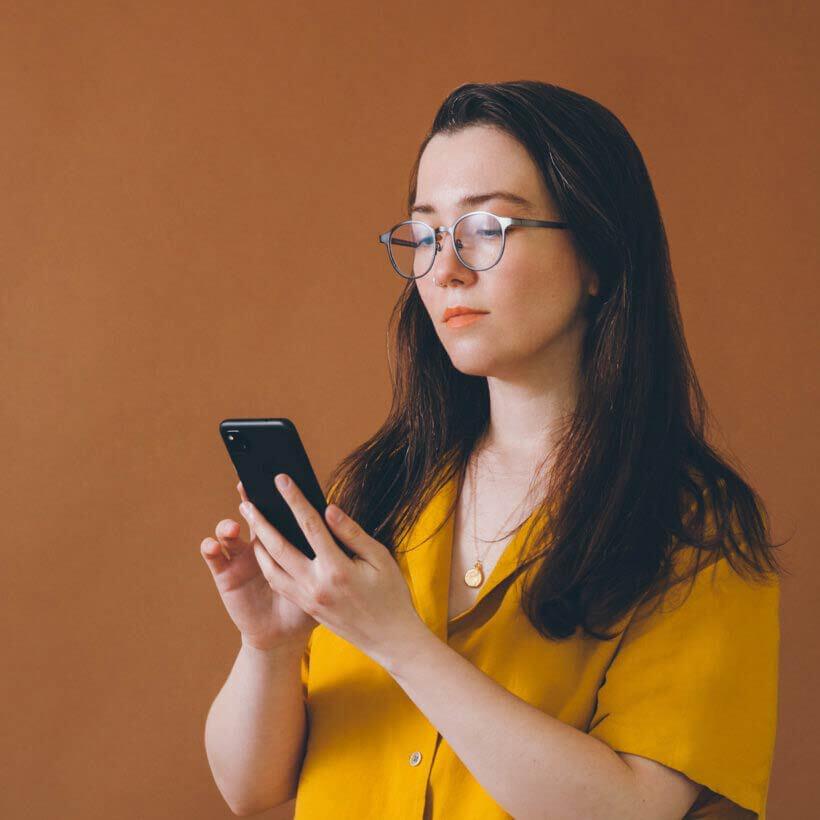 A guide to AI chatbots
Chatbots have become a key component of any support strategy. They enable teams to scale their efforts and provide support around the clock while freeing agents to focus on conversations that truly need a human touch. We've learned that customers trust bots for simple interactions but want the ability to speak to a human agent to resolve sensitive or complex issues. Businesses need to understand how to leverage and combine the strengths of both bots and humans. With Zendesk, you can design chatbot conversations across your customers' favorite channels with absolutely no coding skills and ensure seamless bot-human handoffs.
Why add a chatbot to your website?
When businesses add a chatbot to their support offerings, they're able to serve more customers, improve first response time, and increase agent efficiency. Chatbots help mitigate the high volume of rote questions that come through via email, messaging, and other channels by empowering customers to find answers on their own and guiding them to quick solutions.
When chatbots take simple, repetitive questions off a support team's plate, they give agents time back to provide more meaningful support—nothing kills team productivity like forcing employees to do work that could be automated. Bots can also integrate into global support efforts and ease the need for international hiring and training. They're a cost-effective way to deliver instant support that never sleeps—over the weekends, on holidays, and in every time zone.
Want to improve your support experience with a chatbot? Here's what you need to know to get started.
What are chatbots?
A chatbot is a first-response tool that greets, engages, and serves customers in a friendly and familiar way. This technology can be customized with immediate responses and help center article suggestions as well as collect customer information with in-chat forms. Chatbots like Zendesk's Answer Bot are also able to escalate conversations to a live agent and route tickets to the right support representative for the task with all the context they need to jump in and troubleshoot. AI bots can be deployed over various messaging apps or channels to ensure customers get instant responses 24/7.
How does a chatbot work?
Bots use predefined conversation flows or artificial intelligence (AI) to answer questions and guide customers through different scenarios, such as login issues, payment problems, or booking instructions--to name a few. AI bots can also learn from each interaction and adjust their actions to provide better support.
Chatbots work best with straightforward, frequently-asked questions. Unless their underlying technology is especially sophisticated, bots typically can't handle difficult, multi-part questions like a support agent can.
How do chatbots use AI?
Chatbots use two main types of AI: natural language processing and machine learning. Natural language processing enables bots to interpret customer requests, including slang, typos, and abbreviations, and machine learning allows them to improve over time. A great example is our own Answer Bot, which incorporates a deep learning model to understand the context of a support ticket, associate questions with answers, and learn which help center articles it should suggest to a customer. It's also learning from each customer interaction and training itself to deliver more relevant and customized content with each solved ticket. AI chatbots are most successful when they can learn from thousands of service interactions, like those already saved in enterprise CRMs.
What are the different types of chatbots?
Chatbots can vary by what use case they're intended to automate. Here are the four main types of bots.
Chatbots that recommend knowledge base articles

Service has moved from calling at the first sign of trouble to adopting a "Google it" mantra. Research tells us that customers want to resolve as many issues as possible with a company's online resources and prefer to resolve issues independently via self-service.

Chatbots can learn based on content in your knowledge base and recommend the right help articles to answer FAQs on any page of your website, inside your mobile app, over email, or via messaging channels. Since bots provide one-to-one support, they make the effort of searching for answers easier and more personalized than using a generic search engine. The business benefit of a bot that works alongside your knowledge base is that it uses your existing resources to deflect questions you already have answers to for the fastest time to value, which makes it easy to get started.

Decision tree chatbots

Decision tree bots enable you to design customized conversation flows that direct customers to quick answers, suggest knowledge base articles, and include points for handoffs to a live agent. Companies that are just getting started with a decision tree bot should look for a builder tool, like Zendesk's own, that doesn't require coding and provides a visual interface to help them create decision trees.

Task-specific bots

These chatbots are designed to help customers with a specific task and are typically highly specialized. They require more resources and a bigger budget because they need more comprehensive training and deeper natural language processing. Task-specific bots understand many different types of questions, and with access to the right customer data, can deliver personalized responses. For instance, a recruiting company might use this kind of bot for automating the first step of the recruiting process and helping potential employees submit their applications. While Zendesk does not build task-specific bots, we make it easy to integrate third-party chatbots into your support system for seamless bot-human handoffs and more personalized conversations.

Generic chatbots, like Siri and Alexa

These types of AI bots answer any question—no matter how open-ended or random. Businesses don't typically use them for customer support, at least for now, because they're too general and aren't designed to solve any specific problem or perform any specific task.
Which chatbot software is right for you?
The right chatbot software for your business depends on your current support needs and available resources.
If you have a knowledge base, a great place to start is with a bot that suggests articles from your existing help center content and captures basic customer context for the fastest time to value. If you want a little more control, look for a bot builder with a visual interface. This enables you to design customized bot conversations without having to write any code.
If you need a bot that's more specialized to your business niche, make sure your customer service solution can seamlessly incorporate outside bots, whether you build it yourself or buy it from a third-party, for seamless bot-to-human handoffs.
What are the core functionalities of a chatbot platform?
There are four core functionalities to look for in a chatbot platform. Here are some questions to guide the way.
Is it applicable to multiple channels?

Savvy businesses have known for years that customers want a choice of channels. It's important for your chatbot to work across all the channels your team depends on, whether that's messaging, email, or a specific page on your website. With a flexible chatbot platform, you can connect your bot to any channel without heavy lifting. Zendesk lets a business build once and deploy anywhere. In other words, you can use the best version of a rich bot experience across all your channels, even those with no native bot support.

Does it capture information?

More context leads to better chatbots and more personalized conversational experiences. Look for a bot that can collect key customer information, pre-populate it into existing ticket fields, and pass through context and conversation history when an agent is needed. When a bot can capture information from your customers, it helps your agents understand the context of the problem more quickly, and removes the annoyance of customers having to repeat themselves.

Beyond passing on relevant information to agents, be sure your bot can also pass on context to a CRM or other software. This enables things like:

Understanding that Rose has a necklace in her cart and sending a message to a marketing automation tool, so she receives better-targeted email offers
Knowing that IT buyer Bob signed up for a demo, qualifying him as a lead in a sales CRM

Finally, Sunshine Conversations, Zendesk's customisable messaging platform, allows you to connect all your business systems to the conversation, from payment processors to third-party bots and AI.

Does it ensure seamless bot-to-human handoffs?


It's always important to have a way for customers to escalate a conversation to a real person. When a customer has a valid reason to speak to a human agent, but there's no option to do so, it's a frustrating experience that can lead to negative CSAT, or worse, churn.

Sometimes a bot simply can't handle a customer's question, or there is sensitive information that needs to be conveyed through an agent. Triggers, automations, and workflows provide support teams with a way to manage and prioritize incoming tickets that need agent help. This opens up possibilities like identifying VIP customers and routing them to a live salesperson for help—with conversation history.

Does it integrate with your customer service platform?


Bots are only as powerful as the systems backing them up. Be sure to thoroughly consider the customer service software you utilize underneath your chatbot. Remember, chatbots are only one part of your larger customer communication strategy, so your support platform is often even more important to consider before choosing your bot. Understanding who is reaching out and why, as well as how often they need help, along with ensuring their issue gets resolved when a bot can't help them, requires a robust back-end customer support platform.

A chatbot that connects to your support systems means it can pass on information to automate ticket creation and equip agents with conversation history when their expertise is needed. When an agent picks up a complex help request from a bot conversation, they will already be in your support platform, where they can respond to tickets with context at their fingertips. This connected experience also gives you a single view to track how your bot is impacting agent performance and your support metrics.

Zendesk provides agents with a real-time, conversation-focused interface to seamlessly track and manage conversations between agents and bots.
What are the benefits of AI chatbots?
The benefits of AI chatbots go beyond "increasing efficiency" and "cutting costs"—those are table stakes. Bots are at their most powerful when humans can work in tandem with them to solve key business challenges.
What are some use cases for chatbots?
Here are some simple yet effective use cases for chatbots.
Chatbots to answer FAQs

As previously mentioned, one of the most successful use cases for a bot is to automate basic, repetitive questions to give agents' time back for bigger issues and to offer more meaningful support. If a bank sees hundreds of calls about its routing number or an e-commerce company gets bogged down with questions about its return policy, those would be great inquiries to deflect to a bot. That way, agents don't have to waste time responding to the same questions over and over and can focus on more complex tasks.

Chatbots to bolster self-service

We already know that most customers check online resources first if they run into trouble and want to take care of their own problems. Bots can highlight your self-service options by recommending help pages to customers in the chat interface. Rather than finding your FAQ or support pages and then guessing which search queries will bring up the information they need, customers can ask questions that bots will then scan for keywords to lead them to the right page. This convenience means each customer's path to resolution is easier.

Chatbots to help provide global support

Chatbots can provide customers with answers in every time zone and every language. Suppose you're an enterprise company that operates internationally or is considering expanding. Bots can ease the transition to becoming a fully distributed global support team and keep customers across the world happy.

Chatbots to help with ticket spikes and fluctuations

Since chatbots never sleep, they can support your customers when your agents are off the clock—over the weekend, late-night, or on the holidays. And as customers' e-commerce habits fluctuate heavily due to seasonal trends and holidays, chatbots can mitigate the need for companies to constantly turnover seasonal workers to deal with high-volume times.

Consider Spartan Race, an extreme wellness platform that deployed a Zendesk chatbot to help its small team of agents tackle spikes in customer requests during races. Spartan Race has seen a 9.5 percent decrease in chat volume, extending its team's live chat availability by three hours every day.

Chatbots to help with prospecting and lead generation

A bot can welcome website visitors and ask them if they want to get in touch with sales. Prospects can leave their contact information and a note about what they're interested in, and the bot can pass on the details to the right team.

Chabots for internal support

Businesses can use chatbots to serve employees, too. An IT or HR team might use a bot to answer FAQs and help employees find articles from an internal knowledge base over convenient channels such as Slack or email.
Limitations and drawbacks of full chatbot automation
Chatbots weren't built to take over customer support. Rather, they were designed to serve as intermediaries, to keep customer support accessible when agents are off the clock and free them up to handle tricky requests.
Customers say that chatbots are most helpful when they need quick answers outside of business hours. But when more complex issues arise, these automated responses can frustrate them. Bots can help your brand scale 1:1 communication, but agents bring empathy to the table, and efficient handoffs between bots and their human counterparts mean customers don't ever have to repeat themselves.
How to design chatbot conversations without any coding?
Here are some key things to consider when using a visual bot builder tool.
Start with low-touch, high frequency questions

As previously discussed, chatbots work best when they're expected to answer simple, frequently asked questions. When setting up your bot implementation plan, start by compiling your FAQs. Look for common one-touch tickets—the ones resolved with a simple response. These are the known knowns that your business can anticipate and likely already have been written internally by your product or documentation team. They're prime candidates for a bot.

Focus on the customer journey and choose the right channels

When it comes to placing bots on your website, focus on the customer journey. Where do people run into problems or hesitate—on the product pages? At checkout? After they've set up an account? These points of friction are opportunities to offer support.

Beyond your website, you can deploy a bot on any channel with the right chatbot platform. From email to messaging apps, the best channels to launch a chatbot have high ticket volume and high-resolution times.

Customize your bot conversations and include points for bot-to-human handoffs

You'll want to customize your bot conversations to match your customer service team's voice. How should your chatbot greet customers? Can you add different fields, carousels, and quick replies (automated answer options) to make conversations more interactive and engaging? Don't be afraid to give your bot some personality—just because it isn't human doesn't mean it has to sound like, well, a robot.

When building your conversation flows, be sure to include points for a handoff from your bot to your live agents. If customers don't have an easy way to contact a human agent, it can erode your chatbot experience. Include fields to request customer information, so agents can hit the ground running on those tickets.

Integrate with your customer service software and other systems

No matter what type of AI bot you choose, you'll need a chatbot solution that integrates with your customer service software and other relevant systems. Chatbots integrated with your existing support software mean agents get the full picture of a customer's history when conversations get transferred. Zendesk's bot solutions seamlessly fit into the rest of our customer support systems. If agents need to pick up a complex help request from a bot conversation, they will already be in the Zendesk platform, where they can respond to tickets with context and conversation history at their fingertips. Zendesk is also a developer-friendly platform that integrates with dozens of other business tools from Salesforce to Shopify.

Track key metrics to improve your bot over time

Getting your bot up and running isn't the end of your chatbot strategy. You also need to track metrics to improve and get the greatest value out of the tool. Here are a few metrics to watch:

Use rate: This is the percentage of customers who choose to engage with a bot when prompted or given the option. It will help you determine if customers like using bots, if they respond to nudges to use bots, and what channels they look to bots for answers.
Volume: This refers to the number of questions answered by your bot, which will allow you to understand how cost-efficient and time-efficient your bots are.
Bot response failure rate: This is the rate of questions your chatbots can't respond to because they don't understand them. This will help you get an idea of what people are looking for when using self-service and see where you can improve your bot flows.
Most answered questions: Tracking this metric can highlight common areas of frustration and opportunities for improving customer experience.
Referral data: This metric indicates how often a bot transfers an interaction to an agent. The referral data can help you determine how bots integrate with agents' workflows and give you insight into how customers approach complex support questions.
Customer-reported bot success metrics: Ask your customers to rate their service after using your bots so you can find out whether or not your bots provide good service.
AI chatbot software & apps
Zendesk
An AI chatbot's ability to be aware of user needs is a benchmark for determining its intelligence, and Zendesk's Answer Bot was designed specifically to help businesses deliver better customer support.
For companies that already have a help center and are looking to get up and running quickly, Answer Bot seamlessly pulls information directly from your knowledge base to answer customer questions with the most up-to-date information, making it a powerful extension of your team and support system for your customer. And if companies want more control, our click-to-build bot creator provides a visual interface to empower you to build rich, interactive, and customized conversation flows with absolutely no coding required. This makes it a great option for companies implementing their first bot.
Whether you're looking to chat with your customer over email, through a chatbox on your website, or via messaging channels like Facebook Messenger or WhatsApp, Answer Bot is able to help you serve your customers where they are—giving your business the 24/7 customer service superhero it needs.
Learn about Zendesk partners
If you need a bot that's more specialized because of your niche, our bot partners have built integrations that make it easy to connect a variety of bot solutions to Zendesk. They cover a wide range of industries, cater to small to enterprise level companies, and support multiple languages around the globe. These partners make it easier to integrate with third party business software and build interactive, personalized self-service experiences. Below are a few of our partners. Browse our marketplace to learn more.
Learn about the Zendesk platform
Our open and flexible CRM platform enables you to connect any bot to Zendesk, even those you build yourself. It enables you to connect all your customer data—wherever it lives—for more personalized chatbot interactions. Learn more.
Kustomer offers an out-of-the-box bot builder that can suggest articles for self-service and comes with reporting. However, its help center capabilities are basic as well as its omnichannel case management. Its integration capabilities are also limited.
Intercom similarly has a chatbot solution that doesn't require coding skills to implement and can work alongside your knowledge base. While it includes reporting, its help center capabilities and omnichannel case management are also basic. Integration capabilities are limited.
Freshworks is another option if you're looking for a plug-and-play chatbot solution with omnichannel case management, advanced help center capabilities, and reporting. However, its integration capabilities are basic.
A summary of the best chatbot applications
| | Zendesk | Kustomer | Intercom | Freshworks |
| --- | --- | --- | --- | --- |
| OOTB (no code) bot builder | YES (Flow Builder) | YES | YES | YES |
| Advanced help center | YES | BASIC | BASIC | Yes |
| Article suggestions for self-service | Yes | Yes | Yes | Yes |
| Omnichannel conversation (case) management | Yes | BASIC | BASIC | Yes |
| Reporting | Yes | Yes | Yes | Yes |
| Integration capabilities | YES (OOTB partners, Sunshine for third-party) | LIMITED | LIMITED | LIMITED |
Frequently asked questions on chatbots
What is a chatbot API?
Chatbot APIs enable you to integrate your chatbot solution with your customer service software and other relevant systems. This helps you ensure effective bot-to-human handoffs, manage chatbot interactions at scale, and do more with your chatbot conversations. Zendesk's chatbot APIs are flexible, scalable, and make it easy to connect your bot to Zendesk.
What technology is used in a chatbot?
The two main technologies used in a chatbot are natural language processing (NLP) and machine learning (ML). For example, Answer Bot uses NLP to interpret customer (or employee) requests and machine learning to learn from each customer interaction to get smarter over time.
What are the most powerful platforms to build artificial intelligence chatbots for your business?
The most powerful platforms to build artificial intelligence chatbots for your business don't just make it easy to design a bot and get it up and running quickly, but also provide you with an interface to seamlessly track, prioritize, and manage chatbot conversations at scale. This gives you fast time to value and ensures seamless bot-human handoffs. But rather than looking for the most powerful chatbot platform, it's better to find a solution that meets your business's needs efficiently and cost effectively.
Can you add a chatbot to a website?
With customer service software like Zendesk, you can add a chatbot to your customers favorite channels, including your website and mobile app and/or email, Facebook Messenger, Twitter DMs, WhatsApp, and other messaging channels.
How do you install a chatbot?
Businesses can install a chatbot in just a few clicks with Answer Bot, which leverages your existing help center resources. Our drag and drop builder tool also enables teams to design rich, interactive, and personal chatbot conversations with absolutely no coding skills required.
How do you integrate a chatbot into your website?
You can integrate a chatbot into your website quickly and without any coding skills with out-of-the-box solutions, such as Answer Bot. Answer Bot can be deployed on any website page, whether that's a checkout page, product page, knowledge base, or customer account. It also lets you customize your chats to have your website's look and feel and include points for a handoff from your bot to your live agents.
What is the easiest way to implement an AI chatbot on your website?
The easiest way to implement an AI chatbot on your website (or any channel) is with a bot solution that offers automation out-of-the-box, such as with Zendesk. In general, chatbots that leverage your knowledge base to serve customers' help center articles and answer FAQs are the simplest and fastest way to get started. Click-to-build flow creators also enable you to build customized bot conversations with different fields, carousels, and automated answer options without any coding.
What is the difference between a virtual agent and a chatbot?
A virtual agent is another term for a chatbot. Both terms are used to describe a first-response tool that greets, engages, and serves customers in a friendly and familiar way.
Try our chatbot service for free
Zendesk makes it easy to enhance your customer support experience with a chatbot. Answer Bot can leverage your existing help center resources to guide customers to a resolution via self-service and collect customer context. And if you want a little more control, our click-to-build flow creator enables you to create rich, customized bot conversations without writing code. Most importantly, our customer service software is directly tied into our award-winning support platform that provides teams with a real-time, conversation-focused interface to seamlessly track and manage conversations between agents and bots. It also integrates with all the systems your team depends on, including third-party bots.
We have more to say about this.
There are many ways to provide great support with the best chatbot. Learn More