Twitter Business
Twitter for Business
Nearly a third of Gen Z and Millennials are using social media like Facebook and Twitter to contact companies. With Twitter for Business, you can intercept their tweets and make a good impression.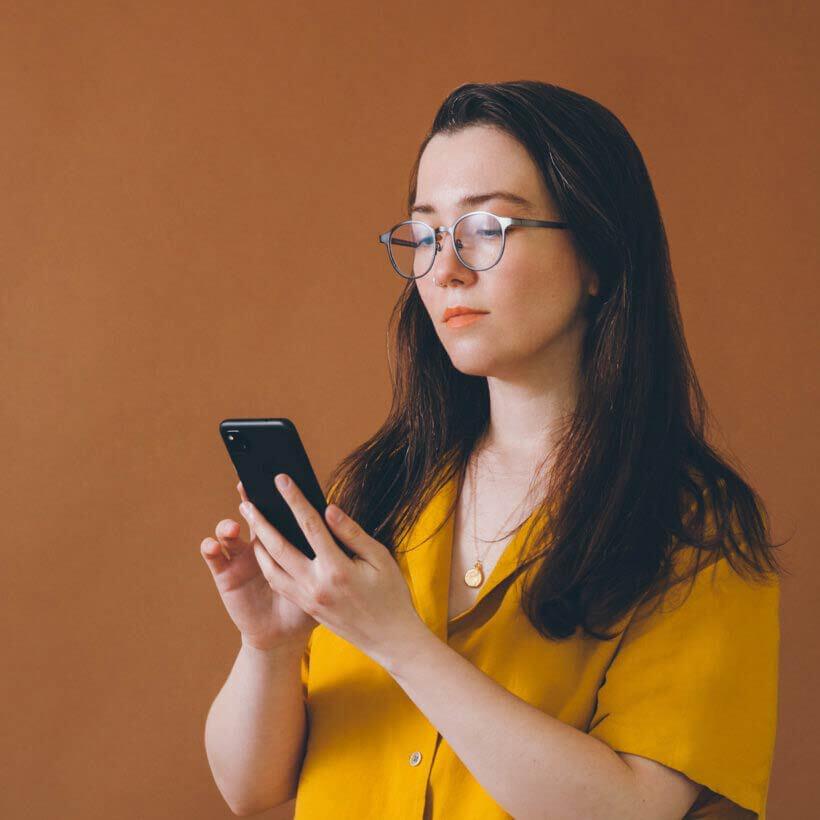 A complete guide to Twitter for Business
It can feel like social media trends are changing faster than you can refresh your Twitter feed, but no matter the current craze, what's really important is that you're listening. You need to be tuned in to what your customers are saying on social media, especially if they are talking about their experience with your brand or reaching out directly to ask for help.
On Twitter, you can intercept your customers right when they @ you, so you can provide a quick answer (or quip). Plus, you'll be privy to your customers' most authentic, unprompted feedback in the moment, which can be invaluable insight for your product team.
Read on to find out how to use Twitter for Business and why it's a good idea.
What is Twitter for Business?
Twitter for Business is a service that businesses can use to tap into Twitter's audience of passionate, informed users, who collectively produce around 6,000 tweets per second.
Any company or brand can sign up for a Twitter for Business account, and once verified by Twitter, they can use the service to follow what's trending on the platform, identify topics to tweet about, and promote content to targeted audiences. This is also where advertisers can find analytics for their paid promotional campaigns.
What is the purpose of Twitter for Business?
The purpose of Twitter for Business is to help businesses manage their corporate Twitter account(s), so they can leverage the platform for customer engagement, public relations, and advertising.
What is Twitter API?
The Twitter API, or application programming interface, allows external companies, developers, and users to access certain parts of Twitter's service (such as tweets, users, direct messages, places, etc.) for the purpose of building software that integrates with Twitter.
For example, Twitter has given Zendesk access to their API, which means our software is linked directly to Twitter. This allows Zendesk users to access some of Twitter's data (such as public tweets and replies) directly in their Zendesk interface.
What can you do with Twitter API?
It's commonly used to develop code for software and mobile apps, but public institutions and private individuals can also use it for research projects. Here are a few examples of what you can do with the Twitter API:
Listen to what people are saying about your brand: Social listening platforms like Sprout Social and Clarabridge use the Twitter API to surface and analyze all public tweets mentioning a particular brand, whether they've been tagged or not.
Study public perception: In one Twitter API case study, researchers analyzed over 2 billion tweets so they could better understand public sentiment about extreme weather events driven by climate change.
Keep up with major events: You could use the Twitter API to build an app that would display only tweets coming from a certain location, such as a professional development conference, sporting event, or Paris Fashion Week.
Increase personal safety online: Block Party is an app that leverages the Twitter API to provide a more pleasant experience on Twitter. The app is used by journalists, influencers, and individuals to filter out unwanted tweets, such as tweets from spam bots or internet trolls.
What is Twitter chatbot?
Twitter chatbots are powered by artificial intelligence, and they can be used to automate routine conversations with customers. Like any chatbot, a Twitter chatbot relies on predetermined conversation flows where all the possible paths a customer could take can be carried out by the bot automatically without human input. That said, best practice says you should give the customer the option to talk to a real person at any point during the conversation.
Here are a few stats that show just how important it is for brands to maintain a presence on Twitter, even if only with a bot. According to Twitter:
41 percent use the app to contact customer service
37 percent tweet their opinions on a product or brand
25 percent ask product-related questions
Bots are becoming increasingly valuable for customer service teams, as they make it easier to keep up with customer inquiries they receive on platforms like Twitter, Facebook, WhatsApp, and more, without requiring additional headcount.
A chatbot integration with Twitter, such as Ada, can help you build a Twitter chatbot without requiring developer support. You can also work with a developer to build a custom chatbot, which may be necessary depending on the volume of requests your company receives.
What are the benefits of using Twitter for Business?
Establish credibility: Creating a Twitter for Business profile is a free and low-risk way to establish credibility. Be sure to keep your Twitter profile up to date and post new content periodically. Try to make the most of native features, such as pinned tweets.
Improve your CX: Social media is quickly becoming one of the most preferred ways that customers contact businesses. In a recent study, CX leaders predicted that in three years, social media will overtake email and phone as the top customer service channels. Don't be late to the party. With the Twitter API, it's easy to pull tweets, replies, and Direct Messages into Zendesk. Here's how to set it up.
Engage with your customers: Your Twitter page should be more than a megaphone. Use Twitter to connect with your customers on a personal level. Retweet customers when they share positive feedback and thank them. You could also share gifs and quippy replies, if they strike the right tone for your brand. How you engage can send a message about your brand. Wendy's is well known for their "sassy" Twitter persona, and MoonPie has attracted a cult following with their unconventional Twitter presence.
Listen for insights: Your customers are talking about you, even if they aren't tagging your brand handle or using your hashtags. With social listening tools like Sprout Social or Clarabridge, you can tap into customer insight as it unfolds in real time. As Twitter notes, there is an important distinction between feedback received in customer surveys, and customers' unfiltered feelings and reactions. Twitter contains a treasure trove of "emotive" feedback, but only if you're listening.
Features of Twitter for Business
Once your Twitter for Business account is activated, you'll be able to create a business profile and access advanced features including advertising tools, analytics, and a library of resources curated specifically for businesses.
Essential features:
Twitter profile picture and header image – Your profile picture is how users will identify you, as it also appears alongside your tweets and replies. Your header image appears on your profile, and it's an opportunity to showcase something interesting or compelling about your company.
Twitter handle and display name – Your handle has an @ sign in front of it and can't include spaces. Your handle is how customers will tag your account when they want to talk to you. You'll also have a display name, which is typically the name of your brand or business (with spaces).
Twitter bio – Your Twitter bio should include a brief description of your company and its purpose. You can also include a link, location, and business hours.
Pinned tweet – Every Twitter user can choose one tweet to "pin" to the top of their page. This tweet will be the first tweet shown in your thread whenever another user lands on your page. This is typically used to highlight a special offer, topical tweet, or something else that's noteworthy that you want users to see.
Direct Messages (DMs) – DMs are private messages between you and an individual that only your page administrators can see. It's a good idea to use DMs any time you are discussing personal information with a customer, such as confirming their mailing address or asking for their email address.

Twitter Moments – Twitter Moments are collections of curated tweets pertaining to a certain topic, event, or storyline. They can also be used to create roundups of tweets pertaining to an event or trending topic.
Advertising features:
How to set up Twitter for business?
Sign up for Twitter. Enter your name and email. You can only use one email address per account, so make sure you use a professional email address rather than a personal email. Use your real name and a real email address.
Create your Twitter login. This is where you will choose your company's Twitter handle and set up your login password. Remember that you are setting this up on behalf of your organization. Talk to your IT team about choosing a secure password.
Confirm your account. Twitter will send you an email to the email address you provided. Open the email, and click to confirm your account.
Set up your profile. Twitter will prompt you to choose a profile picture and header image. You'll also need to provide a short bio. Your bio can be updated at any time. Once your profile is complete, Twitter will ask you to start following a few users so they can start populating your feed. We suggest following a few accounts who are likely to follow you back, so you can grow your followers.
How to use Twitter for Business?
Signing up your Twitter for Business account is simply the first step. What really matters is how you use Twitter to achieve your business goals.
Twitter can help new users find your content, maintain relationships with your loyal customers, and give you valuable customer insights. There is real value to be created on Twitter, but you need to understand how to use the functionality of Twitter to your advantage.
Here are a few things you should know about how to use Twitter:
Post original content. Work with your marketing team to develop a Twitter content strategy. Depending on who you ask, the optimal number of times to tweet per day is anywhere from three and 14. That said, there seems to be a consensus in the industry that the quality of your tweets is more important than the quantity.
Like and retweet other users' posts. Engage with people in your network, just like you would in real life. You can also use Twitter to source user-generated content that you can share on your channels (with the poster's permission). You'll also want to retweet your customers when they give you a shoutout, or recommend your service.
Respond to customer questions, comments, and complaints. Being on Twitter means listening to everything your customers are saying–the good, bad, and ugly. It's your responsibility to respond, assuming the messages are sent in good faith (don't negotiate with trolls). Here's how to manage incoming tweets in Zendesk.
Keep up with trending topics in real time. Find out what Twitter users are talking about. This will give you clues about what you should be talking about. Twitter is a real-time platform, and if you are late to the conversation, you could miss opportunities to be part of the larger cultural conversation. Here is one example of a perfectly-timed tweet.
How do you create a Twitter chatbot?
You can create a Twitter chatbot in a few ways.
Use a chatbot builder. Using a chatbot builder tool allows you to DIY your own chatbot, saving you some legwork versus starting from scratch. This option is good if you're just getting started with AI and want to try it before going all-in on a custom solution.
Enlist the help of an expert. Platforms like ChatBot.com, Ada, and Drift help companies automate customer interactions with artificial intelligence, and in many cases, they can be integrated with other tools in your tech stack.
Develop a custom chatbot. In some cases, vendors won't be able to handle the volume or type of requests your team is fielding. This would be a situation where you might want to work with a developer to create a custom chatbot that can be tailored to your needs.
How to start using Twitter API?
Before you request access to the Twitter API, you need to apply for a developer account. Once your developer account has been approved, you can follow the steps below to set up your Twitter API access.
Navigate to Twitter's developer portal. Create a Project, and then connect your app. You can either create a new app or connect an existing one.

Save your key and tokens. You'll need the following:

API Key
API Key Secret
Access Token
Access Token Secret
Bearer Token

Set up your access. Twitter has several different tiers of access across two different versions of Twitter. See the table in step 3 of this article for more information on the access tiers and requirements.
Make a request. Once you have access, you can make your first request. Twitter provides quick start guides for developers, as well as tools and libraries and sample code.
Integration of Zendesk with Twitter for Business
Want to give your customer service team access to your company's Twitter account? Zendesk can help.
You can link a Twitter account to Zendesk so that tweets become tickets, and your agents can see and respond to them, just like any other ticket. This means that incoming tweets can be managed the same way they handle other requests, such as those submitted by email or web form. It can also be done from the same intuitive workspace–no toggling back and forth between different tools.
Your agents don't need to be social media savants, but some basic knowledge of Twitter and a few thoughtfully written responses will help them be successful.
Here is a step-by-step guide to integrating your Twitter account with Zendesk.
Frequently asked questions
Is Twitter Business account free?

Your Twitter for Business account is free to set up.
How much does the Twitter API cost?
There is no cost to use the Twitter API. It is free to anyone who applies for a developer account and is approved.
Are Twitter chatbots allowed?
Yes, approved developers using the Twitter API can build chatbots for Twitter. There are no rules against building chatbots for Twitter, and Twitter has even experimented with their own bots, such as their now-defunct AI-powered chatter bot,
Taybot
.
Is Twitter good for small businesses?
Twitter can help small businesses tap into social networks in their community so they can spread the word about their offerings. They can also connect with customers directly and answer customer service questions, such as asking how to make a return or when you are open.
Is there a difference between personal and business Twitter accounts?
Yes, there are few differences between personal and business Twitter accounts. Business accounts have access to features, such as advertising and analytics, that private individuals with Twitter accounts don't.
Ready to try Twitter for Business?
If you're reading this, chances are your customers are already on Twitter, and you need to figure out the best way for your company to tune in to their questions, comments, and concerns. It's time to jump into the conversation, or risk a competitor swooping in to make a quick pitch.
Zendesk was built for this. Connect all your social media channels–not just Twitter–and manage all your customer interactions from a single, unified workspace in Zendesk.