Whatsapp Business
WhatsApp for Business
Billions of users worldwide make WhatsApp the runaway favorite chat app for consumers and businesses alike. Learn how you can provide a faster, more engaging customer experience with WhatsApp for Business.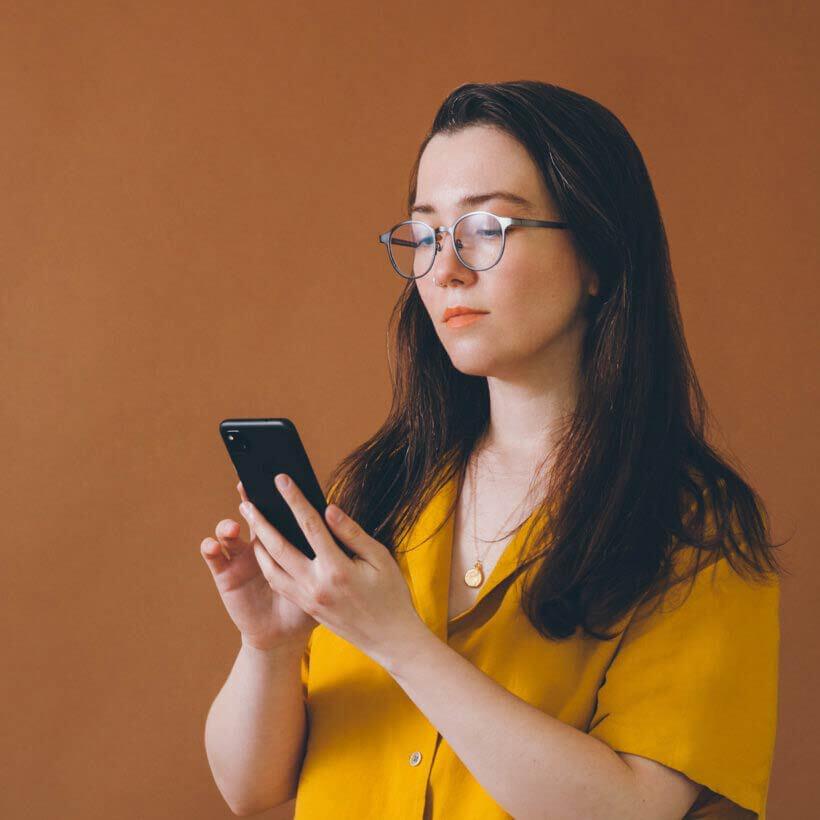 A complete guide to WhatsApp for Business
Here's an eye-opening fact: according to Zendesk's 2021 Customer Experience Trends report, the number of support tickets on WhatsApp rose by 101 percent in 2020. It might be easy to discount this as a pandemic blip, but consider this: 55 percent of the app's users fall into the coveted 18-35 age bracket, and messaging channels increasingly have the highest rates of customer satisfaction.
It makes sense then that WhatsApp is the most popular messaging app used by companies. It's a must-have for companies that understand just how important asynchronous messaging will be in the future. (For the uninitiated, asynchronous means that participants can stop and re-start a conversation when it's convenient, as opposed to live chat.) Yet for companies just dipping their toes into the messaging waters, adopting WhatsApp comes with a host of questions. In this guide, we'll help you gain a solid understanding of WhatsApp for Business, the WhatsApp Business API, how to build a WhatsApp chatbot, and finally, how to integrate it with Zendesk.
What is WhatsApp for Business?
WhatsApp offers an app and/or API to companies looking to communicate with customers on the WhatsApp platform, both of which are often referred to as WhatsApp Business.
The WhatsApp Business App was built for small business owners who experience a nominal amount of support requests—enough to keep the owner busy but not enough to hire a customer service team. Accordingly, the WhatsApp for Business app can be used on a single device—perfect for a hustling entrepreneur who is just starting to build their business.
WhatsApp Business has an Application Programming Interface (API) for enterprise, commercial, and larger SMB teams managing more customer requests. The API is designed for support teams that are scaling and have outgrown the WhatsApp Business inbox, which we'll discuss later in this guide.
What is the difference between WhatsApp and Whatsapp Business?
Think of WhatsApp as the consumer app that billions of consumers use. WhatsApp is both the most popular chat app among consumers, and the leading messaging app for companies. The app works anywhere with an Internet connection, which means there are no phone network or SMS fees required. In many regions, including across much of Europe, the Middle East, Latin America, and the Indian subcontinent, as well as immigrant and diaspora communities in North America, WhatsApp is the de facto mode of communication.
WhatsApp Business is a tool for companies looking to engage with customers over the platform. Like other messaging channels, WhatsApp is asynchronous. Unlike web-based live chat, customers can respond to conversations in real-time or at their own convenience— without losing conversation history. This means customers don't have to repeat themselves, and agents get context to personalize the conversation.
Why use the WhatsApp Business app?
Besides being free, the WhatsApp Business app is a powerful way for new businesses to meet customers where they are. WhatsApp Business gives small business owners just enough functionality to get into the messaging game—and when those businesses outgrow the app, the WhatsApp Business API awaits.
What are the benefits of WhatsApp Business?
Here is a look at some of the reasons why adopting WhatsApp Business can help your company:
Meet your customers where they are.

WhatsApp has been adopted by billions of users all over the world, so by using WhatsApp Business, growing companies can reach a much larger audience, including a global customer base. It's also a great way to connect with younger generations: 55 percent of the platform's users are between 18 and 35 years old.

WhatsApp enables easy two-way conversations—asynchronously—with customers, and it is a tool that is designed with security in mind.


For example, quality ratings are determined by customer feedback, such as your phone number blocks and other reporting issues. WhatsApp customers who chat with businesses that use the WhatsApp Business app benefit from messages being encrypted end-to-end.

Better, more personalized customer service.


Customers want their issues resolved quickly, and they want to feel like the company they've contacted cares. With WhatsApp Business, customers can chat in real time (or, as previously mentioned, asynchronously) with the business owner. That drives engagement and loyalty, key components for maintaining and growing a customer base.

Proactive conversations.

Messages sent via the template function is a great way to start a conversation with a customer—after all, you don't want to limit your conversations to when a problem arises. Templated messages can drive sales, brand awareness, and build a sense of personal connection that can set your business apart from competitors.

Unlike SMS, the WhatsApp Business branded profile feature also helps customers know exactly who is contacting them.


For many customers, ignoring unsolicited texts has become the default mode. However, with WhatsApp Business, rather than receiving a message from an unknown number, customers know exactly who is reaching out. That helps to build trust and prevent spam. WhatsApp also offers more rich and interactive features than traditional channels, such as SMS and email, which you can explore below.
What features does WhatsApp Business have?
The WhatsApp Business app features the identical interface as the consumer version of the app, but it has a few extra helpful elements, led by the Catalog feature. That enables business owners to create a mobile storefront with up to 500 products that offers customers images, prices, product codes, and a website link. Customers will also see your verified business profile, so they will know that your business is legitimate.
The tool also allows business owners to send quick replies that answer common questions about return policies, hours, and so on. It also gives users other options for automated messages such as greetings for new customers and after-hours announcements.
The WhatsApp Business API unlocks more advanced features to increase customer engagement, build brand loyalty, and drive sales. Here are a few examples:
Message templates to communicate with customers proactively and send outbound messages to customers at scale. Templates are great for communicating details like shipping confirmations, support ticket updates, appointment reminders, or payment updates.
Media-rich messages to make conversations more engaging and more human—think: audio, documents, images, stickers, and videos.
Interactive messages such as list messages and reply buttons, which achieve significantly higher response rates and conversions compared to those that are text-based, according to WhatsApp.
What are some limitations of the WhatsApp Business app?
Perhaps the biggest limitation of the WhatsApp Business app is that scaling companies will quickly outgrow the app because it's not designed for those handling high volumes of customer requests. One sticking point is that it is designed so only one person can respond to customer requests (which makes sense for small businesses), reporting functionality is light, and businesses can't manage conversations alongside their other support channels. This means important context can get lost and makes it hard to track and prioritize conversations at large. That's where the API comes in.
What is the WhatApp Business API?
The WhatsApp Business API was built for businesses that need to handle more support requests than the WhatsApp for Business app can handle. Whether your business is a growing SMB, an established firm in the commercial space, or a global enterprise, the API is the next step for managing messages via WhatsApp.
What are the advantages of the Whatsapp Business API?
Unlike the entry-level WhatsApp for Business, the WhatsApp Business API enables users to connect it to customer support software, such as Zendesk, to scale its customer service—that means being able to handle much larger volumes of messages (via tracking and prioritization). That integration can be especially useful when customers use other channels such as email or phone—the API keeps WhatsApp messages as part of the overall customer conversation, for example if a customer reaches out by phone and then switches to WhatsApp to continue the discussion. This ensures that customer requests and data aren't fragmented across systems and software so agents don't have to toggle between different tools and have key context at their fingertips.
The API also helps businesses connect this vital messaging channel with a CRM, as well as creates more opportunities for automating responses and serving up chatbots to handle common questions and requests. Combined with a chatbot tailored to your needs, the WhatsApp Business API will free up your support team to focus on tougher customer service issues; meanwhile, it will create new marketing opportunities and strengthen your brand.
How much does the WhatsApp API cost?
This is where it gets a bit complicated. First, users don't purchase WhatsApp Business API directly from Facebook—instead, you'll need to go through a third-party vendor, or partner. Those partners charge a fee per message sent, which varies depending on who you're doing business with. That means you'll want to compare prices to ensure you're getting the most value out of the service.
WhatsApp Business API itself is set up with a tier system—all users start at tier 1, and based on how many messages you send, your business might move up to costlier tiers 2 and 3.
Here's a breakdown of how the tiers work:
Tier 1: Messages can be sent to 1,000 unique customers in a rolling 24-hour period
Tier 2: Allows your business to send messages to 10K unique customers in a rolling 24-hour period.
Tier 3: Allows your business to send messages to 100K unique customers in a rolling 24-hour period.
However, it's important to note that not all messages are treated the same. If you reply to a customer within a 24-hour window, known as session messaging, Facebook won't charge its partners (which of course means those partners should not charge your business).
However, when your business starts a brand-new message to a recipient who has opted in (spamming is strictly forbidden by WhatsApp, so take care to only message folks who have already given you the thumbs up), you're in template messaging territory. You'll have to pay for these, depending on how much your solution provider pays per message, with a markup, of course.
So if, for example, your business is in North America and you're on Tier 1, you'll pay $0.0085 per templated message plus the markup fee of your provider. As you move up tiers, that price will drop to as low a $0.0058. Knowing this rate structure—what partners pay—will help you determine if a WhatsApp Business API partner is offering a competitive rate to you. With Zendesk, for example, the API costs are included, which means businesses spend less time thinking about costs and more about how they can best use the WhatsApp Business API to provide better customer service.
How to use the WhatsApp Business API
When you have chosen an integration provider, there are a few things your business should have in place. You'll need to:
Set up a Facebook Business Manager account
Verify your business
Establish a WhatsApp business account
Have a Line of Credit for your WhatsApp business account
And finally, a command line tool such as Terminal or an app that can perform cURL requests.
You can choose to install WhatsApp Business API on premise or use a cloud provider such as AWS; either way, you will need a database for storing sender and receiver keys, which enables end-to-end encryption (rather than simply having an API to call). That means it's crucial to have a robust firewall or proxy in place to protect your customers and your business.
After installation, it's a simple procedure to update your settings and then send out test messages to make sure it's working properly. Note that you can use 800 numbers, but you must include a country code.
As you message customers, you'll want to keep your phone number's quality rating in mind; that figure is calculated by how many messages recipients have received in a recent period, and user feedback such as blocks, reports, and reasons why your business was blocked can negatively affect your rating. In other words, don't spam and be sure to provide quality messages that customers will welcome.
Here's the key: before sending proactive notifications to customers, you must obtain opt-ins from customers. That can come via your website, over the phone (via IVR flows), or in a WhatsApp thread.
What is a WhatsApp chatbot?
First things first: the WhatsApp Business API itself doesn't offer an out-of-the-box chatbot. That said, if you're a Business API customer, there are a host of third-party tools that will help you build a chatbot for WhatsApp. Certain customer service software providers will offer both WhatsApp Business API service and chatbot functionality. For example, with Zendesk, it's possible to build a bot in minutes with no coding.
Why use a WhatsApp Business chatbot? What are the advantages of a WhatsApp chatbot?
The quick and easy answer? It can save your customer service agents time, which in turn boosts your company's efforts to scale its customer service operations. A WhatsApp Business chatbot can direct customers to helpful FAQs (self-service for the win!) and related products and services, and it can automate certain alerts and reminders. Most importantly, it can provide a measure of service to customers during off-hours such as evenings and weekends.
WhatsApp Business chatbots can also direct customers to a specific department, help them complete transactions, and other tasks that don't require the human touch.
How to build a WhatsApp chatbot?
To build a WhatsApp chatbot, you'll need to consider your technical resources. You'll need customer service software that provides access to the API. With the right provider, the process can become much easier, faster, and cost-effective.
What are the prerequisites for creating a chatbot on WhatsApp?
To start with, look for customer service software that enables seamless bot-to-human handoffs. Customers get frustrated when they need to speak with a live agent, but there isn't an option to do so. Chatbots aren't meant to solve every issue, so when more complex questions arise, you'll want to be sure your bot can escalate the conversation to a human agent. With the right support software, you can ensure every conversation is routed to the right agent for the task and that key context and conversation history are passed along, so customers never have to repeat themselves.
Next, you'll need to consider what use case you want to automate. Do you want to automate simple questions, such as FAQs, or is your use case more niche? A database, either on-premise or the cloud will be required; once you've set the chatbot up, you'll want to test it before unleashing it on your customer base. If the chatbot works as expected, simply connect the chatbot to the number associated with your WhatsApp Business API account.
How long does it take to build a WhatsApp chatbot?
The amount of time it takes to build a WhatsApp chatbot varies depending on whether you're building a relatively simple rules-based chatbot or a more complex AI-driven tool. It also depends on how easy it is to integrate with your customer service software. Building one without assistance will require additional resources—perhaps more than your business is willing or able to field—and can take several weeks. In general, however, a simple WhatsApp Business API chatbot built with a provider-supplied tool can be up and running in a matter of days.
How much does it cost to build a chatbot for WhatsApp?
Again, one of the biggest factors at play here will be the complexity of the chatbot you intend to build—and the tools your WhatsApp Business API provides.
WhatsApp Business integration with Zendesk
The good news is that the WhatsApp Business integration with Zendesk requires minimal coding and comes included with Zendesk's support software. If you use the self-service flow, you can maintain control of your WhatsApp Business API number (rather than have Zendesk control it for you). You'll need to have a verified Facebook Business Manager profile, an approved WhatsApp Business account, and your business operations must adhere to the WhatsApp Commerce Policy and its naming guidelines.
Meanwhile, if you need assistance from Zendesk, customer support will walk you through setting up WhatsApp Business integration.
For more advanced users—generally enterprise businesses—WhatsApp Business can be integrated with and customized for Zendesk via our CRM platform. Customers receive high-availability architecture, auto scaling, active monitoring, and automatic backups.
Frequently asked questions on WhatsApp for Business
What types of businesses can use WhatsApp business app?
WhatsApp business app is geared toward SMBs, generally ones in which one user—typically the business owner—handles customer service requests personally. The business must also meet WhatsApp's commerce guidelines.
What is the cost of the WhatsApp Business App?
Let's cut to the chase: the WhatsApp Business app is free to download, and there are no fees required to use the service. As previously mentioned, only one user on one device can use this free option, which means that it's best used by small businesses in which a central figure—the business owner, most likely—handles customer service inquiries personally.
How can you create and set up a WhatsApp Business account?
Can you integrate WhatsApp Business with your website?
Yes. Businesses can direct customers to message them on WhatsApp by placing a WhatsApp launcher icon anywhere on their websites, e-commerce stores, and mobile apps. This opens a conversation in the app, and the customer can get straight to the question.
What are WhatsApp Business API messaging limits?
There are a couple of ways to look at this—there are capacity limits, which restrict the number of messages you can send to the API endpoint. That comes to 50 requests per second, with some flexibility built in for heavy bursts of up to 150 per second.
Meanwhile, the actual number of messages you can send as a business is limited by tier. Tier 1 means being able to send messages to up to 1,000 unique customers, and then it multiplies by a factor of 10 as you move up tiers: 10,000 for tier 2, and 100,000 for tier 3. Remember, the higher the tier, the lower the cost-per-message.
How long does it take to get WhatsApp API access?
In general, the approval process will take between one and three business weeks.
Can you engage customers over WhatsApp manually, or do you need a chatbot?
If you don't have a WhatsApp Business API account and the right customer service software, then your only option is to manually answer customer requests.
What if the user asks something that WhatsApp Business chatbot is not trained to handle?
Having a clear and simple option for customers to reach a live agent when they need to is key to great chatbot experiences. Chatbots aren't designed to solve every problem and customers get frustrated when there is no way to reach a human agent. You can have your chatbot set to direct customers to a live agent for complex or unusual requests—though an AI-powered chatbot will learn over time, greatly expanding the types of questions it can answer.
Ready to try WhatsApp for Business?
We have more to say about this.