Shopify Live Chat
Shopify Live Chat
Convert prospects and serve customers right from your online store with a Shopify chat app.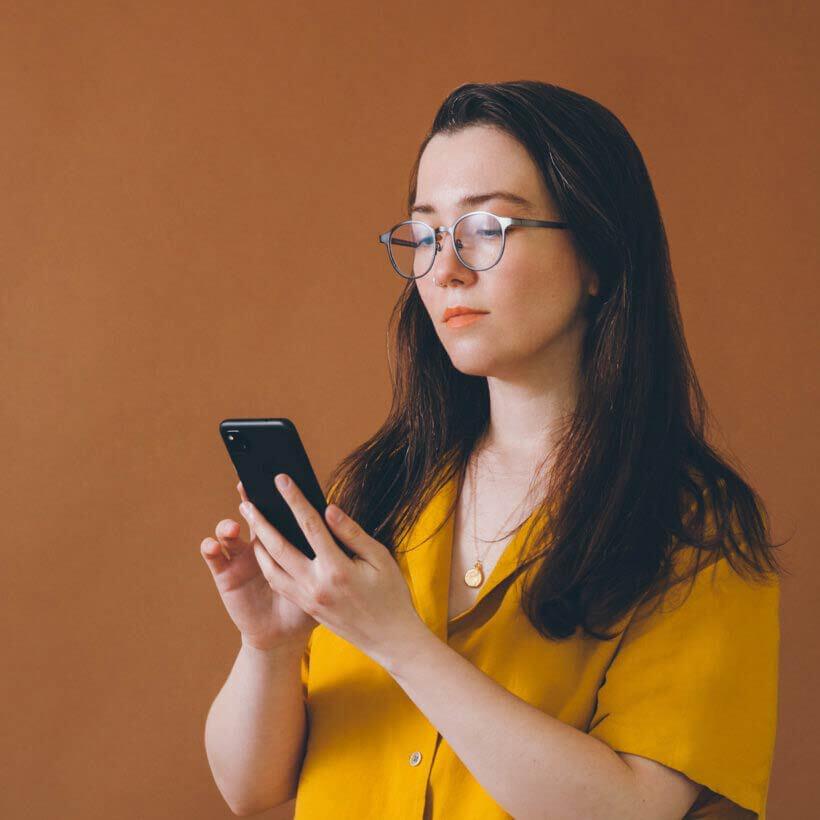 A guide to the best Shopify live chat app
Your Shopify site is where your hottest prospects find, research, and purchase products. It's also where your customers go for help. These critical interactions require real-time support, and live chat is the most scalable, effective way to do that.
But there are dozens of Shopify live chat apps. So how do you find the best Shopify live chat app?
That's what this page is for. In the sections below, you'll learn what Shopify live chat is, why it's important, and how to find the best option for your business.
What is Shopify live chat?
Live chat is an instant messaging conversation in which two or more people communicate digitally in real-time. Shopify live chat is the same thing except it happens on a retailer's e-commerce store on the Shopify platform, and comes with features that ordinary messaging apps don't include like canned responses, branding customization options, and website visitor tracking.
Shopify's live chat feature is an e-commerce customer service tool that integrates seamlessly onto store websites. While they may look like an ordinary chatbox or widget to customers, they typically come with other features that ordinary live chat apps don't have. For instance, many Shopify live chat software uses artificial intelligence and machine learning to detect the intentions of online shoppers, helping customer support agents determine what kind of help is needed even if the customer isn't sure themselves.
What is Shopify live chat used for?
Business owners use Shopify live chat apps to provide pre and post-sale support via live chat and social messaging. Websites can only show visitors so much information before they become overwhelmed and leave. Installing a live chat app on your Shopify site provides them with a stand-by guide who's ready to provide support the moment it's needed in case they don't have the time to look up answers themselves.
Customers engage with live chat apps to ask questions about shipping status, returns, exchanges, product recommendations, and much more. Live chat can also be used proactively by agents to remind shoppers of abandoned carts or nudge them back towards items they've been checking out multiple times. The combination of instant assistance plus personalized and proactive outreach increases conversions, boosts customer loyalty, and also drives down customer service operation costs.
A comparison chart of the top 15 Shopify chat apps
Shopify live chat software

Starting Price/month

Free Trial?

Features

Zendesk

$55/per month

Yes

Chat queue management
Performance metrics
Knowledge base
Customizable branding
One-clicked embedded live chat
Cross channel support & unified agent workspace
Easy-to-use interface & powerful integrations

Chatra

$21

Yes

Transfers/routing
Instagram DM
Chat automation
Proactive chat

Tidio

$19

Yes

Live visitor data
Account access permissions
Live typing preview

Facebook Messenger

$9.99

Yes

Archive
Customizable live chat bubble
Device targeting

Gorgias

$60

Yes

Customer history
Customer complaint tracking
Interaction tracking

Tawk.to

Free

Yes

24/7 live support
Screen sharing
Customizable branding

Jivo Chat

$29

Yes

Quick phrases
Typing insight
Visitor monitoring

Re:amaze

$29

Yes

Social integrations
Trainable intents
1000 free push notifications

HelpCenter

$5.99

Yes

FAQ contact form
Content import/export
Templates

WhatsApp Chat

$2.95

Yes

Mobile and desktop display
Pre-configured CTA button
Message templates

Formilla

$24.99

Yes

Visitor monitoring
Language support
File sharing

Live Chat by Combidesk

$5

Yes

Chat history
Dashboard
Live visitor monitoring

eDesk

$85

Yes

Smart inbox
Auto-responder
Auto-translate

WhatsApp Broadcast & Chat

$9.99

Yes

Reports
Email alerts
Chat inbox

Live Chat with Help Desk

$19

Yes

Customer information view
Conversation history
Contact form for offline messaging
Best Shopify live chat apps
Zendesk Live Chat




Chatra Live Chat




Tidio Live Chat




Facebook Messenger




Gorgias

Tawk.to




JivoChat




Re:amaze



HelpCenter Live Chat




WhatsApp Chat Live Chat




Formilla




Live Chat by Combidesk




eDesk




WhatsApp




Live Chat With Help Desk



With Zendesk's live chat software, your business can offer Shopify live chat to online customers, enhancing the e-commerce customer experience with personalized service while also making your agents more efficient with time-saving automations, intelligent chatbots, and more. In addition to its real-time messaging, Zendesk's Live Chat makes it even easier for your team by centralizing all customer interactions and contextual data live in one place.
Plus, Zendesk integrates all your service channels—social media, phone, email, messaging, and live chat—so your reps can begin conversations in a chat and move it to a new channel, all within a single dashboard.
Benefits of Zendesk Live Chat for Shopify
When you integrate Shopify and Zendesk, your team can:
Embed live chat with the click of a button to any Shopify site.
Customize your support rep's dashboards with important customer data.
Access relevant, consolidated customer info to solve support issues faster and more effectively.
Deal with refunds, returns, or cancellations without leaving Zendesk.
Targeted support at scale
Zendesk also enables your business to zero in on the most relevant prospects. For example, with smart triggers, Zendesk live chat notifies support agents when a customer is going to leave the site or abandon their shopping cart. This allows those agents to proactively reach out before the sale is lost. Plus, with Zendesk's robust self-service options, agents have more time to focus on high-value interactions rather than simple, repetitive queries.
For those businesses who already use (and love) Shopify, bring your e-commerce customer service skills to the next level and boost digital engagement with a live chat plugin. You can install the Zendesk's Shopify app for free but to use live chat you'll need one of the Suite plans (or a free trial), which include many other cutting-edge features for providing solid support to customers.
Plus with 1,000+ pre-built apps and integrations, Zendesk connects seamlessly with other streamlining business tools, no coding required. Zendesk also offers robust customer support of its own, with expert guidance that helps users easily use features with greater confidence and efficiency.
Pricing Plans:
Suite Team: $55/month
Suite Growth: $89/month
Suite Professional: $115/month
Free trial: 14 days
Key features of Zendesk Live Chat for Shopify
Branding customization
Out of the box integrations for Discord, Loops, Team Status, Ditto, and more
Performance metrics
Pre-built analytics dashboards
Knowledge base management
Designed for small businesses as well as online retailers, Chatra is a cloud-based Shopify live chat app with group chat, chat notes, multi-lingual support, and other essential live chat features. Pros of Chatra include its pleasing user interface, useful group chat, and its full set of easy-to-use features.
With live typing insights, support reps see what customers are typing before they hit send, giving them a head start on compiling the best response. The real-time visitor list lets them see how many people are currently on their website, making it easy to reach out to the ones who seem like they need assistance.
You can also use Chatra Live Chat to collect actionable feedback from customers, so you can continue improving your live chat approach. However, several reviewers have complained about Chatra lagging or crashing and the free plan's lack of features.
Pricing Plans:
Essential Plan: $21/month
Pro Plan: $29/month
Free trial: 10 days
Free plan: Free forever for one agent
Key features of Chatra Live Chat:
Cart saving
Real-time visitor list
Facebook messenger integration
Instagram integration
Live typing insights
Conversation history
Intelligent contact form bot
Targeted chats
Agent photos
Businesses of all sizes can answer more customer questions and simplify communication using Tidio's live chat app for Shopify. Some of Tidio's most popular features include its visual chatbot editor, automated answers, and flexible pricing. A common theme among Tidio users is that the software is very easy to set up and use.
Tidio's Shopify app comes with several other customer service platform features, including chatbots and email integration. The chat widget can be customized to reflect branding colors, and it also offers support for multiple languages. The app is easy to install and can be used on mobile devices, however, some users have complained that Tidio charges for features that are generally free with other apps.
Pricing Plans:
Communicator Plan: $19/month
Chatbots Plan: $49/month
Free trial: 7 days
Free plan: Free plan for up to 3 operators
Key features of Tidio Live Chat:
Live visitor data
Desktop and mobile apps
Account access permissions
Javascript API
Live typing
Visitor's profiles' notes
Multichannel communication
20+ integrations
For brands that want to replicate the look and feel of Facebook Messenger on their Shopify site, the Messenger app for Shopify is the way to go. Many customers are already familiar with the Facebook Messenger look, which makes it a good choice for many businesses. Installing the app is as simple as adding the app from the Shopify app store, connecting your Facebook Page, and choosing your styling.
This app's greatest appeal is that it provides an already-familiar customer experience. Another useful feature is its in-depth analytics, which lets users decide which widgets or campaigns should be optimized to make more sales. It also recently added a new shipping notice feature, which automatically sends shipping status updates after an order has been placed. However, compared to other Shopify live chat apps, it's limited in terms of customization and features.
Pricing Plans:
Premium: $9.99/month
Free trial: 14 days
Free plan: Yes
Key features of Messenger:
Abandon cart campaign
Welcome pop-up
Add to cart widget
Custom widget position
Custom chat icon and color
Device targeting
Page targeting
Custom CSS
Learn more about using Facebook Messenger with Zendesk
Gorgias is a live chat and help desk solution meant for small and medium-sized e-commerce businesses with dedicated support teams. Its Shopify app integrates live chat into a broader omnichannel approach that's meant to streamline support tickets and drive sales. From the Gorgias Shopify live chat, customers can seek help for issues like refunds, order cancellations, subscription questions, and more.
Given that, Gorgias's greatest advantage is its broad approach to live chat. Users can manage their conversations from multiple points, including email, phone, and social platforms. View message histories, set up automated responses, and track which pages customers are most drawn to. You can also tag certain responses as urgent for issues that require instant attention, and award loyalty points directly within the live chat widget.
Pricing Plans:
Basic: $50/month
Pro: $300/month
Advanced: $750/month
Enterprise: Custom pricing
Free trial: 7 days
Free plan: No
Key features of Gorgias :
Loyalty points awards
Pre-made templates
Triggered live chats
Ticket management
Reporting and analytics
Social media integrations
Autoresponder
Multi-store connection
Macros
6.
Tawk.to's free Shopify live chat app enables your support and sales agents to interact with website visitors and customers in a single dashboard. In addition to its live chat capabilities, Tawk.to also features a knowledge base and ticketing system which you can seamlessly integrate with your Shopify store if you choose to.
This live chat software works on iOS, Windows, and Mac OSX apps. Tawk.to's application is completely free for users, with no limit on the number of sites or agents or chat volumes. Monitor website visitors in real time and reach out proactively to provide shortcuts to customers who need assistance.
Installation takes only a minute, and from there you can track and monitor your team's progress and performance analytics over time. However, some Tawk.to users have complained about the difficulty of reaching a Tawk.to support rep when they have issues.
Pricing Plans:
100% free
Free trial: Free plan
Free plan: Yes
Key features of Tawk.to
Real-time visitor monitoring
45+ languages
Android and iOS apps
Built-in knowledge base
Canned messages
Group messaging
Unlimited agents and chat history
Tags
Jivochat is built to help customer-facing teams in e-commerce provide live chat that increases sales and delights existing customers. A fully featured solution, Jivochat works on any device and makes it easy for agents to handle multiple chats, monitor visitors, and measure performance. It also offers built-in CRM features like tags and statuses, so agents can follow up faster and move potential customers through the pipeline.
Jivochat's Shopify live chat app's best qualities are its easy-to-use interface for customers and agents and the fantastic customer support. Users also appreciate the visitor monitoring and start trigger features, which allows agents to see in real time which products buyers are considering so they can initiate perfectly-timed nudges.
Plus with typing insights, users can prepare answers before the question is sent, speeding along the support process. However, a few reviewers have noted the free plan is very limited in terms of features, meaning some of the more desirable functionalities will come at a price.
Pricing Plans:
Professional: $19/month
Free trial: 14 days
Free plan: Basic version free for first 5 agents
Key features of Jivochat Live Chat:
Proactive live chat
Smart triggers
Chat history storage
Chat transfer
Website visitor monitoring
Detailer visitor info
Canned responses
File transfer
Team chats
Mobile, desktop, and browser-based apps
Re:amaze is a cloud-based live chat and help desk Shopify app aimed at businesses of all sizes in any industry. In addition to its robust live chat, Re:amaze offers a help desk that can fully integrate your service channels, customer data, ticketing systems, and more to facilitate faster, better service to customers.
Re:amaze customers consistently note Re:amaze's reliable customer service, variety of integrations, and its ability to consolidate multiple systems. See which visitors have items in their carts, track their browsing activity, and proactively reengage to stop them from abandoning carts or exiting your site.
Plus, workflow automations help users keep up with communications that easily get backlogged. But for companies who only need a Shopify live chat app, Re:amaze will provide a lot of features that aren't strictly necessary.
Pricing Plans:
Basic: $29/month
Pro: $49/month
Plus: $69/month
Free trial: 14 days
Free plan: No
Key features of Re:amaze Live Chat:
Trainable intents
Multi-store support
Social integrations
Workflows and macros
Custom domains
Shared inbox
SMS and VOIP integrations
FAQ
With a combination of ticketing, FAQ, and live chat software, Helpcenter's Shopify app adds a couple of essential features along with its live chat. For e-commerce companies who want a simple help desk in addition to their live chat, Helpcenter is a great option. But if you're already planning on using a separate app for your FAQs or ticketing and you only need live chat, Helpcenter might be a bit too bulky.
HelpCenter allows users to manage multiple eshops from a single account. Setup is easy, with no coding knowledge or experience needed. When you step away, leave a contact form available so customers can submit their questions whenever it suits them, letting you address their concerns the instant upon your return.
Pricing Plans:
Professional: $24.95/month
HelpDesk: $19.99/month
FAQ+Tabs: $9.99/month
FAQ: $5.99/month
Free trial: 7 days
Free plan: No
Key features of HelpCenter Live Chat
Out of office hours
Multilingual
Premium templates
Shopify order management
Autoresponses
Contact form
Article ratings
Custom CSS
Unlimited FAQ Categories and Sections
You'll notice that there are two WhatsApp live chat apps on the Shopify store. You'll want to note their differences if you're interested in using WhatsApp for your business's live chat. WhatsApp is a popular messaging app with many people already, which makes it an attractive go-to to businesses looking to extend their sales reach without asking their leads or customers to meet them on an unfamiliar channel.
The WhatsApp live chat app is easy to install and access. By filling in a few items into a form, you can instantly have a live chat widget up and running on your business's Shopify estore. Configure your widget to answer questions, provide customer support, or point potential buyers to the products they'll love. If you're looking for a live chat with a lot of features, this might not be the one for you. The WhatsApp live chat app is simple to the max, making it a good starter tool, but lacking in scalability.
Pricing Plans:
Unlimited: $2.95/month
Free trial: No
Free plan: Free forever plan available
Key features of WhatsApp Chat
No coding
Pre-configured CTA button
Message templates
Mobile and desktop
Button customization options
Built for sales, marketing, and support teams, Formilla's live chat for Shopify combines email and in-app messaging along with its live chat capabilities. Using Formilla, you can automate support processes with chatbots, track visitors in real-time, and generate leads with various sales and marketing-oriented features.
Formilla is ready to go out-of-the-box, meaning installation is instant and easy on desktop computers and mobile devices. Plus with international language support, you can customize your forms and chat widgets to suit a wide range of customers from all over the world. Other popular features include marketing automation for promoting sales and sending follow-ups, and desktop notifications that put up alert boxes every time a customer reaches out to your live chat widget.
Customers tend to value Formilla's ability to help them gather and use customer information while streamlining conversations. However, some users found Formilla to be lacking a sufficient number of integrations and had issues with missed notifications.
Pricing Plans:
Premium: $24.99/month
Professional: $49.99/month
Growth: $69.99/month
Free trial: 15 days
Free plan: Available for small businesses up to 1 agent and 30 chats/month
Key features of Formilla Live Chat
Chat departments
Real-time visitor monitoring
File sharing
Canned responses & saved replies
AI chatbots
iOS and Android apps
Email and social lead widgets
Language support (international)
Integrations
For teams looking to make more personal connections with their customers, Live Chat by Combidesk is well worth considering. In addition to its powerful metrics and reporting, this app provides automatic installation and an informative dashboard with customer data such as chat history, visitor priority, and shopping cart contents.
Keep tabs on site visitors and see what pages they're visiting to nudge them in the right direction at the right time, and adjust the chat-widget look to match your company's unique branding. It also offers message templates for quick dialogue setup soon after installation.
Combidesk's primary con is the setup process; some customers have had issues with needing to create multiple accounts to access the app. Others had no problems though, noting the advantages of Combidesk's professional look and feel, useful offline messages, and attractive price.
Pricing Plans:
$5/month
Free trial: 14 days
Free plan: No
Key features of Live Chat by Combidesk:
Live visitor monitoring
User-friendly dashboard
Message templates
Customizable chat widget
Chat history
Visitor priority
Message templates
As a live chat and help desk app for Shopify, eDesk focuses on empowering support reps to provide a great customer experience across all their service channels. The live chat add-on features a fully customizable chat widget and seamless integration with email, social media, and your webstore. Other features include feedback and reviews, an integrated knowledge base, real-time dynamics dashboard, one-click invoice-generator, and built-in auto responder.
Get the best answers to your customers in an instant, or share important content like PDFs or links to knowledge base articles. eDesk also allows agents to switch easily between the chat and form view, allowing interactions to move forward without a hitch. eDesk's pros include its reliable customer service and consolidation of return requests, customer questions, and more into one intuitive dashboard.
Pricing Plans:
Essential: $55/month
Team: $85/month
Professional: $115/month
Enterprise: $179/month
Free trial: 14 days
Free plan: No
Key features of eDesk
Custom fields
AI-powered responses
Custom fields
Centralized inbox
SLA support
Internal notes
Auto-responder
Unlimited rules
Phone support
Want to add the ability for customers to receive WhatsApp messages straight from your website? WhatsApp Broadcast & Chat can help you with that. This simple live chat Shopify app adds a button to your store which customers can use to contact your agents via WhatsApp.
Plus, with multiple agent support, customer service agents can pass conversations to each other without making the customer repeat themselves. It also offers backup SMS messaging in case WhatsApp encounters problems on your customer's end, making sure you don't lose opportunities because of software malfunctions.
One of this app's greatest strengths is its focus on targeted messaging with features like abandoned cart email alerts which notify your agents when a cart has been abandoned so they can reach out in real-time. WhatsApp Broadcast's main con is that it addresses a fairly narrow use case: WhatsApp messaging
Pricing Plans:
VIP: $9.99/month
Advanced: $29/month
Free trial: 14 days
Free plan: Free forever plan available
Key features of WhatsApp Broadcast and Chat (Free Plan)
White label
Reporting
WhatsApp Share button
Multiple agent support
Automated recovery
Automated order shipping alerts
Automated order confirmation messages
Manual cart abandonment recovery
Learn more about using WhatsApp with Zendesk
Live Chat With Help Desk is simply named, which matches its simple setup and interface. It offers plenty of integrations with some of the most popular online selling tools, including Mailchimp and WhatsApp. Mobile access means conversations with customers are automatically synced across devices, so businesses can offer up-to-the-minute care from anywhere.
A customer view lets you see a customer's entire history, including past transactions and a real-time look at what they have in their cart. Proactive chat engagement helps build relationships from the get-go, guiding potential customers to what they like or providing speedy assistance with a problem they have with your product or service. Nudge website visitors about abandoned items in their cart, and send targeted announcements to browsers when their most-viewed items go on sale.
Pricing Plans:
Starter: $19/month
Team: $39/month
Business: $59/month
Free trial: 14 days
Free plan: Not available
Key features of Live Chat With Help Desk
Offline contact form
Customer history view
Product recommendations
Shopping cart preview
Email marketing integrations
Why do you need to integrate your e-commerce site with the Shopify chat app?
Imagine how hard it would be to sell the products from your store if, when a customer walks into your store, your sales representatives can't talk to them. That's what you're doing if your e-commerce site hasn't been integrated with a Shopify chat app.
When you do integrate Shopify chat with your site, in addition to being able to talk to customers, you'll also discover the following benefits:
Personalize the customer experience
Whether it's through digital ads, loyalty programs, or nurture emails, online retailers spend a significant portion of their budget bringing people to their online stores. Once a website visitor arrives, though, they often lack the path to purchase that they would get in a brick and mortar store.
The Shopify live chat app gives your team the power to be proactive in the e-commerce space, providing direct support to customers within your online store. So customers experience that level of personal support they've come to expect from brick and mortar stores but from the comfort of their own home (and in their favorite bunny slippers).
Make your customers feel heard
Unlike email, Shopify live chat apps enable customers to ask follow-up questions, get answers immediately, and really feel heard. And with widget integrations, customers can browse any page they like while continuing to chat with your reps in real-time.
Essentially, even though they're online, customers can feel like they're having a real conversation. On the other end of the conversation, your agents can be extra productive by carrying on multiple chats simultaneously—something that's impossible on the phone.
Increase conversions and cart value
By proactively chatting with customers on your site, your team can provide potential purchasers with the support and guidance they need to follow through. The live chat app allows chat agents to be proactive, offering support when shoppers appear stuck or may have questions about a product. More purchases. Less abandoned shopping carts. Win-win.
And when it comes to your business's bottom line, Shopify live chat is less expensive than customer service options by phone. Live chat software is also more efficient than phone or email, as agents can work on multiple chats at once, saving their time and maximizing your resources. These benefits and more do a lot towards explaining why high-performing companies are about 50% more likely to adopt messaging channels like live chat.
What goes into the best live chat app for your Shopify store?
AI-powered chatbots
Using an AI-powered chatbot (like Zendesk's Answer Bot), you can help customers using artificial intelligence. By answering FAQs and bringing in a live agent only when they're needed, AI chatbots simultaneously lower your staffing costs while shortening resolution times and improving customer satisfaction. This makes chatbots an effective complement to the best Shopify live chat apps.
Tight integrations
At minimum, if you use a live chat app for your Shopify store, your sales and support team— and possibly your marketing team—will use the app. Because Shopify live chat is relevant to several different departments, it needs to integrate with the tools those departments use. The best live chat apps work well with ticket management systems, your e-commerce site, and self-service software such as knowledge bases. It's also important for a live chat app to work well with all your messaging channels, internal communication tools, and reporting software.
Automation
With the growing demand for in-app or website live chats, organizations have to find a way to scale their chat operations. Automation provides many of the capabilities that enable companies to scale live chat without losing the magic of a real-time conversation.
Proactive chat and smart triggers remove significant portions of the manual, repetitive work of initiating, routing, and managing live chats. Plus, automated workflows along with canned responses outsource live interactions to the software, allowing agents to engage only when they're truly needed.
Reporting and analytics
Conversations with your customers, whether those conversations happen on live chat, in-person, or via email, are an invaluable data source. The best live chat apps for Shopify ensure none of that data falls through the cracks by consolidating it and enabling your employees to use the data to generate useful insights. Beyond customer insights, live chat apps should also include the reporting capabilities you need to track progress against essential KPIs such as:
Missed chats
Average resolution time (ART)
First contact resolution rate (FCR)
Average wait time
Customer satisfaction score (CSAT)
How to add live chat to Shopify?
The process for adding live chat to Shopify will differ depending on the app you use to add live chat to Shopify. For example, with Shopify Inbox, you'll first need to enable chat in your Shopify admin panel. From there, you can see and reply to messages on any Apple or Android device or by logging into Shopify Inbox on a web browser. Beyond that, you can customize your chat's welcome message, language, and button styling.
With other Shopify live chat apps, such as Zendesk, you'll need to install the app from Zendesk and embed the live chat widget in your Shopify site.
How do you choose the right app for Shopify chat?
You may find yourself overwhelmed by the sheer number of live chat apps and their various features and benefits. You're not alone.
So take a deep breath. And instead of getting distracted by all the shiny bells and whistles of each app, narrow your focus to the four criteria described below. As you compare different apps, take note of how well they perform on each criterion and use those scores as your guide to choosing the right app. Here are the four factors to consider:
The customer, agent, developer, and manager experience

Several types of users will regularly engage with your live chat app—developers, agents, customers, and managers. So while your customers and support agents should be your primary focus, it's also important for developers and managers to feel comfortable using the live chat app you choose. This is where free trials come in handy during the purchasing process.

Make use of your free trial period to expose all potential users to your potential live chat app, and gather their feedback. The happier people are using your Shopify chat, the more productive they'll be.

Integration with Shopify, service channels, and customer data

To maximize the impact of Shopify chat, your support reps must be armed with customer data that they can use to deliver contextually relevant, targeted service in real-time. In fact, one of the main reasons companies are opting to use messaging is to provide more personalized support. But that can't happen without a live chat app that connects service channels and customer data to eliminate siloed software.

This makes it vital that any live chat app you choose for your Shopify store consolidates and distributes the information agents and chatbots need to deliver seamless, personalized experiences.

Present/future fit and scalability

It may be tempting to choose the most basic chat app that meets all your current needs. But you may end up regretting that decision. While a basic chat app may get your team up and chatting quickly, if the demands on your team grow, you may be forced to migrate to a new app.

And you'll have to make that migration at exactly the worst time; when your business is poised for growth. A better option is to find chat apps that meet your current needs while also providing more sophisticated plans that will meet your needs when you need to scale up your service operation.
Frequently asked questions
Does Shopify have live chat?
Yes, Shopify does have live chat. In addition to its native chat apps, such as Zendesk for Shopify, there's also Shopify Inbox which is Shopify's own live chat application. In addition to helping you manage customer conversations, Shopify Inbox also features automation, analytics and reporting, and tight integration with your Shopify store.
Does enabling live chat in Shopify increase sales?
Enabling live chat in Shopify can—and often does—increase sales. Studies by Forrester have shown that customers who engage in a chat with a company are three times more likely to convert than those who don't. And customers who chat tend to buy between 10 and 15 percent more than those who don't. Of course, that doesn't mean live chat in Shopify always increases sales.
Do you need chatbots or automation for your Shopify store?
If your goal is to increase sales and deliver great customer service with optimal cost-efficiency, you need chatbots and automation. Chatbots and automation handle the mundane, repetitive logistics essential to online customer service such as routing chats, collecting and distributing customer info, answering FAQs, and more. That means more reliable targeting, lower staffing costs, and happier customers… all of which translates to value for your business.
Enhance your Shopify chat experience with Zendesk
Customers who engage with your live chat purchase more frequently and in greater quantities than those who don't. And Zendesk's live chat app puts live chat capabilities well within your grasp. Make your customers feel heard and try Zendesk Live Chat today.
Explore our resources
Live chat has a variety of advantages to the business and the customer, here's how to use them for maximum impact.