IT Help Desk Software
IT help desk for professional tech support
Simplify workflows, extend your team's bandwidth, and improve IT service management and delivery with an IT help desk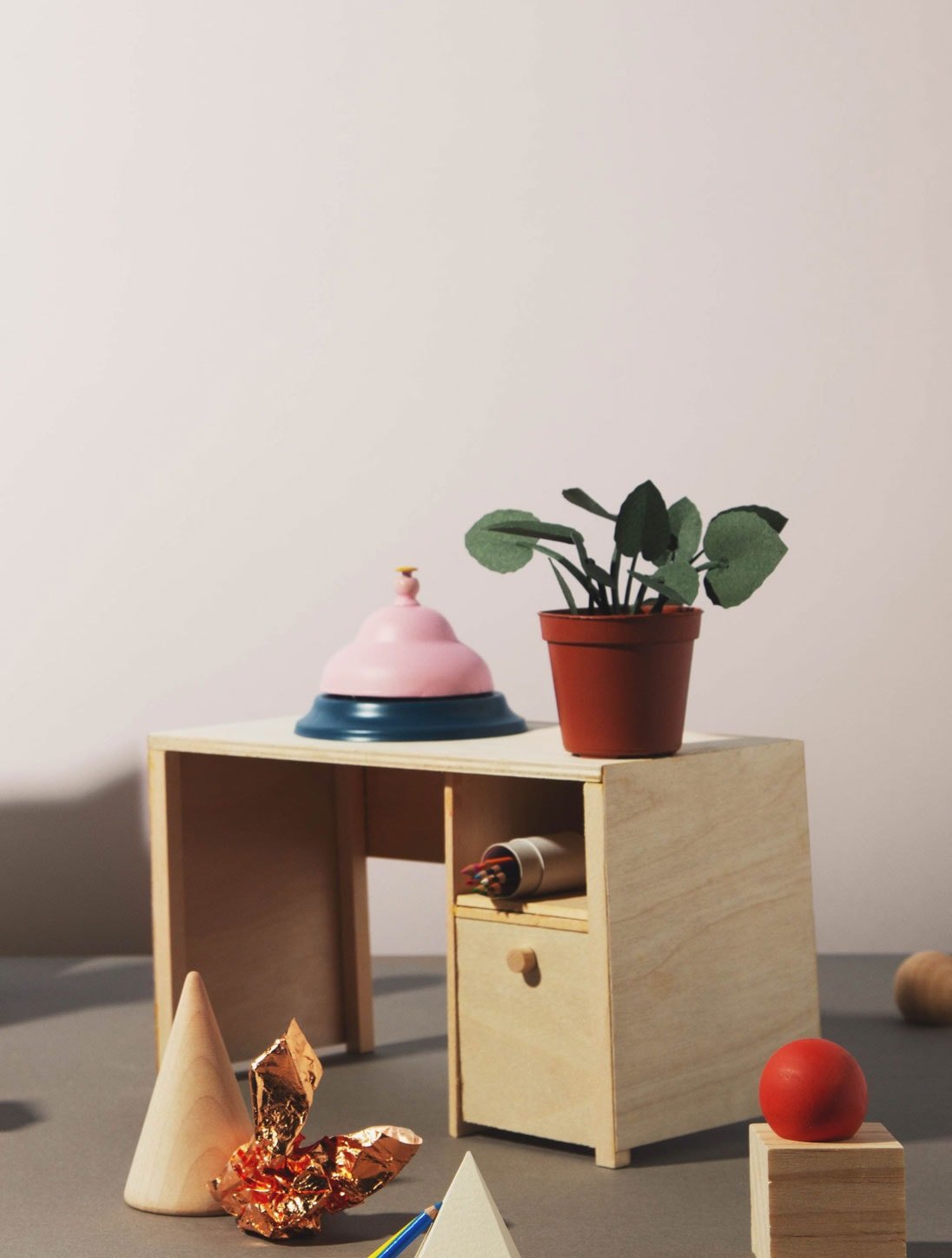 A guide to IT help desks
Your employees may access dozens of apps and programs throughout the day to do their jobs, including in-house software. That creates plenty of opportunity for technical issues. When employees have issues, it pays to use an organized system to solve them. An IT help desk gives your IT team the tools it needs to track and solve issues from various channels in one workspace.
This vital tool saves time and can help IT staff be more effective at solving employee problems, which creates a better employee experience. Ultimately, IT help desks can support a company's growth.
In this article, we'll review the basics of an IT help desk. Then, you can learn about best practices and see why Zendesk is the best IT help desk for your business out there.
If you'd like to skip to a specific section, click through the table of contents below.
What is an IT helpdesk?
An IT help desk is a software platform that helps users solve their problems through a single (or multiple) point of contact. IT help desks allow employees and IT team members to troubleshoot problems, track their issues, and get assistance regarding products, services, or processes. When a technical issue flares up with a piece of software or device, it's the IT helpdesk that everyone runs to.
Nowadays, IT help desks are so much more than a technical expert you ring up to help walk you through the process of fixing your IT problems. Like most other software processes, the help desk has been updated over the years to encompass a range of capabilities. They can integrate with self-service portals to deflect employee questions about IT processes. They can also give IT leaders visibility into the types of cases and questions that reoccur, enabling them to find solutions preemptively and create standardized processes to fix issues.
Why do you need IT help desk services?
An IT help desk is the first point of contact for employees and customers to get their IT issues addressed. Without it, people are left on their own to find out where to turn for help. This can cause a massive waste of time, as the person with the IT issue goes in circles looking for someone to help them. IT help desks cut down on this frustration and time waste by providing a single and easily accessible point to turn to with IT problems. If you're a customer-centric business, an IT help desk is an absolute necessity for preventing headaches and loss of productivity.
How does an IT help desk work?
IT staff can use IT help desk software to create tickets for a wide range of events, including:
Bugs in company software
New feature requests
General employee questions
Problems with the network or VPN
Issues with login credentials
Device compatibility issues
Scheduled maintenance updates
The software creates a ticket for each issue in a central location, whether an employee picks up the phone or sends a text or email. On the IT team's side, a simple user interface makes it easy for them to share information with one another and work on multiple tickets at once. A single issue may require input from multiple departments, so this is a useful feature to have.
The best IT helpdesk software also helps development teams track bugs by grouping tickets with common problems. Chances are, multiple employees will encounter issues related to the same bug, so you can save time by grouping tickets together. When you've patched the bug, you can resolve all related tickets at once.
Having a searchable help center makes an IT service desk even more valuable. You can provide quick answers to common issues, and you can also create a place for senior employees to share their knowledge with new recruits. An internal help center like this can cut down on the total number of tickets and reduce new hire onboarding times.
What is the difference between IT help desk and IT service desk?
On the surface, IT help desks and IT service desks seem like the same thing. In fact, you'll often find the two terms used interchangeably. You may even come across IT experts debating which tasks each platform is ultimately responsible for.
While there's no harm in placing them under the same umbrella, there are actually a few key differences in their functionalities that set them apart. The responsibilities they handle, however, are up to the company implementing them.
IT service desk

IT service desks help teams proactively maintain services, manage incidents, and enable communication with end users and customers. It's a customer-centric communication centerpoint where users, employees, and stakeholders can solicit help from their IT service providers. Ultimately, an IT service desk's end goal is to resolve issues quickly while providing the most helpful service possible.

Both IT service desks and IT help desks handle incident management, commonly referred to as "break-fix". But IT service desks also handle service request fulfilment, self-service, and reporting. It includes IT help desk capabilities, in addition to avenues for fielding requests for new services and providing self-service options and knowledge management for employees to get the answers they need without submitting a ticket.

IT help desk

Back when the IT revolution was just revving up, IT help desks were created as a tool used exclusively to help IT teams, instead of end users. Today, that distinction has become a bit blurry, as help desks can also be used to help benefit customers, too.

IT help desk's main focus is on incident management. IT help desks are typically used to provide reactive, rather than proactive, assistance via basic ticketing. When an employee or customer has an IT-related issue, they can submit a ticket and an IT team member will help them resolve it. At the end of the day, a help desk is a subset of the service desk. Its function is to serve the current needs of your IT team, so that they can better serve the needs of your organization.
Depending on the structure of an organization, the tasks between service desk and help desk may be intertwined. The exact responsibilities vary depending on the company, so there's no need to be too strict with definitions.
Where did IT service desks come from?
IT help desks are technically a subset of the service desk. But the help desk actually came first. Service desks evolved from the IT help desk, born of the need to have a larger range of focus in order to provide better and more holistic services to end users.
IT service desks are inherently more end-user centric, where there's more emphasis on ensuring employees and customers get the answers and support they need in the most efficient way possible. If there's a planned outage for maintenance, for instance, the IT service desk will handle the task of alerting customers, so when the outage happens, the IT desk isn't flooded with tickets.
What are the benefits of IT helpdesk support?
More efficient operations

We've all had that experience where we're working on a project, making good time, and feeling productive. And then it all comes to a screeching halt with the dreaded "error" message. You've hit a roadblock that you don't have the skills to move past, and the deadline for your project is fast approaching.

IT difficulties can wreak havoc on deadlines. And nobody likes to blame the software for a project not getting done on time. Having a robust helpdesk support system in place gives users a faster and more efficient way to move past IT issues. When problems arise, your teams have a centralized platform to turn to so they can either solve the issues on their own, or else locate the right person to contact to get the issue fixed quickly.

Technical headaches can put a huge burden on companies, because they make us feel incredibly powerless. IT help desks create better employee experiences by making it easy for them to tap IT expertise and get help wherever and whenever they need it. Fewer headaches not only improve efficiency, they help keep up company morale.

Make better use of your IT specialists' time

Some technical issues can be resolved quickly with the right instruction. The problem is, not everyone knows where to find those instructions, and frustration grows the longer they search for it. IT help desks provide users with a way to find solutions to their own problems with a few simple clicks, so they don't tie up IT experts' time with phone calls and thousands of questions.

IT help desks help IT team members operate more efficiently by providing them with the tools they need, such as a ticketing system and automation, to manage and resolve IT-related requests. By better organizing tasks and improving workflows, IT teams can free up their time to focus on more pressing or strategic work.

Boost your ROI

Technical difficulties hold up operations, which can mean taking a hit in profits. Technology is meant to speed up business, not slow it down. But software and hardware issues can not only slow down business, it can grind it to an abrupt halt. And every minute that passes can translate into dollars seeping out of your bottom line. IT service desks are invaluable in helping your company run smoothly, which means keeping your profits flowing.

Pinpoint problem areas for improvement

IT help desks empower leaders with trends and gaps in IT service delivery, such as ticket response times and resolutions, ultimately helping them make smarter and more informed decisions for their teams and their workforce. Letting the same issues happen over and over again holds up growth, but identifying the problem areas and strategizing to improve operations even further means you can continue to plan for expansion.
Best practices for IT help desk
Whether your company needs an IT help desk, IT service desk, or ITSM solution, focusing on your end-users is imperative. End users include both your IT staff members who are providing support and services, in addition to your employees and customers, who are receiving the support. Here are a few best practices to consider implementing for your organization:
Use automation and business rules to reduce time spent on repetitive or manual tasks and workflows. This also ensures SLAs and service quality are maintained around the clock.
Build an internal knowledge base—a repository where users can find articles, how-tos, and other content structured to help IT team members and employees solve problems independently.
Monitor key IT metrics, such as resolution and response times, to continuously optimize performance.
Leverage integrations with third party apps to ensure continuity between your IT help desk and the tools your company already uses every day.
Customize your help desk with user experience in mind. Consider the emotions and attitudes of the people who will be using it, and be deliberate in how you set up navigation, interfaces, and processes.
Look for support. Any IT helpdesk software you use should have its own sturdy system of support, which can involve training both online and in-person.
Capture feedback to continue improving. Metrics will only show you part of the picture, so it's important to gather feedback where it's offered, and mine it for any useful information on how you can continue refining your IT help desk processes.
Get Zendesk for a better IT helpdesk experience
Traditional IT help desk solutions are cumbersome and overly complex. Thankfully, Zendesk offers a solution that simplifies how IT teams operate and deliver services to their organizations — all while maintaining ITIL best practices.
Tailor your ITIL implementation for a perfect fit. Zendesk software enables ITIL processes without the typical ITIL tool complexity, so you can put your focus where it counts. And with our flexibility and analytics, your help desk is a system that truly facilitates continuous improvement—the core ITIL tenet.
Automate workflows and solve problems faster
Use automation to manage incidents, events, service requests and more, so your team can focus on what matters most. Pre-defined responses called macros solve common problems faster.
Optimize IT help desk service delivery and performance
Measure key IT metrics with pre-built and custom reports to make smarter business decisions for your team.
Make it easy to tap your team's expertise
Give your workforce fast access to IT knowledge and support via an internal knowledge base and intuitive ticketing system.
A flexible IT solution that fits your needs now, and evolves as your needs change
Zendesk is an open platform that extends according to your needs. With Zendesk's IT help desk solution, access top-tier apps from the marketplace for specific capabilities and seamlessly integrate with the tools your company uses today. And our well-documented open APIs, chat SDKs and mobile SDKs help you innovate and customize your IT help desk.
Trusted by world-class IT teams
Frequently asked questions
Who uses IT service desk software?
All IT teams can benefit from IT service desk software. In fact, it's rare to find an IT department who does not use some sort of service desk solution today. This is because IT teams often manage a variety of processes and interact with all parts of an organization.
What is the difference between helpdesk support and IT help desk support?
Helpdesk support trends to focus on resolving basic issues and questions, whereas IT help desk support provides more comprehensive assistance regarding a company's IT process, software, or systems.
How does an IT helpdesk improve your team's productivity?
IT helpdesks can help improve your team's productivity by reducing time spent answering repetitive questions or completing manual processes. They ensure IT team members have the tools they need to do their jobs well.
Is there any difference between IT help desk and technical support?
Again, you may see these two terms used interchangeably. And depending on the company, they may end up serving the same functions. Sometimes you'll find definitions that claim that technical support includes a higher level of technical expertise. Technical support experts tend to solve more complex technical issues that may be out of the help desk's realm of capabilities.
What problems does ITIL actually solve for companies?
ITIL's framework can typically help companies mitigate risk across their organizations, optimize processes to increase efficiencies and create more cost-effective practices, and, most importantly, build an IT environment that can withstand hyper growth, change, and scale.
How do you attach service tickets to IT assets?
You can attach service tickets to IT assets by integrating your help desk with an IT asset management platform. This lets you see a full portrait of who is using what software platforms on which devices. With better insight into the full scope of the software and devices being used within your company, your IT team can be more proactive in mitigating risks.
Get Zendesk for a better IT helpdesk experience
Whether you're a fast-growing company or an established enterprise, Zendesk's IT solution can meaningfully improve how your team operates and delivers services to your workforce. Sign up for a demo today.
Tap into more knowledge
Keep exploring the world of IT help desks and service desks.