Inbound Call Center
Best inbound call center
Equip your inbound call center with clear, customer-centric software.
The guide to the best inbound call center solutions
Every business needs a way of supporting their customers if they want to stay competitive, but in today's interconnected digital world, a simple helpline number isn't enough. Businesses need a streamlined, process-driven method for handling incoming calls so they can manage communications quickly and effectively. That's where inbound call center software comes in.
In this comprehensive guide, we'll explore the role of inbound call center software in helping businesses boost customer retention and satisfaction. We'll also explore the ins and outs of inbound call centers and the current technology being used to keep contact center operations streamlined and customer-centric.
In this article, we'll address the following topics surrounding inbound call center software services, including:
We'll address and cover the following topics surrounding inbound call center services, including:
What is inbound call center software?
Inbound call center software is a tool that allows you to set up, manage, and improve your inbound call center. Depending on the day, you may have thousands of customers calling your customer service line with questions, issues, and other concerns. You need to organize how those calls are distributed amongst your reps and track the quality of each and every conversation.
With inbound call center software, you can record calls, monitor conversations, send out phone-based polls, and generate reports on your call center's well-being. When the phone is ringing off the hook, you need a solution to simplify, automate, and manage your processes and data. This software is dedicated to managing those inbound, phone-based needs.
Before we dive deeper into inbound call center solutions, however, let's take a look at the logistics of the inbound call center itself.
What is an inbound call center?
An inbound call center is a business's primary point of contact for handling incoming calls from clients and customers. They're used mostly for customer service operations, in which agents process customer questions and issues with the product or service they purchased. By contrast, an outbound call center is one in which the agents reach out to the prospects, as they do with cold-calling. A blended call center is one that operates both inbound and outbound functions.
Businesses can have their own inbound call center in-house, or they can outsource it to a company that provides inbound call center services. Additionally, many inbound call center solutions today offer more ways to communicate with customers, including SMS and social media messaging apps, so businesses can interact with customers on their favorite channel.
A good inbound call center has responsive and pleasant agents who can resolve customer inquiries quickly. It also has the best inbound call center software that lets their agents access important data quickly, pass customers to the correct representative, and track important metrics so teams can be on a continual path to improvement.
Why should your business have an inbound call center?
There are many reasons why a business should consider having an inbound call center. Here are some of the most common:
Your company can't handle the current volume of customer-initiated calls, and it's hurting your ability to deliver high-quality care.
Your customers are leaving due to slow or unproductive customer service experiences — like having to explain their issue multiple times to different agents.
Your customer support team doesn't have a system for prioritizing care to certain clients, meaning they can't fulfill promises to high-priority accounts.
They don't have a good method for gathering and analyzing data from customer service interactions, meaning they can't strategize for improvement.
What services can an inbound call center provide?
Because inbound call centers handle calls initiated by the customer, most interactions are going to be with existing customers, not prospects. There are a lot of different reasons why a customer might be reaching out to your business, so inbound call centers provide a wide array of services, including but not limited to:
Order processing
Dispatch services
Customer inquiries
Technical support
Receptionist services
Help desk services
Bookings, reservations, and appointments
Marketing support
After-hours support
Multilingual support
Your business will have needs for different services depending on your product, industry, and customer service strategy. The two most important things when it comes to inbound call centers — no matter the service — is that the solution is delivered quickly, and the customer's experience in receiving the solution was pleasant.
Because sometimes it only takes one slow or unpleasant experience to make a customer leave forever.
What are the key features of an inbound call center software?
The features you select for your inbound call center services are up to your company and its process. Keep in mind that as you research features and providers, every vendor has different pricing criteria. Some platforms are priced per feature, while others are priced by users or time spent on calls.
IVR
Create an interactive voice response system for routing calls without a human agent on the line and design IVR workflows that suit your customer service process. IVR works like a chatbot over the phone. It guides customers through predetermined scripts to answer frequently asked questions or automatically transfer them to the appropriate agent. You can also use IVR to process payments over the phone without needing to involve your reps.
Call recording & monitoring
Capture every interaction so you can perform better quality control. Recording also serves as a vital training tool during onboarding. When new hires can listen to your best and worst calls they'll have a better understanding of your company's CS philosophy. Not only that, but they'll be prepared with a blueprint for future calls. Once they hop on the phones themselves, monitoring lets managers coach in real time for dynamic learning.
Call scripting
Design messaging that's crafted to let your reps act quickly and provide customers with the solutions they need. You wouldn't start your sales process without a plan, so why would you operate your customer service without one? Call scripts keep your reps on track and move customers through the service process more efficiently.
CRM integration
Compile all of your customer data on one platform so you can access, store, and share information seamlessly across your organization. When your sales and marketing teams work off the same knowledge as your customer service team, buyers receive a consistent experience and walk away more satisfied. CRM integration keeps all of your employees in the loop so that your customers know exactly what to expect.
Reporting & analytics
Get better visibility into performance and patterns so you can step in to course-correct any downward trends. You can only fix the problems you notice. Reporting highlights emerging issues and allows your leaders to make actionable choices. It also highlights your strengths, which is equally essential to growth. By analyzing both ends of the spectrum, your teams can continue doing what works and adjust the things that don't.
Dashboard
View your KPIs and activities at a glance so reps and managers know where they stand in relation to their goals. Customizable, real-time dashboards keep everyone working towards the same endgame. Despite the differences between department KPIs, everyone in your company should be working together to further the growth of your business as a whole. Dashboards provide fun motivation to do so by showcasing everyone's hard work minute by minute.
Multi-channel communication
Engage with customers on their preferred platforms, including SMS, social media, and live chat. Every customer deserves to be helped as quickly as possible, no matter what channel they're using. Multi-channel communication keeps your CS reps open to inquiries from all angles. If you have customers communicating through multiple channels, Zendesk automatically compiles all conversations into a single client history so customers never have to repeat themselves.
Survey/poll management
Get feedback about how your reps are performing and pinpoint areas for improvement. In many ways, your best resource for assessing how your agents are doing is customer feedback. Incorporating surveys and polls as you make changes to your company is a great way to analyze where you stand. As you grow, you can take note of which customers are most responsive and target them for more detailed feedback.
Cloud-based deployment
Quickly install and operate your inbound call center services from anywhere. Your company has always needed communication in the field, but now with many employees working remotely, cloud-based deployment is more important than ever. With out-of-office access, your reps can work from anywhere, making it even easier for your customers to get fast, effective service.
Call routing
Depending on the size of your company, you may have segmented departments for customer service based on specialized types of care—like IT or payment processing. Customers don't like being passed from rep to rep until someone can actually help them. Instead, use call routing to direct your customers to the correct rep in less time. By assigning simple buttons to simple directories, your customers can breeze through your menu and talk to the person they need.
Video chat
Personalize the customer service experience from anywhere in the world with video chat. Video chat gives your customers a one-on-one connection with reps as they work face-to-face to solve problems. Additionally, if your reps are working in tech troubleshooting, video chat allows them to see the customer's tech and walk them through solutions without needing to spend the time visiting individual homes or offices.
What are the benefits of inbound call center software?
We could go on about all the many advantages of having inbound call center software. But they all pretty much boil down to these four:
Improve customer retention.


Customers aren't just paying for the product — they're paying for the service attached to it. Clients are much more likely to continue buying from your company if they know that getting help with their product is a fast, stress-free process.

Resolve issues faster.

When an issue with your product gets kicked around for too long, sometimes it becomes a tangled mess that just gets more complicated the more you try to fix it. Inbound contact centers — especially those with good software tools — let your teams have a practiced, methodical way of dealing with customer inquiries, so customers get their issues resolved faster.

Happier customers.

Happier customers aren't just more profitable, they're also more pleasant to deal with. Customers who get their needs met quickly are more willing to provide feedback, which will only help your inbound call center services improve in quality. Plus, they're better advocates for your brand in their day-to-day lives.

Manage more inbound calls.

You can only have so many customer service agents, and they only have so many hours in their day. Having an inbound call center service lets your customer service reps field incoming calls in a way that gets assistance where it's needed, without making customers wait for too long or overwhelming the agents.
What are best practices for inbound call centers?
Every workplace has its challenges and nuances, and inbound call centers are no different. Agents need to change gears quickly, be personable and friendly with clients, and know where to look for answers. They also need to know how to make the most of their organization software.
Managers can help improve their operations by implementing some of these best practices for inbound call centers and solutions.
Create a positive work environment for the agents. Inbound call center work can be fast-paced and high-pressure. Agents need a comfortable environment to work in, where their accomplishments are valued and their progress is noted. If agents are performing well and handling customer inquiries quickly, there should be some kind of practice in place for celebrating their success.
Seek out customer feedback. Customer service isn't like sales — they can't close a deal and see the exact value of their success in numbers. Every inbound service call center should have a way of getting and analyzing feedback. Without that, it's difficult to tell if your service is actually producing the desired results.
Focus on the right metrics. Chasing after every metric would be time-consuming and unproductive. Select and focus on the metrics and KPIs that give the best visibility into the overall health of your operations. You should also have a way to easily view these metrics, like on a dashboard on your computer that shows at-a-glance visuals of your most critical KPIs.
Automate where you can. With interactive voice response (IVR) and chatbot tools, inbound call centers can free up agents' hands while still getting customers the service they need. For many common inquiries and issues, automation technology can help customers without getting an agent involved. They can either gather enough key information to pass them to a live representative, or simply provide the information needed to solve the issue. You can also automate sending surveys for feedback, and storing information from customer interactions.
Use the best inbound call center solutions. As you're starting to see, technology is a pretty vital component of inbound sales call centers. That means it's extremely important to pick the right software tools — because your agents will be using them over and over again. The best inbound call center services use the most user-friendly platforms available, and offer their staff comprehensive training on how to use it.
Top 15 inbound call center software
Because software is such an important factor in smooth call center operations, we thought you should see what your best options are today.
We've compared, researched, and assessed the following call center software platforms for their user-friendliness, features, and overall value to customers. Keep in mind that many platforms offering call center solutions have features for both inbound and outbound call center service.
Zendesk




LiveAgent




HappyFox




Nextiva




Freshdesk Contact Center




CloudTalk




NICE CXone




RingCentral



Five9




uContact by Integra CCS




Zoho Desk




Aircall




Genesys Cloud




Twilio Flex




8×8 Contact Center



Zendesk is known for its clean, simple interface and seamless usability. Its cloud-hosted platform, Sunshine, includes an omnichannel ticketing system with embedded inbound call center solutions.
Zendesk's platform allows businesses to build inbound contact center experiences that are personalized and fast. It allows customers to reach your customer service reps on their favorite channel, including email, SMS, and social media. And with time-saving tools like automatic ticket creation and customer profiles, agents are more empowered to act quickly. They can also track calls with tickets, and monitor queue volumes and performance with real-time reporting.
It also offers features for selecting and displaying key metrics at-a-glance, so phone support teams can improve operations over time until they are consistently delivering stellar experiences.
Free trial: yes
Starting price: $55/agent per month
Features:
IVR/voice recognition
Automated routing
Call center management
Call routing
Customizable dashboard
Performance metrics
LiveAgent is a popular cloud-based call center software solution used by both small and large businesses. It has features for omnichannel communication including social media, live chat, and HD video call, and includes integrations for gathering all interactions in a central location.
LiveAgent's skill-based routing lets businesses take control over how incoming calls get routed in order to deliver the best possible service. Plus, it also offers unlimited call recording, so businesses can store and analyze past interactions for improvement and training resources.
Free trial: yes
Starting price: $15/feature per month
Features:
Call monitoring
Recording
Reporting/analytics
Caller profiles
Voice customization
HappyFox Cloud Contact Center is a customer service feature offered by HappyFox Helpdesk. They get their phone support through an integration with RingCentral or Aircall's IVR, meaning incoming calls are routed before even ringing inside HappyFox's platform.
HappyFox's ticketing system is designed for smooth processing of incoming calls. Users appreciate the software's well-composed agent scripts. These helpful tools help boost first call resolution metrics by giving reps step-by-step guidance for troubleshooting with customers.
Free trial: yes
Starting price: $29/feature per month
Features:
Call center management
Survey/poll management
Routing
Feedback management
Alerts/escalation
Learn more about Zendesk for HappyFox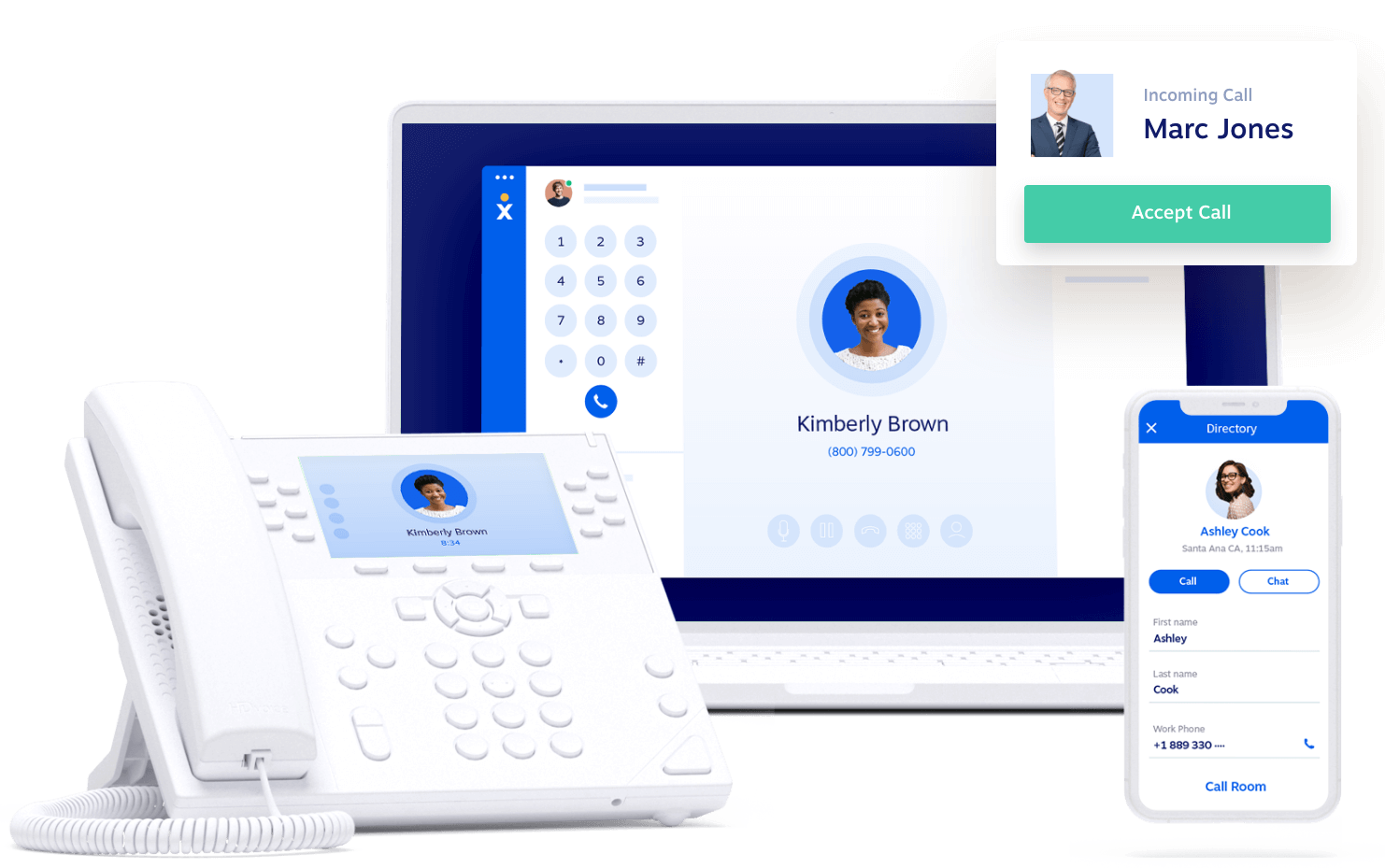 Nextiva is a phone support system that lets businesses collect all of their scattered customer communications onto a single platform. It offers IVR for letting customers help themselves without agent intervention, as well as skill-based routing and a clean interface that lets agents work quickly.
One of Nextiva's most popular features is its intelligent virtual agents — or IVA. This feature can manage high volumes of calls on its own and even handle sensitive data. And because it's cloud-based, all updates are non-disruptive, meaning there's never a gap in customer service because of necessary maintenance to the platform.
Free trial: no
Starting price: $50/month
Features:
IVR/voice recognition
Call calling
Alerts/escalation
Real-time chat
Queue management
Formerly Freshcaller, Freshdesk Contact Center is a cloud-based contact center solution. Users can either bring their own carrier, or purchase numbers through the platform from over 90 countries.
This platform is especially useful for remote teams. High volumes of callers are monitored by a virtual leader for better visibility into remote team performance, and advanced routing capabilities help customers reach the best-qualified agent for their issue.
Free trial: yes
Starting price: $15/feature per month
Features:
Call routing
Call scripting
Caller ID
Voice customization
Remote support
CloudTalk's call center software is designed to help small and medium-sized businesses improve customer relationships. Users can set up a local presence from anywhere in the world, automatically track and record calls, and receive calls through their browser or mobile device.
Cloudtalk promises crystal-clear calling, so users don't have to worry about outages or poor audio quality. Other key features include support tool integrations, smart detection of missed calls, real-time dashboard, and IVR.
Free trial: yes
Starting price: $25/user per month
Features:
Call duration
Call tracking metrics
Call scripting
VoIP
Inbound reporting
CloudTalk offers an integration with Zendesk. To learn more, check out the CloudTalk app in the Zendesk marketplace.
CXone is a customer experience platform that offers inbound call center services. It offers powerful routing, analytics, and workforce optimization functions that help teams resolve customer issues faster and with less wait time.
NICE CXone has impressive automation features for handling repetitive tasks. Its automation finder helps users select which automation features are best for their long-term success. Users also enjoy the automation studio with its drag-and-drop capability and no-code components.
Free trial: yes
Starting price: $100/feature per month
Features
On-demand recording
Network monitoring
IVR/voice recognition
Workflow configuration
Survey/poll management
NICE CXone offers an integration with Zendesk. To learn more, check out the NICE CXone app in the Zendesk marketplace.
RingCentral Contact Center is a customer service software solution that promises to make communications simple. This blended outbound and inbound call center services platform offers features that allow businesses to optimize their agents' schedules and prevent long hold times for customers.
Skills-based routing ensures that incoming calls are directed to the best qualified available agent for speedier issue resolution. Plus, with incentivized gamification, managers can keep agents engaged so they continue to deliver great customer service.
Free trial: no
Starting price: contact vendor for pricing details
Features:
IVR voice recognition
alerts/escalation
Queue management
Reporting/analytics
Call recording
RingCentral offers an integration with Zendesk. To learn more, check out the RingCentral app in the Zendesk marketplace.
Five9 includes Practical AI for a more streamlined communications process across all channels. The Five9 Intelligent Cloud Contact Center empowers businesses to engage and motivate their agents. It also has features for gamification, analysis, recording, and performance management.
Five9's popular visualization widgets allow users to customize how they view their most important data. Users also appreciate the workflow automation savings calculator, which assists businesses with selecting the automations that will save them the most time and money.
Free trial: no
Starting price: $100/feature per month
Features:
Automated routing
Chatbot
Recording
Text analysis
Queue management
Five9 offers an integration with Zendesk. To learn more, check out the Five9 app in the Zendesk marketplace.
uContact by Integra CCS is an all-in-one omnichannel contact center solution. This platform is popular for its unified inbox, which allows users to gather and view all of their interactions in one place no matter what channel they occurred on.
uContact's blended phone center platform allows for outbound and inbound call center services. It also offers tools for monitoring performance, like a KPI dashboard, time-stamped recordings, cross-channel interaction recording, and more. Plus, it has a customizable gamification feature that lets managers create their own games for motivating their teams.
Free trial: no
Starting price: $40/feature per month
Features:
Call recording
Chatbot
Real-time chat
Survey/poll management
Voice customization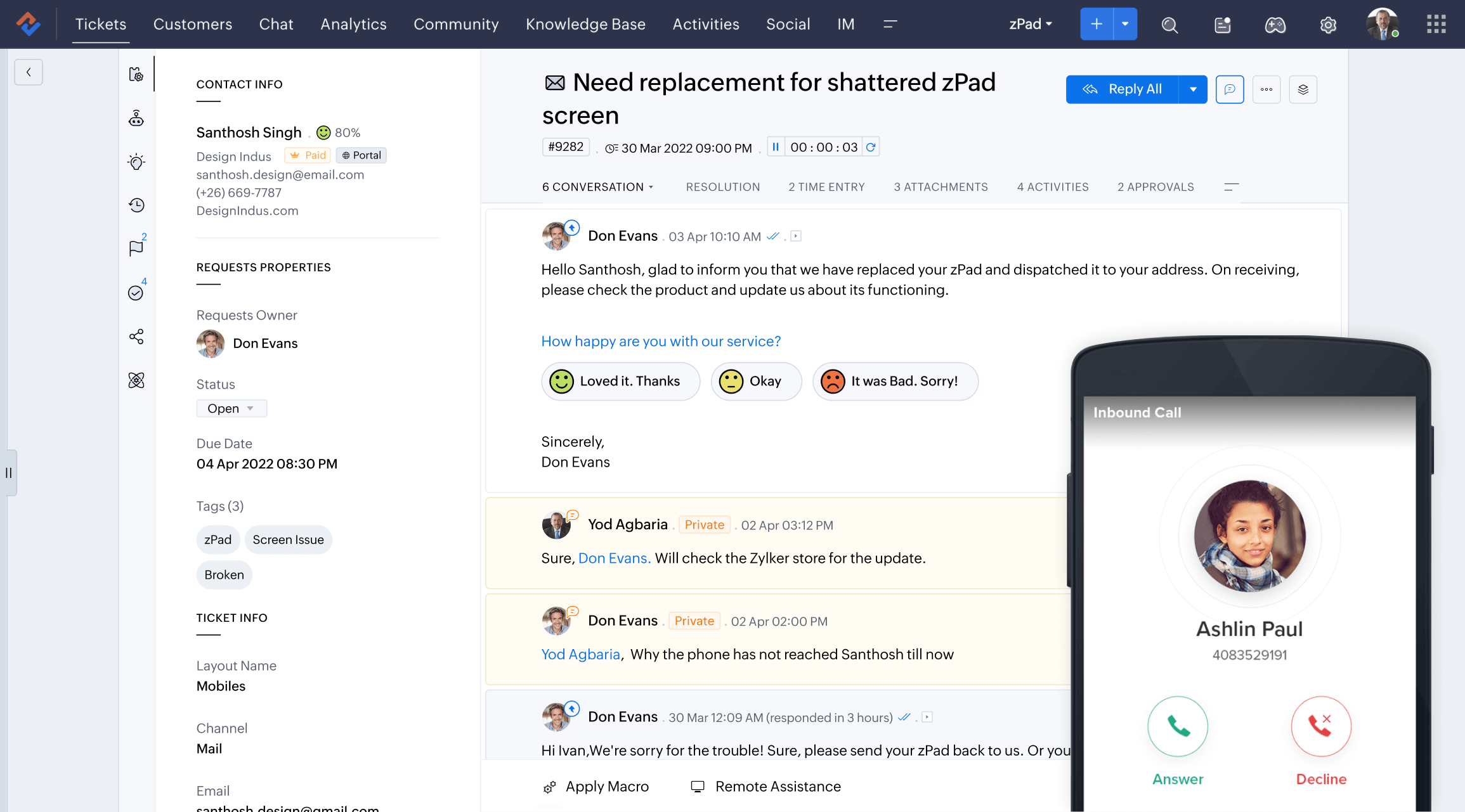 Like Zendesk, Zoho Desk is part of a larger platform that offers a suite of useful business apps. Zoho Desk offers omnichannel communications, streamlining workflow automations, and a self-service center.
Zoho Desk's AI-powered virtual assistant, Zia, alleviates agents' workload by chatting with customers of the company's website or mobile app. Zia is especially good at reading between the lines and using context within a conversation to detect negative sentiments, so agents have a better idea of what's causing problems.
Free trial: yes
Starting price: $14/user per month
Features:
Screen sharing
Customer complaint tracking
Dashboard
Sentiment analysis
Text analysis
Aircall is a call center solution that's popular for its simplicity. It offers one-click integrations, allowing users to quickly connect their inbound call center services with their help desk and CRM. It also promises an easy set-up so teams can learn and use the platform quickly.
Aircall lets users blocklist numbers, so agents don't have to deal with annoying spam calls and bots. It also has features for customizable business hours, call conferencing, queueing, and monitoring.
Free trial: yes
Starting price: $30/user per month
Features:
Automated attendant
Call tagging
IVR/voice recognition
Time zone tracking
On-demand recording
Aircall has an integration with Zendesk. To learn more, check out the Aircall app in the Zendesk marketplace.
Genesys Cloud's inbound call center software offers a modern interface for fielding inbound calls from customers. It allows users to interact with customers on their favorite channels. It also lets them transition between channels if issues escalate and require another mode of communication.
Genesys Cloud promises to reduce handling time by giving agents the tools to deliver empathetic aid at every step of the process. It offers tools for personalizing scripts and quickly retrieving customer data with a click.
Free trial: yes
Starting price: $75/user per month
Features:
Call routing
Call monitoring
Blended call center
Call transfer
Survey/poll management
Genesys Cloud has an integration with Zendesk. To learn more, check out the Genesys Cloud app in the Zendesk marketplace.
Twilio Flex is a flexible contact center platform included in a suite of business apps, including products for marketing campaigns, inbound calling, outbound calling, and account security. It promises fast deployment, with cloud contact centers being set up in days instead of months.
Twilio Flex allows for personalized interactions by putting the most relevant information in front of your agents. It also supports chat over multiple channels, including WhatsApp, SMS, and WebChat.
Free trial: yes
Starting price: to receive calls, $1/month per phone +.01¢ / minute
Features:
Big data analytics
Archiving & retention
Chat/messaging
Event-triggered actions
Call recording
Learn more about Zendesk for Twilio Flex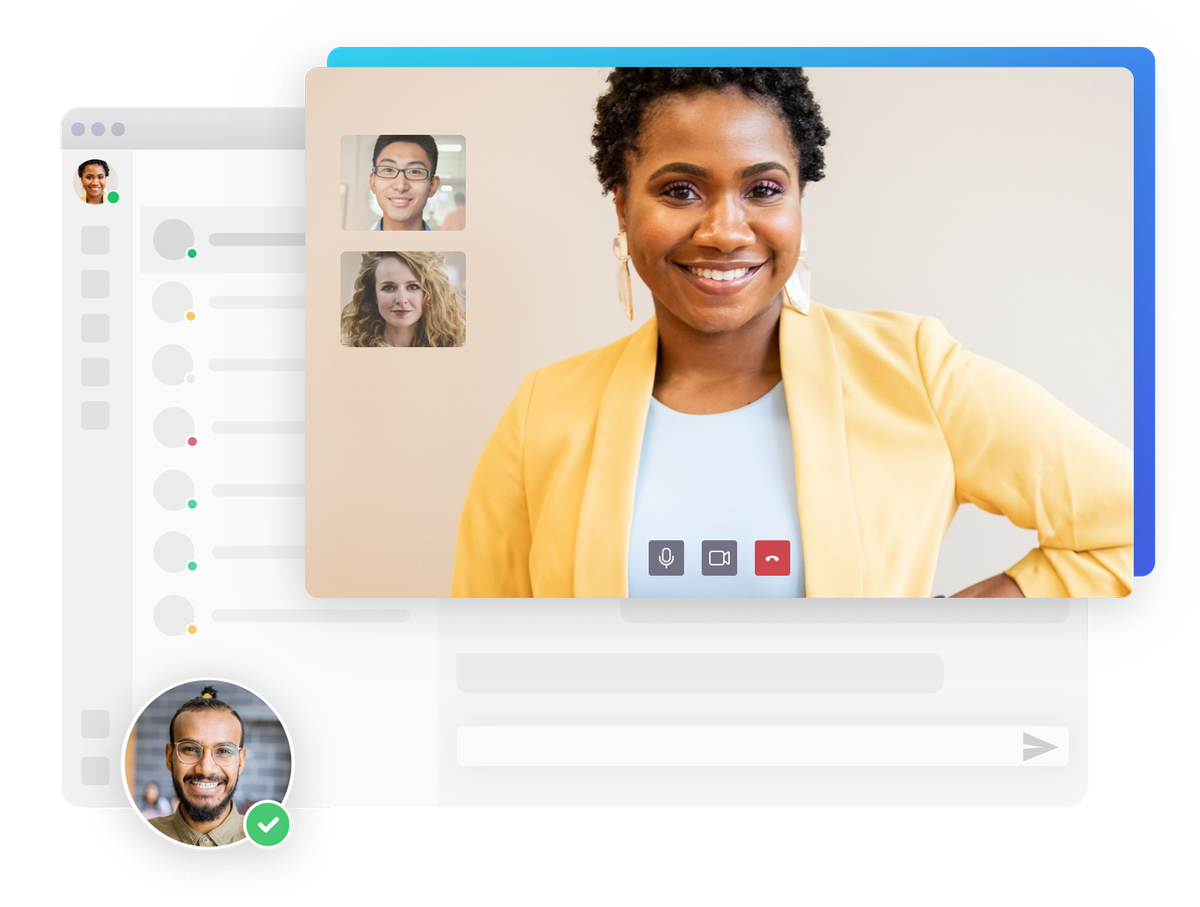 8×8 is a cloud contact center solution offering inbound and outbound functions and features. It has popular inbound call center services like automatic call distribution (ACD), IVR, and digital channels.
8×8's popular workforce engagement management is also popular for keeping teams engaged, even with less coaching time. It also has features for gathering customer feedback directly after interactions, so managers can get real-time insight into agent performance.
Free trial: yes
Starting price: $0 per user per month, +.04 ¢ / minute
Features:
IVR/voice recognition
Quality management
Alerts/escalation
Agent interface
Call scripting
8×8 offers a simple integration with Zendesk. To learn more, check out the 8×8 app in the Zendesk marketplace.
How to choose the right inbound call center solution?
When trying to decide which inbound call center software is right for your company, there are a few factors to consider. Before choosing, ask yourself these questions about your company and your customer service practices:
What business apps (like CRM) will need to integrate with my call center solution? Any software you're currently using should be able to connect to your other apps, so you can easily share data and communications across platforms.
What kind of security and compliance do you need? Check the security measures and encryption of any platform you're considering, to make sure it's safe for your customer's data.
What's your current call volume? How many agents do you have? Some software platforms are designed for larger or smaller teams, and it's important to know where you fall so you don't overpay for something you don't need, or cut yourself off from features you do need.
What's your team's IT capability? A clean, intuitive interface is key to getting your new inbound call center solutions up and running. You may also want to note which providers offer the best support, training, and knowledge base.
Is your team willing to test drive a platform? The best way to know if a platform is right for you is to try it. If your team is willing to try something on for size, definitely take advantage of the chance to experience a platform before committing to it.
Frequently asked questions
What types of businesses benefit from inbound call centers?
The five sectors that benefit the most from inbound call centers are retail, banking & financial services, government, transportation & travel, and healthcare. But really, any kind of business that involves frequent customer interactions can benefit from having an inbound contact center.
How do you handle inbound calls?
The best way to handle inbound calls is to have an established process for making sure the wait time is short, and the solution is fast. The agent should control the conversation with questions and statements meant to direct the caller to the best solution. There are also little things agents can do to make the interaction better, like pronouncing the caller's name correctly and speaking clearly so they don't have to repeat themselves.
When should your small business outsource to an inbound call center?
There's no hard and fast rule for how big your business needs to be before outsourcing your inbound call center services. The best method is to do a deep analysis of your current practices, and determine if your customer retention is what it should be. If you're getting a lot of one-time sales, it's possible you might need an inbound call center to handle customer concerns that are causing them to avoid purchasing a second time.
How can you transform customer experience with an inbound call center system?
Customers can be demanding, but pleasing them comes down to a few fundamentals. They just want their service to be fast and easy — which is exactly what call center systems do. Having a call center solution lets you handle customer issues faster and with better results, which can massively influence how customers think of your company.
Clients are much more likely to purchase from you again if they know that there's a strong and fast support system in place if anything goes wrong with their product or service.
How can you improve your inbound call center?
There are a lot of things you can do to improve a failing inbound contact center. You can improve the people with training and incentivized gamification. You can improve the operations with intuitive and powerful software that will cut down on repetitive tasks and allow agents to pull up customer information with a click. And you can improve practices by using your data to make better choices, pinpointing problem areas, and recognizing top performances.
Ready to try inbound call center software?
With Zendesk's inbound call center software, agents can spend more time pleasing customers and less time navigating labyrinthine tech. Try the system that makes it easy to track calls with tickets, monitor queue volumes and agent performance with real-time reporting, and understand how your phone support fits into your multi-channel operations.
Before you disconnect
Providing support over the phone is a skill all on it's own. Learn how increase productivity and happiness at inbound call centers through some of our blog posts and resource articles.