Drive more engagement with outbound messaging
Deliver great conversational experience at scale, across all customer journey touchpoints with the Sunshine Conversations Notification API. Simply connect the API to send business-initiated messages on channels your customers love such as WhatsApp or SMS, and drive more value from your engagement.
Capabilities
The complete outbound messaging package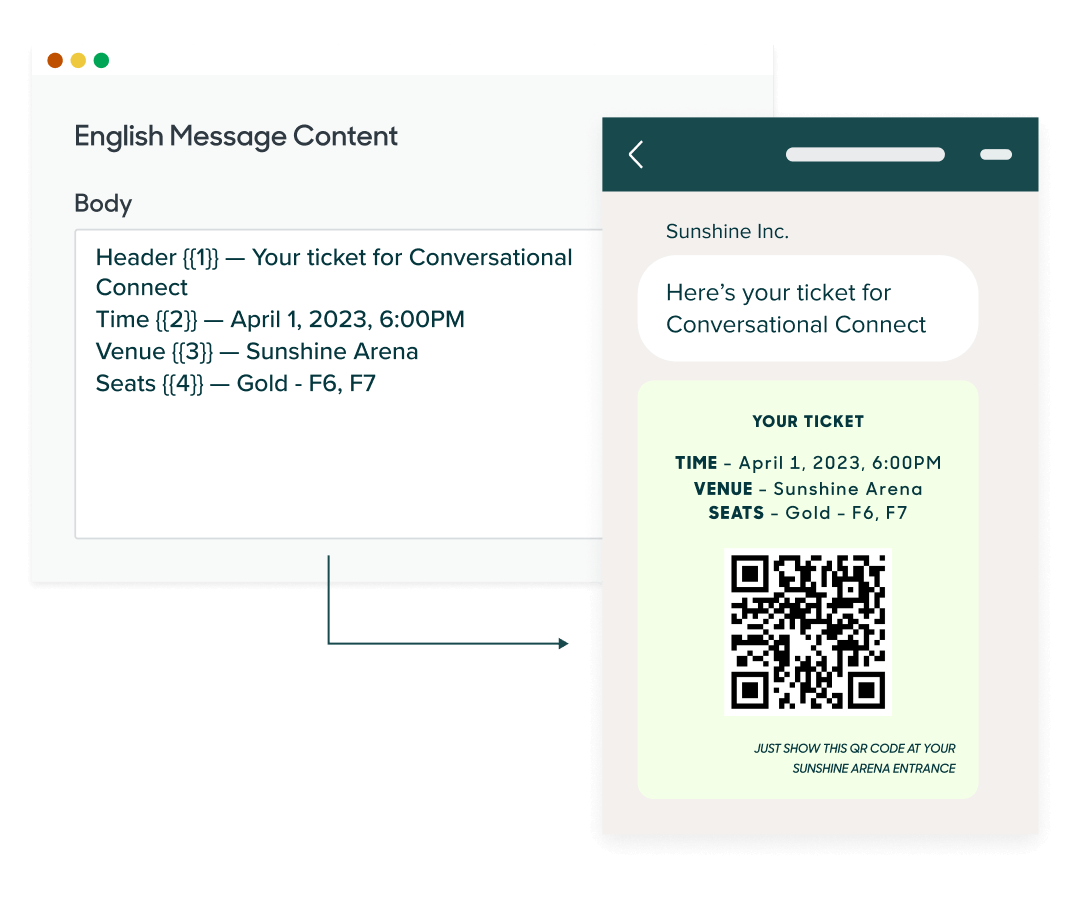 Go beyond text
Engage with customers on channels they love using structured rich message templates. Get out-of-the-box support for all message types, including multimedia.
Keep the context
With full contextual support, you can turn outbound messages into two-way conversations with template message reconstruction. Get the full context on reply including full user profile and history.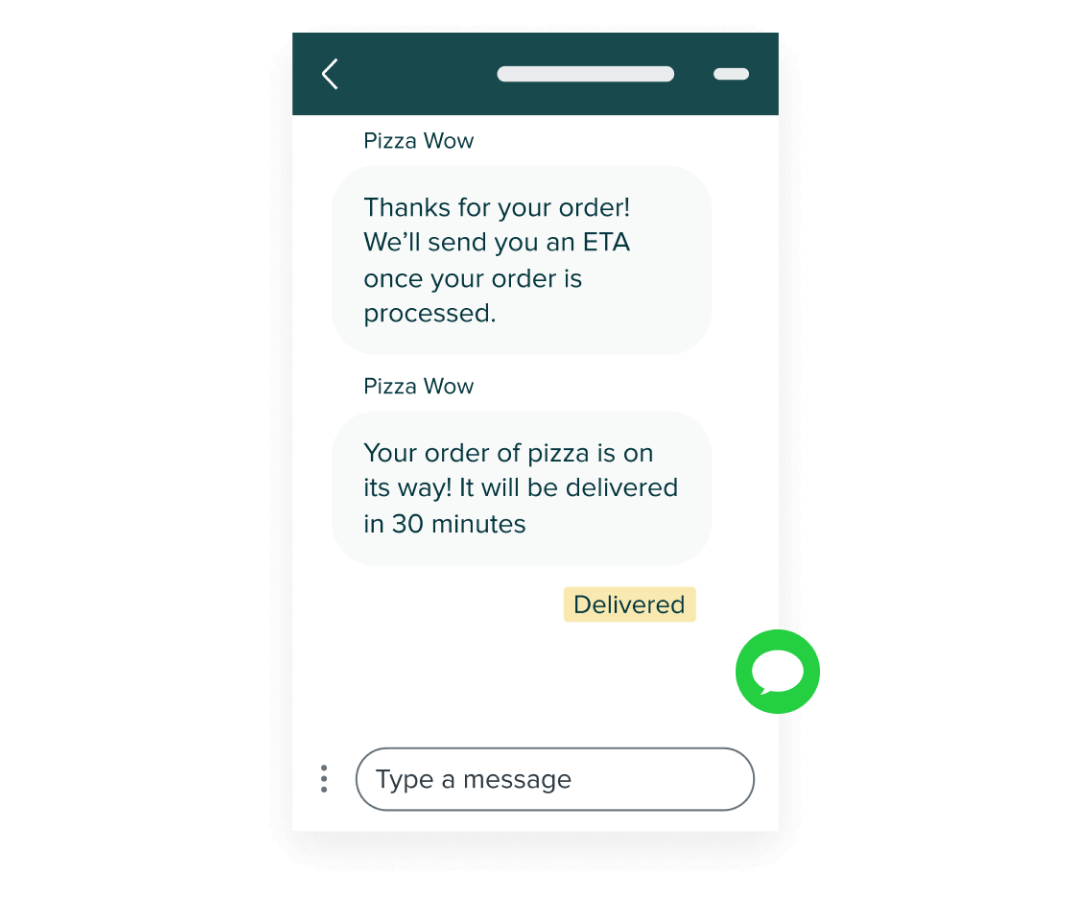 Never lose track
Follow the delivery status of your message with reporting triggers. Track progress of your outbound messages with channel and user device delivery indicators.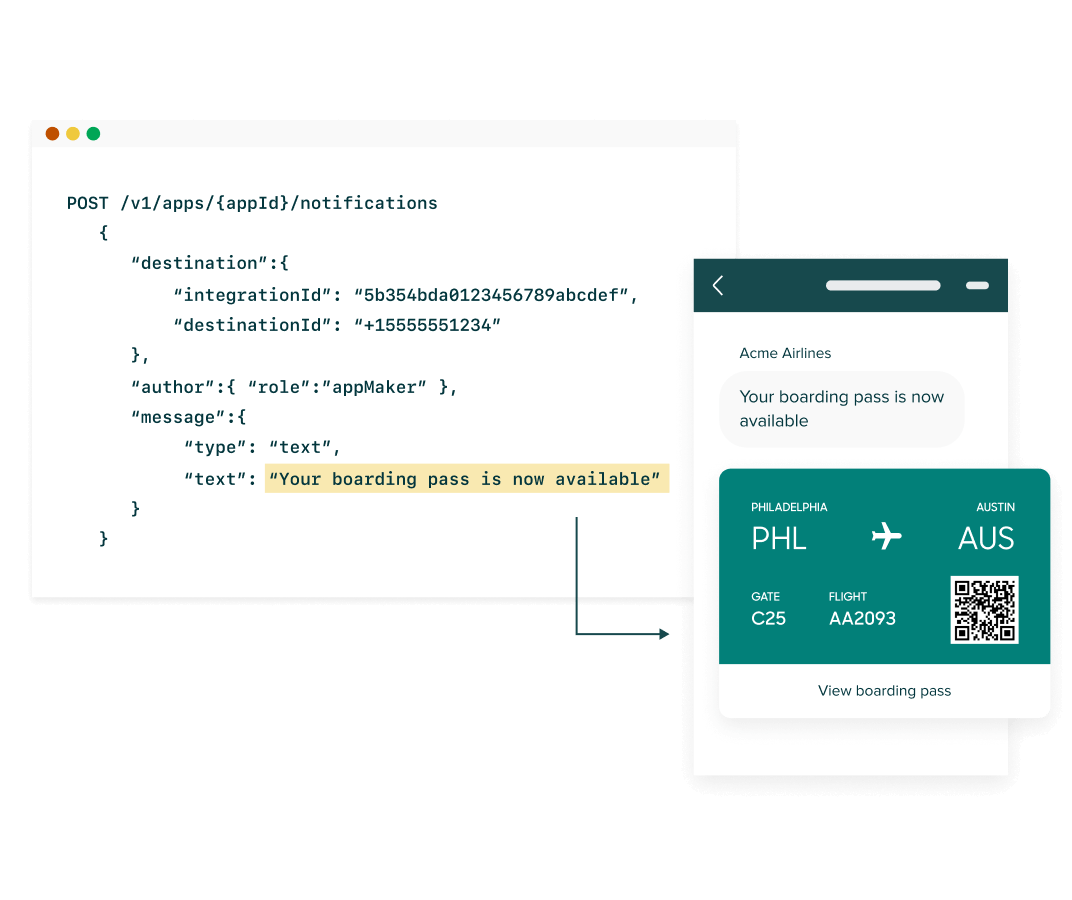 Send messages efficiently
Reduce your technical load by sending one or many outbound messages in a single API call.
Proactive messaging, real results
"The Notifications API was a game changer for us. Brands using our hospitality platform were in production in weeks and immediately saw revenue and ROI from proactively messaging their customers."
Andrew Pirret
Access to all Sunshine Conversations APIs, including the Notification API, is included in Zendesk Suite professional plan and above.
The first 1,000 notifications are on us.

Usage add-on packs of 25,000 Notifications are available at $50 per month.
Evaluate for free. Pick a plan later. No credit card required.
See pricing