Drive more engagement with outbound messaging
The Sunshine Conversations Notification API lets you send business-initiated messages on WhatsApp and SMS so you can deliver better customer experiences at scale. With a streamlined API that keeps technical load to a minimum, reaching one or many customers with personalized messages has never been easier.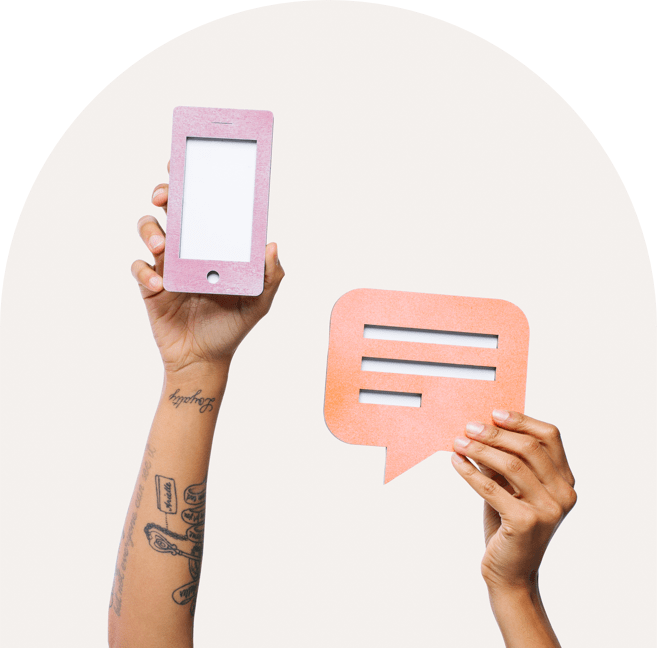 Build brand loyalty
The best customer relationships are reciprocal. Keep your customers engaged and be the first to reach out with personalized messaging touch points. Build lasting relationships and drive higher customer satisfaction by sending proactive messages across the customer journey.
Bring customers back
Keep the conversation alive with customers who have disengaged and are showing signs of churning. Send personalized messages and get a dialogue going again and have them automatically delivered to your customer's preferred channel.
Get in front of escalations
Don't leave customers in the dark. Keep them informed of service issues before or as they're unfolding so that they always have the latest information at their fingertips. Avoid tying up costly support channels like voice, chat, and email by sending proactive messages where your customers are most likely to see them.
Capabilities
The complete outbound messaging package
Go beyond text
Now you can engage with customers on SMS and WhatsApp using structured rich message templates. Get out-of-the-box support for all message types, including multimedia.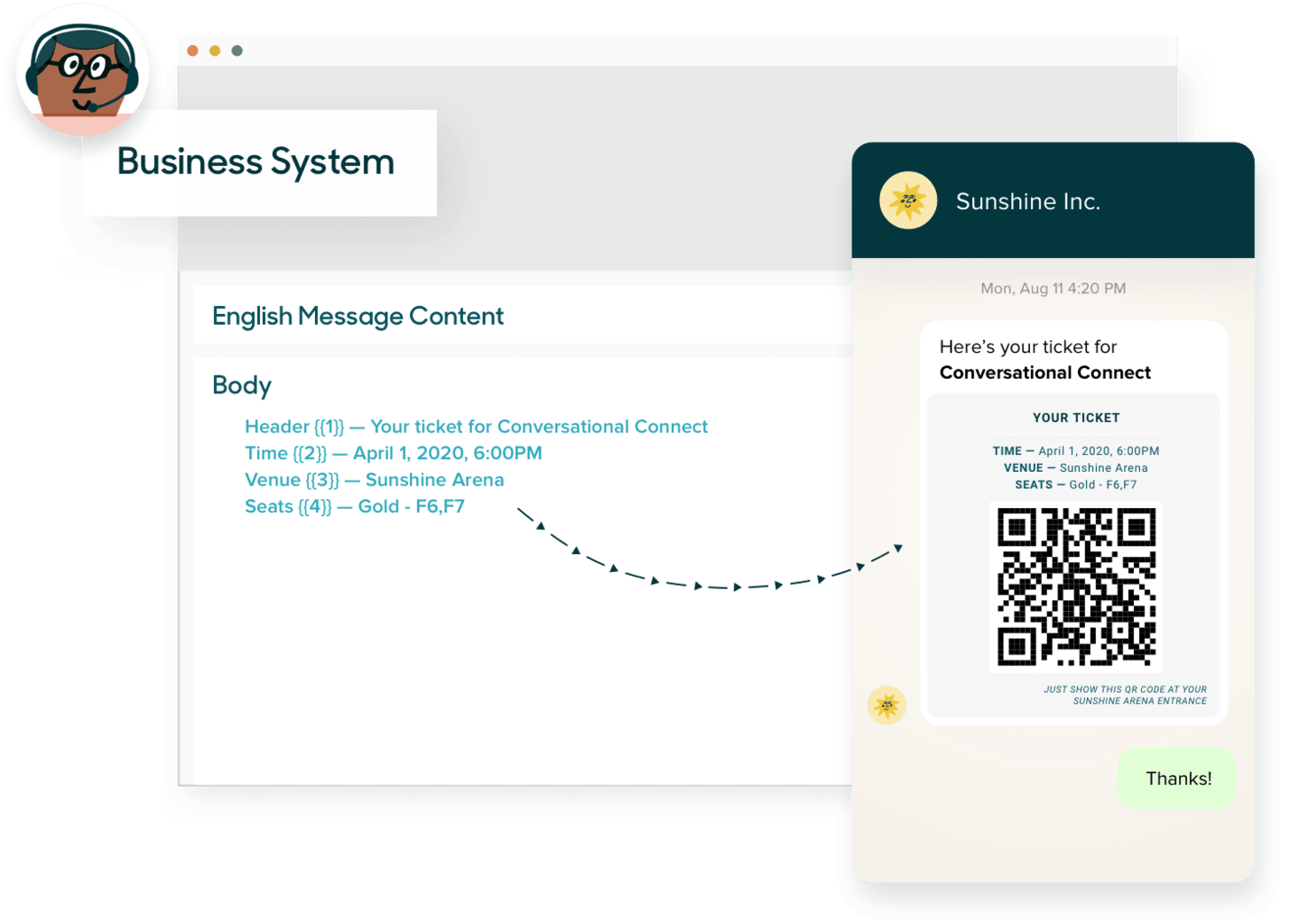 Keep the context
With full contextual support, you can turn outbound messages into two-way conversations with template message reconstruction. Get the full context on reply including full user profile and history.
Never lose track
Follow the delivery status of your message with reporting triggers. Track progress of your outbound messages with channel and user device delivery indicators.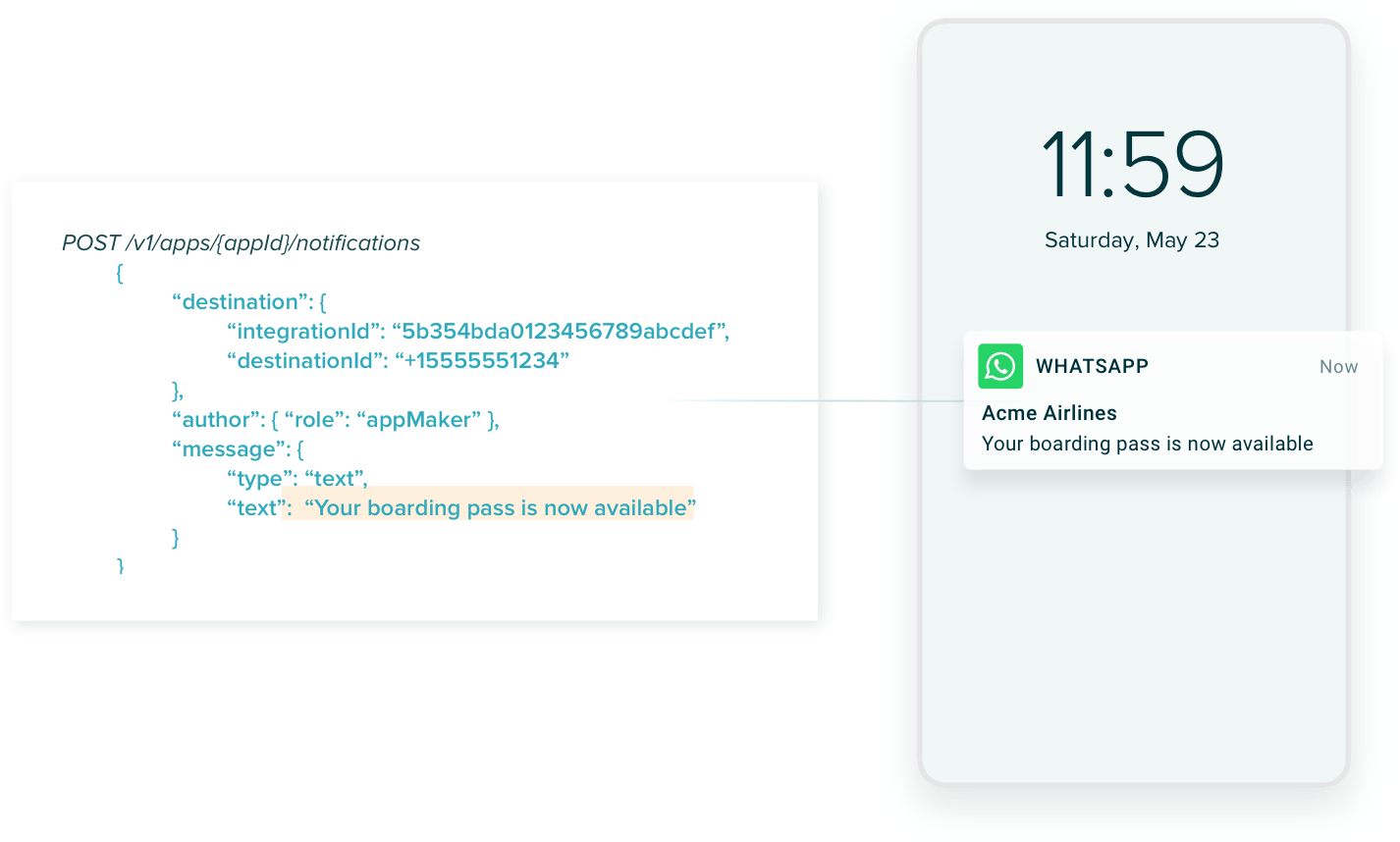 Send messages efficiently
Reduce your technical load by sending one or many outbound messages in a single API call.

Proactive messaging, real results
Bringing customer engagement to new heights
"The Notifications API was a game changer for us. Brands using our hospitality platform were in production in weeks and immediately saw revenue and ROI from proactively messaging their customers."
Andrew Pirret
Here's the deal
The Notification API is available as an add-on to Sunshine Conversations Premium and Enterprise plans starting at $500 per month.