State of
Messaging
2020
To channel Ernest Hemingway, the messaging era came slowly, then all at once.
Over the course of the past decade, messaging changed the way we get our news, interact with our colleagues, and keep in touch with the people we care about. In 2017, it officially overtook social media as the world's favorite onlinepastime. Since 2018, nearly every major messaging channel has opened its doors to businesses while businesses have embedded modern messaging experiences into their own apps and websites.
In 2019, messaging itself became the story. Dominating global headlines, it sparked political protests, misinformation wars, and an ongoing debate over the pros and cons of end-to-end encryption (privacy advocates and consumers loveit, law enforcement and authoritarian regimes, not so much).
We spoke to more than two dozen customer experience, sales, marketing, and product leaders at some of the world's most conversational companies about the state of messaging in 2020. This report draws from the insights they shared withus, original and third-party data, and our own research and reporting from the front lines of the business messaging revolution. Welcome to the conversation. 👋
Zendesk makes it easy to bring messaging into your business, at every step of the customer journey. Let's keep the conversation going.
Contact us
Rob Lawson, Global Partnerships, Google
"
We'll start to see the pendulum swing from customer care being the primary driver for business messages towards marketing, lead generation, and sales. To date we've seen businesses primarily motivated by reducing call center costs andfrustrations for existing customers. In 2020 we'll see increasing activity from brands deploying conversational techniques to engage new customers and drive incremental business value.
"
The global messaging landscape
People around the world spend more time messaging than nearly any other activity online, and everyone has their favorite chat app. While the landscape remains diverse and fragmented, a few Big Tech behemoths have dominated the conversation.
42% of people on the planet have a smartphone
87% of smartphone owners use messaging
The messaging wars continue
As Facebook works toward merging its messaging apps into one mega messaging platform, WhatsApp has hit 2 billion users, and Messenger has held steady in second place. Tencent retains its grip on China with WeChat and its older but more youth-oriented sibling, QQ.
Jiaqi Pan, Co-founder and CEO, Landbot
"
With the continued adoption of the WhatsApp Business solution, the western market will finally have a messaging player that could replicate the WeChat-universe.
"
Most popular messaging apps by monthly active users (in millions)
There's a WhatsApp for that
WhatsApp is the leading chat app in 112 countries, up from 104 last year. WeChat remains ubiquitous in China, while Korea's KakaoTalk, Japan's LINE, and Eastern Europe-oriented Viber retain their regional strongholds (obscure Android app imo remains an outlier in Uzbekistan and Turkmenistan). Note that this map does not include telco-based texting (SMS/RCS) or iMessage, Apple's default texting solution, which is used by 45% of active smartphone users in the U.S.
Top messaging app in each country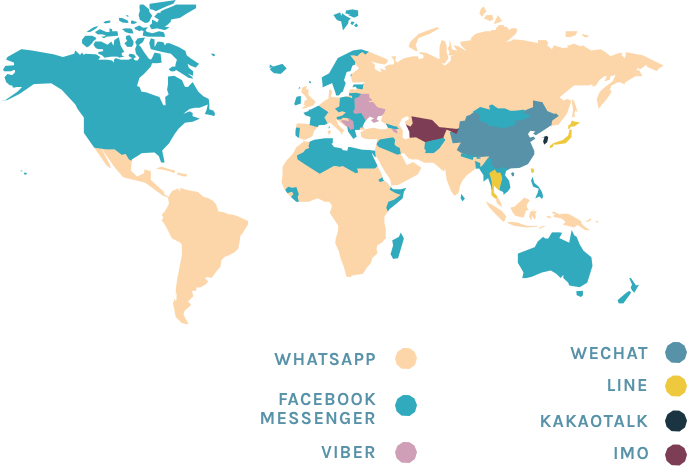 KakaoTalk is used by 90% of South Korean smartphone users
Sibling rivalry
As more businesses connected to WhatsApp's Business API over the course of 2019, we saw the number of WhatsApp messages flowing through the Sunshine Conversations platform grow by more than 3,000%.
Growth in messaging volume on Zendesk's Sunshine Conversations platform

Finding their voice
They're not messaging platforms per se but smart speakers and voice assistants are key pieces of the conversational revolution, changing the way we communicate — and how we interact with brands. Amazon was first out of the gate, but Google is nipping at Alexa's heels, while Alibaba, Baidu, and Xiaomi battle it out for Chinese market penetration.
Lauren Kunze, CEO, Pandorabots
"
The industry is making rapidly accelerating breakthroughs on previous technology hurdles, including speech synthesis, artificial emotions or the "uncanny valley," and natural language processing. It's critically important that corporations and organizations dedicated to AI ethics continue actively developing tools for things like deep fake detection or fighting algorithmic bias to ensure AI for good and AI for all.
"
Global smart speaker market share:
2016-2019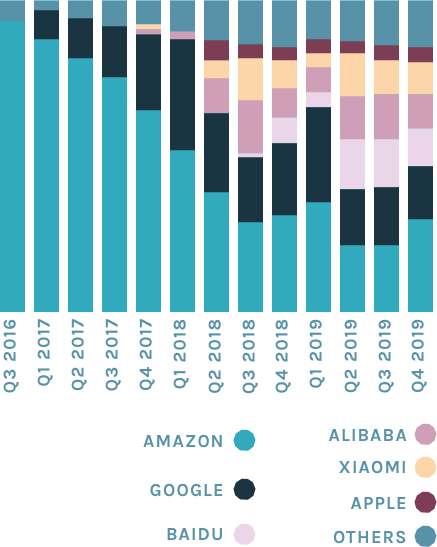 Just browsing
Consumers are still using voice assistants for information and guidance rather than making purchases.
Akhil Talwar, Director, Product Management, Bold360
"
2020 will be the year that single or limited-purpose conversational bots will find themselves on the chopping block. Bots will be increasingly reviewed based on their performance and common metrics – in the same way human agents are – and those that offer limited capabilities and can't scale across different tasks and responsibilities will find their days numbered.
"
How customers are using voice assistants for consumer products and retail


74% of consumers already use voice assistants for researching or buying products
Chatbots are dead. Long live chatbots.
Chatbots have been through the hype cycle so many times that seven out of 10 people have "chatbot fatigue," according to one headline. But the truth is they've simply become part of the fabric of digital commerce. Businesses are deploying bots across marketing, sales, and support, and they're doing so with a distinctly human touch.
News coverage of chatbots over time
Banking on bots
Nearly half of finance and insurance businesses have embraced bots for everything from lead generation to customer support.
Percentage of businesses using chatbots per industry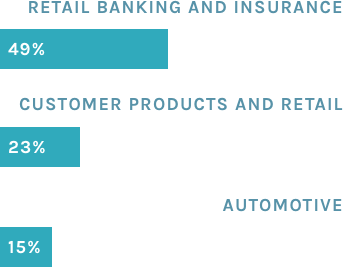 "By 2022, 70% of all customer interactions will involve emerging tools like chatbots, machine learning, and mobile messaging, up from 15% in 2018"

Eva Taylor, Sr. Manager, Social and Marketing Operations, Hootsuite
"
Automation can help reduce the workload, but a human touch will still be important for building deeper customer relationships at scale.
"
The rise of conversational business
Each year Zendesk uncovers the top trends in customer experience and engagement, based on industry surveys and data from 45,000 customers across 140 countries. This year's CX Trends report showed that businesses are slowly embracing the notion that every customer interaction is part of a conversation. These conversations are taking place across a number of channels, with messaging and chat emerging as favorites for businesses and customers alike.
In 2019, the number of messages exchanged between businesses and customers on Zendesk's Sunshine Conversations platform increased 500%
It's still early
While conversational business channels like SMS, chatbots, voice assistants, messaging apps, and chat still aren't as common as phone and email, that's about to change. A growing number of businesses plan to add them in 2020.
Cesar Miguel, Head of the Innovation Factory, Accor
"
Customers want answers now, not in 24 hours (like email), not in a week (postal mail). And today most companies are not organised to provide that. This speed can only be done with real-time interaction platforms, and that's chat and voice.
"
Channels companies offer or are planning to add in the next 12 months
The need for speed
Businesses are adopting messaging for the same reasons consumers love it. Messaging is fast, personal, convenient, and secure. Unlike traditional live chat, messaging is also asynchronous and sessionless, which means customers can pick up where they left off and agents can serve more customers at a time, armed with the context they need to offer more personal experiences.
Reasons companies offer messaging
Sarah Marion, Associate, iNovia Capital
"
2020 will be the year we start to see meaningful industry maturity. I'm seeing startups raise big money, while incumbents are bolstering their conversational strategy through acquisitions. 2020 is the year of billion-dollar conversational businesses.
"
Conversational commerce is here
Messaging is most common in the retail industry, where conversational commerce is emerging alongside support.

Lawrence Lewis, Sr. Director of Customer Experience, Dyme
"
Conversational technology in 2020 will make an already competitive commerce landscape significantly more competitive. Adding conversational to your tech stack now will help separate your business from the pack.
"
Percentage of businesses using messaging
LATAM leads the way
Latin America — where WhatsApp is queen — is embracing conversational business faster than other regions, with Asia Pacific, Europe, Middle East, and Africa following closely. In many developing countries, messaging has leapfrogged web, email and mobile apps to become the digital commerce channel.

Patrick Nguyen, CTO, [24]7.ai
"
As business messaging volumes jump in 2020, many companies will suffer the pitfalls of increased costs and degraded customer experiences associated with new channels. They will need to rethink their current voice-centric contact centers and implement the operational systems required to make messaging an effective channel for customer service.
"
Percentage of businesses in each region using messaging
B2C you in the conversation
Business-to-consumer brands are adopting messaging faster than B2B companies, with only 4% of businesses leveraging messaging for internal operations.
Who are businesses messaging with?

Diana Helander, Head of Developer Marketing, Twitter
"
While many brands have a dedicated Twitter handle for customer service inquiries, marketers often aren't leveraging this valuable public conversation to understand the voice of the customer. Brands that invest in CX can tap into this real-time conversation to inspire product discovery and fuel innovation.
"
Satisfaction (almost) guaranteed
Businesses still on the fence about messaging should look no further than this stat: Messaging apps have the highest customer satisfaction rating of any channel, with a CSAT of 98%.

Ed Bice, CEO, Meedan
"
As politicians, advocacy groups, and bad actors increasingly realize that political shifts are driven by narratives and memes, the ability to respond to divisive campaigns in messaging spaces will be a key part of every serious comms playbook.
"
Median CSAT per channel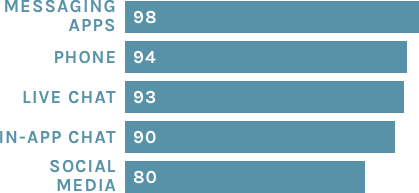 Get
The Message?
If you like this report, you'll love our biweekly newsletter. It's called The Message, and it's packed with the freshest industry news, insights, and emoji puns. 🤓
A year in messaging: 2019
Last year's State of Messaging report predicted 2019 would be the year the messaging floodgates finally opened. Here's what happened next.
January
The New York Times breaks the news that Facebook is working toward merging the backends of its three messaging apps — Messenger, WhatsApp and Instagram — enabling users to message each other across channels.
February
In an effort to make the official emoji roster more diverse, the Unicode Consortium introduces 270 new symbols, including a falafel pita, a hindu temple, a mechanical arm, and a drop of blood representing menstruation.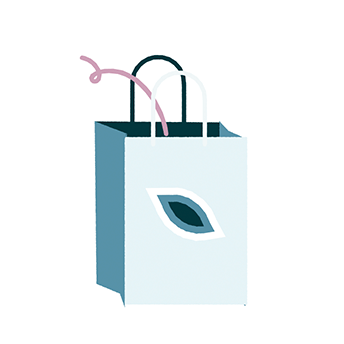 March
Instagram launches Checkout, which lets people shop and complete payment without leaving the comfort of the app. Beta partners include retails giants Burberry, H&M, and Zara.
April
Mark Zuckerberg outlines a new, "privacy-focused" vision for Facebook, with encrypted messaging and conversational commerce at its core. The creation of Libra, Facebook's cryptocurrency, is announced two months later.
May
Modern messaging pioneer BlackBerry Messenger shuts down, joining AOL Instant Messenger and Yahoo! Messenger in the dustbin of chat history.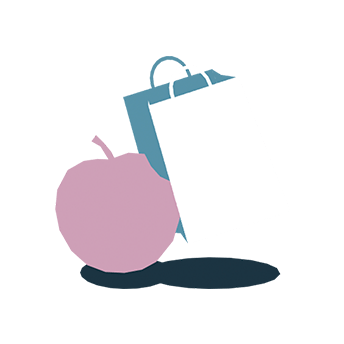 June
Apple and Shopify join forces to bring Business Chat, Apple's iMessage-based business messaging channel, to the e-commerce platform's 800,000 customers.
July
WhatsApp reaches 400 million active users in India, captivating nearly 90% of Indian smartphone owners. Plans to test in-app payments in the country are announced but stymied by government regulators.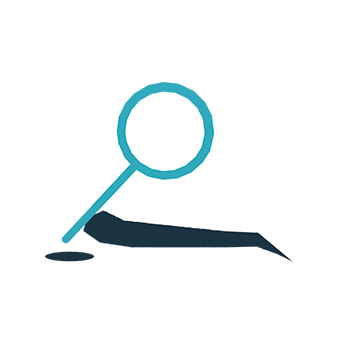 August
Journalism nonprofit Meedan introduces a tool — built on Zendesk's Sunshine Conversations platform — to help reporters fact-check messaging app misinformation during global elections and natural disasters.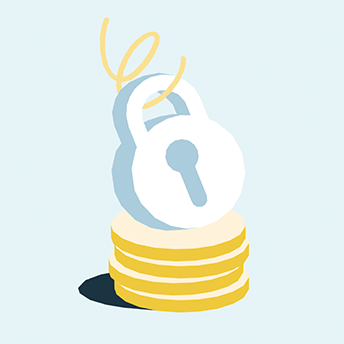 September
Anonymous messaging app Kik says it's shutting down to focus on its Kin cryptocurrency, before being acquired a month later.
October
Breaking a decade-long stalemate, the four major U.S. telecoms form a joint venture with the goal of replacing SMS with RCS, the next generation text messaging standard, by the end of 2020.
November
Softbank-owned Yahoo! Japan agrees to merge with LINE, the leading messaging app in Japan, Taiwan, and Thailand.
December
Condé Nast launches a daily Chinese edition of Vogue Business, its B2B magazine, to be published exclusively on WeChat.
9 conversational business stories to watch in 2020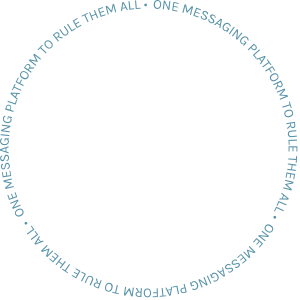 1
One messaging platform to rule them all
Facebook's plan to merge the backends of Messenger, WhatsApp, and Instagram will create a proprietary messaging ecosystem nearly 4 billion users strong.
Success will depend on whether Facebook can persuade consumers and regulators it's serious about privacy, while transforming from a social media company into a messaging-first commerce platform à la WeChat. WhatsApp is in the spotlight for now but just wait for Instagram's long-anticipated (and unconfirmed) enterprise solution to take conversational business to the next level.
150 million people on Instagram have a conversation with a business every month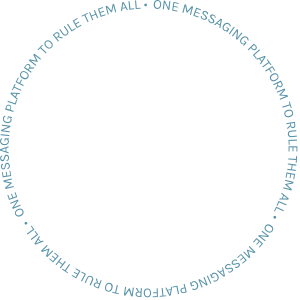 1
Hussein Fazal, Co-founder and CEO, SnapTravel
"
The platforms are becoming more aggressive in building and promoting chat-based experiences to customers. 2020 is the year the average consumer realizes they can message a brand and have a great conversational experience.
" 2
The discovery channel
Now that the big players have opened their chat apps to businesses, the next battle in the messaging wars will be waged over attracting consumers.
Google's nascent business messaging platform has the advantage of being built on top of the world's best search engine and maps app. Apple Business Chat's killer feature is Chat Suggest, which prompts iPhone users attempting to call businesses to message them instead. Facebook has its all-powerful ad platform at its disposal. Businesses are finally ready to message customers. It's time to give customers the message. 2
Jonathan Williams, CEO, ChatInc
"
In 2020, businesses will expand the use of conversational technologies to aid in customer acquisition and begin venturing beyond the usual conversational engagements with the introduction of payments. Chat will become a powerful piece of the e-commerce mix.
"
3
Please pay here
In-chat payments may be the key to unlocking conversational commerce at scale in the west.
Apple Business Chat has Apple Pay built in, and Facebook has several projects in the works with WhatsApp Pay, Facebook Pay and, most controversially, Libra — its planned cryptocurrency. Kakao, LINE, and Telegram also boast their own crypto coins in various stages of development. Buying stuff is a crucial part of the conversational customer journey, and it's about to get a whole lot easier.
3
Larry Kim, CEO, MobileMonkey
"
I am greatly looking forward to seeing more API development from the chat platforms, including Instagram, WhatsApp, Google and Apple — they all have messaging APIs that are in some form of beta access and are expected to become more widely available soon.
"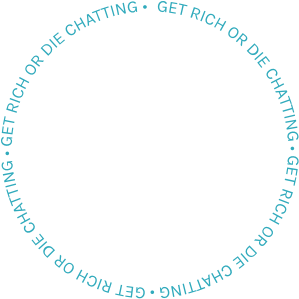 4
Get rich or die chatting
Step 1 is getting connected to the channels customers are already using. Step 2 is using them to their fullest potential.
Typing indicators, read receipts, emojis, carousels, and quick replies. These are a few of our favorite things about messaging. But too many businesses are taking "texting" too literally. The protracted battle to replace SMS (Short Message Service) with RCS (Rich Communication Services) as the new text messaging standard is part of a larger movement to make business messaging more interactive. Soon, everything will happen within the conversation.
More than 700 million emojis are used in Facebook posts every day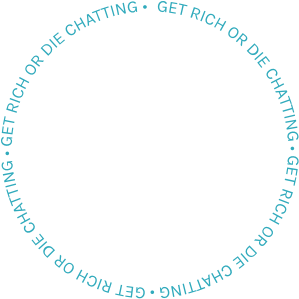 4
Noelle Sorbara, Executive Director, Welcome Collective
"
In 2019, messaging helped us double the number of vulnerable refugee claimants and their families we were able to help. In 2020, we will expand our messaging strategy to new channels to make sure we never lose track of the conversation.
"
5
Chatbots for humanity
Too much ink has been spilled about chatbots replacing people when they're actually here to help.
In 2019, chatbots were used for everything from assisting doctors with surgery, educating teens about sexual health, fighting homelessness, helping refugees get settled, and improving people's mental health. In 2020, we're going to see more examples of bots triaging customer conversations and then intelligently handing them off to live agents. AI will get better, but some situations still call for a human touch.
35% of people prefer an instant response from a bot than a delayed reply from a person
60% of people want to be able to speak to a human at any point during an engagement with an AI
5
Leanna Nazzisi, Customer Operations, Birchbox
"
Conversational AIs are becoming more in-depth with customer emotion and sentiment, too. Machine-learning models are developing to look at the language used in interactions or searches to make more personalized recommendations and decide when it's important to add a human touch.
"
Erik Kalviainen, CEO, Meya.ai
"
2020 is going to be a breakout year for CX automation. Good candidates for first movers include e-commerce, on-demand tech and marketplace apps. These companies have web tech at their core so you'll see them make the first move at integrating automated assistants into their existing web messengers and directly into their core products.
"
6
Let's go back to my place
While the shiny new business messaging platforms may be grabbing most of the headlines, conversational business is also happening on home turf.
Live chat remains an effective channel for real-time conversations, and a growing number of banks, hotels (see: Four Seasons Chat, built on Sunshine Conversations), and other customer-centric brands are creating bespoke messaging experiences within their mobile apps and websites. Look out for more companies enabling customers to move the conversation from third-party apps to their own secure properties (and back again, if they choose). That's omnichannel.
85% of customers will use a different contact method if they don't get a response from their initial request
Companies offering omnichannel support resolve tickets more than 3X faster, and their customers spend 75% less time waiting for agents to respond

Mike Murchison, CEO, Ada
"
With automation-first customer experience strategies dramatically improving wait times, boosting agent NPS, and driving upsell and cross-sell revenue, businesses will extend these results into new conversational channels. 2020 is the year businesses treat new messaging channel adoption not as a cost but as a revenue opportunity.
"
6

Szymon Klimczak, CMO, LiveChat
"
In 2020, we will see many more products that are equipped with features dedicated to providing more empathetic and compassionate CX, especially while chatting. One thing hasn't changed — emotions are still the strongest driver of customer loyalty.
"
Nancy Jamison, Principal Analyst, Frost & Sullivan
"
Part of the advancements destined for 2020 is a greater awareness of how to cohesively build brands through messaging but that will require greater integration, both technically and organizationally. As companies better understand the value of integrating messaging with available data sources, such as CRM, we should see a greater level of personalization than ever before.
"
7
The conversational data dream
Messaging isn't really about the channels. It's about the conversation.
It's just that messaging makes those conversations more accessible than ever. Once companies have access to the actual words customers are voluntarily sharing with them (data privacy and compliance always come first), they can use the insights they glean to create better, more personalized experiences. According to Forbes, "78 percent of businesses either have, or are developing, a customer data platform." Is 2020 the year of the conversational data platform?
68% of customers are annoyed when their call is transferred between departments
Companies manage 3x as much data as they did 5 years ago
71% of customers expect companies to collaborate internally so they don't have to repeat

themselves
7

Sid Banerjee, Founder and Vice Chairman, Clarabridge
"
Understanding messaging conversations by using deep learning natural language understanding algorithms that tease out markers of quality, effectiveness, emotion, effort, and intent, among others, will become key to understanding and optimizing the customer experience.
"
Tsahi Levent-Levi, Analyst and Founder, BlogGeek.me
"
Security and privacy will take a big focus this year. With the heated conversations around data breaches, privacy concerns and data collection, businesses will try and figure out how to balance security and privacy with functional requirements from their messaging systems.
"
9
Join the party
The future of conversational business isn't just about engaging people 1:1, but curating conversations between them.
Think food delivery apps, Uber, Airbnb, and eBay. These businesses serve as connectors in an ecosystem of buyers, sellers, couriers, drivers, and customer support agents. As platforms beef up to support multi-party conversations, brands will need to learn how to navigate their role as gatekeepers and community builders.
69% of consumers feel more confident about brands they can reach via messaging
9
Mike Gozzo, Sr. Director, Product, Zendesk
"
As more social media usage moves from public discussions to intimate private groups, expect businesses to find success by learning how to tap into these smaller group conversations for the purposes of serving and selling to groups of individuals organized around a common purpose.
"
Warren Levitan, VP Conversational Business, Zendesk
"
2020 will be the year of connecting conversations across the enterprise. Intent and sentiment engines will be connected to every messaging channel, with businesses intelligently routing each message to the right system and person or bot. Once messaging penetrates the business, we will see that it knows no boundaries.
"
The conversation continues Now that the messaging floodgates are open, it's time to deliver the conversational experiences customers have come to expect.
Zendesk makes it easy to bring messaging into your business, at every step of the customer journey. Let's keep the conversation going.