Advantages of CRM
Advantages of CRM: 10 top benefits for your team
The many advantages of CRM technology can have a positive impact on every aspect of your business.
By Court Bishop, Contributing Writer
Last updated May 2, 2022
Companies today manage three times more customer data than they did five years ago, according to the Zendesk Customer Experience Trends Report. With more information on leads and customers, sales reps are better able to understand their buyers and deliver personalized service.
But too much data can be overwhelming. You must be able to consolidate that valuable information in a way that tells a bigger story. Otherwise, you won't be able to make heads or tails of what you do have.
The challenge is setting up systems to collect and manage all your customer data so you can use it to improve the overall sales process. Customer relationship management (CRM) software is perfect for synthesizing customer information. With automation and organizational features, a CRM system empowers sales and support teams to work more efficiently and serve their customers more thoughtfully.
What is the main function of a CRM system?
A CRM is an automated software solution that gathers and analyzes customer information, helping teams build relationships with buyers and better understand the customer lifecycle. Most often utilized by sales and support teams, CRMs enable your business to easily maintain contact with customers and respond to their needs quickly.
A CRM system allows sales and support teams to:
Gain a thorough understanding of their customers.
Provide fast and effective customer service.
Develop successful workflows that span across the company.
10 benefits of a CRM
There are many advantages of CRM technology for sales and support teams alike. Discover the top benefits of customer relationship management that impact each user.
1. Save time with automation
According to a RingCentral study, 69 percent of workers spend up to an hour a day navigating between tools and apps to complete tasks. Your sales team could be spending that time selling. CRM software increases productivity by automating administrative tasks on a single platform.
Consider sales activity tracking—a task that's particularly time-consuming to do manually. A CRM system automatically records and stores reps' phone calls, emails, and texts with leads. This minimizes the amount of administrative work for reps, giving them more time to focus on nurturing prospects and closing deals.
2. Gain full visibility of sales team performance
For sales leaders to properly manage their team, they need to have full visibility of their reps' day-to-day workflows to determine whether they're on track to meet their sales goals.
Customer relationship management tools generate automatic reports for sales managers so they can monitor their team's activities and gather insights on their overall performance. In a real-time feed, managers can view reps' sales process activities—including calls made, emails sent, appointments scheduled, and tasks completed. Sales leaders can segment the data by individual sales agents or choose to view stats for the team as a whole.
And if reps use the CRM's mobile app, their sales managers can track them by location to see which customers they've met with and whether those deals were won or lost. This allows managers to oversee business processes and allocate territories more effectively based on reps' performance.
One of the biggest benefits of a CRM is that sales managers no longer have to chase down reps or wait on manual activity reports to be submitted. All the information you need to track and manage your team's performance is readily available.
3. Provide personalization with ease
Every sales agent knows that the more personalized their outreach is, the more likely they are to receive a response. Built-in CRM tools allow sales teams to quickly send out highly targeted email messages to relevant readers.
A key advantage of CRM software is that reps don't have to spend hours composing emails.
A key advantage of CRM software is that reps don't have to spend hours composing emails. They can organize contacts into smart lists to send curated messages en masse. CRMs will often use auto-fill merge tags to personalize emails with the contact's or company's name.
For example, you could create a smart list of all your leads who run small B2B tech companies. When you're ready to share info about your latest B2B tech product, you can send the same announcement to everyone on the list but seamlessly add personalization.
Organize contacts through a CRM solution, and you'll be set to send hyper-personalized email campaigns in a couple of clicks.
4. Collaborate across the entire company
Sales and support are the two departments that interact most with customers. It only makes sense to keep these teams connected so they can share customer insights and learn how to improve service across the board.
Nearly 70 percent of customers expect sales and support teams to collaborate on their behalf.
One of the biggest advantages of CRM software is creating this type of cross-functional collaboration. For example, support agents can use a CRM solution to see the purchase and conversation history of customers when they interacted with salespeople. Armed with that information, support agents can resolve tickets promptly because they don't have to contact sales to ask questions.
Similarly, sales reps can share the benefits of a CRM with support agents who relay upsell opportunities. When a support agent identifies a customer who wants to upgrade, the agent can use the CRM integration to pass the opportunity to a sales rep. In the Zendesk Sell app in Support, support agents can click "send note to sales" to communicate information about leads or contacts to the sales team.
Our Customer Experience Trends Report revealed that nearly 70 percent of customers expect sales and support teams to collaborate on their behalf. A CRM solution makes this collaboration possible, so sales and support teams are better equipped to serve leads and existing customers.
5. Filter qualified leads
Lead qualification is the process of evaluating how likely your leads are to buy your products or services. A lead is "qualified" when it meets the criteria created by your company to identify target customers. One aspect of lead qualification is lead scoring—another capability of CRM software.
To determine a lead's score, a CRM like Zendesk Sell collects demographic and firmographic information from the lead, assigns a point value to each targeted variable, and then provides a "score." Some of the most commonly targeted variables include:
Status in a company (job title)
Industry
Company size
Lead source
Website activity
Say your team determines that "industry" and "lead source" are the factors that correlate most directly to sales. You set up variables for each factor and assign values to its components.
By creating a scoring system in your CRM, the software will automatically know when to qualify a lead. If a lead's score meets or exceeds the benchmark set by your company, the CRM will alert you that the person is qualified and on their way to becoming a new customer.
6. Dig deep into report insights
CRM reports simplify complex customer information by presenting it visually—providing at-a-glance insights for agents. These reports empower sales and support teams to anticipate problems that may arise and discover what customers really want.
Although certain reports are platform-dependent, there are several that most CRMs offer:
Sales performance reports
Goal reports
Advanced drill-down reports
Lead source analysis reports
Your CRM should offer reporting filters—like sorting by date or team member—and the option to combine reports so you can see a holistic view of your sales initiatives.
7. Centralize customer data
Another advantage of CRM software is the ability to manage your contacts' details in one place. CRM systems bring customers' contact information and interaction history into a central, unified dashboard. When all data is available in a single location, support and sales agents can easily view and share relevant insights across teams and streamline communications.
Benefits of CRM technology include access to these customer details, thanks to integrations with third-party sales and support tools. Commonly integrated apps include:
Email
Calendars
Communication software (e.g., Slack or Zoom)
Document creators
Social media
Accounting software
By centralizing all available data, your CRM serves as a single source of up-to-date customer information for your sales and support teams.
8. Secure private information
Your customers are relying on your business to keep their personal information safe. A data breach can do significant damage to your brand, bottom line, and company culture, so you'll want to choose a CRM wisely.
Cloud-based CRM systems typically have strong online security features in place to protect customer data. Some platforms offer security experts who work around the clock to monitor and update your CRM database with the most recent security measures. CRMs may also provide rapid response teams to handle incidents transparently and efficiently.
Other security features to look for in a CRM include:
Application security: training developers, performing design and code reviews, and penetration tests
Data security: encrypting information
Availability and business continuity: maintaining a disaster recovery program and eliminating single points of failure
Product security features: managing access and sharing policies with single sign-on (SSO) and two-factor authentication
Compliance certification and membership: implementing security best practices
A top concern for any company—especially those using cloud-based solutions—is security. Make sure you're taking the necessary steps to secure your customers' information by choosing a trusted customer relationship management provider.
9. Segment groups to increase customer satisfaction
With customer segmentation, you're grouping certain customers together based on similarities they share, such as demographic information or buying behavior.
Instead of manually organizing your customers into groups, you can use CRM software to automatically segment people based on the categories you set. Zendesk users, for instance, can segment their customers by:
Geographic information: city, state, country, or region
Demographic information: age, gender, income, education, occupation, etc.
Industry information: field of business
Company size: SMB (small/medium business), SME (small/medium enterprise), and enterprise-level
Segmentation enables your sales and support teams to offer personalized experiences that strengthen customer loyalty (and increase sales). The customer benefits are great, too—66 percent of buyers want personalization from brands. When your company delivers customized experiences, your customers will know you understand them and want to stick around.
10. Use AI to speed up support and sales communication
Artificial intelligence isn't just a buzzword—it's shaping how sales and support teams interact with customers. CRM platforms are increasingly using this technology to help customers receive the best assistance, whether that's from a support agent, a sales rep, or a form of self-service.
Skills-based routing is an AI-driven feature found in a CRM tool like Zendesk Sell. Instead of sending support tickets to any available agent, skills-based routing matches customer questions and requests to agents with relevant knowledge and expertise. With this feature, everyone wins. Agents are able to directly solve problems for customers, and customers get better answers.
Some CRMs also include AI-powered chatbots to provide rapid yet helpful assistance. The Zendesk Answer Bot, for example, can handle tickets by offering its own answers or suggesting relevant help articles. If the issue is too complex, Answer Bot can transfer the ticket—and all the relevant customer information and context—to an agent. This bot gives you an opportunity to serve more customers, reduce wait times, and improve customer satisfaction.
Take your CX to the next level with these CRM benefits
As a centralized system for your customer data, a CRM makes it easier for sales reps to nurture leads, follow-up with prospects, and close deals. The tool automates mundane tasks, giving reps more time to connect with leads and customers. Beyond automation, the advantages of CRM software also include providing reps with rich customer insights, enhancing cross-department communication and collaboration, and hopefully, increasing customer retention.
All the powerful CRM features work together to empower companies to create a stronger customer experience before, during, and after a sale.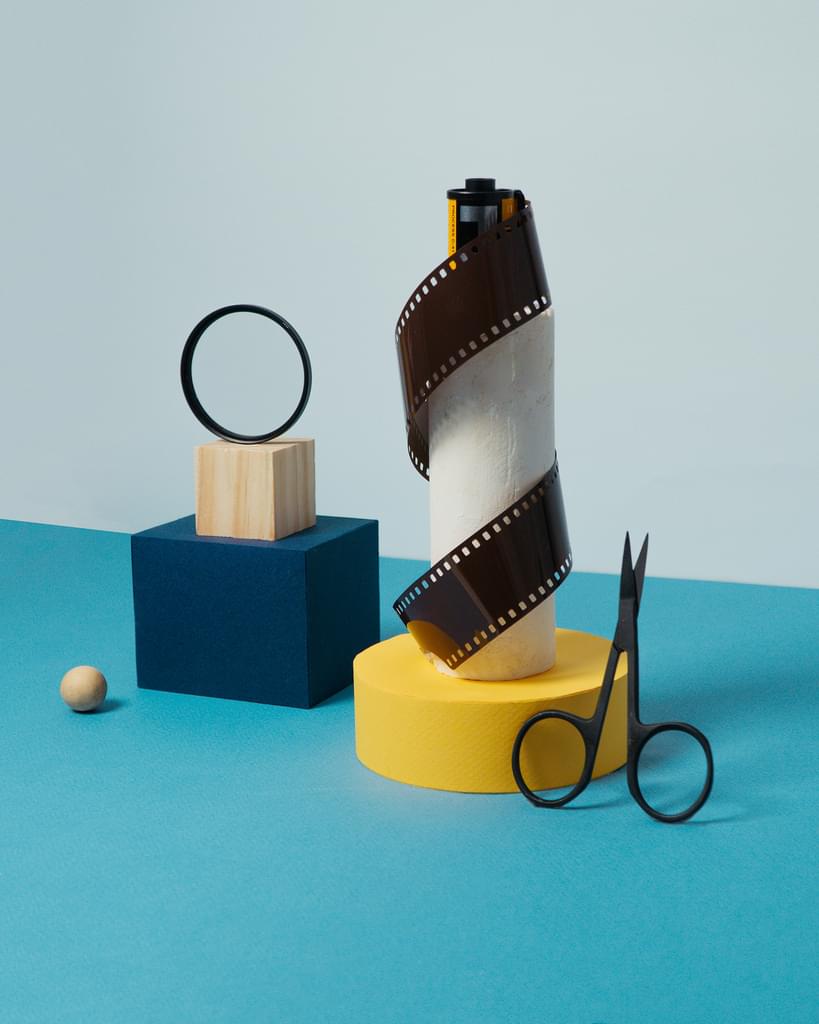 2021 Gartner Magic Quadrant for the CRM Customer Engagement Center
The 2021 Gartner Magic Quadrant report is available for complimentary download for a limited time.
Related stories
Sales-probing questions help you better understand your prospect's needs and wants. Here are questions you can use in your next call.
2021 Gartner Magic Quadrant for the CRM Customer Engagement Center
The 2021 Gartner Magic Quadrant report is available for complimentary download for a limited time.
Get the free report