Streamline call center BPO management
Streamline call center BPO management with data-driven WFM
As support teams brace for an economic downturn, many are leaning on customer service outsourcing to cut costs.
Last updated January 10, 2023
If these past few years weren't already enough of a stress test for customer support teams, they're now staring down the face of a likely recession. It doesn't stop there, though.
A recent survey from McKinsey & Company. reveals that 61 percent of support leaders are reporting an increase in contact volume—a trend that many expect will continue. What's more, 50 percent of support leaders polled in the same survey said they're witnessing an increase in attrition rates due to recruitment efforts from competitors, dissatisfied employees, a lack of career growth opportunities, and poor work-life balance.
In short, it's tough out there for support leaders right now. And while many support organizations already rely on business process outsourcing (BPO) as part of their operational strategy, even more businesses are looking to augment their ability to meet customer needs with help from third-party vendors.
In this article, we'll explore what's driving the call center BPO trend, why the BPO collaboration playbook needs a serious update, and how world-class support teams successfully leverage customer service outsourcing with help from data-driven workforce management (WFM) tools.
What's driving the call center BPO trend?
Outsourcing customer support is not a new phenomenon, but recent events have accelerated the trend. According to a report from IT services and consulting company CGS, 79 percent of organizations already are or will start outsourcing customer support this year. Compare that to 2021, when only 53 percent of companies were actively outsourcing or thinking about outsourcing some aspect of their support operations. As a result, the global value of the industry—which was worth $92.5 billion in 2019—is projected to reach $405.6 billion by 2027.
79% of organizations already are or will start outsourcing customer support this year.
It's no secret that support teams have faced numerous challenges since the pandemic fundamentally altered the way we work and make purchasing decisions. Between remote work, online-first business models, and rising customer expectations, many in-house teams found they could not survive without outside help. But for most companies, survival is the bare minimum. Despite the pandemic's many disruptions, a Gartner poll of customer service leaders shows that the top priorities for organizations are to grow their business and improve operational excellence.
Outsourcing was traditionally seen as an effective cost-cutting strategy to support business growth. And with the economy in an ongoing state of precariousness, most support teams are under pressure to do more with less. At the same time, these teams are dealing with increasingly tech-savvy consumers who expect support to be available everywhere—and for customer service representatives to respond promptly.
This new era of 24/7 omnichannel support means businesses now have more channels to forecast, staff, and monitor. But with the industry's notoriously high turnover rates climbing even higher over the past few years, keeping all support channels adequately staffed has become harder to do without extra hands on deck.
Why has BPO been stigmatized in the past?
The use of BPO for customer support hasn't always had the best reputation. One common criticism is that it results in poor customer experiences. Between language barriers and an inability to provide the answers customers are looking for, outsourced support vendors have often felt completely disconnected from the companies they're hired to serve.
In a world where 61 percent of consumers say they would jump to a new brand after just one lousy support experience, that disconnect won't cut it. Nowadays, the pressure is on support teams to deliver seamless customer experiences that feel cohesive and true to the brand—regardless of whether they're coming from in-house teams or outsourced teams. This means support leaders must do whatever it takes to ensure their BPO agents provide the same level of service as their internal agents. As far as support interactions go, customers shouldn't be able to tell the difference.
That said, front-of-house cohesion is only half of the equation. In the past, BPOs were viewed with suspicion due to a lack of verifiable performance on the backend. That's because the old playbook for vendor management was designed around the singular focus of cutting costs. In this model, the BPO handled everything, and the company that hired the BPO had no way to track performance or verify the charges it was being billed for. But in today's environment, in-house and outsourced support teams will not succeed unless their partnership is built on a stable foundation of trust, communication, and the free exchange of information.
How do modern support teams successfully leverage BPO?
Support teams that have successful relationships with their BPOs know that working with third-party vendors must be an open, collaborative, and data-driven process. Rather than simply passing a subset of functional responsibilities to a vendor and hoping for the best, in-house support teams should own the process while leveraging the specialized skill sets and resources of outsourced teams to help them scale their support capabilities.
It's important to remember that many BPOs have highly specialized offerings. Companies hire vendors to manage specific functions—whether that entails customer-facing support or training and documentation for in-house teams. BPOs may also be hired to extend coverage into different regions and time zones. Depending on the size of a company and its support operations, it's not uncommon for teams to work with multiple BPOs that each handle specific aspects of customer support.
Successful BPO management at this scale brings all outsourced teams together to operate as a single entity. This is only possible with the use of an agile, cloud-based WFM tool designed for omnichannel support environments. Modern WFM tools deliver rich analytic insights and a unified view of performance across in-house and outsourced teams. By compiling these metrics into one easy-to-read dashboard, support teams can optimize their resources, eliminate the disconnect between in-house and outsourced agents, and deliver seamless customer experiences that set them apart from their competitors.
Assembled is a support operations platform that helps modern companies maintain exceptional customer experiences—no matter what lies ahead. Leading brands use Assembled's workforce and vendor management capabilities to make optimal staffing decisions, gain visibility into performance and productivity, and unlock new ways to serve evolving customer needs. Learn how the Assembled App for Zendesk helps in-house and outsourced teams stay in sync.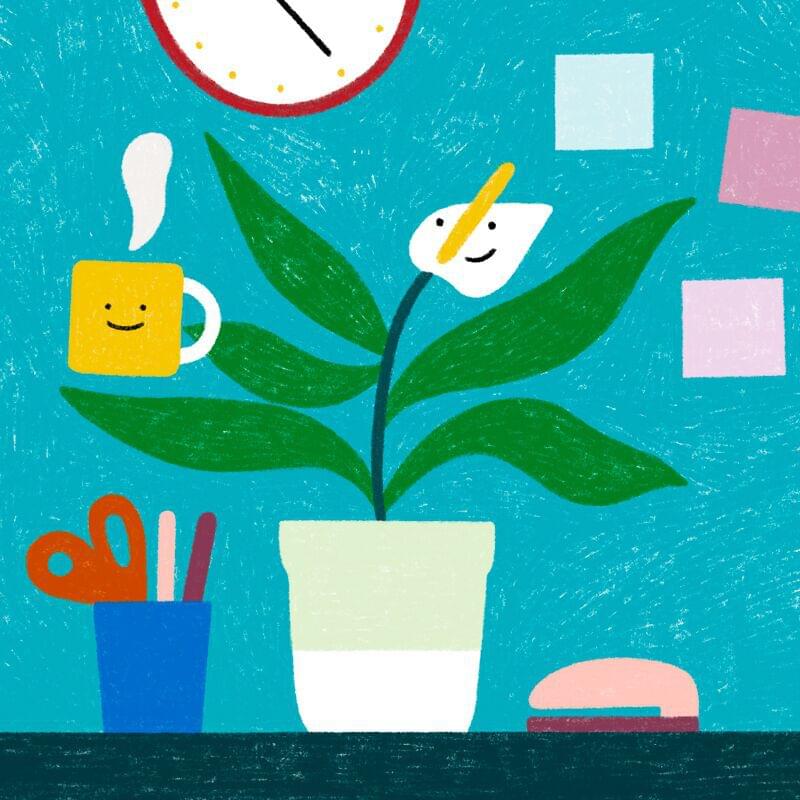 4 employee experience strategies for more resilient teams
Weathering economic storms is easier when you have engaged employees at the helm. Learn four strategies to increase employee satisfaction and retention.
4 employee experience strategies for more resilient teams
Weathering economic storms is easier when you have engaged employees at the helm. Learn four strategies to increase employee satisfaction and retention.
Download now