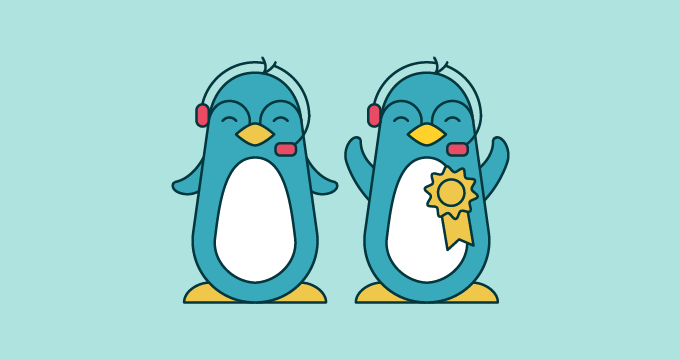 5 things that stand out in a customer service resume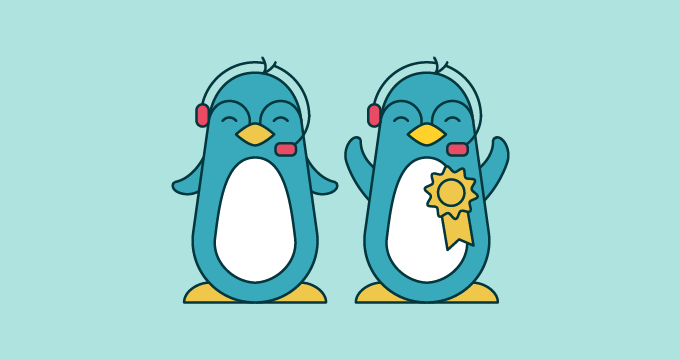 The right approach to your work experience
The great thing about applying to be a customer service representative is how much work experience is applicable towards it. Worked at the snack stand at your local park? That's textbook customer service. Canvassed on the streets to get folks to sign a petition? That's a mix of sales and service. Any retail or food industry experience? You get the idea. Highlighting your education is important (some jobs in customer service only require a high school diploma), but you'll be surprised how much work experience is applicable—even if it isn't really "professional experience".
It also doesn't always matter if the role you're applying for is more technical and multifaceted than your previous jobs. Highlighting any past service and sales experiences are crucial in a customer service resume. Show off any and all customer service experience that you have—every customer service resume example will have a section for emphasizing who the customers were and how you provided service.
For example: if you worked at a lemonade stand near a construction site, note how you would increase production on hot days or when it was closer to the workers' break time. Being fully aware of your customers' needs and behaviors is how success comes in any customer service representative role.
 
1) Career progression
Also of note: career progression. Things like taking on supervisor responsibilities for your fellow cashiers/waiters/lemonade slingers are especially important to feature in a customer service resume (or any resume, for that matter).
Note how you took on extra duties and were exposed to administrative aspects of the business, and how your contributions made a sizable impact. Showing the influence you had on a business makes your aptitude and dedication known, and your progression shows how it was recognized by your employer.
 
2) Exemplifying customer-centricity
We're all witnesses to customer service throughout our daily lives (at differing levels of quality), so always keep in mind when you went above and beyond the expectations of others. You'll very likely be asked in an interview to give an example of when you provided great customer service, so give yourself a head start by including an example in your customer service resume. Note how it felt to help others in their time of need and how you carry that accomplishment.
Bonus: if you've worked at companies known for being customer-centric and providing excellent customer service, note that in your customer service resume. Even if your role wasn't especially customer-centric, it's still in your favor to have been exposed to and part of the company's culture. Some well-known companies that are recognized for being "customer-centric" are Apple, Amazon, Hilton, Trader Joe's, Whole Foods, Costco, Nordstrom, Marriott, and UPS. They've all got company cultures that promote the kind of skills a customer service representative would need.
 
Let your soft skills be known
So maybe you're looking to enter the professional world with an entry-level customer service position. You won't be brimming with the experience that's directly relevant to the position you're applying for—how would you make it known that you have what it takes to land an interview? You might not be in sales, but you still need to sell yourself!
You likely wouldn't be interested in being a customer service professional if you didn't possess some of necessary soft skills geared towards helping others. Soft skills are the personal attributes that have value in the workplace: work ethic, attitude, communication skills, time-management, problem-solving, etc. These don't always get the attention that hard skills receive, but they're important to highlight for customer service representatives.
Consider this: with enough time and practice (and a knack for learning), you can conquer almost any technical skill. Soft skills, on the other hand, are a bit trickier to learn. They require much more awareness, both of one's self and their surroundings, and honing them means getting out of your comfort zone. That's why if you come into a customer service job with relevant soft skills, you may be a better fit than other candidates.
Here are some of the soft skills that you should highlight and provide examples of in your resume:
 
3) Coachability
Being able to take and apply directions is a critical part of starting anything new. The learning curve you'll face in customer service will at times be very demanding. You will absolutely need (and want) guidance from those with more experience. Include extracurriculars on your resume that show off how coachable you are, like having years of experience with a sport, instrument, or any kind of organization.
 
4) Written and verbal communication skills
Showing that you're able to effectively communicate ideas and information is absolutely necessary for customer support. Your resume should be reflective of this on its own, but be sure to showcase elements of your work experience where written and verbal communication skills helped you succeed in a role. Notable examples might be face-to-face resolutions or sending personalized emails to frustrated customers.
 
5) Empathy
We're sure you've already heard how crucial it is to be empathetic in customer service, but it's something that we can't stress enough. Empathy is not an easily-learned soft skill, and it can be especially difficult when dealing with frustrated customers. Conveying empathy through your resume isn't exactly easy either, so here's a tip: think about the most human aspect of your work experience and highlight it. If recruiters see that you understand how you made a difference for others, it will demonstrate the empathy that they're looking for.
 
 

Make that resume shine
We're not done yet - here are a few more tips for getting that customer service resume together.
 
Formatting
Be clear and concise. Don't write out huge paragraphs or your life story. If you can, try to keep it all to one page. Use bullet points to include extra details (like your contributions to specific projects).
 
Cover letter
A well-thought-out cover letter should include what you like about the company and the role. Be specific! Point out the reasons why the role is appealing to you; here's your chance to be more personal. If you're looking to make a career switch, be sure to call that out in your cover letter or in a "Summary" section in your resume.
 
References
For entry-level roles, it doesn't hurt to include a couple of professional references. Choose your previous managers or supervisors who will happily go to bat for you. As always, be sure to ask for their permission before including their contact information on your resume.
Also, we can't stress this enough: do your research on the company! Nothing turns off a recruiter faster than someone who has no idea what they're getting into. There's no need to be an expert, but at least have a basic understanding of how the company conducts business. If you don't know, ask someone that does!
One more tip: don't apply to multiple positions in different career fields at a company. It shows that you're only interested in having a job at that company, and not the actual job itself.
 
 

It's all part of the journey
In all honesty, putting together an awesome resume takes time and practice. Whether it's for customer service or any other career field, it's totally natural to not get it right the first few (or ten, or twenty) times. You might forget to include an important detail, like a time when you displayed empathy or great customer service, or there might be some things that could be better exemplified.
Whatever the case, it's important for any job seeker to not give up. Discouragement and disappointment may come, but your dedication and determination should always keep you moving towards the job you want. Customer service is a great career field since it always keeps you thinking about how you can help others. A strong customer service resume is an opportunity to make that clear to a great company and to make a great profession out of it.