"Zendesk has been very receptive to our questions and our needs. We use the live chat assistance in Zendesk often, and when we create tickets, Zendesk's response time is incredible."
- Barry Schwartz
Associate Director of Customer Support at Nexon
110 Support/ 60 Chat
Agents
200,000
Email Tickets/Year
Picture this: it's a dystopian sci-fi future, and you're sneaking through an abandoned ski resort that someone has turned into a creepy research and development facility. Your nerves are on edge, and although this is just a video game, the sweat beading on your forehead is all too real. You know that one of your opponents could be around the next corner, plasma gun and rocket boots at the ready.
When gamers lose themselves in Nexon's LawBreakers, the last thing they want is a bug or account issue to break the spell. That's something Nexon's customer service teams understand, so they use Zendesk's omnichannel solution to help them remove obstacles so players can focus on having fun. Formed in 1994, the South Korean company offers more than 100 titles: mostly free-to-play PC games, though it has begun to branch out into the huge console market.
Serving tens of thousands of gamers worldwide comes with its own set of customer service challenges. Nexon fields a central customer support team in El Segundo, California, with individual games having their own teams. The company also has an outsourced team in the Philippines, agents in Berlin, and home-based employees. No matter where they're based, all agents use Zendesk Support, Guide, and Chat to offer a strategic combination of email, chat, and self-service support.
"Instead of direct email, we route users to our help centers and have them submit a request from there," said Barry Schwartz, associate director of customer support. The team also offers live chat, seven days a week, in accordance with a schedule that's published online.
Self-service first is an important approach for Nexon because the team already fields some 200,000 tickets and 60,000 chat sessions each year—while its player base grows. The team also offers support in three languages: English, French, and German.
Nexon makes good use of Zendesk Support's Multibrand feature for its game-specific help centers. The experience begins with a main page that radiates out for its current batch of games. "If people want help in those games, they click on the graphic for that game, and it takes them to the branded game site," said Schwartz. "Then they can get all the help they want there, submit tickets, or do live chat."
Before turning to Zendesk, Nexon tried handling customer service tickets through another CRM partner, and then Microsoft Outlook, but the company soon realized that neither option had helped it improve its CSAT score or internal operations. With the clock ticking, Nexon went through an accelerated RFP process in early 2015 with a focus on finding a solution that would meet its stringent security needs while also giving agents the means to work more effectively.
"We made the decision to go with Zendesk because we liked the user interface—it was more modern, and that's one of the other things we were looking at," Schwartz said. "Zendesk also offered live chat, and we were happy with what was presented to us as far as security. Certainly cost-wise, that worked out as well."
Once Nexon had made its decision to move to Zendesk, the process unfolded rapidly over the course of a month, which culminated in a week-long onsite implementation to put the final touches on the setup. That clear, straightforward process helped Nexon make a smooth transition from Outlook to Zendesk, Schwartz said. And in less than a year, Nexon started to see palpable improvements in how it delivered service to its customers.
"Our CSAT was abysmal, I hate to say," Schwartz said. "But after seven, eight months of Zendesk, it was around 75 percent—a 114 percent improvement."
That improvement in the company's CSAT score stemmed from better training, enforcing first-response SLAs, and Zendesk's efficient workflows. "It was Zendesk's ease of use—it was very quick," Schwartz said. "We could train the agents how to use Zendesk very quickly. It's been a helpful tool to get the right tickets to the right people and to respond to them in a good amount of time."
Although Nexon's SLA for an email ticket is to reply within 18 hours, the teams generally respond in 10 hours or less—another marked improvement.
As Nexon continues to fine-tune its customer service, the company has also begun to work closely with Zendesk's professional services team to customize the platform to better serve gamers. Initially, those gamers would land on a help center page, review a few self-service articles, and then click a button to submit a ticket. Now users can submit a ticket directly from a help center article powered by Zendesk Guide, which helps Nexon to more accurately categorize issues and efficiently manage its ticket workflow.
"If players find a particular help center article helpful for their issue, then they don't have to back out and go through the natural, organic ticket-submission process," said Samantha McPherson, associate manager of customer support and certified Zendesk admin. "It's really fast for them to be able to just click the button, not have to think about what type of issue they're having—whether it's account-related or a game-playing issue."
The Zendesk team also helped Nexon to create banner notifications using the API to communicate important messages to players almost instantly, so that players are alerted to game issues that Nexon is already actively working to fix. The team also made one branding customization that helps make the support experience fun. Depending on what game a player was engaged in when they launched live chat, they see a custom background or a character from that game.
Besides taking advantage of Zendesk's ability to be customized, Nexon has also integrated Zendesk with JIRA and utilizes Zendesk-built marketplace apps such as the Ticket Redaction App to remove sensitive account information from tickets.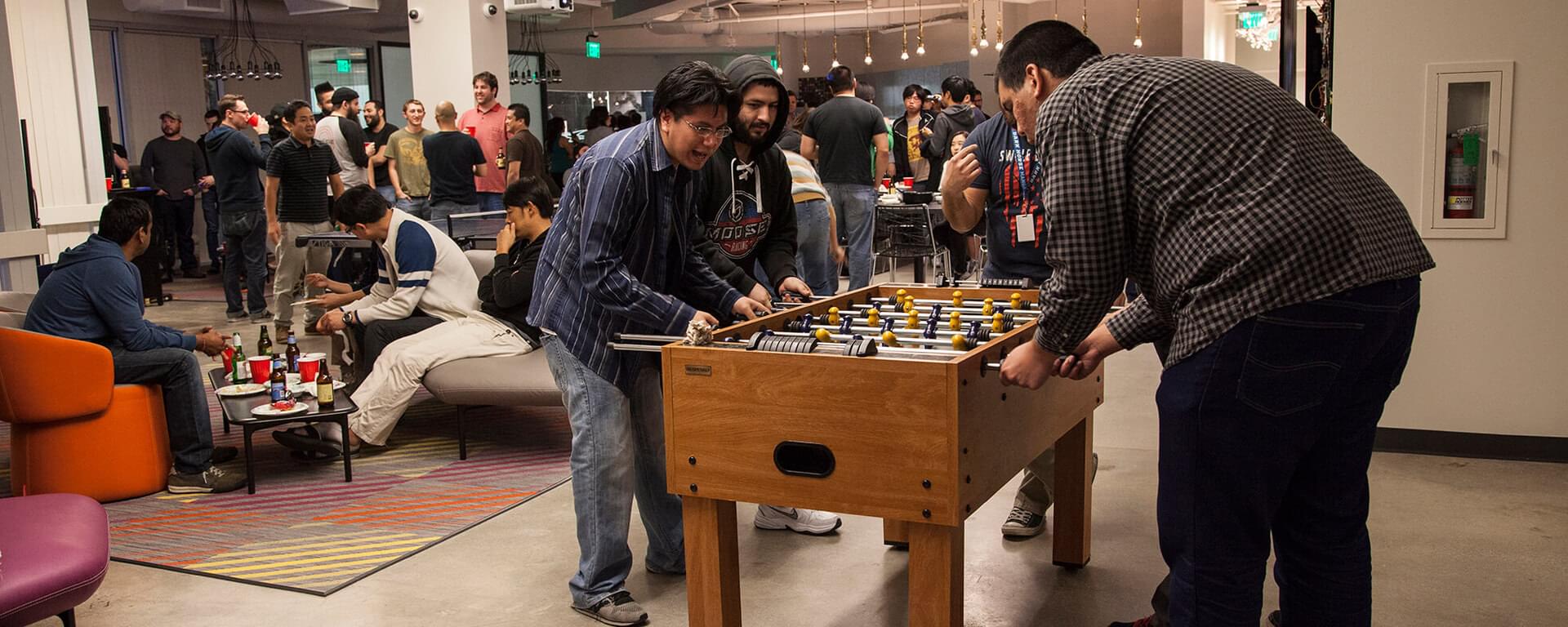 About the JIRA integration, McPherson commented: "The nice thing is that the developers can have access to everything that the player is commenting on without needing to go into Zendesk—they can just look at the ticket history within the JIRA ticket that we create. It's also nice to be able to link multiple tickets to a single JIRA issue."
Another big win came in the form of creating triggers associated with tags. If an agent applies a particular tag to a ticket, for example, the ticket will close within designated time period (say, one minute). For Nexon, having the ability helps to enforce an industry-specific best practice by allowing the team to close tickets related to ban appeals.
McPherson looked at the Zendesk Certification exam as a way to test her knowledge of Zendesk and she used the exam prep materials to take a deeper dive into more advanced admin features, some of which she hadn't needed to use in her day-to-day.
"Passing the exam has given me a huge boost of confidence, as well as a better understanding of the purpose of each Zendesk feature," she said.