Issue Tracking Software
A guide to the best issue tracking software
Create experiences your customers will love with the best issue tracking software on the market.
A guide to the best issue tracking software
Throughout 2021, the massive migration to digital services drove a 30 percent increase in customer support tickets (Zendesk Customer Experience Trends 2021).
Support teams were spread increasingly thin. And the pressure mounted considering how important customer service is to brand loyalty—77 percent of customers say they're more loyal to brands that offer top-tier service.
Issue tracking software helps relieve this pressure by enabling a streamlined, omnichannel service experience for both agents and customers.
To help you find the best software, we'll explain the basics of issue trackers including their benefits, features, and how to choose the best one for your team. We'll also provide a list of the top 15 best issue tracking software options available.
And we'll wrap up with an explanation of how to choose the ideal ticket tracker system.
What is issue tracking software?
Issue tracking software is a program external and internal support teams use to compile, manage, and maintain customer tickets. Internal teams, like an IT department, and external teams, like customer support, use issue tracking software to receive, respond to, and report on the support requests they receive. Cloud-based offerings make it simple for service agents to access the system and process service tickets from anywhere.
How does issue tracking work?
When customers have questions or problems, they contact support through live chat, social media, email, or another channel. Based on the information the customer provides when contacting the organization, the issue tracking software creates and logs a ticket in the system. From there, agents can use the ticket to track, route, respond to, and report on customer issues.
How does issue tracking software help in customer service?
Issue tracking software helps customer service teams successfully manage, organize, analyze, and respond to numerous support tickets to foster better customer relationships and create better status reports. By ensuring that a customer who needs help gets it quickly and effectively, issue tracking software improves the customer support experience.
What are the benefits of issue tracker software?
Enhanced productivity
For most customer service and support teams, their customers' issues tend to drive most of the everyday workflow. As issues arise, the team must ensure those issues are handled by the right person promptly. Issue tracker software can automate much of that work by routing tickets based on preset rules, which saves time and expense while reducing the propensity for human error.
Even when your agents are busy, issue tracker software can facilitate issue handling in a way that improves the experience for customers your agents can't deal with yet. For example, you can set up issue tracker software so that when a customer tries to contact you through live chat, they receive a message that there are no agents available and are offered an alternative, like self-service or a callback.
In this way, issue tracker software enhances the productivity of your support team even when they're at their busiest.
Improved customer satisfaction
By definition, improved customer satisfaction is a byproduct of a more productive support team. That is, when agents have complete and accurate data from the issue tracking software, they're better able to serve customers. Good data enables agents to avoid annoying customers with repetitive questions and instead make connections by adding a personal touch. As a result, customer satisfaction as measured by CSAT will improve.
Also, by providing the infrastructure needed to automate self-service and customer ticket routing, a ticket tracker system ensures every customer issue is addressed. This has a major positive impact on customer satisfaction because it shows customers that, even when you're busy or closed, you're (at least) attempting to provide them some type of recourse to solve their issue.
Measurable customer support performance
Recent years have seen a massive improvement in the ability to collect and analyze customer data. While this has happened across industries, issue tracking software is one of the many beneficiaries. Using this software, support teams can analyze and report on important service metrics like:
Average resolution time
Average first response time
Customer satisfaction score
Tickets handled vs. tickets resolved per hour
First contact resolution rate
Occupancy rate
By making support performance measurable, issue tracker software enables managers to make smarter, data-driven decisions about resource allocation and training. In the long term, this helps the organization to learn, improve, and ultimately provide better service.
What are key features of an issue tracking tool?
Issue routing, categorization, and automation
If issue tracking has a secret sauce, it's the combination of routing and categorization. Issue categorization is what you need to intelligently and automatically route tickets to the agent that's best-suited to resolve the issue.
For instance, most organizations have issues that can be categorized into buckets such as product, support, account management, and payments. Using categorization, you could create a category for each of these issue types. Then, each time your issue tracking tool receives an inquiry, it can recognize the category and route the inquiry to the appropriate department.
Of course, you can get even more granular with ticket categorization by delineating things like priority and complexity. And then you can create routing rules to decide what your issue tracker should do based on the ticket's category.
Reporting and analytics
The log of tickets that issue trackers create and organize for your support agents is a powerful tool for managing day-to-day support operations. But the reporting features of a good issue tracking solution are equally indispensable, especially for managers and organizations that want to make data-driven decisions.
Among other things, a good issue tracker should make it easy for your team to report on the time it takes to respond to and resolve customer issues. That way, managers and agents can regularly report on important service metrics like average resolution time, first contact resolution rate, CSAT, occupancy rate, and much more.
But those are just the minimum reporting requirements. More sophisticated solutions will provide insights for managers to make staffing decisions as well as identify top performers.
Integrations
Underlying the magic of issue tracking software is its ability to consolidate incoming information from multiple sources into a single, manageable list that agents and managers can manipulate. So if your issue tracker doesn't integrate with the tools you use, it defeats the entire purpose of the tool itself.
Fortunately, you can easily tell what integrations a tool provides by browsing the issue tracking software vendor's website. Keep in mind, though, that even if the issue tracker you're considering doesn't have native support for your desired integration, if the ticket tracker system has an API, you can have a developer create integrations for you.
Self-service options
The simple fact is that your agents can't answer all your customers' questions all the time. Nor should they. Some questions are better answered through a chatbot or with a knowledge base article. Not only that, many customers prefer to resolve simpler problems themselves rather than dealing with customer service.
And even if your customers would prefer a live agent, having a self-service option available outside of business hours lets customers know that you're there to help, even if it's in a limited capacity. The best issue tracking software vendors recognize this reality and incorporate self-service options into their offerings, including a href="https://www.zendesk.com/service/help-center/knowledge-base-software/">knowledge bases and chatbots.
15 best issue tracking software
Zendesk




Slack




ClickUp




GitHub




LiveAgent




Freshservice




SolarWinds Service Desk




SysAid



Shortcut




HappyFox




Freshdesk




Wrike




TeamSupport




Jira




Spiceworks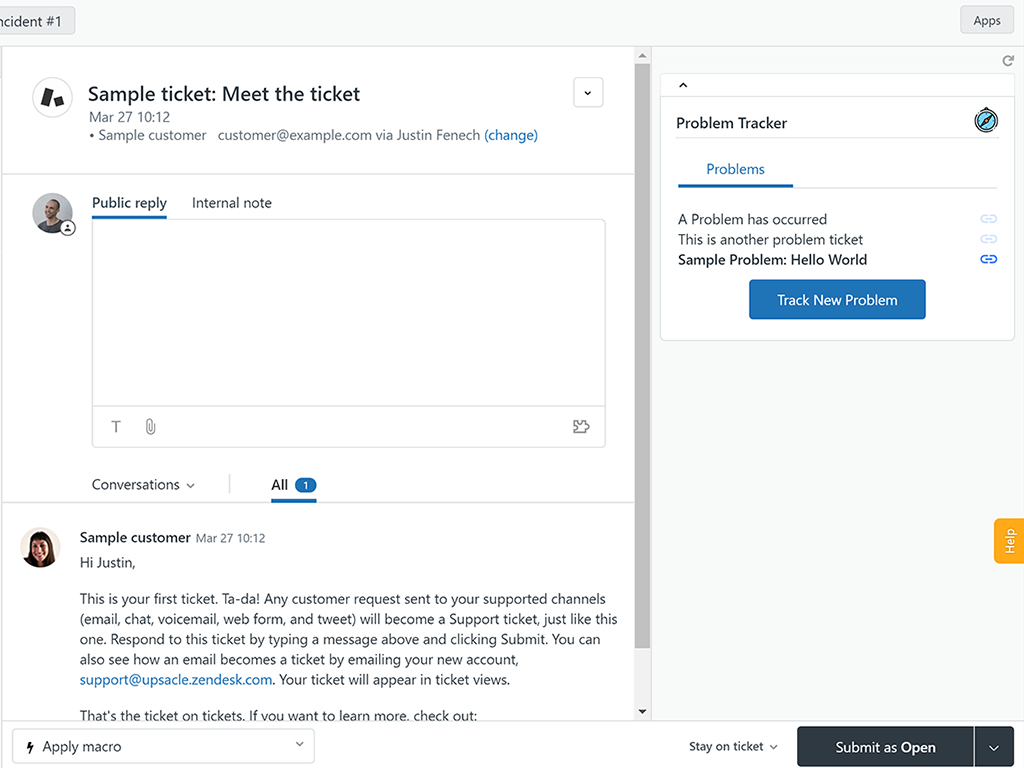 Zendesk is a ticketing system and issue tracking solution that acts as a shared inbox for every customer inquiry. No matter what channel customers use to contact your business—email, chat, phone, social, and more—your support agents always have an omnichannel view of the customer. Put it all together, and ticket management becomes that much easier.
Give customers and agents context with the best issue tracking software
With Zendesk, both service representatives and customers get a real-time view of how a support ticket is advanced and resolved using Zendesk's issue tracking software.
Users see when activity occurs and the name of the agent that's resolving it. Service representatives see when the ticket is being accessed and by whom, along with the ticket's service history. Updates in the issue tracker appear as they're actually happening, so customers and agents can immediately see the development towards a ticket's resolution.
See what's trending
Analytics and in-depth reporting provides your business insight into your customer service operations. With Zendesk customer service analytics and reporting you can see where there are opportunities for improvement with built-in reports that help you view and analyze data about your customers, and your support resources.
You can even create custom reports that are tailored to your unique needs.
For example, you can monitor how well you're meeting SLA targets by reviewing how many tickets have breached SLA targets within the past week. Or check the average requester wait time for tickets outside of your business hours, to see if you need staffing during the weekends. You can share these dashboards with select groups or users to keep everyone aligned to provide the best experiences for your customers.
Pricing
Suite Team: $49 per agent, per month
Suite Growth: $79 per agent, per month
Suite Professional: $99 per agent, per month
Features
Analytics and reporting
Live chat and messaging
API, SDKs, and webhooks
App integrations
Ticket routing automation
Custom branding
Omnichannel support
Multi-language support
Custom views
Self-service options
On the surface, Slack might seem like just a messaging app, but there's a deeper reason for its immense popularity. Slack can easily integrate with many popular, purpose-built issue tracking solutions. And if your team already uses it for messaging, it's a simple task to configure Slack to enable you to create and route issues, add comments to tickets, and get notifications.
However, even without integrating with issue tracking software, Slack can double as a rudimentary issue management solution. Your team can create dedicated channels for certain types of issues, build automations, and communicate internally.
Pricing
Pro: $8 per user/month
Business: $15 per user/month
Enterprise: Pricing not available
Features (Business plan)
Full message history
Unlimited integrations
Voice and video calls
Guest collaboration
99.99% guaranteed uptime
SSO
Data exports
Learn more about Zendesk for Slack.
If you and your team are used to project management tools, ClickUp is a great option for issue tracking. It's fully cloud-based and includes a wide range of features to facilitate communication, collaboration, assigning tasks, tracking task status, setting alerts, and much more. ClickUp's activity stream is a great fit for issue tracking as it displays tasks in real-time as they're created and completed.
When integrated with your issue tracker, you can easily link ClickUp tasks to tickets. This allows you to efficiently add ticket information from an issue tracker to ClickUp tasks and vice versa. And since it's a two-way link, you'll get auto updates when tickets are linked to tasks.
Pricing
Unlimited: $5 per user/month
Business: $9 per user/month
Business Plus: $19 per user/month
Features (Business plan)
Google SSO
Advanced automations
TIme tracking
Custom exporting
Unlimited integrations
Unlimited dashboards
Custom statuses and task IDs
Tags
Learn more about Zendesk for ClickUp.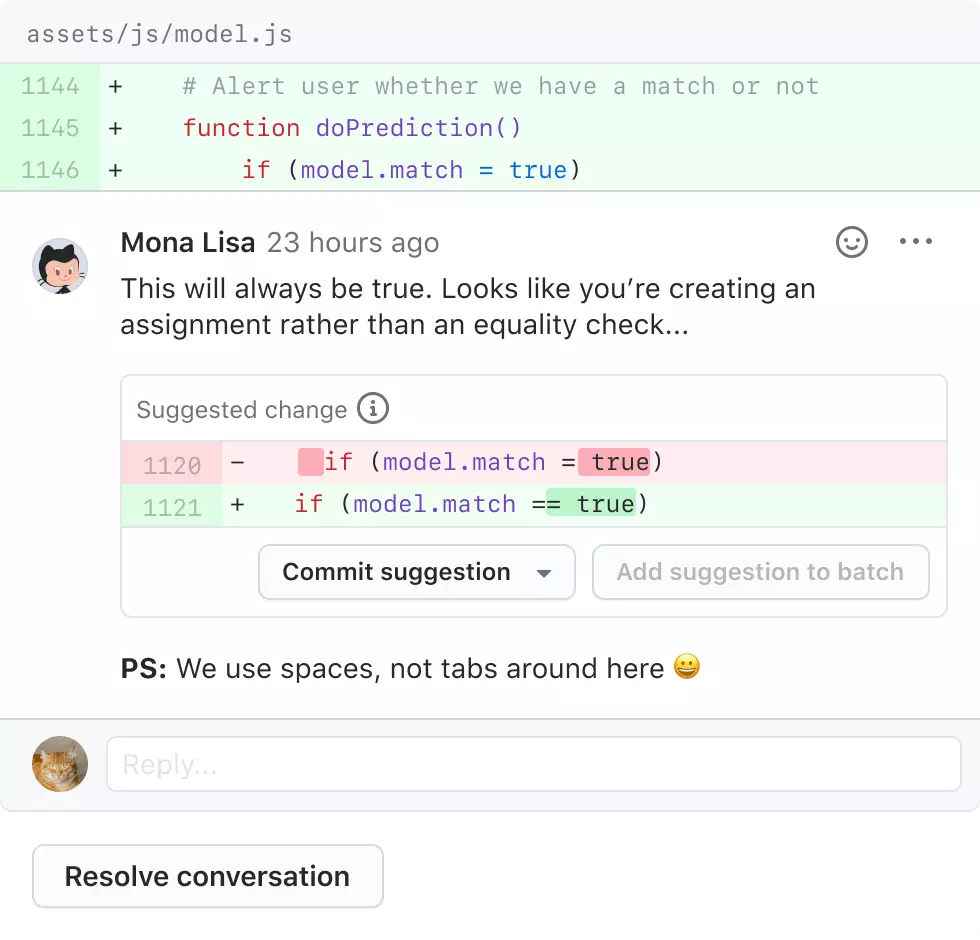 The same functionality that makes GitHub a favorite among developers for project management, makes it a great choice for issue tracking. GitHub has everything you need in a ticket tracker system plus the flexibility to do it in the way that works best for you. You can break issues down into multiple actionable tasks (or not), create boards and/or tables, collaborate with markdown, and much more.
Perhaps the one knock against GitHub is its learning curve. While developers well-versed in the GitHub interface will easily adopt the tool, the sheer number of features may be overwhelming to some. That said, because of GitHub's utility for developers it can help with cross-functional engineering and service collaboration.
Pricing
Team: $4 per user/month
Enterprise: $21 per user/month
Features (Team plan)
Bug, enhancement, and request tracking
Custom issue fields
Multiple assignees
Audit log
Unlimited GitHub Apps
Status checks
Public and private code repositories
Code reviews
Learn more about Zendesk for GitHub.
Part of what makes issue tracking software is its ability to facilitate prompt service in every channel from live chat and social media to email and phone. Where LiveAgent excels is in its cloud-based chat functionality and its broad, helpdesk functionality.
Within LiveAgent, you can create custom chat windows, intelligently route issues via chat, automate basic functions, and much more. With LiveChat you can customize your chat window, manage chat traffic through smart routing, send automatic greetings, and more. So if you're looking for issue tracking via live chat, LiveAgent is worth a look.
Pricing
Ticket: $15 per user/month
Ticket+Chat: $29 per user/month
All-inclusive: $39 per user/month
Features (Ticket plan)
Unlimited ticket history
API and integrations
Customer portal
Advanced reporting
Slack notifications
Custom ticket fields
Custom tags
Real-time dashboards
IT teams must deal with and keep track of a wide variety of issues and requests while supporting your IT infrastructure and its processes. Freshservice is designed to help facilitate fast, accurate reactions to any change in your business or IT environment. With Freshservice, everything from service requests and security threats to data issues and new-feature requests is manageable and trackable.
Also, Freshservice's issue track software isn't just about being reactive. You can use it to assess issues, root out their underlying cause, and uncover recommendations for problem management optimization. Plus managers can use the software to analyze performance, discover trends, and prioritize work.
Pricing
Starter: $29 per user/month
Growth: $59 per user/month
Pro: $109 per user/month
Enterprise: $129 user/month
Features
Incident management
Knowledge base
Business rules
Approval workflows
Customer portal
Asset management
Service catalog
Another issue tracker software that's mainly designed for IT teams, SolarWinds is a great option for upgrading your support team to ITIL-ready processes. In addition to the fundamentals of issue tracking, SolarWinds enables small business and large enterprises to create and enforce solid IT governance.
IT teams can use SolarWinds to get ahead of issues before they happen by controlling inventory, managing contract docs, detecting risks, and much more. And since it's cloud-based, you don't have to deal with maintaining and updating this issue tracker yourself.
Pricing
Team: $19 per month/user
Business: $39 per month/user
Professional: $69 per month/user
Enterprise: $89 per month/user
Features (Professional plan)
Service portal
Incident management
SLA
Change management
Real-time 24/7 live chat support
Custom fields and forms
API
Advanced automation
Learn more about Zendesk for SolarWinds Service Desk.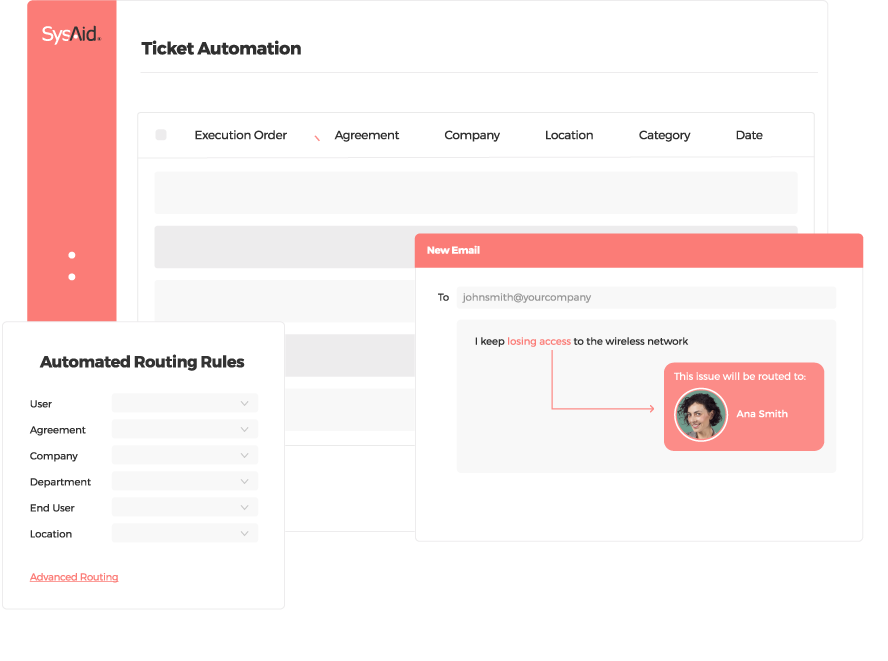 Though it's strongly positioned for IT teams seeking a robust issue tracking solution, SysAid is flexible enough to meet the needs of a variety of internal support teams. Departments as diverse as human resources, facilities, finance, and more can all put SysAid to use for tracking the service requests of their internal "customers".
SysAid also includes flexible self-service options through the SysAid Self-Service Portal. Users can choose from the categories you configure for support requests, incident reports, feature requests and more. And with SysAid's workflow engine, those requests can be routed automatically based on your specified categorization rules.
Pricing not available
Features (Help Desk plan)
Ticket automation
Self-service automation
Asset management
Reporting and analytic
Cloud or on-premise deployment
White glove implementation
As the name suggests, Shortcut is a great solution for speeding up and improving the accuracy of your issue tracking processes. It's especially ideal for engineering teams who frequently create new features and respond to requests. When integrated with a solution like Zendesk, Shortcut enables you to associate tickets with Shortcut's Story interface so your team never misses a bug fix or feature request.
With Shortcut, you create Stories for each issue or task. And you can keep yourself and your team updated with a Kanban-style board workflow. On top of stories, you can add milestones to track progress towards broader efforts, report on progress, and more.
Pricing
Team: $10.00 per user/month
Business: $16.00 per user/month
Enterprise: Pricing not available
Features (Team plan)
Up to 5 teams and unlimited users
Task roadmap
Advanced integrations
Reporting
Stories, Projects, and Milestones
API and webhook access
2FA
Learn more about Zendesk for Shortcut.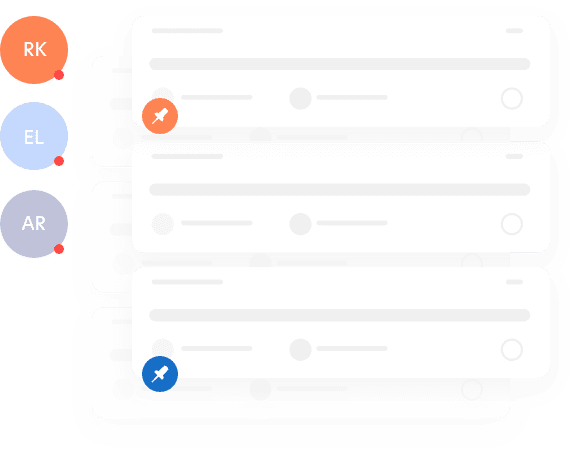 HappyFox is a well-established issue tracking software that can help your team create quick, error-proof issue resolution workflows. And because HappyFox is also a help desk meant to provide comprehensive customer service capabilities, it's full of features to help you streamline service while minimizing staffing costs.
Helpful features like rules-based routing and extensive ticket categorization mean that, if it can be automated, HappyFox can help you do it. HappyFox's biggest disadvantage is its high cost and lack of free trial. However, if you're okay with paying before you try it, this issue tracking software is worth a shot.
Pricing
Mighty: $39 per user/month
Fantastic: $59 per user/month
Enterprise: $79 per user/month
Enterprise Plus: $99 per user/month
Features (Enterprise plan)
Omnichannel ticketing
Multilingual knowledge base
Smart automation
Reporting
Queue management
Ticket tagging
Asset management
Learn more about Zendesk for HappyFox.
If you're looking to enhance your internal or external support operations with an omnichannel solution that facilitates tracking, recording, and management of customer issues, Freshdesk is a viable option. It's aimed at businesses on the smaller side with its affordable pricing and easy-to-use interface.
Yet Freshdesk's more expensive plans feature enterprise-level capabilities such as chatbots, social media tracking, and centralized support team dashboards. Another nice aspect of Freshdesk is the Freshworks Academy which helps reduce the burden of training your agents on the new system.
Pricing
Growth: $18 per user/month
Pro: $59 per user/month
Enterprise: $95 per user/month
Features (Pro plan)
Round-robin routing
Knowledge base
Multiple product support
Multilingual knowledge base
API
Custom reports and dashboards
Automation
Custom ticket views
Like many project management tools, Wrike—while not expressly designed for issue tracking—can be a powerful issue tracker software. The way it works is powerfully simple. All you need to do is set up a custom issue reporting form, which automatically creates a task. Then, with custom workflows and statuses, you can label the tasks appropriately and change their status as needed.
With Wrike's Kanban Boards, you can easily track and monitor the auto-generated tasks. And because it's all contained within Wrike, you don't have to worry about managing multiple platforms to track and manage customer issues.
Pricing
Professional: $9.80 per user/month
Business: $24.80 per user/month
Enterprise: Pricing not available
Features (Business plan)
Shareable dashboards
Task and subtask management
Web, desktop, and mobile apps
Gantt charts
Custom fields
Automation engine
5 to 200 users
Designed to help business-to-business companies provide better customer support, TeamSupport is a popular and fully customizable issue tracking solution. Customization options like custom fields, workflows, and rules ensure that you can fit TeamSupport into your existing processes rather than the other way around.
Plus, TeamSupport's robust feature set which include self-service portals, smart routing, and ticket deflection reduce the burden on your staff while simultaneously showing your customers their issues are being worked on. To top it off, TeamSupport also integrates with many of the business's world's most popular tools, like Salesforce, Mailchimp, Slack, and much more.
Pricing not available
Features
Email integration
Ticket automation
Sentiment analysis
Custom fields, properties, and statuses
Global search
Shareable video recordings
JIRA is a purpose-built issue management solution that seamlessly connects your engineering and support teams on any and all development issues. JIRA includes the core functionality necessary to escalate and link tickets in your integrated support system or within JIRA.
One differentiator for JIRA is that it provides a comprehensive view of all customer conversations related to development issues. This enables both support and engineering teams to fully understand an issue and collaborate on the ideal fix.
Pricing
Standard: $7.50 per user/month
Premium: $14.50 per user/month
Enterprise: Pricing not available
Features (Standard plan)
20,000 users
Scrum and Kanban boards
Project management
Advanced permissions
Audit logs
250 GB file storage
Reporting and analytics
Developer tool integrations
Learn more about Zendesk for Jira.
Comprehensively featured and fully configurable, the cloud-based Spiceworks helps IT and other internal support teams streamline their service operations. The Spiceworks issue tracker is complemented with a powerful ticketing system that's easy to implement and manage. Features include must-haves like reporting, configurable alerts, ticket routing, custom ticket creation, and more.
For hands-on support, Spiceworks also provides remote support capabilities. And since Spiceworks issue tracker exists within the broader Spicework software ecosystem, you can easily extend its capabilities.
Pricing: All plans are free
Features (Enterprise plan)
Unlimited tickets and users
Premium Support
IT Community with Millions of IT Pros
Ticket management
Asset tracking
Remote support
Network connectivity dashboard
How to choose the best issue tracking system?
Email inboxes and spreadsheets have a way of siloing important customer information which makes it difficult to create the ideal customer experience. But with the best issue tracking systems, your agents will have what they need to deliver seamless, personalized service.
Ultimately, the issue tracker that's ideal for your company depends on the nature of your business. But even so, you should keep these fundamental factors in mind when choosing your solution.
User friendliness and team/process fit
When you're choosing a tool that's supposed to make things easier for your customers, it's common to focus entirely on the tool's functionality as it relates to your customer. But it's equally important—if not more—to find an issue tracker solution that makes your support agents' and managers' lives easier.
After all, it's your support agents and managers, not the issue tracker, who are ultimately responsible for serving your customers. And nothing's more frustrating for a support agent (or anyone else) than a new tool that gets in the way of them doing their job.
That means finding an issue tracking system that doesn't get in your team's way and fits within your existing tools and processes. Often, this means opting for issue trackers with a wide range of native integrations with popular tools. Of course, if you have the resources to do extensive development work, you can also use tools with open APIs to seamlessly integrate an issue tracker within your existing technology stack.
Cost and functionality balance
Issue trackers range widely in terms of both cost and functionality. The challenge when you're choosing the best issue tracking solution is to find the option that offers your team only the features and functions they need. That way, you can avoid paying for any features that you're not using.
As you can see in the list of issue tracking software above, most come in a variety of packages. Ideally, the software you choose will have a package that fits your needs without adding superfluous features.
However, you should also keep in mind that your company and your support teams will grow and change. When that happens, the ideal cost and functionality balance of your issue tracking software will change with it. The best issue trackers will have packages that meet your needs as your team evolves.
Setup and configurability
Time to value (TTV) is a concept in SaaS sales that refers to the time from initial onboarding that it takes a customer to realize a product's value.
TTV is an important concept to consider when researching issue tracking solutions because the sooner your agents, managers, and executives realize the value of the issue tracker you choose, the easier it will be to secure buy-in. Even the best, most powerful features won't get you far if your team doesn't see the value in using them.
This is why an easy, low-cost setup should be one of your buying priorities. The sooner you can get your issue tracker up and running, the sooner it can start creating value for your company. Of course, you don't just set and forget issue tracking software; it has to be managed and configured for optimal performance. So you'll also want to consider the time and resources required for ongoing maintenance.
Frequently asked questions
Why is an issue tracker important?
An issue tracker is important because, as an organization grows, so does the number and complexity of its customers' support requests. Without a systematic way to handle these support requests, some of them will inevitably fall through the cracks and customers either won't have their problems resolved or issue resolution will take excessively long.
How much does issue tracking software cost?
Issue tracking software costs vary from vendor to vendor and depend on your number of users and desired features. Generally speaking, costs range from $10 to well over $100 per user, per month.
What does ticket tracking software do?
At the most fundamental level, ticket tracking software creates and maintains a log of customer issues. Where ticket tracking software really shows its value, though, is all the tasks it can complete using that log of customer issues. These tasks include ticket routing, reporting, ticket escalation, customer self-service, and much more.
Why would you want an issue management software?
You would want issue management software to deal with the growing complexity of your organization's internal structure and your customers' needs. Essentially, issue management software enables you to scale your service organization's processes and resource allocation.
The Wharton School
Zendesk Support's iPad app allows Wharton Computing's team to answer tickets on the go
"Zendesk Support looks great and operates with ease. It allows us to work smarter and stay focused. My agents are happy."
- Sharon Steptoe-Smith
Ready to start using an issue tracking software?
Customer issues don't always come from one place. Nor do they always get resolved in the same place they originated. Zendesk is built for this reality.
No matter where your customers feel comfortable contacting you—be it on social media, the phone, or anywhere else—Zendesk makes it simple to track every customer issue from start to finish, from channel to channel. In short, your service agents never lose their omnichannel view of your customer, making ticket management much easier.
Many companies, including Uber and Airbnb, use Zendesk Support as their issue tracking software. Make it simple to collect customer issues and track every inquiry with valuable key metrics. Try Zendesk today.
Get the bigger picture
Collecting customer issues and tracking every inquiry with valuable key metrics is made simple with Zendesk. Keep exploring the world of issue tracking software, global customer support, and agent efficiency with Zendesk.