HR Help Desk Software
HR help desks for effective teams
Transform how teams operate by giving them the HR helpdesk tools they need to create great employee experiences.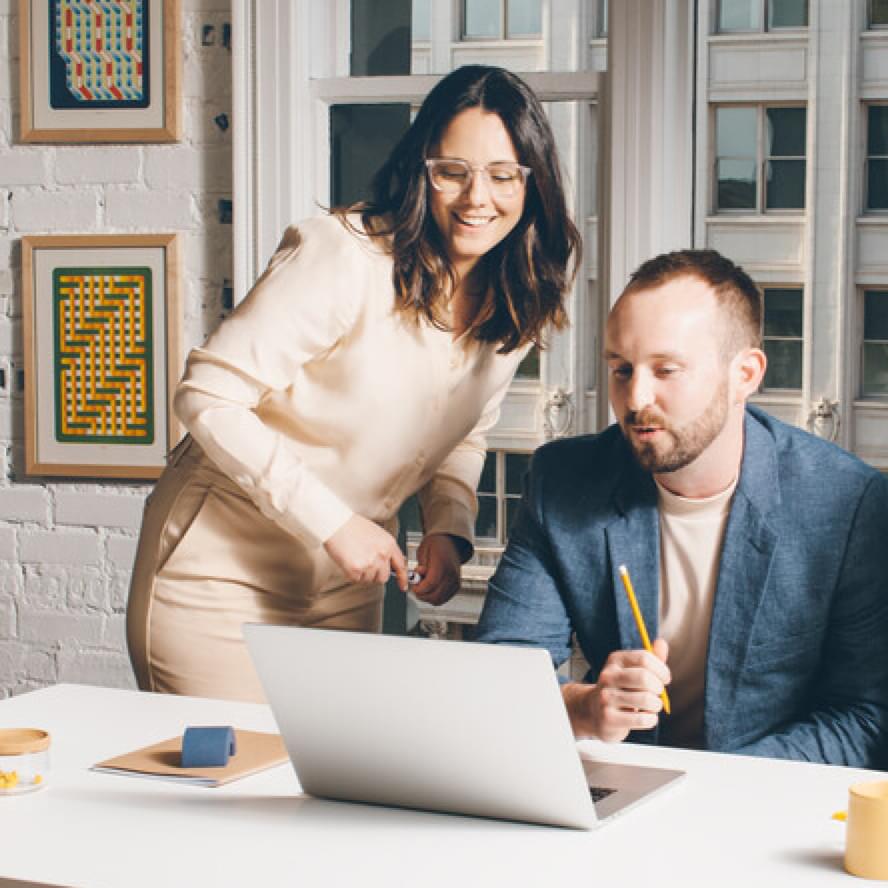 A guide to HR help desks
Your HR department manages a lot — from payroll, policies, employee benefits, to employee experiences. There's an easier way to manage it all where everyone wins: HR staff get the tools they need to do their jobs well and employees get the support they need, when they need it. Read on to learn why your HR department needs an HR help desk.
What is an HR help desk?
A human resource help desk is technology that HR teams use to efficiently manage and solve employee issues and requests. When employees have answers concerning benefits, payroll, medical or disability leave, or any other company policy, they can address it through the HR helpdesk platform, rather than struggling through an endless chain of back-and-forth of emails.
HR teams use their help desk to manage requests from multiple channels. They can integrate a self-service portal to streamline their workflows and automate responses for common questions about HR processes. Just as you want to give your customers the easiest and most accessible path to getting their questions answered, your internal operations should allow your employees the same privilege. Because your employees' time should be as valuable to you as it is to them.
Additionally, an HR help desk will also give team members insights into the types of employee cases that reoccur. This enables them to find resolutions preemptively and create standardized processes to fix problems, eliminating repetitive problem solving that eats up everyone's schedules.
Why does your business need an HR help desk?
As a business, your customers' happiness takes precedence over nearly everything. After all, if your customers aren't happy, they won't be your customers for long. And without customers, your business ceases to exist.
But placing a high priority on your customers doesn't mean you should neglect your workforce. Your employees aren't machines, and they can't be expected to work like one. If a high-value employee feels that they might be more satisfied working elsewhere, there's nothing stopping them from jumping to the competition.
According to Gallup, disengaged employees fall short in three key areas:
37% higher absenteeism
18% lower productivity
15% lower profitability
Disengaged employees hurt the bottom line. But employee disengagement isn't an unsolvable problem. Implementing a standardized system of handling employee requests helps you build a more satisfied workforce, in which your employees know that their issues are listened to and processed in a timely manner.
Human resource help desks make it easy for companies to manage high volumes of employee requests, streamline processes, and standardize service delivery and responses. The result is HR teams working more efficiently and effectively, all while providing a better employee experience.
What are the benefits of using an HR help desk?
Just as with any piece of software, you want to understand the full range of benefits you can get out of it. After you decide on the right HR help desk software, here are some of the key benefits you expect to see impacting your workforce.
Improved employee engagement
Loyal employees are engaged employees. But all it takes is one or two slip ups to chip away at that engagement.
Say you have a hardworking employee who put in a PTO request well in advance of their planned dates. They wait patiently for a few days to hear back with an approval, but hear nothing. They watch as flight prices start to tick upwards, and start to get nervous that their planned trip is slowly sneaking out of their budget. They email HR, only to find out that the original PTO request was accidentally looked over. The time request is eventually approved, but the frustration that grew during the time between the submission and the approval can't be erased and has led to a poor employee experience.
HR helpdesk software helps teams head off communication gaps by setting up a reliable system of handling basic employee requests. The end result is that you avoid embarrassing slip-ups that can have a drastically negative effect on employee morale and engagement. After all, the benefits you offer your employees are part of why they accepted the job in the first place. They shouldn't have to struggle or worry to make sure they get them.
More efficient onboarding
When a new employee joins your team, the goal is to get them acclimated to the job as quickly as possible. It's likely you already have a system for onboarding in place, but new employees are less likely than more established workers to bring shortcomings in the onboarding process to your attention. They're trying to make the best impression, after all. It's not a bad idea to do the same.
HR helpdesk software gives you the tools to speed along and standardize the recruitment and onboarding process. Being hyper-organized and efficient during this process gives new employees a strong first impression of your company, which helps them set their own standards higher than they might for an organization that has a sloppy or disorganized onboarding process.
Give hours back to your HR team
Your HR team is likely already fielding the same repetitive questions over and over again. HR helpdesk software comes with a searchable knowledge database that lets employees seek their own answers before turning to one of your HR reps. This saves time and reduces inbox clutter, which everyone from every department will appreciate.
Head off issues before they have time to get worse
Helpdesk software comes with reports and analytics features that let your management team spot trends and gaps in employee service delivery, such as HR ticket response times and resolutions. Reporting and analytics give you data-driven insight into just how well your HR team is processing requests, so you can make adjustments wherever productivity appears to be falling short. Additionally, some platforms will include options for surveys and feedback, so you can measure employee satisfaction and engagement directly from the source.
What are some core features of an HR helpdesk?
Core features of an HR help desk include a ticketing system, knowledge management capabilities, and reporting and analytics.
Ticketing system
Ticketing systems make it easy for HR team members to manage and effectively respond to employee tickets. Help desk admins can set up the system to ensure the right tickets get sent to the right team. From there, HR staff get a single view of all unresolved tickets for them to handle.
What's more, team members can create tasks and alerts for each request, tag and reassign certain tasks to others, and categorize requests by urgency or topic. Many HR departments use automation to respond to repetitive requests. Automation also helps ensure that critical workflows can still happen while maintaining service quality and SLAs.
Knowledge base
An internal knowledge base or a knowledge management system allows you to capture institutional HR knowledge at scale and ensure a single source of truth for HR team members and employees alike. Knowledge base software helps minimize the time employees spend searching for information and is a great way to deflect potential HR tickets. Knowledge bases empower HR to help their employees the way they want to be helped, which is often via self-serve channels.
Reporting and analytics
HR help desks give HR leaders the reporting and analytics capabilities they need to adequately monitor and continuously optimize their internal support operations.
All interactions can be measured, such as:
Article views – which articles in your internal knowledge base are getting the most traffic
Requests – what types of employee requests are coming in the most and to which HR teams
Response time – how quickly HR staff are responding to requests
And more – your team has the ability to track the KPIs you care about most
Having visibility into these trends and gaps allows you to make more informed capacity-planning decisions and ultimately improve support operations for HR staff and employees.
What are some use cases for HR help desks?
Here are some examples of how companies have used their human resource help desks to streamline workflow and improve employee experience in the workplace:
An employee started at their job as a recent graduate before they had children. Now an expectant parent, the employee needs to know about policies regarding benefits and time off. But family planning can be a delicate subject at work, and the employee is hesitant to bring their questions to HR. Instead, they use the knowledge base to search for the information. While an HR rep would have gladly answered these inquiries, it provided the employee with a comfortable level of privacy.
Several recent hires are starting their new jobs at the same time, but they're all going to work remotely, and some in different time zones. Rather than having HR reach out individually to each new hire and handle all the incoming and outgoing emails and paperwork, they use their HR helpdesk software to create a self-service portal through which the new hires can upload their information and keep track of their onboarding process. There's less waiting time in collecting all the relevant paperwork, and the new hires are able to begin their training sooner than they would if they'd used the traditional back-and-forth email chain.
An HR manager at a company uses helpdesk software to run a survey of all employees. Satisfaction rates are high in every department except one. Curious to learn more, the manager does a deeper look into the tickets that have been issued within that department, and finds that one of the managers within the department has been routinely making unreasonable requests, and has even made some blatantly improper statements in the workplace. If the behavior were allowed to continue, it might spell major trouble for the company. But the HR manager is able to address the problem without bringing up any specific names, and satisfaction within the team is reinstated, as evidenced by another survey several months later.
The evolution of help desk software to an employee experience platform
The ubiquity of apps and service across many channels – phone and email, but also chat and platforms like Twitter, Facebook, and Slack – has created an expectation among consumers that service be seamless and omnichannel. Think Uber and Instacart.
This critical concept is starting to have a broader relevance across different facets of consumers' daily lives, including where most people spend the bulk of their time: the workplace. Employee expectations are evolving along with rising customer expectations. Your employees, after all, are consumers too, and they expect the same kind of service in their place of work as they do from the businesses they patronize: personalized, efficient, and convenient.
An employee experience platform offers a modern way of driving internal support. Capabilities like conversational omni-channel, AI powered self-service, and the ability to make data driven decisions based on analytics, enable you to deliver stellar employee experiences and transform the way your whole organization works.
Modernize your HR Experience with Zendesk
Your employees want problems solved and questions answered in ways that are personal, effortless, and conversational.
Zendesk gives teams of all sizes the ability to deliver conversational experiences, anywhere and at anytime. Channels such as phone, email, and social messaging are available, out-of-the-box, so you can meet your employees where they are, on any device.
The conversation stays connected no matter where employees reach out, so they never have to repeat themselves, and your support team members will always have context from prior interactions, improving the overall employee experience.
For employees who prefer self-service before reaching out, the HR help center and community forum capabilities serve as the first line of defense, especially for deflecting common issues. AI chatbots make it even easier for employees to find what they need by automatically surfacing relevant articles based on the context of their issue, saving time and effort.
With Zendesk, you can also tailor the entire conversational experience to your business' unique needs using our open and flexible platform.
Transform HR teams without IT
HR support team members play a critical role in making sure your business delivers excellent conversational experiences and meet employees' expectations. Zendesk brings together everything they need to do their best work in a powerful workspace so they can focus on building relationships and resolving employee issues as quickly and efficiently – all the while remaining IT independent with a low-code, no-code solution.
Zendesk for employee experience does this by:
Giving teams a single place to manage conversations and respond to employees
Having all support channels and key context in a unified place so your teams can work effortlessly across different channels and personalize employee interactions
Easily configurable routing and intelligence that ensures conversations get to the right department with the right context at the right time, every time.
Collaboration tools to easily engage with the right expertise across teams over email or Slack, keeping everyone in the loop all without leaving the Agent Workspace to serve your employees effectively and quickly.
Optimize HR service with insight and intelligence
How do you enable all of this on the backend and ensure your employee experience is aligned to the rest of your business as it evolves over time?
Powerful reporting and analytics across all channels, so that you can make sense of your data with actionable insights.
Workflows that are intuitive to build, manage and optimize so that you can ensure consistent execution of processes across departments and teams.
A unified view of your customer so that you can personalize experiences in your agent workspace, analytics, bots and help center.
Zendesk for employee experience provides you the ability to integrate relevant employee data using our modern and powerful integration options. Once you've connected your systems, you can customize, configure and even build your own apps to create better experiences for employees and team members.
The power of engaged employees
Zendesk's for employee experience gives HR teams the power to streamline operations for happy, engaged employees. Because companies with the highest employee engagement see 4% more sales growth and shareholder returns than average, 90% less staff turnover, and double the customer loyalty.
A flexible employee experience solution that fits your needs
Couple top-tier apps from Zendesk's marketplace with our HR help desk solution and seamlessly integrate with the tools your company uses today — all without engineering resources.
Trusted by world-class HR teams
Frequently asked questions on human resources help desk
What happens when HR and the service desk integrate?
When HR and service desks integrate, companies deliver better employee experiences. This typically results in an increase in employee satisfaction, a reduction in employee turnover, and ultimately, better direct and indirect interactions with customers. Happy employees mean more engaged and productive employees, which have a direct impact on a company's bottom line. In fact, Accenture reported that companies with great employee experiences outperform the S&P 500 by 122%.
Can a chatbot help with the HR help desk?
Yes, chatbots can help with HR help desks. In fact, best-in-class HR teams use chatbots to answer repetitive employee questions, freeing their teams time to focus on other work.
When should I contact the HR help desk?
If you're an employee, you can contact the human resource help desk whenever you have a question or issue that needs addressing. But just as many customers like to handle their issues themselves, many employees also prefer to seek out answers to their questions without involving a human HR representative. This can be especially true in circumstances that are deeply personal or delicate, which is why HR help desks are great for helping employees retain a level of privacy while still finding the answers they need to do their jobs efficiently.
Why switch to HR helpdesk?
As hybrid workplaces become the norm, and HR departments continue to serve more diverse workforces with varying needs, it's imperative for HR departments to evolve their processes to better support their team members and organizations. HR help desks are proven to help teams work smarter and deliver better employee experiences.
Neat
Neat + Zendesk: 24/7 omnichannel support for startups
"Ultimately, customer centricity really drives each and every decision we make on a daily basis. Having a tool that maximizes and optimizes our ability to engage and communicate with customers is of key importance."
David Rosa
Give HR helpdesk a try
Whether you're a fast-growing company or an established enterprise, Zendesk's HR help desk can meaningfully improve how your team operates and delivers services to your workforce. Sign up for a demo today.
Tap into more knowledge
Keep exploring the world of internal help desks.