The best customer experiences
Businesses all over the world use Zendesk to support their customers. That's because our software is strong on the basics — like self service and ticketing — and is open and flexible on the big stuff, like customer profiles and APIs.
No matter what your needs are, you'll find a best-selling solution that's designed to make customer support easier.
Convenience for customers
Have seamless conversations with your customers in whichever way they prefer.
Efficiency for agents
Harness automations and see relevant customer information in a single place for enhanced agent efficiency.
Agility for your business
Leverage no-code, out-of-the-box tools for the fastest time to value and flexibility for the future.
Focus on conversations, not channels
When you're fighting to keep up with threads, your response times slow down. You lose customer trust, and potentially, their business. Our ticketing system puts email, chat, social, and voice in the same place, so your business can focus on the conversation, not the channel.
Help customers help themselves
A well-stocked knowledge base helps customers resolve common problems quickly and reduces the load on your team. We make it simple to create, organize, and share your team's know-how. You can even use our AI-powered bot, or spin up your own community forum.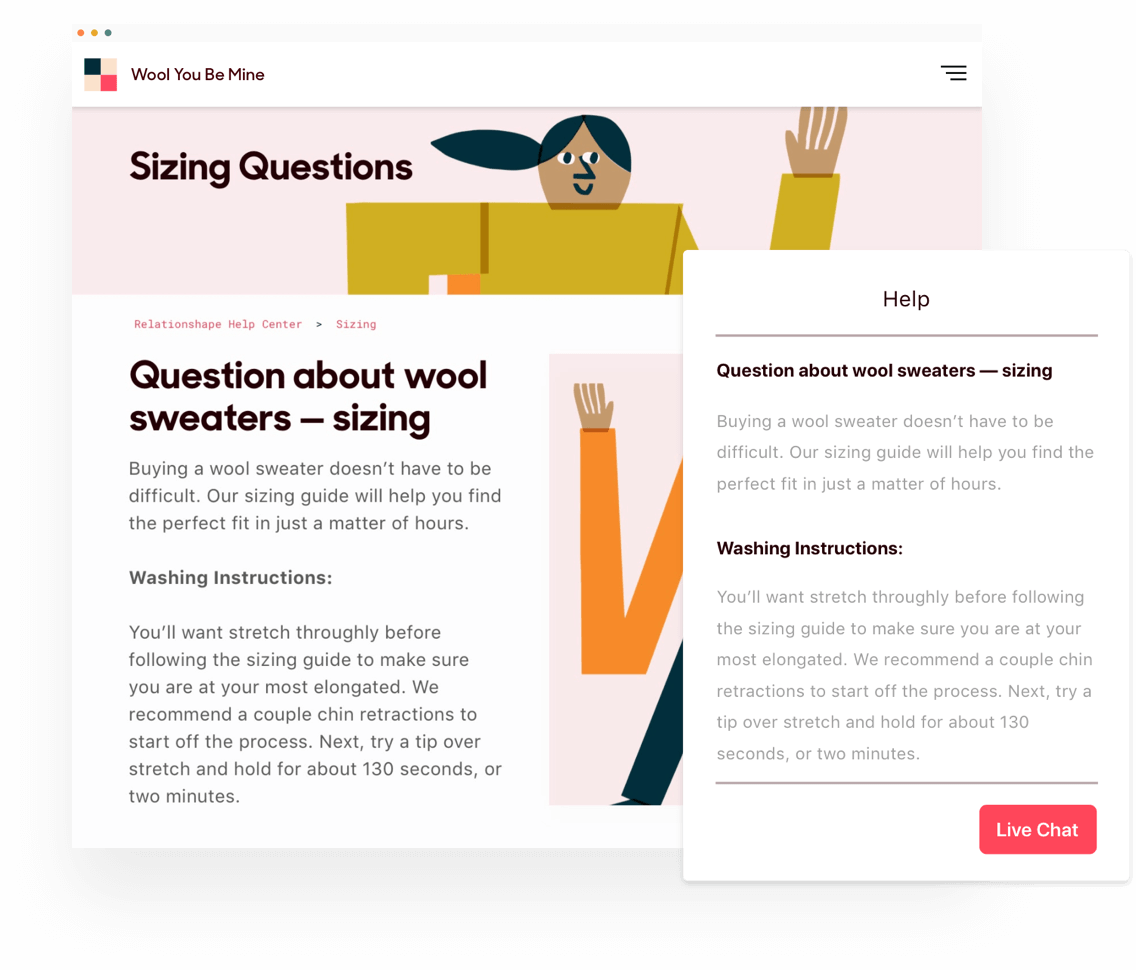 Help center
Zendesk Guide is a smart knowledge base that helps you harness the power of institutional knowledge.
AI powered answers
Answer Bot suggests articles to customers to resolve issues faster and take the load off your agents.
Community forums
Zendesk Gather provides a place for customers to connect and collaborate.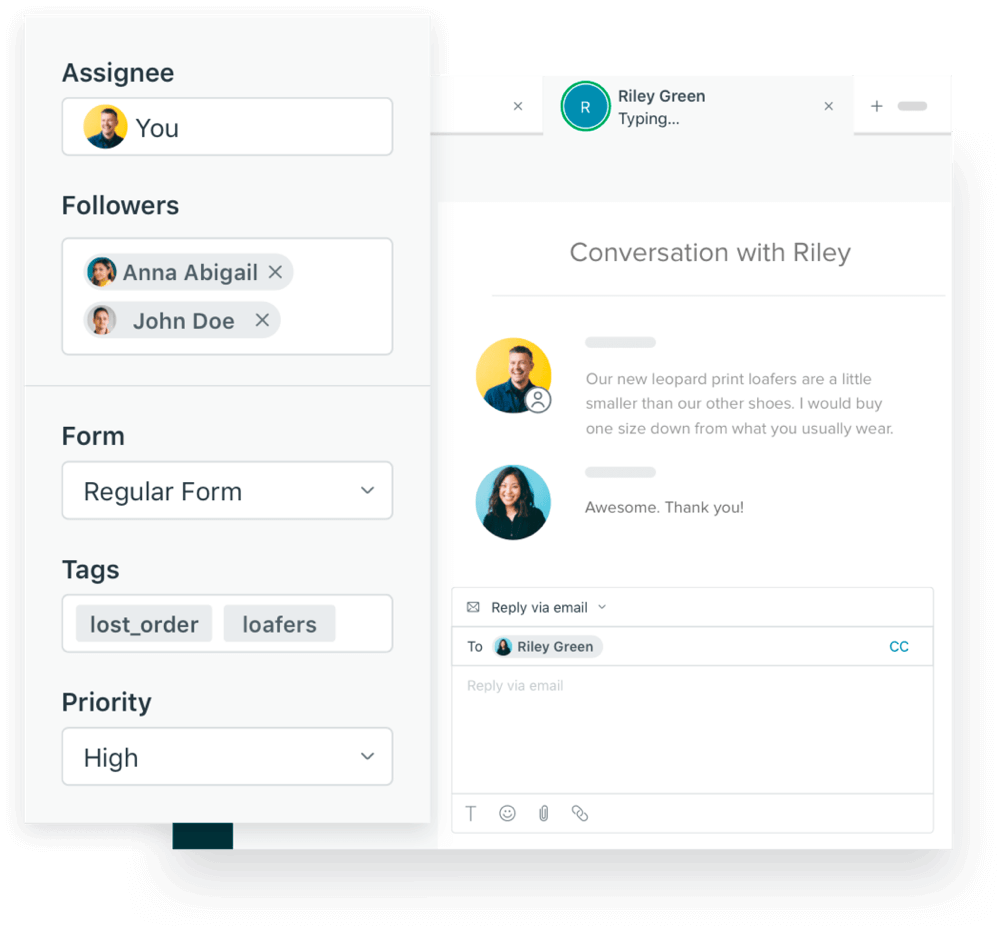 Give your agents the right context
Most agents want to offer help quickly, without having to switch dashboards or make customers repeat information. With the right tools and data in place, agents can maintain relevant, personal conversations on any channel.
Unified agent workspace
A conversation-focused agent workspace with everything in one place.
Customer profile history
The relevant context agents need to provide faster, personalized responses.
Cross team collaboration
Use Side Conversations to communicate with anyone inside or outside your company.
Measure and boost team productivity
Customizable and pre-built dashboards mean managers can easily measure CSAT, first response time, number of help center views, and more. Move the needle on the metrics that matter by using our automations and workflows to cut out busy work. Your team will be more productive (and happier).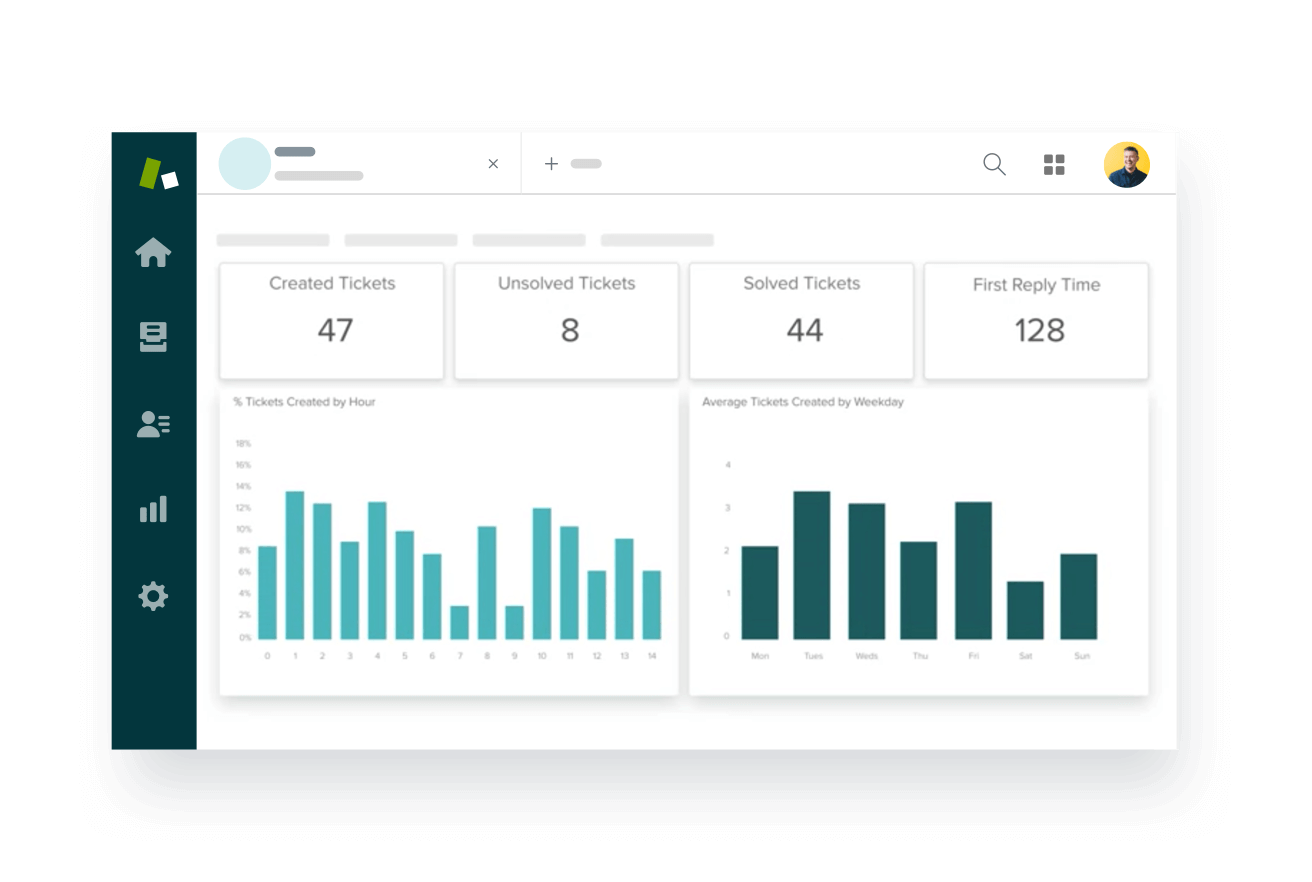 Business rules
Automate redundant tasks for your team. Keep track of SLAs, close out abandoned tickets, or send an automated reply when it's outside your business hours.
Skills-based routing
Get tickets to the right agent based on their expertise so that they're served a ticket they can efficiently solve, every time.
Publishing workflows
Use the combined brain power of all of your support agents to make sure your customers get the most helpful self-service content.
Bring your business data and systems together
We know Zendesk isn't the center of the business universe, which is why we play nicely with all the tools you know and love. Our platform lets you connect your customer data—wherever it lives— and gives developers and admins the tools they need to build the best experience for your customers.
Apps and integrations
Our marketplace has hundreds of apps and integrations that plug directly into your toolset.
Customer data platform
Zendesk Sunshine is our open, flexible CRM platform native to AWS. Connect all your customer data—wherever it lives.
Conversations platform
Unify messages from every channel into a single conversation, and build interactive messaging experiences.
We can lend a hand, if you like
We have the expertise to work as an extension of your team, ensuring our solutions have a strategic impact on your business. We also offer training and support for your support.