Uncommon Goods reduces email volume to deliver faster service
Uncommon Goods took an uncommonly good approach to providing a great end-to-end customer experience, while handling high ticket numbers. The team reduced its email volume by 72% and cut response times by leveraging the Zendesk CX platform.
"Zendesk Support was easy to learn, simple to use, and making changes takes no time at all. Better yet, we don't need to ask our busy tech team to make changes for us—we can manage everything we need within our department."
- Jen Grim
Director, Customer Service - UncommonGoods
2,400
Peak Season Email Volume per Day
2 Hours
First Response by Email
72%
Reduction in Email Volume with Support
94.5%
Customer Satisfaction
A phone rings in an office in the Brooklyn Army Terminal. The industrial complex, once a military depot and supply base, is now home to Uncommon Goods, and Tammy is on the line with an urgent question.
She just purchased a solar tea light as a gift, but has decided to buy two more and wants to ship the items together. Is she too late? she asks. Uncommon Goods generally processes orders within an hour, but since their support number is so easy to locate on their website, Tammy reaches customer service with plenty of time to update her order.
In addition to the company's attention to innovative product design and sustainability, they are hyper-focused on the end-to-end customer experience. They have to be if they want to be their customers' favorite place to shop.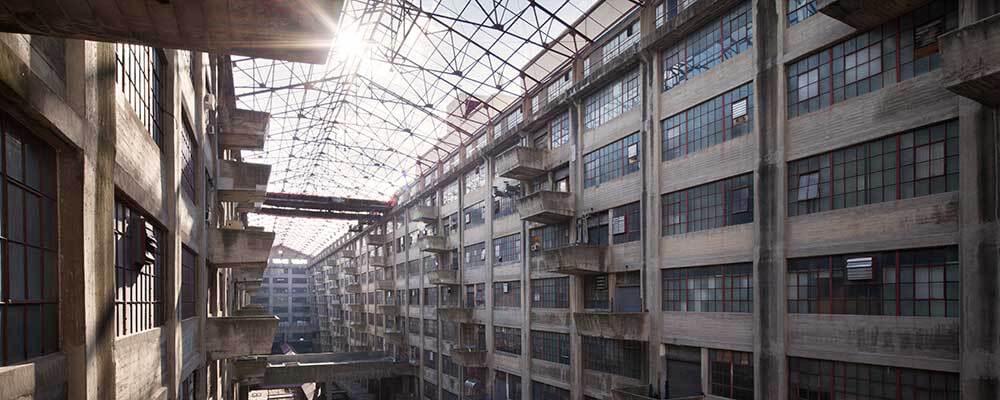 Thankfully, the customer service team has an impressive record. They answer 87 percent of their calls within 20 seconds. Give them another ten and that rate jumps to 94 percent. They're no slouches at email support either—they respond to 91 percent of all emails within two hours. Considering that most companies allow 24-48 hours after an initial autoresponder, two hours is a significant commitment.
"In an age of constant internet connectivity and instant gratification, it only makes sense to answer questions as quickly as possible," said Jen Grim, Director of Customer Service. During their slowest periods, they might handle 2,000 emails a week, but over the holidays they handle as many as 2,400 per day.
That's why it's important that the team's tools work for them. Grim's customer service reps were bogged down by their previous email system. The tool was cumbersome—both slow and complicated. Reps were in danger of drowning in email, said Laura Frost, Assistant Manager of Customer Service. They needed a unified service that would allow them to handle multiple channels, and they needed it to be simple.
"When we got Zendesk Support, the difference to our customers, and in teaching new representatives, was amazing," Frost said. It's so easy for new representatives to grasp that Support lets us communicate with a customer, and with each other, all in one ticket."
Suddenly, a single representative was no longer tied to a single customer and issue; any member of the UncommonGoods team could jump into a ticket and help out. "With Support," Frost continued, "we have a record of our conversation. A customer can move between the phone, email, or live chat and we have the whole story in one place."
Since implementation, Uncommon Goods has seen a 72 percent reduction in email volume. They've achieved this through improved filtering of away messages, auto-replies, and SPAM, and by building out searchable FAQs in their help center. "It's astounding!" Grim said of the volume reduction. "I don't know what we would do without searchable FAQs. And I love that we can make changes to Support without getting our tech team involved."
The ticket deflection through their help center has also meant that they haven't needed to staff up so dramatically during peak season, when they've typically had as many as 100 reps working tickets. It's also given their team of 20 full-time reps more time to step off the front line and work on other projects that impact the business.
Using data collected in Support, they are able to measure customer communication trends and take action. For example, they recognized that their customers were moving away from email to the phone, and were able to staff accordingly and forecast for volume. And since implementation, only 23 percent of orders have resulted in a contact—a drop from 38 percent before using Support. Year over year, these new numbers are holding steady.
The team also pays close attention to their customer satisfaction ratings—particularly the negative ratings—to see what might be improved. "Sometimes the rep could have given a better response, but other times we uncover a problem elsewhere in the company," Grim said. "In one case, the 'bad' rating helped us determine that we needed to pack a particular item in a larger box to prevent damages. That's incredibly helpful information to have."
Internally, they use the knowledge base to store additional product information beyond what's available on product item pages. This might include alternate images, PDFs of instructions, video tutorials, and other helpful hints, all tagged in Support so that reps can easily search for what they need to send to the customer.
As team lead Paul Allison explained, "The best opportunities are when you have the support to exceed your customer's expectation, so that you can anticipate hurdles and give your customer a seamless and pain-free experience."
By all accounts, theirs is a success story. "But great customer service is when customers don't need to ask for help or to contact us in the first place," Grim explained. "This is what we're striving toward."
"The team wants to get customer resolution done right the first time," Frost added. "They take it personally when a customer's order does not go according to plan and will go above and beyond to make it right."
That must be true, because the team's CSAT score hovers around 94.5 percent. Any negative reviews are shared in a weekly management meeting, and good reviews are associated with the agent who helped the customer so that agents can be recognized when they reach new satisfaction milestones.
"Our representatives are coming up with solutions more and more often on their own, without needing permission," Frost said. "A lot of this has to do with the technology they have access to—from our internal tools to the clear communication stream that Support provides."