Door-to-Door Sales App
The Best Door-to-Door and Field Sales CRM Software in 2022
A CRM optimized for the field is absolutely vital for companies with outside sales teams.
A guide to the best field sales CRM
Even though businesses have evolved to include more and more inside sales representatives, there are still plenty of salespeople out in the field—including outside sales reps and those going door-to-door. They need just as much software support to do their jobs as the salespeople working from the office.
In this guide, we'll explore field CRM solutions for sales reps working outside the office. We'll also review some of the best CRM solutions for field sales, and provide tips for selecting a platform that suits your business needs.
What is field sales CRM?
Field sales CRM software is a customer relationship management system designed for sellers who are doing their job out in the field—also called outside sales reps. This also includes door-to-door sales reps, bless their hearts. Before we had our current wealth of outside sales tracking software options for optimizing sales, outside sales representatives relied on rolodexes, notebooks, and good old-fashioned memory to track and analyze customer interactions. But we've come a long way since then.
Different types of CRM, including desktop versions for inside sales teams, have existed for years. At their core, these traditional CRMs are contact management software that compile and organize customer data. This makes it easier for sales, service, and marketing teams to see customers' entire history with their company and then they strategize the best ways to keep them happy.
But these tools aren't always easy to use for outside reps. Even laptops—portable as they are—need a dedicated and safe space to set up for internet access. But with the arrival of sophisticated technologies like smartphones, tablets, and cloud computing, mobile CRM solutions make working in the field easier than ever.
What a CRM really needs to be a door-to-door sales app is native geolocation functionality. Combing that with all the other juicy CRM features that all other sales reps use, and you've got yourself the perfect field sales platform.
What's the difference between field service management and a field sales CRM?
Field service and field sales are very closely related. And while there is some overlap in the features and benefits each one offers, they're not entirely the same kind of platform.
Field service management is the process of setting your business up to effectively install, fix, maintain, and oversee physical goods out in the field.
Field sales management, on the other hand, is all about managing your outside sales team and giving them access to customer data that will help them close sales.
To put it simply, field service exists to serve existing customers, while field sales is designed to help sales reps win new ones.
Why use a field sales software solution?
Data from LinkedIn indicates that in 2019, of the 5.7 million sales reps in the United States, 52.8% of them were field representatives. Businesses employing outside sales reps need to give them the sales toolkit they need to succeed no matter where they are. That includes a field sales CRM.
One of the great strengths of field sales is its ability to help sales reps foster stronger, longer relationships with customers. Meeting potential customers face-to-face in their own offices or homes—and on their terms—builds a trust that can't be replicated over the phone or email.
Many of the specific features that field sales CRMs have are designed specifically to help sellers field build that trust. So when choosing the best CRM for your outside sales team, you'll reap the most benefits choosing a platform designed specifically for in-person interactions.
Which industries use field sales software?
Outside sales teams tend to excel at lower volume sales with higher value. They meet clients on the clients' terms and nurture highly qualified leads because it's a risky investment of time, money, and labor to travel somewhere to make a pitch.
Outside sales reps are also excellent choices for any industry where a physical product demonstration is needed. And the face-to-face interaction they have with clients lets them navigate longer and more complex sales cycles involving many decision-makers.
The result is that field sales teams generally produce long-term accounts with enterprise clients. So the industries where those types of deals are commonplace are the ones where outside sales tracking software is most important.
These are some of the industries that benefit from having a field sales CRM or door-to-door sales software:
Insurance sales, especially B2B sales for company benefits
Financial services, securities, and commodities
Wholesalers
Medical device sales
Pharmaceutical sales
Software solutions for enterprises
What are the top six features a field sales CRM needs?
There are dozens of field sales CRM solutions out there, and they all come with different strengths. Consider the following features that the best CRMs for field reps should include.
A user-friendly interface

Adopting a field sales management software is all about increasing efficiency. But if your reps are constantly fighting with the CRM because it's not user-friendly, they'll likely end up not using it at all, wasting the investment completely.

The best CRMs for the field are intuitive and customizable. They should also be easy to view and load quickly, even with spotty internet connection, so that they can retrieve and store information without losing time.

Mapping & outside sales tracking

This is the big one. An in-app GPS feature helps reps find the fastest routes to their next location, taking into account time-wasting obstacles such as traffic and roadwork. Plus, reps can use in-app navigation without having to switch to their own navigation app. Managers can track where team members are and provide assistance if reps need a sudden re-route or change of assignment. It also tracks the time spent at each location, so managers can monitor and improve time management in the field.

Integration

Your field sales CRM should integrate with your existing sales tech stack. One of the main purposes of adopting a field sales platform is to save time. You may have powerful CRM, email, document signing, scheduling, and project management solutions. But if they can't talk to each other, then any efficiency gains are lost while your workers spend hours moving relevant data from one platform to another.

Automation

Inventory tracking, calendar syncing, scheduling and appointment updates, submitting orders, claims, expenses, sending quotes and invoices, collecting payments. These are all tasks that can either be automated or simplified with field sales software. Removing these tasks from a rep's workload keeps them focused on the most important aspect of their job – selling.

Omnichannel communication

Ideally, your field sales management software should have a communication feature that allows users to easily contact both clients and colleagues. Multi-channel support also allows reps to communicate across a wide range of platforms, including email, phone, SMS, and social media. Keeping all communication on a single platform simplifies the workflow for everyone, and allows your reps to reach out to leads on their favorite platforms.

Reporting and Analytics

To make the most out of your field CRM, it needs to record data and generate CRM reports for your sales team. These reports identify areas of the sales funnel where typical buying signals occur, and track the key metrics that indicate customer satisfaction. Then, the CRM analyzes those reports and offers feedback and solutions on how to improve sales and customer relationships. Features like this help you track your field sales KPIs in real-time and with greater efficiency.
Benefits of using field sales CRM software
Sales reps can focus on selling

Without a way to automate field sales tracking, your reps and managers will be stuck with time-consuming tasks that steal precious hours away from closing deals. Dynamic routing keeps sellers moving from lead to lead efficiently, while automatic scheduling helps managers distribute workloads quickly and evenly. Digitally managed orders, estimates, invoices, and payments cut through the red tape that might otherwise slow your team down. The result? A team that can spend more time doing what they were hired to do – close the deal.

Improve your customer experience

In the early days, representatives would stash rolodexes and color-coded files in their cars. Information about customers would inevitably get lost in the shuffle. These concerns evaporate with outside sales tracking software. It gives outside sales teams access to their entire CRM database, with an up-to-date, 360-degree view of every customer, which helps them craft a positive buying experience as leads move through the funnel.

Close deals faster

With digital and paperless features you can process deals as soon as hands have been shaken – or elbows bumped. Faxing documents or physically signing contracts delays the delivery of products and services by days or weeks. But not anymore. For physical goods that require shipment, the order could be on its way to fulfillment before the rep has even left the meeting location. These quick transactions are better for cash flow and are impressive to customers, who usually prefer to see their purchases sooner rather than later.

Keep everyone on the same page

From in-app communication among team members and real-time data sharing, to automatic data updates from the field, your field sales system keeps everyone on the same page. Inventory is automatically updated, avoiding unnecessary delays.

Sales reps can see their KPIs and adjust their tactics or workload as needed. Meanwhile, managers track performance in real-time and offer insight and mentorship. When everyone has fast access to the most accurate information, fewer things fall through the cracks, and internal collaboration soars.
What are some limitations of field sales management software?
Field sales CRM solutions are incredibly useful. But they're not magical, and just like all software platforms, they do have limitations.
Some field reps may not be well-versed in how to use mobile devices. There is also the question of whether your reps have the necessary device to operate door-to-door sales software. You can either stock an inventory of these devices and provide them to your team, or ask your employees to BYOD—"bring your own device."
Providing mobile devices to your team means that their maintenance, upkeep, rotation, and storage fall to you. This can be a financial obstacle to smaller businesses without the budget to purchase and maintain a small fleet of mobile devices.
But relying on your sales reps' personal devices can also be risky, as you can't guarantee their quality or security. Security of customer data, battery life, and device speed are all factors that slip out of your control when relying on your teams' personal devices.
Lastly, many features of a field sales CRM or door-to-door sales platform require access to 3G or wireless internet. Some solutions do have offline support, however, which enables reps to work in low-reception locations, save their work locally, and then sync back up when they can reconnect.
What is the best field and door-to-door sales software?
Our Zendesk CRM, Sell, is a powerful yet elegantly simple CRM solution for sales teams that works just as well in the field as it does at the office. This sleek, powerful software was designed with simplicity and ease-of-use in mind, along with all of the usual CRM features like customer data collection, calendar/schedule management, and sales tracking. It can be used outside on-site or door-to-door with ease.
Sell is customizable for your company and for each individual seller. The intuitive dashboard and interface keep your sellers selling, and gives managers all the tools they need to motivate and distribute work expediently.
Features:
Out-of-the-box geolocation features
Third-party integrations for advanced location analysis, optimized routing, and territory management
Contact management and Sales prospecting tools
24/7 live support
Sales visit verification
Offline access and communication tracking
In-app chat
Customizable templates
Predictive sales analytics
SPOTIO's field sales management solution was specifically designed with field sales in mind, and has been shown to increase field sales productivity by 48%. This powerful software has such flexibility that it's been proven useful across multiple industries from business services and telecommunications, to solar energy and healthcare.
Outside sales typically have notoriously long sales cycles, and Spotio aims to help you shorten them as much as possible. By centralizing all team activity with a powerful mobile application for reps and an intuitive desktop interface for managers, Spotio boosts productivity and increases revenue.
Features:
Task Management
Mapping
Prospecting
Third-party integration
Reporting dashboard
Sales Rabbit is all about improving your baseline. It helps you to identify points in your sales organization that could use shoring up, and come up with solutions to improve those areas.
Another unique feature on Sales Rabbit's dashboard is the ability to drop color-coded pins at locations where a rep has already been. So a different rep can look at the map and avoid the red pins for leads that have indicated that they're not interested. They can also follow up on the green pins for leads who might just need a bit more nurturing. This keeps everyone on the same page about where a customer is – or isn't – in the sales funnel.
Features:
Route planning
Performance dashboard
Presentation tools
Meeting management
Goal management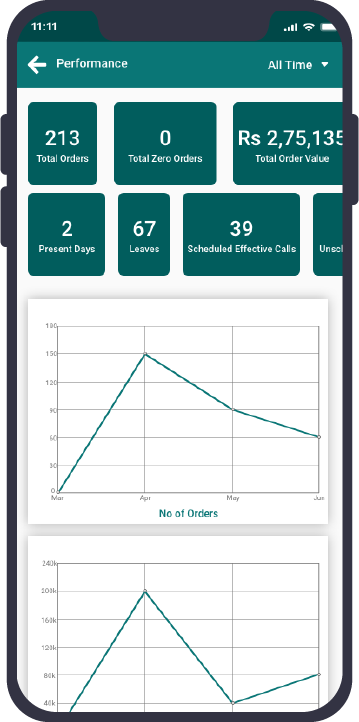 The Delta Sales App is designed for manufacturers, wholesalers, and distributors. It excels at giving managers a minute-by-minute view of how their teams are doing at any given time. The focus of this solution is keeping managers and sellers in contact and unified so that teams aren't operating in silos.
The powerful GPS mapping and tracking features show exactly where reps are in the world. Meanwhile, sales teams can easily complete tasks like estimates, orders, invoices, and expenses while still out in the field. And any communication between the two is easy with in-app communication.
Features:
GPS tracking
Sales automation
Customer database
Task management
Contact management
Veloxy harnesses the power of its AI Sales Assistant to automate behind-the-scenes tasks that take up time. The more you use it, the more it learns your needs and habits, and will pre-populate forms, emails, and chats. And Veloxy has found that companies save up to $12,500 per sales rep per year after adopting their solution.
Veloxy integrates with Outlook and Gmail, and logs phone calls automatically so reps aren't spending precious time logging those details. Additionally, the "Businesses Around Me" feature identifies potential new leads whenever your reps are out in the field. So it's not just helping reps with existing customers – it's prospecting in real time.
Features:
Voice-to-text
Alerts/ notifications
Meeting management
Reporting/ analytics
Email templates

For Pepperi, the name of the game is flexibility. Focusing on B2B sales of consumer goods, Pepperi offers online and offline order taking so you're not at the mercy of spotty connections. DIY configuration allows you to design the interface so you can use the app in whatever way works best for you and your team.
The flexibility doesn't just apply to you and your employees either. The e-commerce feature or Pepperi allows customers to purchase online as well. And e-catalogues provide customers and sales teams alike with a full view of available products.
Features:
Bulk ordering
Shipping management
Inventory control
Customer database
Contact management
The CRM from Field Sales Pro is designed to help your reps put their best foot forward in meetings. Outside sales are all about the in-person meeting and the product demonstration. This solution is geared toward financial services and insurance professionals, and aims to help you build life-long or even generations-long customer relationships.
Field Sales Pro gives sales teams a 360-degree view of their customers and provides quick access to catalogs for easy demos. And tools to design proactive, personalized approaches for each customer ensure that your reps are knocking it out of the park on their product demos.
Features:
Online/ offline modes
Meeting management
Collaboration tools
Presentation tools
Contact management
Geo rep seeks to cut out as much red tape as possible. This allows your field reps to visit more and more customers during their work days. Their data indicates that Geo Rep users see a 50% reduction in time spent on admin work and a 30% increase in customer visits.
Additionally, as implied by the name, a major focus is on tracking and navigation. Geo-coded customer mapping helps to keep track of where customers are, literally and figuratively. And dynamic route planning maximizes efficiency when moving from customer to customer out in the field.
Features:
E-signature
Auto reporting
Contract management
Performance metrics
Territory management
The field sales CRM from Pitcher is designed not just with your outside sales team in mind, but your whole organization. With the Pitcher Super App, you'll see the seamless unification of management, sales, customer experience, marketing, and operations ensures that everyone is on the same page.
Pitcher's main goal is to help you improve the customer experience because customer engagement is key to outside sales. Keeping everyone, not just the team, unified is especially important for maintaining a positive customer experience. Without the Pitcher Super App data and updates might fall through the cracks.
Features:
Analytics and reporting
Multi-language
Meeting management
Collaboration tools
Mobile Presentation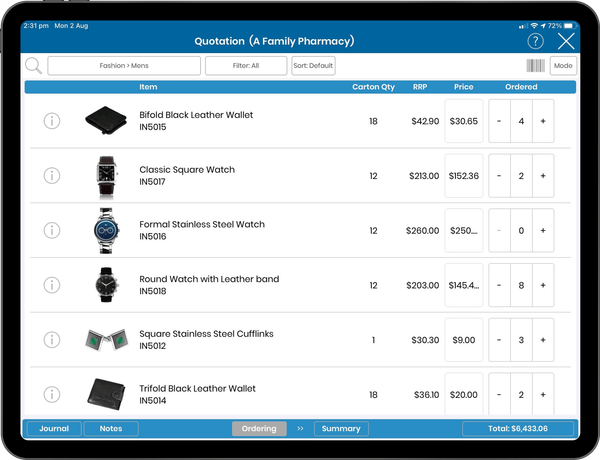 With the Inzant CRM you'll not only close deals more quickly, you'll also fulfill them too. Combining a powerful e-commerce function with traditional CRM features like inventory management and a customer database, this field sales solution allows reps to start fulfilling orders as soon as the papers are signed.
Inzant focuses on B2B wholesalers, an industry where overhead and other operational costs are notorious. Inzant aims to reduce those obstacles and increase your bottom line. The Inzant team also works with you in the first few weeks of implementing their solution to ensure a smooth transition.
Features:
Performance metrics
Call management
Presentation tools
Contact management
Cataloging/ categorization
How to choose the best CRM for field sales reps?
As with any business-wide decision, you need to do your due diligence when choosing a field CRM solution. There are many factors to consider, including
Company size
Expected growth
Industry
Geographical region
Existing sales tech stack
If you're a smaller start-up with just a few employees and loosely defined roles, the lines between field rep, sales manager, and even CEO can get a little blurry. The best field software for you will be a free CRM option, or a CRM for small businesses.
If you expect to grow quickly, say to 100 employees within the next year or two, your needs will change. Tracking and dynamic mapping will become more important to you, as your outside sales team becomes larger.
Perhaps you operate in the wholesaler market and your customers are spread out in more rural areas. E-signing software could be vital to any field sales solution you consider. And dynamic mapping may be less important to you than the ability to work offline and sync up when your devices reconnect.
Meanwhile, the existing apps that your sales team currently uses will need to integrate with any potential CRM, or you risk gumming up the works with administrative work and data entry.
Frequently asked questions about field sales CRM and door-to-door sales software
Would you get complete and accurate data from the field by using the field sales CRM?
Absolutely – that's part of why field sales CRMs exist in the first place. This software lets your reps gather, collect, and edit data in the field. This makes it much less likely for customer data to be lost, forgotten, or entered incorrectly. Plus, when your reps update the CRM out in the field, it also automatically updates for everyone back in the office.
Does the field sales software make sales management better?
Yes—but only as long as you're also employing CRM best practices. Field sales software is the next best thing to riding alongside your field sales team as they make their sales calls. The tracking feature lets managers see where team members are, and dynamic mapping helps them re-route as needed. If a rep is having a particularly great day, managers can provide positive feedback immediately. If they're having a tougher time, managers have the ability to step in and offer mentorship whether they're 5 miles away, or 500.
How does field sales management software increase field sales?
Outside sales teams are successful when they build strong customer relationships. So any tool you can provide reps in the field that will improve their ability to build those customer relationships is going to result in more sales. A field sales CRM gives them access to the customer data they need, provides analytical tools to determine the best steps forward, keeps them in contact with managers and customers alike, and keeps them moving efficiently throughout their work day.
Ready to improve boost field sales?
The free 14-day trial of Zendesk gives you and your team a chance to explore a powerful sales app that with a host of useful field solutions for outside reps. If you're ready to give your reps the tools they need to start hitting and exceeding their KPIs out in the field, give it a try.