CRM for Small Business
CRM Software for Small Business
Small businesses can benefit from a CRM—but it has to be the right one. In this guide, we explore the top twelve CRM systems for small businesses, as well as how to find the features you need at the price your company can afford.
CRMs for SMBs
Whether you know it or not, you've got opinions about CRM software. As a customer, you've already interacted with customer relationship management—or customer relationship management software—and formed a point of view about which companies deliver the best experiences. Apple, Coca-Cola, Amazon, Wells Fargo, Activision, and nearly all other enterprise organizations use CRMs behind the scenes to provide first-rate service to millions of customers.
However, CRM software isn't only for large organizations.
You don't need millions of customers to benefit from CRM software. Implementing a CRM process into your daily workflow boosts your business in a big way—no matter how big (or small) your customer base. In this guide, we'll answer some of your most pressing questions about the best sales and relationship management software for small businesses and take you through the following:
The best SMB CRM software of 2022
When you're looking for the best CRM solution for small businesses, you need to know exactly what you're buying. Thoroughly investigating features, add-ons, and pricing tiers is essential before you invest. Additionally, you'll want to check for hidden costs and confirm implementation times. If you're a small business, you don't need to be surprised by internal purchases or months-long onboarding—you need to hit the ground running.
Your business is one of a kind and you deserve a CRM that works for you. Below, take a look at our CRM software guide for the top 12 CRMs for small businesses broken down by the features and abilities they excel at:
Best CRM for lead management and sales automation
Zendesk Sell is a powerful, modern sales CRM designed to maximize productivity, processes, and pipeline visibility for small businesses. Built around everyday sales activities, Sell delivers all of the tools sales teams need to scale operations as their business grows. It prioritizes usability and CRM best practices, ensuring high adoption among your team so you can see value in no time. In addition, businesses can seamlessly integrate with Zendesk Support out of the box to deliver a best-in-class customer experience.
It's easy to customize Sell to fit any sales process. It offers useful tools to recruit and maintain happy customers, including email automation, lead tracking, sales customer analytics, and comprehensive sales pipeline management tools. This platform is designed for ease of use and flexibility, offering a host of third-party app integrations from marketing automation to finance, as well as rich, open APIs. Designed with the modern sales team in mind, it's easily among the best CRMs for small businesses.
Additionally, Sell stays with your agents everywhere they go. With our mobile app (available on the Apple App Store and Google Play), you can access the full functionality of Sell from your mobile device. Geolocation abilities further enhance your sales experience on the go.
Worried about being left behind? Not with Zendesk. When you invest in Sell, you're also investing in round-the-clock maintenance and support. If this is your first venture into the world of CRMs, not to worry—our team of experts will be with you every step of the way.
Zendesk believes in providing comprehensive tools with simple, easy-to-use interfaces. With no hidden fees and a fast setup time, Sell lets your team jump headfirst into the CRM action. Sell's unified, accessible platform keeps all of your knowledge where it needs to be and puts everyone in your company on the same page—aligning your entire team for astounding success.
Pricing Plans:
Team: $19 per user/month
Growth: $49 per user/month
Professional: $99 per user/month
Enterprise: $150 per user/month
Free trial: 14-day free trial Features

Pipeline management
Reporting dashboards
Email tracking and automation
Lead tracking
Advanced sales analytics
Workflow automations
Integrated communication channels
Forecasting
Mobile user support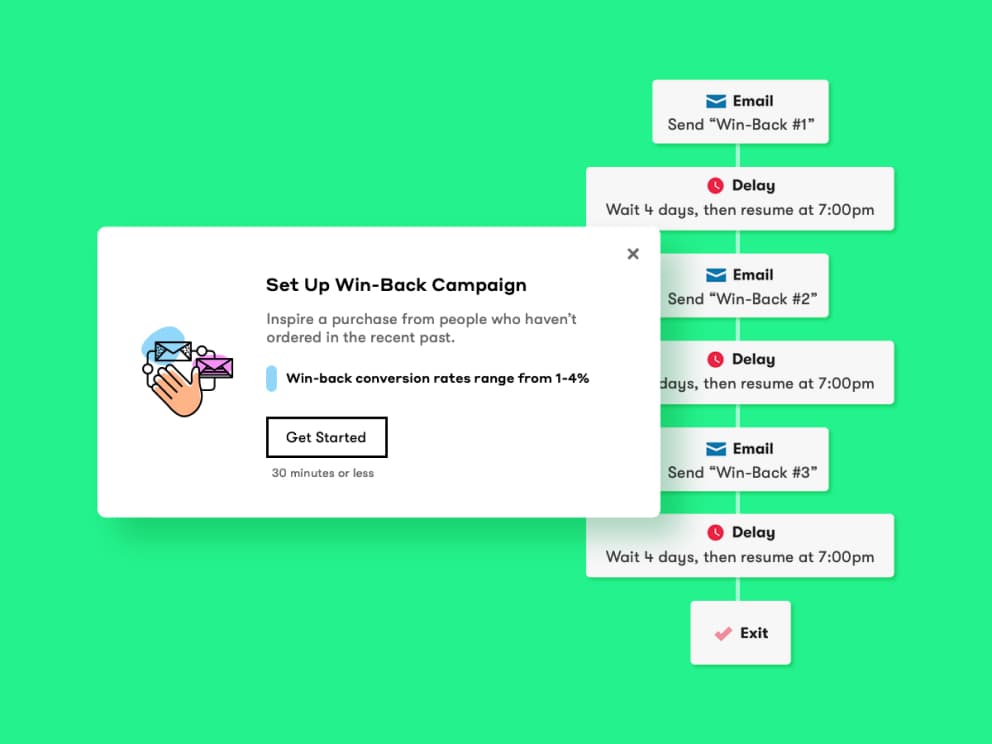 Drip is designed specifically for the e-commerce world with a focus on lead management. It has cloud-based capabilities and is known for its tagging system, which lets users organize their contacts using any custom field. Unlike CRMs that base their subscriptions on the number of users within a company, Drip models its pricing after how many subscribers users have on their contact list (similar to Mailchimp).
Drip dashboards and analytics are designed to point to actionable segment insights. They generate personalized benchmarks and suggest business actions based on your company's past performance results. Drip also has a library of pre-built templates for emails, forms, and pop-ups.
A visual builder is also available on Drip, allowing you to design and personalize a unique SMS for your business. With this tool, you can preview and test send mock-ups of your drafted SMS.
Pricing Plans:
$39/month for up to 3,000 contacts
Add $10/month for every additional 500 contacts up to 7,000 contacts
Scalable increase amounts/month after 7,000 contacts
Free trial: 14-days free trial
Features
Workflow automations
Contact management
List segmentation
A/B testing
Analytics/ROI tracking
Email templates
Dashboard
Tagging
Best CRM for customer support
Agile CRM is an all-in-one platform that automates sales, marketing, and service in one central location. It enables consistent messaging between your team members and is built to avoid data leaks. Agile also offers cloud-based SaaS service that works on most mobile devices.
With its Telephony feature, you get one-click calling along with the utilization of call scripts and voicemail automation. You can also automate sending out personalized SMS texts and custom follow-up emails. Email performance is tracked and notifications pop up with the relevant metrics and data in real time.
Agile can be integrated with a variety of third-party service providers, websites, and apps including Twitter, Facebook, GoogleApps, Twilio, RingCentral, and LinkedIn. Consolidate email, social media, billing, and support apps to organize comprehensive customer data in one location.
Pricing Plans:
Free: Free platform for up to 10 users
Starter: $8.99 per user/month
Regular: $29.99 per user/month
Enterprise: $47.99 per user/month
Free trial: Free platform (up to 10 users)
Features
360 Contact view
Project management
Lead scoring
Appointment scheduling
Auto dialer
Lead prospector
Contact management
Constant Contact is an email marketing provider that specifically targets e-commerce brands. Users can create e-magazines, email coupons, and build social media campaigns to bring in leads from platforms like Facebook and Instagram. Constant Contact also includes an AI-powered website builder with their content delivery network (CDN) for users to create e-commerce websites. Pricing is based on the number of contacts on a user's email list.
Constant Contact uses 1:1 messaging tools and automated follow-ups so you have fewer manual administrative tasks. Their database, behavioral tracking, and rules engine assist with gauging company performance and ROI. Constant Contact also pairs you with an Onboarding Specialist to assist with goal setting and platform training.
Pricing Plans:
Core: $9.99/month (scalable based on number of contacts)
Plus: $45/month (scalable based on number of contacts)
Free trial: Free demo available.
Features
A/B testing
Analytics/ROI tracking
Image library
Social marketing
Contact database
Segmentation
Landing pages/web forms
Dashboard
Most comprehensive CRM platform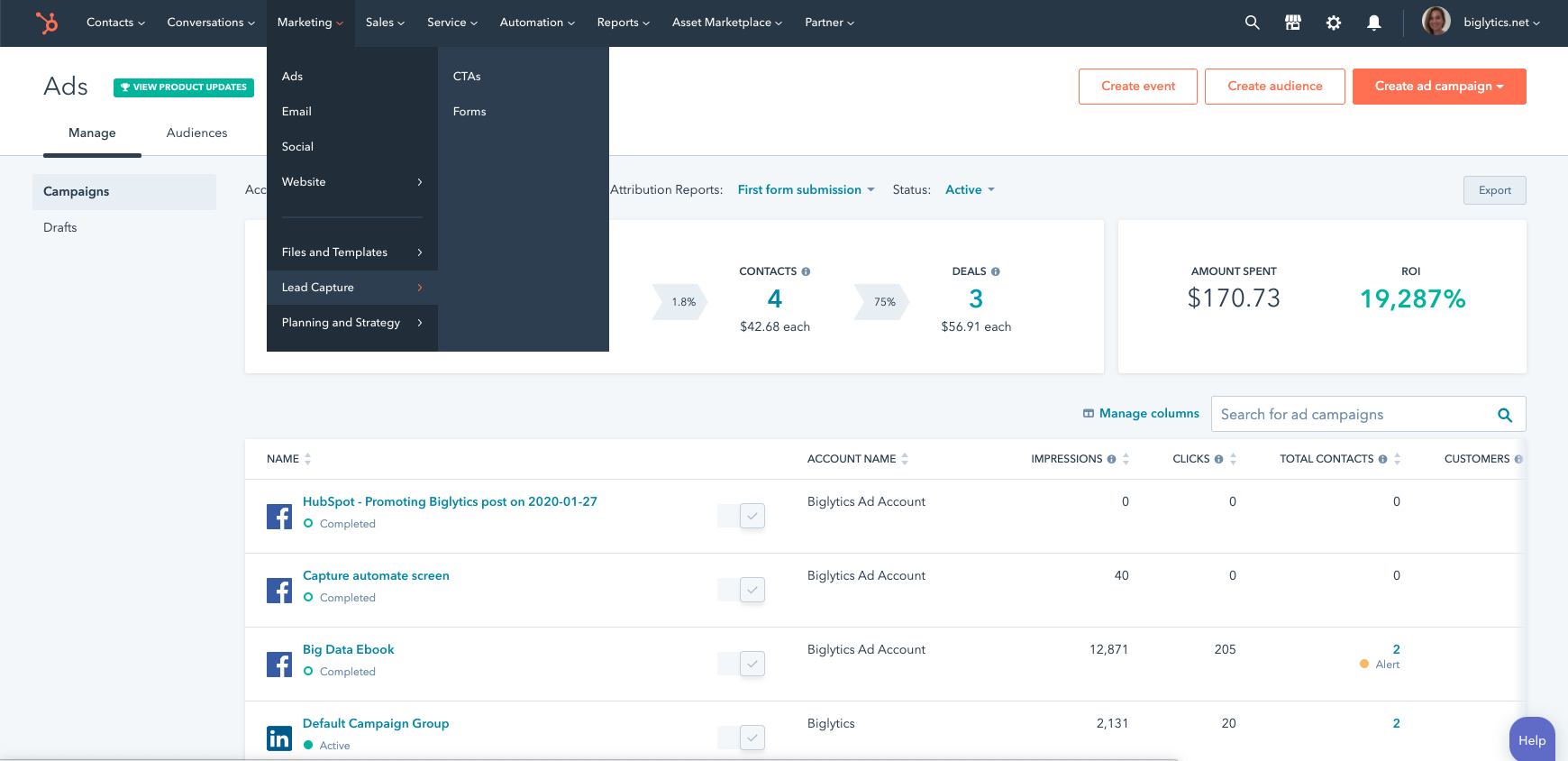 Hubspot is a free CRM software with additional premium features purchasable at a scaling rate. It markets itself as a simple, easy-to-use platform where you can track and analyze sales activity in real time. View your sales pipeline data on a visual dashboard, including reports on sales activity, productivity, and individual performance.
Hubspot allows for unlimited users, data, and up to 1,000,000 contacts with no time limits or expiration dates. A meeting scheduler can automatically connect with your Google or Office 365 calendar and record existing meetings. HubSpot automatically adds meetings to your contacts database as potential customers schedule or request meetings.
Pricing Plans:
Starter: $45/month (scalable)
Professional: $800/month (scalable)
Enterprise: $3,200/month (scalable)
Free trial: Free limited version available
Features
Contact management
Gmail and Outlook integrations
App Marketplace integration
Custom support form fields
Email tracking and notifications
Meeting scheduling
Deal tracking
Pipeline management
Reporting dashboard
Salesforce is an all-encompassing CRM with numerous integrations and additional software components. With different platforms for sales, service, marketing, commerce, and communications, Salesforce aims to provide an entire tech stack within one company. User-friendly features and high-speed automation make Salesforce one of the most popular brands in the SaaS industry.
For small businesses, plans start at $25 per user/month for up to 10 users. However, the essentials plan includes extremely limited features. Most companies need to upgrade to the professional plan ($75 per month) in order to take full advantage of the platform. Additionally, Salesforce is designed to work best with other Salesforce applications, so for any businesses with existing software, this might be an overly complex option.
Pricing Plans:
Essentials: $25 per user/month
Professional: $75 per user/month
Enterprise: $150 per user/month
Unlimited: $300 per user/month
Free trial: Free limited version available
Features:
Contact management
Email integration
Automated workflows
Sales engagement
Sales forecasting
Pipeline management
Sales insights
Reporting and analytics
Meeting scheduling
Available support software
Best CRM for freelancers
ClickUp is a task management CRM platform for small businesses. It offers native integrations with popular apps like Dropbox, Slack, and G Suite, and includes a customizable dashboard. ClickUp has a free version that provides up to 100MB of storage and up to 100 automations a month.
ClickUp's Everything View offers a bird's-eye perspective on tasks across multiple levels in your organization so you can filter, sort, or save for later. You can also sort teams and departments into spaces, group projects into folders, and place tasks on specific lists to organize your workflow.
Automate tasks and boost them with custom field data. Pair ClickUp with different add-on ClickApps per your business's specific needs and goals.
Pricing Plans:
Unlimited: $5/per user/month
Business: $12/per user/month
Business Plus: $19/per user/month
Enterprise: Request a quote
Free trial: Free version (up to 5 spaces)
Features
Billing & invoicing
Campaign management
Dashboard
Performance metrics
KPI monitoring
Contact management
Backlog management
Marketing automation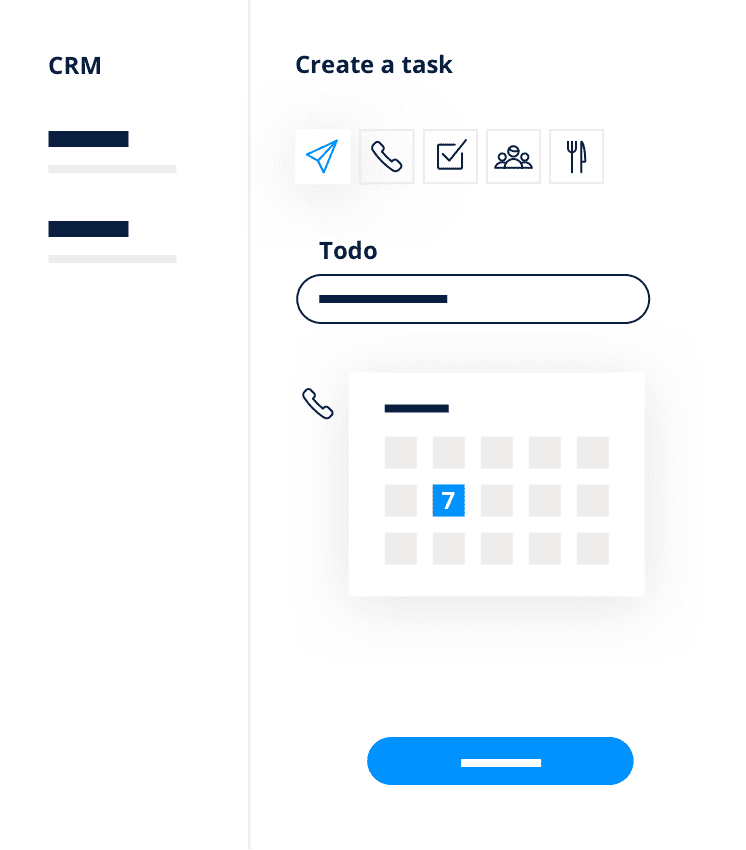 Sendinblue is a cloud-based email marketing and automation tool that offers its users pre-designed templates and drag-and-drop email creation options. Sendinblue utilizes AI to determine the best time to send out emails. Plus, it offers integrations with e-commerce platforms like WordPress, Shopify, and WooCommerce.
In Sendinblue, you're getting a fairly simplistic, user-friendly CRM that requires no installation. Your company's information can be uploaded immediately upon purchase. And, rather than a monthly rate based on the number of contacts, Sendinblue prices its packages according to how many emails users send out per month.
Utilize different lists to organize your contacts by similar characteristics. Then create tasks and assign them to different members of your team with accompanying deadlines.
Pricing Plans:
Free: Free subscription (up to 9,000 emails/month or 300 emails/day)
Lite: $25/month (up to 100,000 emails/month with no daily sending limit)
Premium: $65/month (up to 1 million emails/month with no daily sending limit)
Enterprise: Request a quote
Free trial: Free subscription (up to 9,000 emails/month)
Features
Marketing automation
Landing pages/web forms
A/B testing
Analytics/ROI tracking
Contact database
Drip campaigns
Subscriber management
Segmentation
Best CRM for entrepreneurs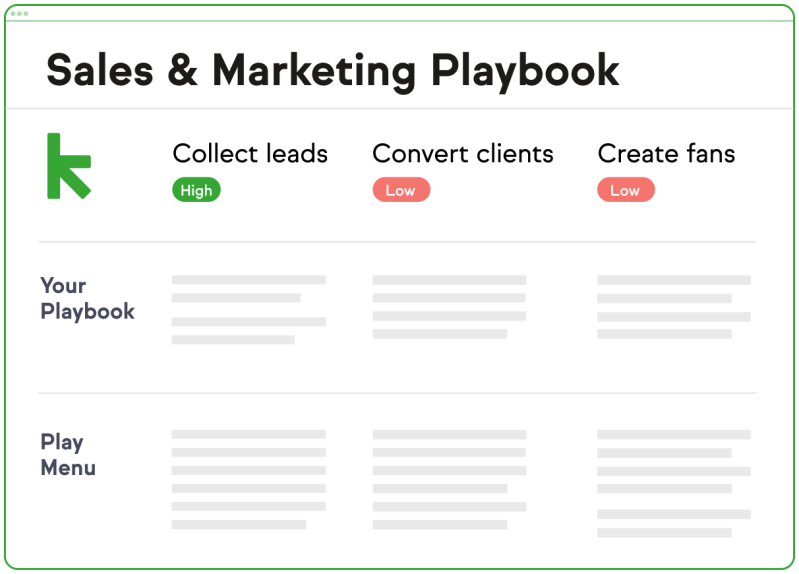 Keap is a sales and marketing CRM platform offering integrations with over 2,500 commonly-used business apps, including Zapier, WordPress, AdEspresso, and Instapage. Keap is designed for tech-wary users who prefer a simpler interface and easy-to-use customization capabilities. It also includes pre-written email templates and automation tools.
Keap automates daily work like text and email follow-up messages. Reminders are automatically sent out when any potential client books an appointment. Keap also captures lead information and preferences for lead qualification and assessment.
Connect third-party apps to the CRM with Keap's Zapier integration. Keap also has native payment processors, so you can send and receive payment directly in your CRM by integrating with PayPal, Stripe, or other such companies.
Pricing Plans:
Pro: $129/month for 1500 contacts and 2 users
Max: $199/month for 2500 contacts and 3 users
Max Classic: Request a quote
Free trial: 14-day free trial.
Features
Contact management
Segmentation
B2B management
Internal forms
Email marketing
Automations
Reminders
Email sync (Google and Outlook)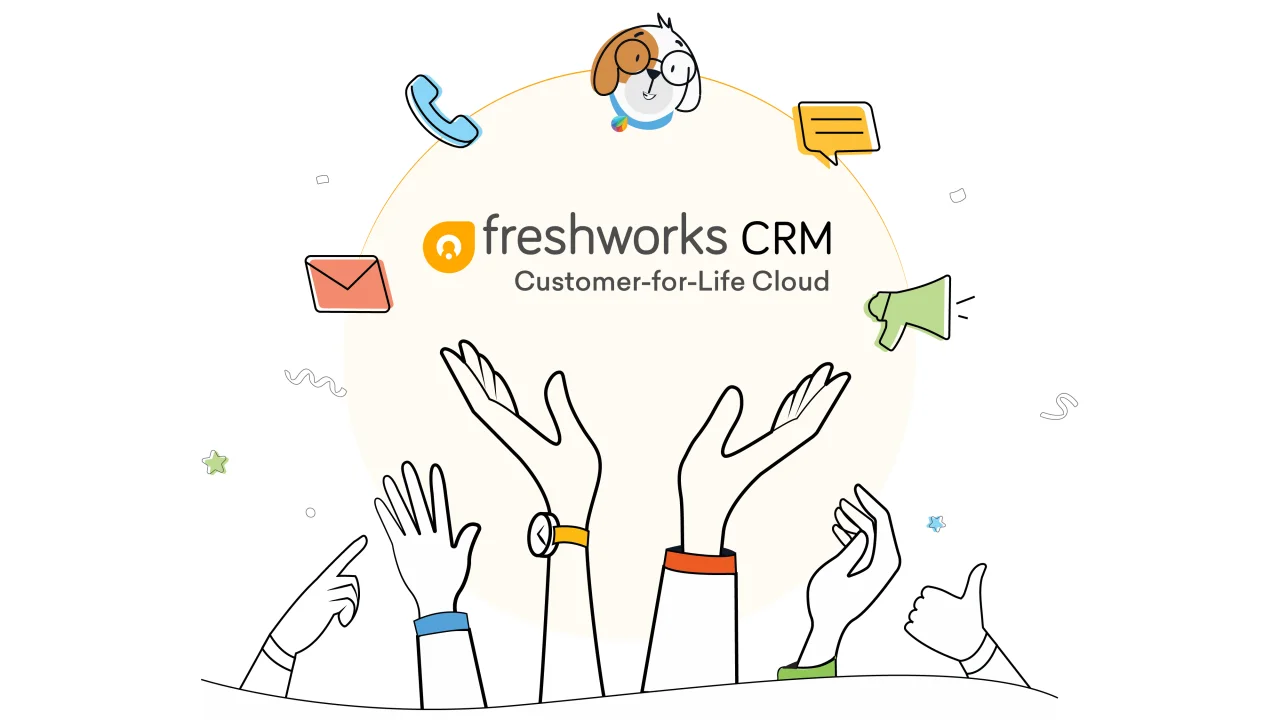 What started out as Freshsales is now Freshworks, a CRM application for businesses of all sizes. Freshworks offers AI-powered lead scoring and native integrations for third-party apps. The starting CRM package for small businesses includes basic features like contact management, web forms, website tracking, and a visual sales pipeline. Users can also pick and choose add-on features, such as conversion rate optimization and marketing contacts.
Freshworks captures visitor information with customizable web forms and tracks page visits and other customer actions on your site. AI automated chatbots can also be set up to interact with website visitors in real time. The activity timeline offers insight into sales and marketing trends and Freshworks also includes a predictive contact scoring system.
Pricing Plans:
Free: Limited features
Growth: $15 per user/month
Pro: $39 per user/month
Enterprise: $69 per user/month
Free trial: 21-day free trial.
Features
A/B testing
Analytics/ROI tracking
Campaign management
Segmentation
Website tracking
Auto-responders
Email marketing
Pipeline management
CRMs for pipeline organization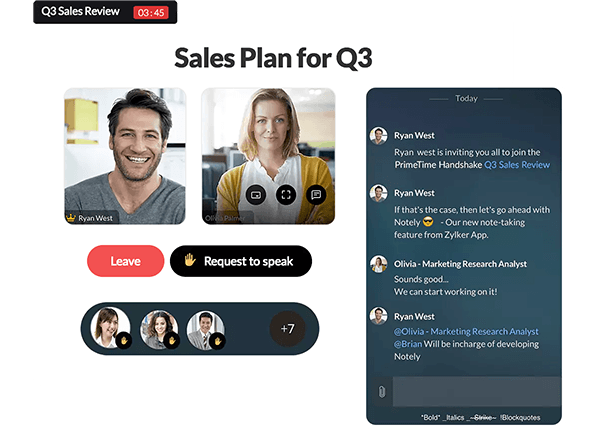 Zoho is a cloud-based CRM system for small businesses that offers integrations with over 500 business apps. Zoho's key features include pipeline, sales funnel, and marketing campaign management, along with an AI-powered conversation assistant. In addition to its CRM software, Zoho also hosts a suite of other business apps, including Workplace, Finance Plus, Creator Plus, and IT Management.
Zoho offers real-time notifications when customers interact with your business. It creates a base where you can reach customers over multiple channels, including phone, email, live chat, or social media. Add automations to your workflow, such as assigning events that trigger instant actions or follow-up messages.
With real-time reports and insights, Zoho aims to track key performance indicators (KPIs), including current trends and forecasting predictions.
Standard: $14 per user/month
Professional: $23 per user/month
Enterprise: $40 per user/month
Ultimate: $52 per user/month
Free trial: Free version (up to 3 users) or a 15-day free trial
Features
Dashboard
Sales forecasting
Reporting and analytics
Segmentation
Drip campaigns
Performance metrics
Website visitor tracking
Pipedrive is a web-based lead management platform that you can access from any browser or mobile device. Designed with activity-based sales in mind, Pipedrive includes features like pipeline management, scheduling, and lead tracking.
Pipedrive's add-on LeadBooster tool comes with a chat box, live chat, web forms, and prospector functions. Pipedrive's Import2 Wizard tool lets you import or export business data between apps and Pipedrive. Import2 Wizard supports all significant data objects, such as activities, people, organizations, deals, notes, pipelines, users, and stages.
With a simple and easy-to-use format, you can install and activate Pipedrive very quickly. It also features suggestions on what actions to prioritize in your business.
Pricing Plans:
Essential: $14.90 per user/month
Advanced: $24.90 per user/month
Professional: $49.90 per user/month
Enterprise: $99 per user/month
Free trial: 30-day free trial.
Features
Calendar/reminder system
Churn management
Campaign management
Contact database
Dashboard
Prospecting tools
Lead nurturing
Interaction tracking
While Zendesk is ideal for lead management and sales automation, its dashboard visibility also makes it a strong platform for pipeline organization. Zendesk Sell uses real-time dashboard reporting and analytics to keep your pipeline optimized every step of the way. Omnichannel communication keeps your entire company on top of activities, closures, and strategies without interrupting workflow.
What is CRM for small business?
Customer relationship management (CRM) software helps businesses grow and maintain profitable relationships with their customers. Right now, there are hundreds of CRMs designed for businesses of all sizes. However, small businesses don't necessarily need all of the features or capabilities included in the average CRM for enterprise companies.
CRM software for small businesses is designed to meet your customer, sales app, and sales management requirements without weighing you down with extra tools.
When it comes to handling customer relations, many small businesses stick to what they know: spreadsheets, calendars, emails, and (if necessary) human memory. While these may serve you in the beginning, at some point a disorganized system will undoubtedly lead to lost information. CRM software lets you manage all of your activities on a single platform and helps eliminate human error.
Enterprise CRM platforms often come loaded with features like business intelligence and call-center management, which can require teams of dedicated IT personnel to run. CRMs for small businesses, however, are built for simplicity. They're scaled to operate with the resources you have on hand—providing only those features you need, while still allowing you room to grow.
With better access to data, improved organization, and a more complete view of your customer journey from lead to conversion, small businesses can operate with big-business efficiency.
What features do you need in a small business CRM?
CRM software often comes with a lot of bells and whistles, but CRM for small businesses doesn't need much in the noise-making department. The best CRM software for small businesses focuses on streamlining the tasks you're already juggling. When you're shopping around for the best CRM for small businesses, keep your eye out for these key features:
Small business contact management
At its most basic, CRM software is there to help manage your contact lists. Think of it as the ultimate address book—you'll store not only phone numbers, emails, and addresses, but social media handles, notes from interactions, purchase history, and demographic data.
Using this information, you can easily segment your contact list into different groups to target customers with pinpoint precision when running new promotions or announcing new products. Additionally, with cloud-based storage, anyone from your team can drop contacts into the list no matter where they are, so you don't have to worry about time-sensitive leads wasting away in unshared spreadsheets.
A clean and user-friendly CRM dashboard
Your CRM dashboard is a visual representation of all your business activities. It easily tracks goals, contacts, and metrics in the form of charts, reports, graphs, and maps. It's a one-stop shop for the most important and up-to-date CRM data, so you always have an eye on how your business is performing.
A decent dashboard should be customizable and easily tailored to reflect your unique sales process. Because not everyone needs to see all their numbers at once, employees can pick and choose precisely what data they want to be displayed on their personalized dashboard.
Email marketing
Email marketing is a key feature of CRM for small businesses, allowing you to send automated emails to leads and customers. Many CRMs also include pre-made templates so you can easily create marketing campaigns while monitoring campaign success. Additionally, third-party integrations sync with popular email apps like Google and Outlook, so no matter how your customers receive their email, you'll know your messages are getting through.
Scheduling and reminders
When you write down a task in your trusty spiral-bound planner, it unfortunately won't send out a reminder when that due date is approaching. Having easy-to-use scheduling and notification features is like gifting every member of your team with a personal assistant who tells them when important appointments are coming up.
Data collection and management
Wherever you're getting your data—from hand-written forms to landing pages—you should be compiling customer information from the moment they enter your sales pipeline. That said, simply collecting data doesn't do much for you without management.
Data management tools allow you to segment your contact lists, delete duplicates, and update old data as it becomes obsolete. Most importantly, your CRM tools should do all of this with up-to-date security in place, so your customer information is safe from hackers and breaches.
Sales pipeline and sales funnel
Your sales pipeline and sales funnel are two sides of the same coin. The sales pipeline is a view of the customer experience from the sales team's point of view, while the sales funnel provides a view of the same cycle from the customer's perspective. The best CRM for small businesses should be able to give you a clear overview of both.
Seeing how many customers are in each stage of the pipeline and/or funnel lets you know in real time if you're on track to meeting your goals. Additionally, any bottlenecking within the process tells you where you need to direct your focus and adapt your sales strategies.
CRM for small business benefits
Here are some of the ways using sales-focused CRM for small businesses can provide significant benefits for your small business.
Getting to know your customers (and what they want)
CRM software lets you gather information about your customers from across multiple channels, including websites, social media, and phone interactions. With that data stored and accessible in one spot, everyone on your team is in a better position to serve customers' needs and anticipate their wants. Knowing who your customers are provides a more complete customer portrait.
Cutting down on human error
The best CRM software for small businesses will reduce the repercussions of inevitable human error by automatically keeping records of customer interactions and consolidating all of that data in one place. With a cloud CRM, you have cloud-based storage capabilities, meaning that information is accessible no matter where your team is operating.
Personalizing your messaging
With data-driven customer insights provided by your CRM, whoever handles your marketing can create personalized messaging that speaks directly to your customer base. Additionally, you'll be able to see which campaigns are working (and which aren't) so you can keep improving your marketing tactics.
Reducing costs
CRM for small businesses lets you automate repetitive tasks, freeing up your time to generate more sales. On top of that, having all of your data stored in one spot means that team members don't have to constantly exchange emails and wait for responses. Real-time data means real-time business.
Creating room for growth
Using a CRM streamlines everyday workflow so your team has time and energy left over to pursue more leads, expand your services, and add exciting new products or promotions.
Increased sales and profits
A Nucleus Research study found that using a CRM pays back about $8.71 for every dollar spent—and it's no mystery as to why. Understanding your customer base increases conversion rates. CRMs boost sales by helping you maintain longer relationships with your customers, identify opportunities to upsell and cross-sell, and gather referrals from satisfied customers in order to attract new buyers.
Happier customers
Even in a world dominated by big corporations, many consumers still love the experience of patronizing small businesses. Receiving a personalized experience lets each customer feel like a priority—not just another wallet on a conveyor belt. CRM software helps you build the kind of relationships that last over time, even as your company continues to grow and add new personnel.
Improved team collaboration
Communication silos happen when people fail to share important information with each other. Whether because of disorganization or oversight, it doesn't matter: the end result is the same. CRM software reduces inefficient silo working by letting everyone share their data easily, increasing opportunities for enthusiastic collaboration. When every member on your team can see the big picture and how their job contributes, they're more likely to work together and share useful insights.
Stronger marketing campaigns
Implementing CRM tools for marketing lets your team create personalized campaigns that are more likely to stand out amid the noise. Additionally, your marketers can utilize CRM tools to monitor their campaigns and determine what drew customers in and what got ignored—leading to stronger tactics and more effective campaigns over time.
Data-driven reporting and analytics
As a small business, you need to know what works and what doesn't so you can quickly address operational issues. Having access to current sales pipeline info and smart analytics lets you know exactly where there's room for improvement. This means you're making adjustments based on hard data, not gut instinct.
How to choose the right small business CRM
There are many types of CRM software options out there, so you'll want to do some careful thinking before choosing one. First, talk with your team and consider what everyone's needs are so you can build a CRM strategy. Here are some questions to consider to get a better understanding of what you need from your CRM software.
How many customers do you currently serve?
Who is your ideal customer?
How do you typically interact with customers? In person, on social media, or over the phone?
How are you currently bringing in leads, and how would you like to expand your reach?
What repetitive tasks are dragging down productivity and gobbling up team members' time?
What is everyone's comfort level with using new software? Is one person comfortable taking the lead on training?
What other apps do you currently use to conduct business?
What are your plans for future growth?
Next, be prepared to ask CRM vendors the following to make sure they can serve your needs:
Is your platform cloud-based so my team can work from anywhere?
What security features come with the platform?
Can features be added as my business grows?
What third-party app integrations do you offer?
How user-friendly is your software?
What kind of support do you offer if my team members have issues?
Do you offer training?
Always keep in mind what makes your business and your customers unique. There are a lot of CRMs out there, but they won't all match your needs.
Frequently asked questions on small business CRMs
You know a CRM can do a lot for your business, but you likely still have questions. Here are some typical questions small business owners ask before starting their search:
Can small businesses use CRMs?
Absolutely. Even a one-person business can benefit from the automations and organization opportunities that a good CRM offers. For small businesses, having a program that easily automates repetitive tasks and contact management can be invaluable in freeing up employees to focus on long-term growth.
Do small companies need a CRM?
Do you absolutely 100% need one? The short answer is no. You can keep manually filling in spreadsheets, sharing data over email, waiting for said emails to arrive, and correcting errors as you find them. Businesses can operate without CRMs, but going without one puts your company at a major disadvantage.
If you can afford to implement a CRM platform into your business, you should seriously consider doing so. Not only will a CRM boost sales and productivity, but it will eliminate a lot of the headaches that often come with handling customers. Can you run a business while nursing a headache? Sure. Do you want to? Probably not.
How much does CRM cost for small businesses?
The cost of implementing CRM software varies. Subscriptions are either based on the number of features you want or how many users you plan to sign up. The most common pricing model is a monthly rate per person which can start at less than $10/month per user. Luckily, many CRM vendors offer free trials so you can test out their features at no cost. If you need help getting started, check out our list of the best free CRM software trials.
When considering pricing and what you can afford, keep in mind that whichever CRM platform you decide on should be able to scale with you as business expands. There's little point in onboarding a new software if it can't grow with you.
What size should my business be before considering a CRM?
There's no hard-and-fast rule for what size your company should be before you need to implement CRM software—you just have to look for signs of struggle. Whether you're working on a 10-person team or all by yourself, there are some clear signs that will tell you when to invest in CRM:
Customer data is getting lost or not being shared between relevant parties.
You or your sales team lack insight into what actually converts leads into sales and are simply "winging it," hoping to hit the mark.
Your team members spend more time doing menial, repetitive tasks than they do selling.
You only have a vague idea of who your customers are, and you find yourself throwing everything at the wall to see what sticks.
In the end, it isn't about how many people you work with or how many customers you have. The best sales CRM lets you streamline your day-to-day operations no matter how small you are or how much you plan to grow.
What kind of CRM is best for a startup?
Startups benefit the most from CRM software that can accommodate the particular needs of their specific company in its early stage of growth. An ideal CRM prioritizes usability and best practices, while also offering customizable options for workflow. High-quality CRMs like Zendesk Sell can provide invaluable business assistance and organization for companies during their startup process.
Do small businesses really need CRM?
In the current digital market, every business needs a CRM. Even individual freelancers benefit from the organizational tools that come with customer management software. Because so much business is conducted online and a lot of marketing takes place via social media or email, CRM capabilities are essential for businesses of any size.
What is the easiest CRM?
There's no hard-and-fast answer, but the easiest CRMs are affordable, customizable, and scalable to your business. Starting with a comprehensive CRM, like Zendesk Sell, is a great way to begin with a small user-friendly interface that also has huge growth potential and hundreds of optional integrations.
What is an open-source CRM?
Open-source CRMs are platforms that offer their source code for public use. Companies can use this code to create highly customized solutions for very precise needs. Open-source options are fantastic for companies that need hyper-specific features. That said, they do require a tech-savvy team to set up and manage, so they're not ideal for every small business.
Does CRM require a large IT investment?
Not at all. There are CRM solutions and additional features that require more IT support, but a large portion of CRMs are incredibly user-friendly. Cloud-based CRMs, in particular, are easily implemented and most companies offer payment plans based on the size of your company and the complexity of the features you need.
Try CRM software for your small business for free
Zendesk was created to put the customer first. Whether you're buying for a small one-person operation or a large-scale enterprise business, you need a CRM that best fits your needs today and in the future. After all, every single customer counts towards your success. Why risk losing any of them?
Zendesk Sell is a sales CRM designed to give growing businesses everything they need to accelerate revenue, even as they scale. Request a demo of our CRM and test drive one of the best sales management software for small businesses on the market today.
We have more information about this. Have a look below.
There's a lot more where this came from. Keep exploring the world of CRM for small businesses, global user processes, and sales customer service software.