Article
We loved seeing you at Zendesk Relate 2022. Here are a few highlights—and a peek into what you can still explore online.
Article
Our Head of Community lays out a map of Slack groups, Twitter channels, blogs, and everything else you want to join from the get-go.
Article
A sales quota is a sales target, or goal, that helps sales orgs make a greater impact and improve rep morale.
Article
Here's how to create eye-catching sales collateral and when to use it for maximum effect on your sales pipeline.
Article
Suggestive selling is a sales tactic where reps recommend additional products or services that will be helpful to prospects. Here's how to do it successfully.
Article
Value selling puts the needs of the customer first. Try this sales technique to increase your chances of success.
Article
Zendesk chatted with Wine.com's Director of Brand Marketing, Addie Wallace, about how Wine.com adds a human touch to purchasing wine online.
Article
HR teams have a pivotal role to play as companies navigate profound changes to their workplaces and workforces. But 1 in 4 say they don't have the tools they need to succeed.
Article
Internal customer service can help improve the employee experience at a time when workers are increasingly dissatisfied at work. Here are a few tips.
Article
Join us at Relate to hear our five big bets on what the customer experience will look like by 2030.
Guides, research, and more
White Paper
Learn how to get personal with comprehensive customer information and build trust across any and every channel.
Guide
Find out how IT leaders use Zendesk tools to provide IT service consistently, securely, and at scale.
Guide
In this ebook, you'll find best practices and actionable tips for small-but-mighty teams and complex organizations.
Browse by topic
Want to take a deeper dive? We've got you covered.
Article
Not sure what to make of your customer service efforts? There are multiple types of customer analytics that can help customer service teams stay proactive, but for proper preparations and clarity, they'll need descriptive analytics.
Article
We asked customer experience experts to provide examples of important customer service objectives.
Article
Customer service chat software can help you deliver a better customer experience
Article
Agents can work to build customer rapport by adjusting to a customer's emotional state or way of communicating.
Article
What distinguishes the best salespeople from everyone else? Part of it has to do with how they kick off their day.
Article
Use these KPIs to track your customer service team's performance and identify areas where you can improve.
Article
Self-service is often considered an end goal for a support organization. In reality, it's much more dynamic, driving long-term efficiencies and customer-first philosophies across the entire business.
Article
I'm moving house in T-minus 10 days. So, yesterday, after assembling 35 cardboard boxes, dismantling two…
Article
How did Slack go from zero to millions of users so quickly? They did something clever: they created Slackbot to proactively engage and onboard their customers.
Article
If you're unsure how knowledge management is moving the needle on customer support, let self-service analytics be your guide as you plan for the future
Article
When you walk into a room, there's no easy way to know who has the best…
Article
It's crucial to be sure that your live chat goals align with your business objectives. You don't want an opportunity to slip by, so we're highlighting five business goals that can be supported (and more achievable) by offering live chat.
Article
There are plenty of places to get high-quality on hold music for cheap—or even free.
Article
If you've tweeted, posted to Instagram, or texted in the past few days—and who among us…
Article
With cherry-picking, rather than choosing the next available request your agent chooses one they'd rather work on
RCS, or Rich Communication Services, is the next generation of text messaging standard — a decade in the making, the story is a bit complicated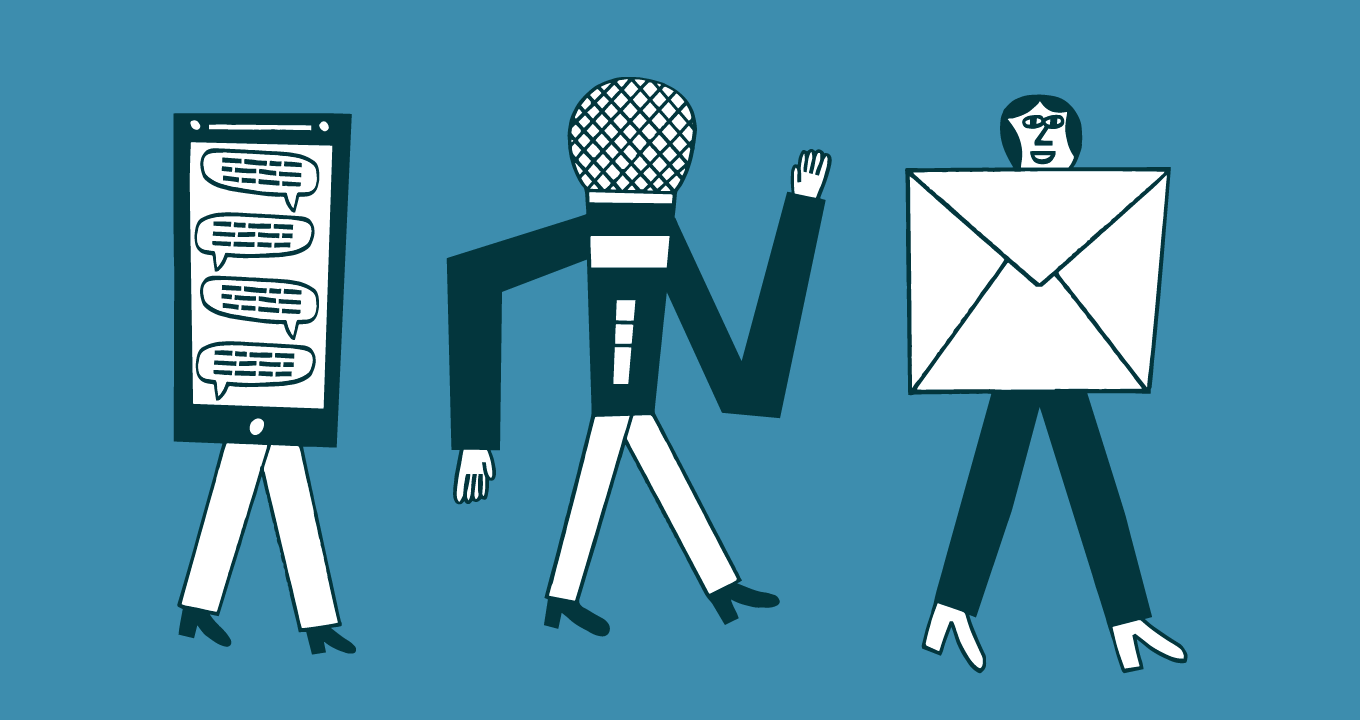 Article
An omnichannel customer experience is good for both customers and agents. Find out how omnichannel can streamline your contact center operations and make everyone's life a little easier.
Article
The secret weapon of great customer service teams is two-fold: excellent internal knowledge management and thoughtful training on how to make the most of that resource
Article
Emojis haven't actually reshaped communication. I mean, they're symbols meant to convey a message, and humans…
Article
It might be difficult to determine how and when to add a support operations team. Learn how we did it.