Start the conversation
Talk it out directly with customers and provide personalized solutions to complex issues.
Integrated voice software
Don't put business on hold
Whether you're just getting started or managing a global support team, Talk ensures every call gets routed to the right agent with the context they need to deliver personalized support at scale.
Implementation options
Choose the voice experience that best fits your needs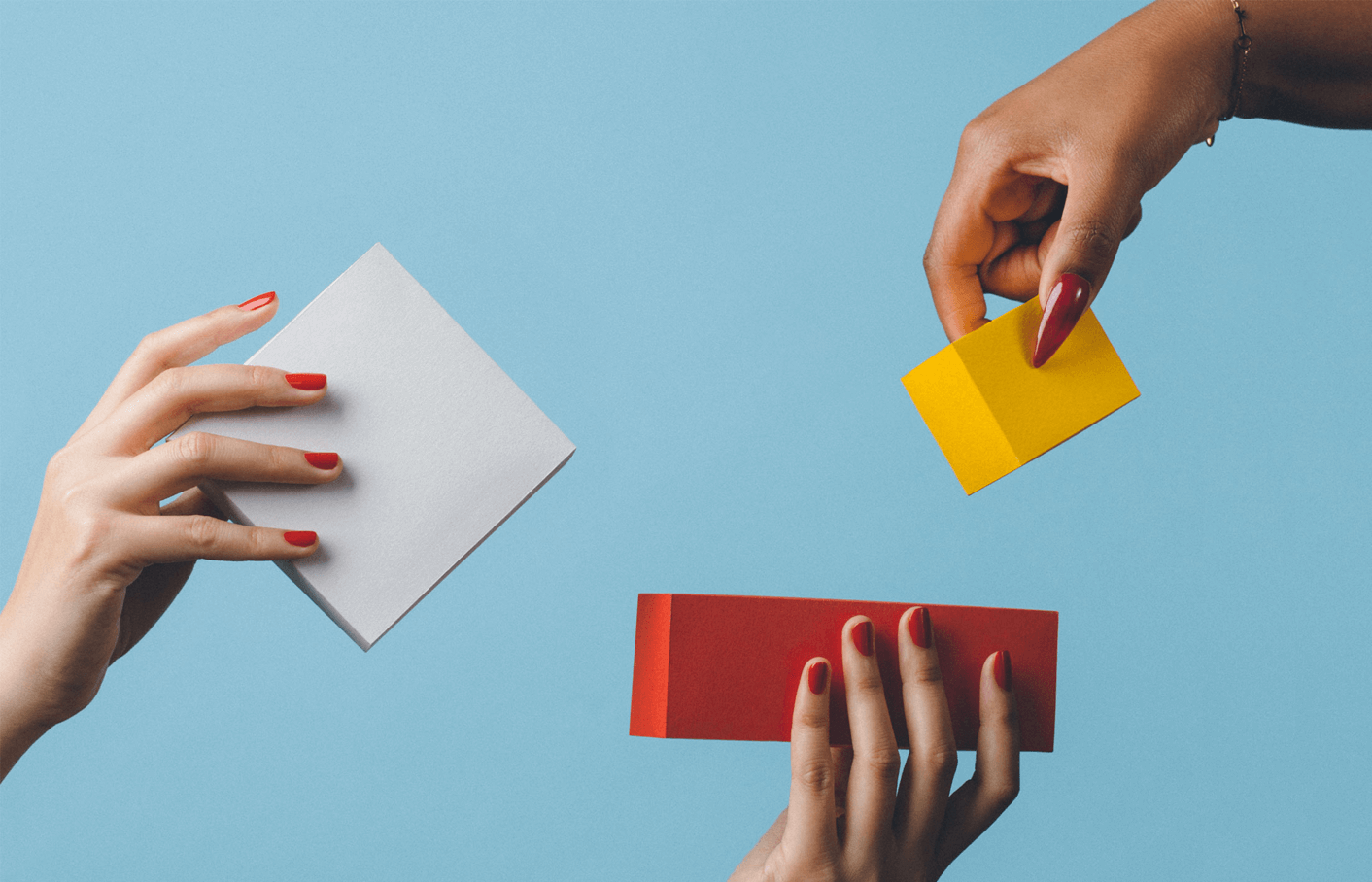 Out of the box
Get up and running quickly—create a new phone number, port an existing number, or add a digital line to start managing calls from your browser or mobile device.
Customize with apps
Extend voice capabilities with additional tools and services, such as advanced call transcription, redaction and quality assurance capabilities.
The basics
Get the 411
Local and toll-free numbers
Choose a toll free or local number from 75+ countries, or port an existing number.
Text messages
Send and receive text messages using the same phone number as Talk, where available. Inbound texts automatically create tickets for easy issue resolution.
Voicemail
Enable voicemail that can be tracked and followed up later on. Personalize the experience with customer greetings for multiple brands, departments, or locations.
Unified conversations
Get full customer context and automatically handle calls, voicemails and texts in the same place where you manage conversations across email, chat and social messaging.
Caller ID and history
Surface customer details automatically, such as products and order history, for seamless and personal support.
Embedded voice
Embed a call button to give your customers a seamless, immediate way to get in touch while browsing your mobile app.
Seamless call handling
Smooth operator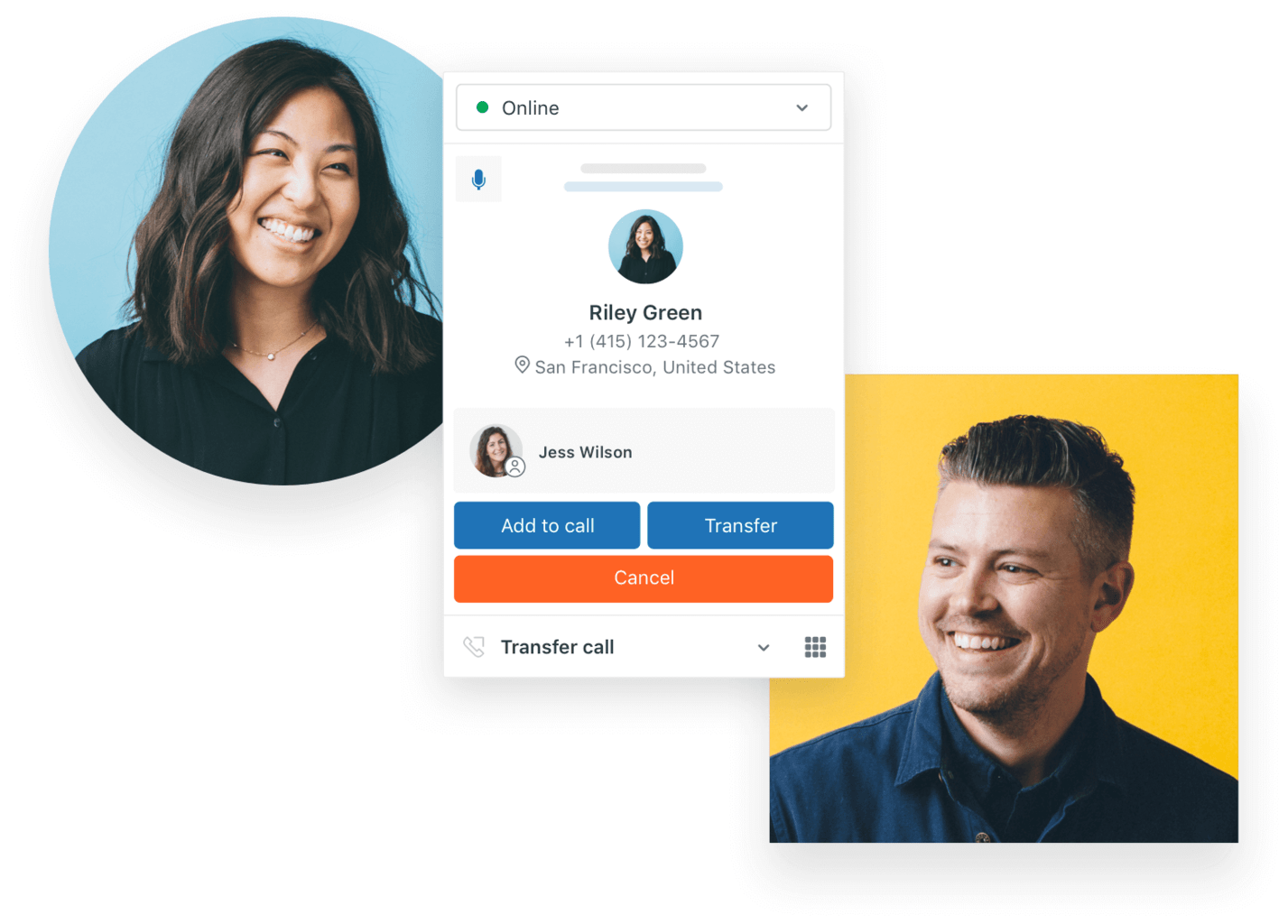 Forward to phone
Transfer calls to an external number, giving agents the flexibility to take them from mobile phones or landlines.
Warm transfer
Brief new agents on an issue before handing off the call so they can easily pick up the conversation where it left off.
Conference calling
Allow agents to consult with a third party and choose to either transfer or add them to the ongoing call.
Call blocking
Compile a blocklist of phone numbers so bots, spammers or other unwanted callers are automatically disconnected when they call.
Business hours
Define business hours to let customers know your phone support availability. Calls received outside of business hours are sent to voicemail.
Routing and queuing calls
Always on call
IVR systems
Route customers to the right agent or department and provide recorded responses for frequently asked questions with multi-level interactive voice response (IVR) systems.
Round-robin routing
Ensure that calls are always routed to an available agent—and evenly distributed—rather than being lost or sent to voicemail.
Call queues
New calls that exceed your maximum wait time and queue size are automatically directed to voicemail instead of waiting too long for an agent.
Callback from queue
Allow customers to request a callback instead of waiting in a queue for a live agent.
Overflow and after hours
Route calls received after business hours or when agents are busy to an alternate phone number—ensuring customers can always connect with a live agent.
Monitoring and reporting
Keep an eye out
Real-time dashboards
Adapt to changes in call volume, optimize agent productivity, and improve phone support operations in real-time with comprehensive dashboards.
Omnichannel reporting
Understand how voice fits into the bigger picture by tracking and measuring operational performance across channels.
Call recording
Record calls for easy reference, troubleshooting, and QA. Give callers the choice to opt-in or opt-out of call recordings.
Agent recording controls
Allow agents to pause and resume the recording of an active call to protect customer privacy.
Call monitoring and barging
Give managers the ability to listen or jump in during ongoing calls between customers and agents for quality and training purposes.
Call quality notifications
Monitor network and audio issues in real-time to ensure high quality conversations.
"Just based on a caller ID, an agent knows exactly who the client is and can pull up what they're using our site for. Agents can help the client find exactly what they're looking for without asking, 'What's your email address so I can search our admin tool for you?'"
Zach Kulas