Lazada Group
With Zendesk Support, Lazada Group saw a 31% increase in customer satisfaction
Agents

1,600

Tickets per Week

180,000

Email:Voice Ticket Ratio

45:40

Increase in CSAT

31%

Products Used
Lazada has been at the forefront of e-commerce in Southeast Asia. With Amazon noticeably absent in the region, they've staked a serious claim on the marketplace, providing effortless and risk-free shopping in six countries.
Lazada Group operates Lazada, the leading online shopping and selling destination in Indonesia, Malaysia, the Philippines, Singapore, Thailand, and Vietnam. They've been working fast to meet the region's ever-growing demand for affordable access to a wide range of products from consumer electronics, mobile phones and tablets, fashion, health and beauty products, and more. According to CEO Maximilian Bittner, key to their rapid scaling has been to focus on just a few areas and to get them right.
One of these areas of focus is the customer experience. Yet if the Lazada shopping experience aims to be effortless, the work behind the scenes is not always as smooth.
Using Zendesk Support, 1,600 agents across 6 call centers assist Lazada's expansive customer base. Chief among the hurdles in the region is the ability to track delivery in real time. FedEx and DHL are viable shipping options, but they tend to be too expensive, leading shoppers to select local logistics partners. This leaves Lazada customer service as the intermediary between customers and the regional postal carriers. "One of the big wins with Zendesk Support has been the ability to automatically reopen and check on-hold tickets every day," said Cedric Blum, Vice President of Customer Service for all Southeast Asia regions.
"Zendesk Support helps us keep our promise. Every time a customer wants to know where their package is, we open the ticket, keep it on hold as long as we don't have the answer, check with the partner, and then call or email the customer back as soon as we have an update."
While Blum's teams can't control regional shipping timeframes, they can—and do—dial into measures like customer satisfaction and Net Promoter Score to uncover areas where they can improve both customer service and the business at large.
Lazada follows each purchase with an NPS survey, sent once an item is received, and each service inquiry with a customer satisfaction survey. With every 'bad' customer satisfaction rating, and for every NPS detractor, a new ticket is created that routes to a special SWAT team. The SWAT team follows up by contacting the customer and investigating the root cause. This effort has paid off. Since July of 2013, Lazada has raised their CSAT from 61 to 80.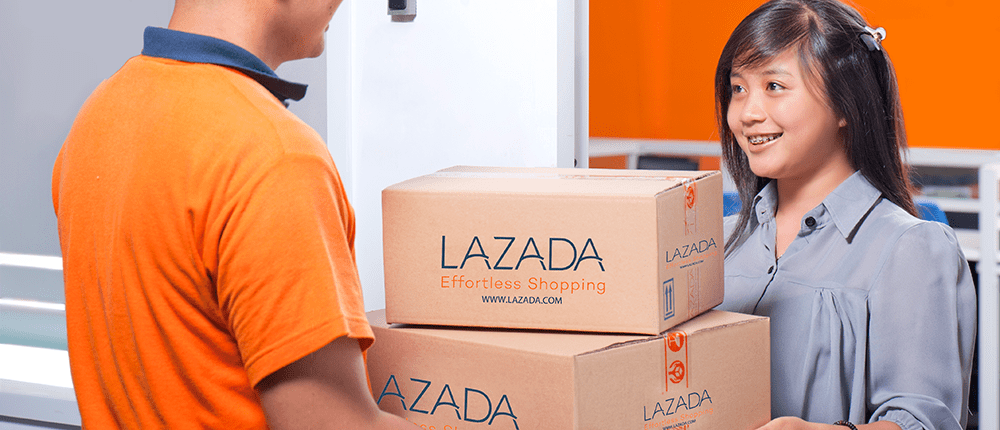 "Thanks to Zendesk Support analytics, I now have a much better understanding of our unsatisfied customers," Blum said.
One of their largest discoveries was around order cancelations. As this transaction occurs in the marketplace between the customer and merchant, customer service must rely on sellers to frequently update the order management system with order and shipping statuses. Getting to the bottom of an inquiry about an order that should have been canceled often requires a series of escalations and multiple tickets.
"With Support's analytics, I was able to show management the amount of dissatisfaction resulting from a complex cancelation process and to convince everyone that we needed to put pressure on the merchants rather than on the customer and customer service," Blum said. "Now if the customer wants to cancel, we cancel."
"For me, the most powerful thing about Zendesk Support is that it works so fluently. The workflow set up and business rules are easy and very effective."
Other ways Blum's teams have increased customer satisfaction include using more than 400 triggers and 250 automations to make small but meaningful adjustments. They now automatically escalate tickets that sit too long and have replaced formerly manual processes, such as documenting and sending issues to Legal.
"Before Lazada, back in France, I had 500 people working for me in a contact center, handling 17 different clients. So I've seen a lot of customer service software," Blum explained. "For me, the most powerful thing about Zendesk Support is that it works so fluently. The workflow set up and business rules are easy and very effective."
Although Support was Lazada's customer service software from the beginning, it was new to Blum when he joined. "It's been very easy to start with," he said, "and by using Zendesk Support on a daily basis, I was able to build on the basics very quickly."
The teams supporting each country all use Support to varying degrees. While each agent is trained to offer multichannel support across the phone, live chat, and email, agents often spend the majority of their day in a particular channel. They use Support to interface with nearly every department at Lazada and use ticket sharing to escalate questions requiring seller feedback to their Partner Service Center.
Always on a growth path, Blum plans to build out more regional help centers, and to begin measuring customer effort—right in line with Lazada's central mission.
"Training new agents on Zendesk Support is so easy that we can spend more time on training our our more technical order management software and on soft skills, so that we can create an emotional connection with customers."